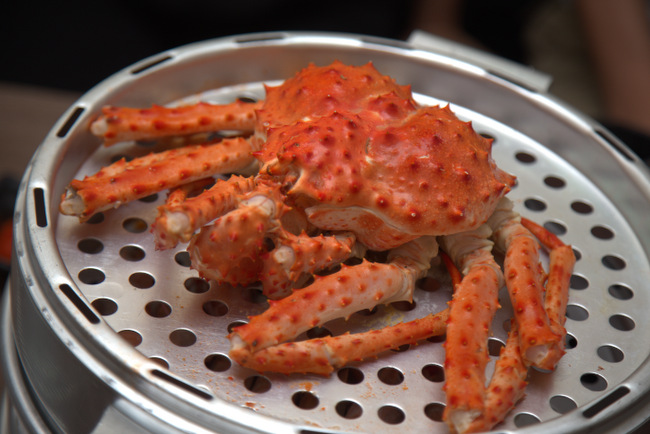 For the month of April, we source out where you can have an amazing Crustacean April.  We absolutely love our crabs, lobsters and prawns.
Here are some specials for you to check out.
Captain K Seafood Tower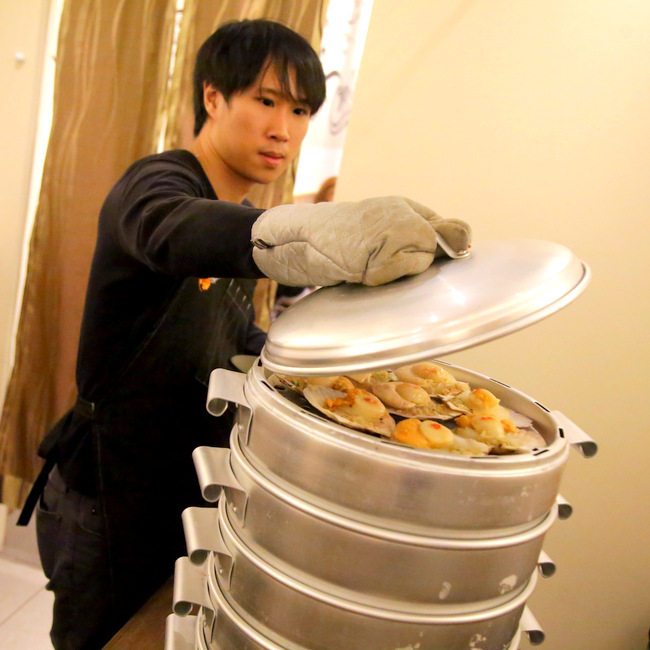 A new trend has started at Prinsep Street located in what used to be Burger King at 30 Prinsep Street next to Rendezvous Hotel. We've all seen those Instagram photos of towers of steam boat with each layer containing a different types of seafood. The food is steamed fresh and you can dip them in a selection of sauces that you scoop on your own.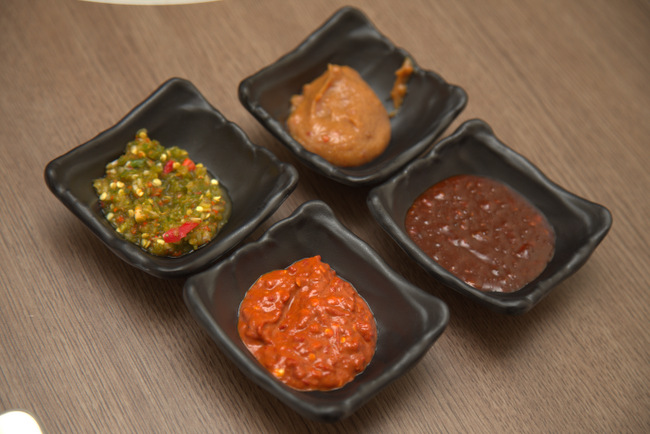 Captain K Seafood Tower is available in a choice of three, five, seven or nine layers priced at S$52.90, S$98.90, S$188.90 and S$288.90 respectively.  The three layer tower is good for two while the nine layer tower is perfect for eight.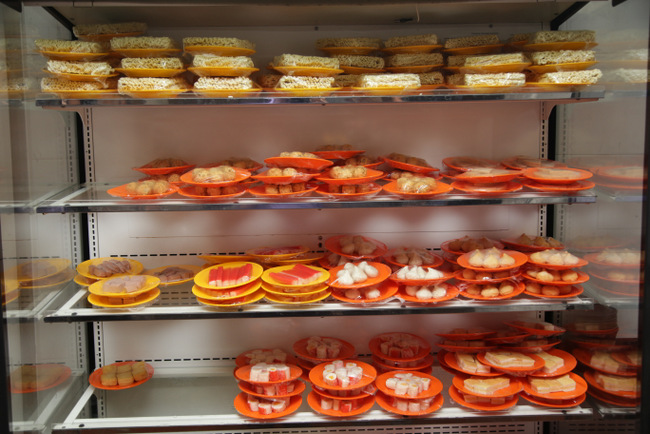 And if there is not enough, you can add on reasonably priced plates of other dishes such as vegetable, noodles, luncheon meat amongst other choices.
We tried out the nine layer tower. So what's in the nine layers? –
Layer 1 – Scallops with vermicelli and garlic
Layer 2 – Prawns
Layer 3 – Squid stuffed with rice
Layer 4 – Shellfish – Oyster
Layer 5 – Crustaceans – Lobster
Layer 6 – Shellfish  – Clams
Layer 7 – Shellfish – Mussels
Layer 8 – Crustaceans – Langoustine
Layer 9 – Soup Base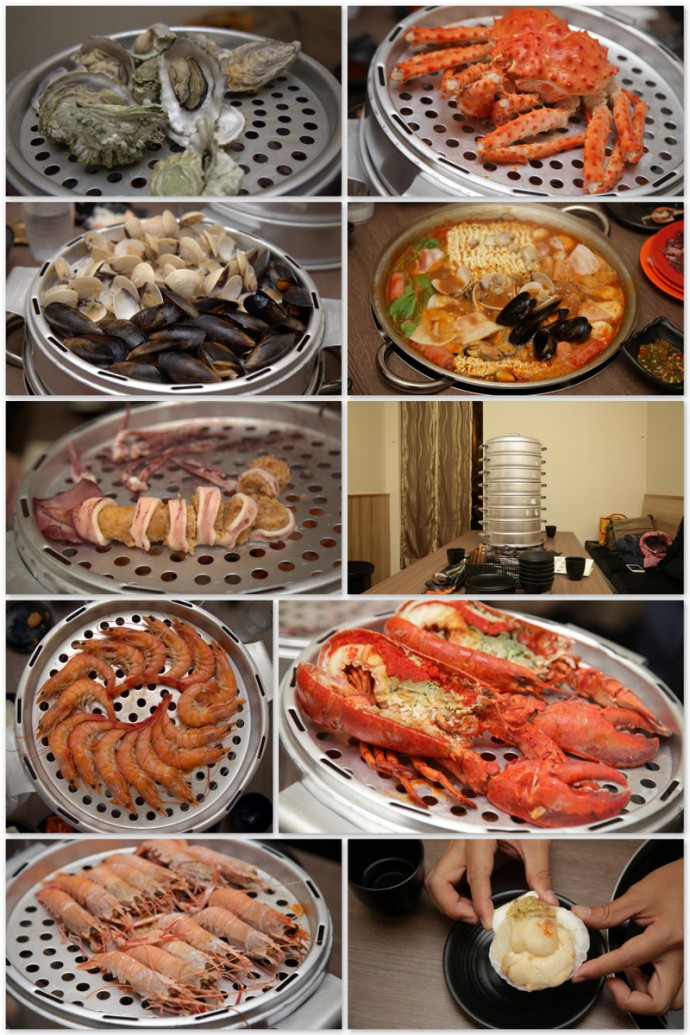 Actual shell fish and crustaceans served will depend on seasonal availability. And you have a choice of Korean Kimchi stew, Korean inspired chicken ginseng broth or the classic Kombu Dashi. The meal comes with complimentary soft drinks, barley tea as well as rice which are self service. If you are craving for Korean beer, soju bomb or the special watermelon soju, those are priced separately.
Wah Lok Cantonese Restaurant at Carlton Hotel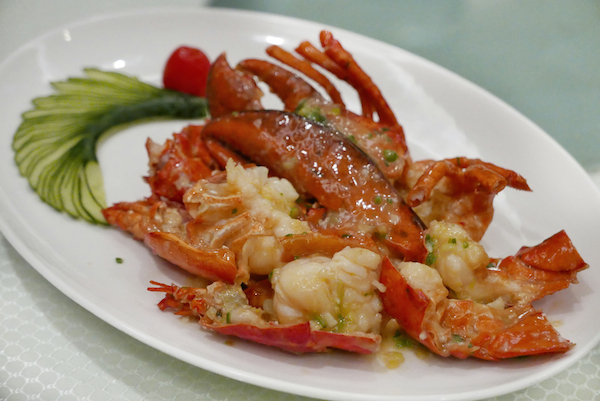 Wah Lok is offering their Boston Lobster at a special promotion rate of S$9.80 / 100g compared to the usual S$14 / 100g (for the month of April only). You can choose to prepare your lobster in many different styles but we would recommend the Lobster with Superior Stock. Alternatively you can fall back on their signature Lobster Mee Sua Soup.
Call +65 6311 8188 for reservations.
The Kitchen Table at W Singaore Sentosa Cove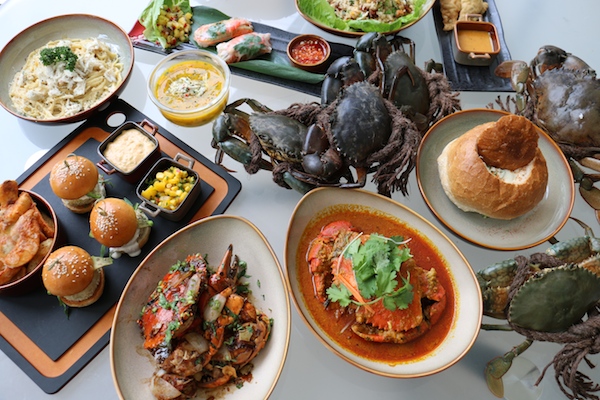 Specially in April, The Kitchen Table at W Singapore Sentosa Cove introduces Crabby Saturdays, a lunch special featuring crab dishes such as Southern Style Crab Bisque, Wok Fried Crab with Tamarind & Chilli, Crab Curry Kanlrar'r Jhol, Homemade Crab Rangoon, Mango Gazpacho with Jalapeno and Crab Relish and Crab Meat and Char Siew Wok Fried Rice. Ala Carte, starting from S$10++.
Call +65 6808 7268 for reservations.
The Manhattan FISH MARKET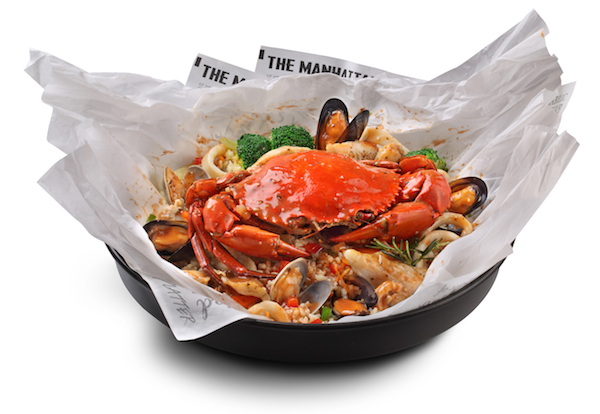 From now till 31st May 2016, The Manhattan FISH MARKET is serving a Louisiana Seafood Bomb, with six different types of seafood baked together with rice and a special Louisiana sauce. There are three options – Salmon (S$33.95), Tiger Prawns (S$29.95) and Mud Crab (S$39.95). Available at all 15 outlets around Singapore.
Antoinette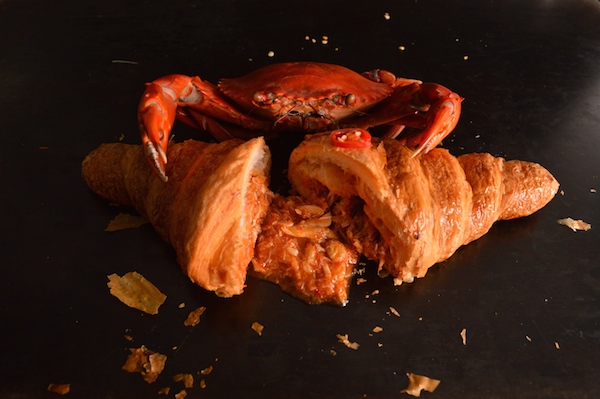 Chef Pang's latest Chilli Crab Croissant marries his French culinary background and his local Singaporean roots.  Limited quantities are made fresh everyday and retails at S$7.50++ each. Available in Antoinette's outlets – Penhas (from 11am on weekdays and 10am on weekends) and Mandarin Gallery (from 12pm daily).
We got to try this and enjoy how much fillings there are in this croissant. We crave for more.