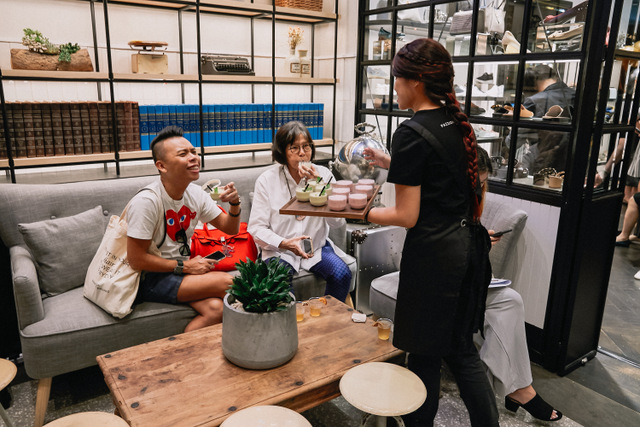 June time is croon, moon, spoon time. For me, it was mostly spoon. I ate my weight using an entire catalogue of Ikea cutlery, street food, museum makan, Jewel outlets, to making my own mala hotshot.

Genius Ginette
It's smack where Middle Road and Bencoolen Street meet, and you don't think to stop there. Yet Ginette's gives bang for your buck. Set lunches S$15, complimentary bottle house wine with an order of cheeses and meats, complimentary bottle sparkling wine for a group of 4 ladies (if you're no lady, at least try to act like one), oysters at S$1, one-for-one drinks Wednesdays.
No wonder I ran into everyone I know there.

Oh Malalah It's Hot!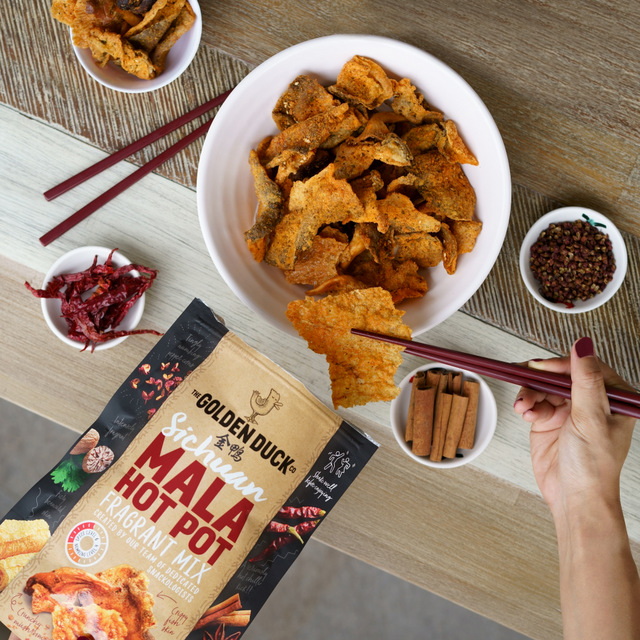 Golden Duck is my preferred salted egg snack from day one. Except they are not easy to locate. A pop-up in Chinatown, a corner in a supermarket.
Loyal to the amber bird, I continue to seek them out, and the finds are downright delicious. Chilli crab seaweed tempura, potato crisps, salted egg fish skin, and now da bomb, Sichuan Mala Hot Pot. A fiery mix of fish skin, beancurd skin, mushrooms. Mind numbingly addictive.
By the way, Golden Duck's founders, Chris Hwang and Jonathan Shen are two hot guys themselves. S$7. Not the boys, the snack packs.

Sole & Soul
Since 2002 retailer PAZZION has been tending to the soles of women and children with their decently priced leather footwear and handbags. Some 15 years on, the walk and talk have culminated in its first Cafe in its Jewel boutique (B1-244). So sole for the foot, food for the soul.
I was astounded by its Cafe menu. From quinoa bowls to cold truffle pasta to classic souffles to burgers and Cuban sandwich. Goes with your PAZZION Cuban heels, girl. Mains from $15, footwear from S$69.

SPRMRKT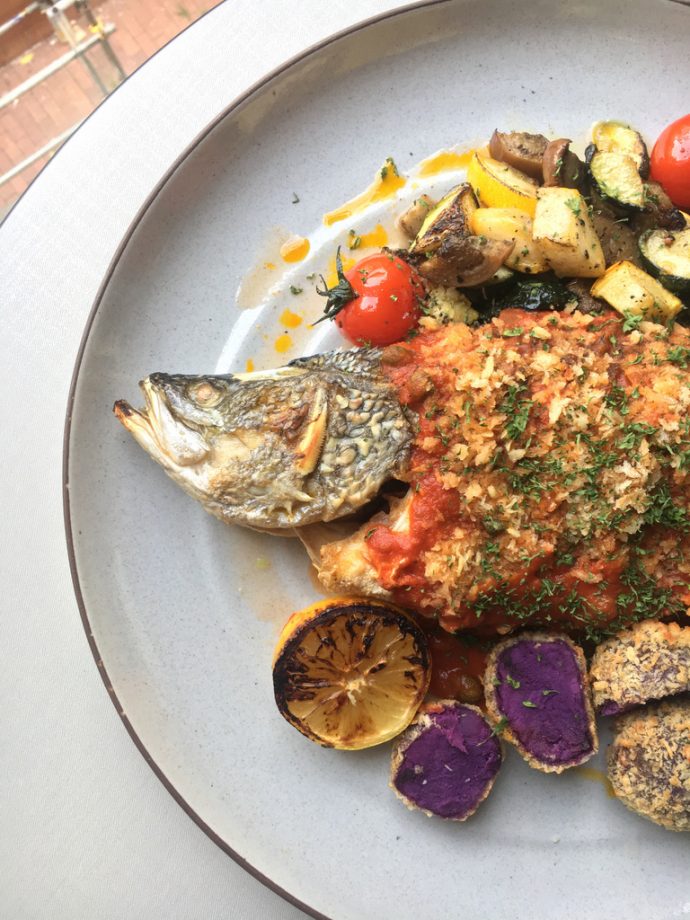 What going vowel-less (sUpErmArkEt) can do for you.
It's about the produce, the ingredients, the freshness, the quality. I had one of the best meals here, alongside Robertson Quay.
If you've not had their all-day breakfasts, don't sleep in, hurry down to the riverfront for extraordinary creations by chef-owner Joseph Yeo (who earned his chops with Les Amis and Waku Ghin).
Jo's head chef Marc Wee helms the SPRMRKT kitchen in Cluny Court.
Think Brussels sprouts, quinoa, belimbing, pomegranate, Sriracha mayo, cuka vinaigrette and you'll likely make a face.
Because you have no imagination. Leave Marc and Joseph to weave and create their magic with free-range chicken, boneless sea bass, aburi salmon, Ibis rice, spicy prawn marinara, lychee chiffon, a golden spiced nut drink, and you'll be floored.
Their commitment and knowledge and technique guarantees a superlative breakfast/brunch/sharing platters.

Oh Sweet SweetSpot!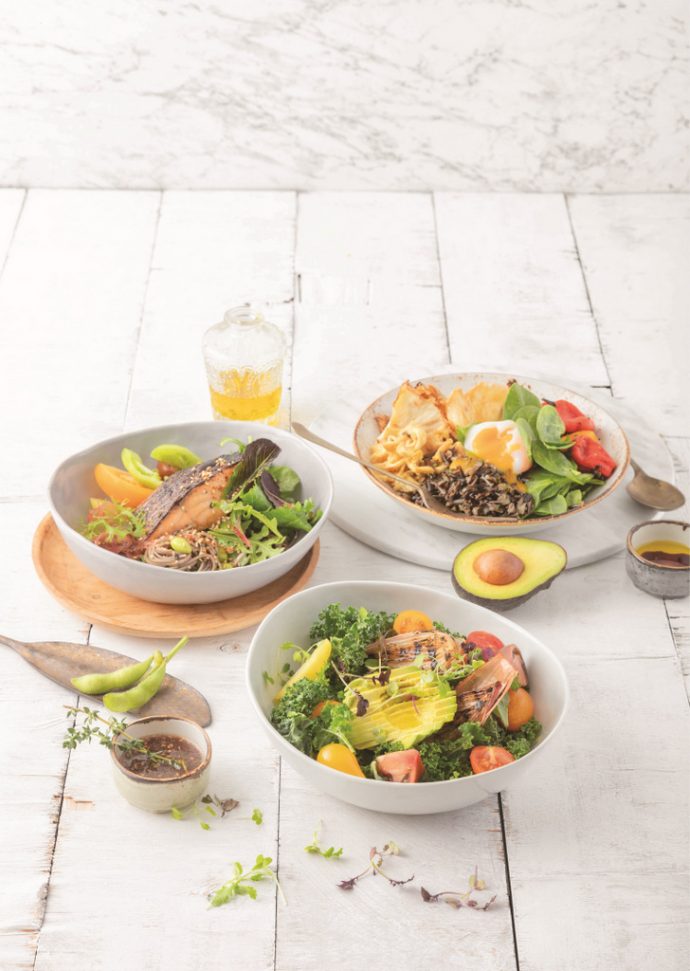 Time was I'd grab pastry and coffee when checking all floors of the ArtScience Museum in Marina Bay Sands. Allot yourself more time there now, for you cannot eat a better DIY salad islandwide. The very friendly SweetSpot cafe is now a full-fledged wellness spot with an extended menu.
It's scenic, it's by the water, it's family-friendly, and the new offerings are brilliant. Build-your-own salad, S$16, organic grains, cooked vegetables, antipasti, choice of warm protein, amazing flavours from very select ingredient mix. Kids can have a good feed for S$8. And the first commercial robotic barista makes and hands you your coffee.

The Fifty Cents Fest 2019
Forty stalls, 50 savouries and sweets. Get your sprint shoes on to Chinatown 27 & 28 July for the annual eat for 50 cents. This year's goes Hokkien – no, please don't sing the Hokkien songs – and as usual dish prices are 50cents to $3 (yes, that would be 50cents X 6) for a taste of tradition.
Bring your young and old so the kids can go, "Ah Kong Ah Ma you mean you actually ate this stuff?" Think of the kong bah pao as a burger, child.