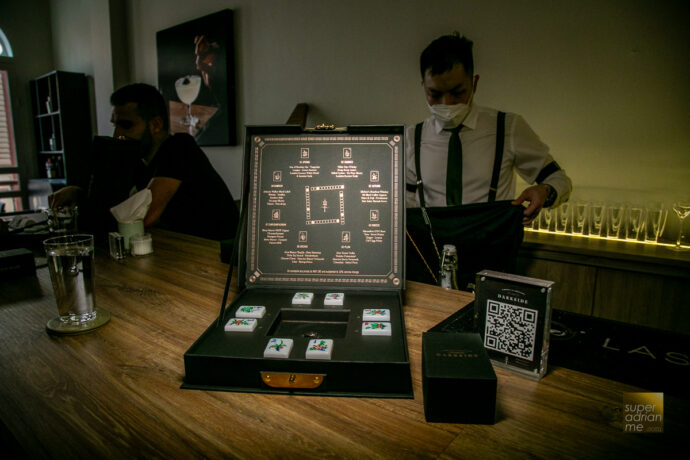 In March this year, Director of Bars Simone Rossi & Head Bartender K.T. Lam from DarkSide jazz bar in Rosewood Hong Kong were in Singapore for a guest shift at Gibson Cocktail Bar. We were invited to try the latest playful Art of Mahjong menu from its conceptual menu series at Last Word.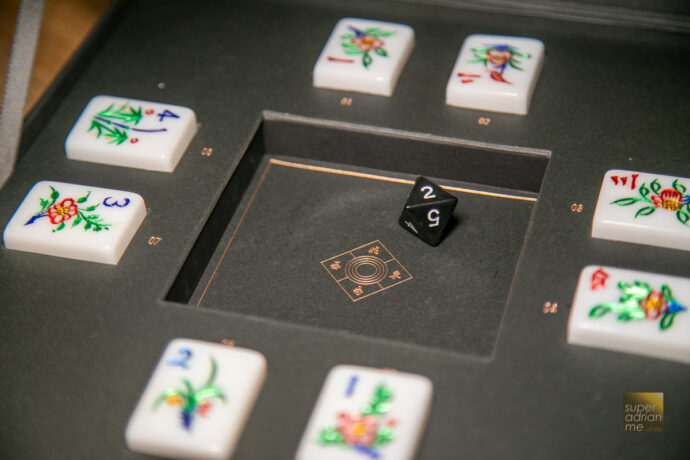 The duo brought along the Art of Mahjong black box menu and glassware so we could experience four from the menu of eight cocktails in the specially designed glassware.
The black box opens up like a majong table. A dice from 1 to 8 allow you to throw and let it decide which cocktail you should order if you are undecided.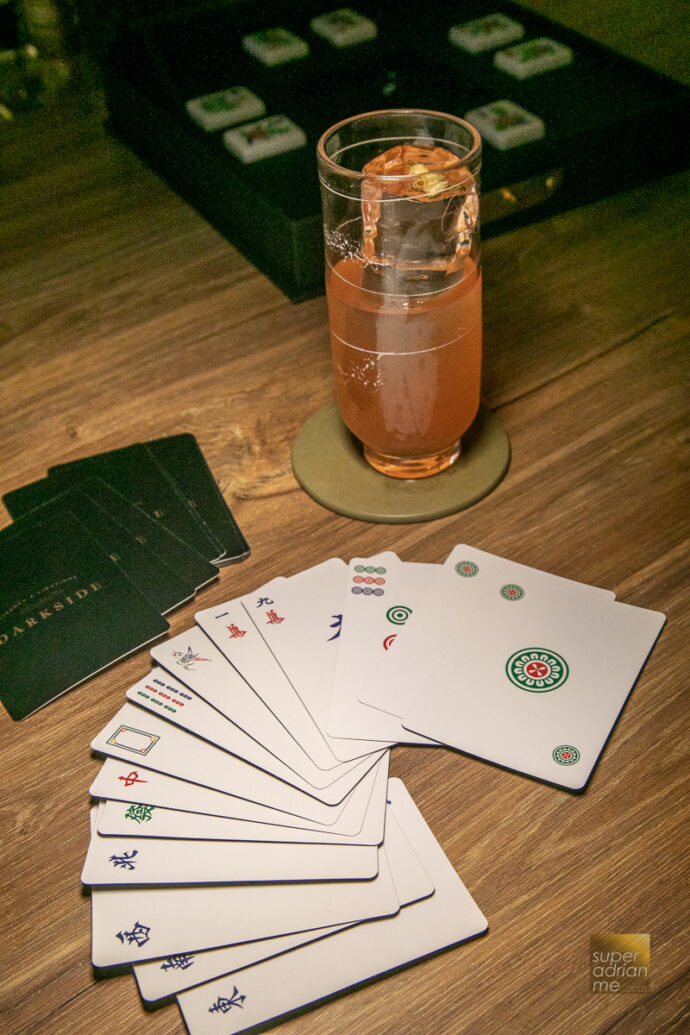 DarkSide also printed mahjong playing cards to give to VIPs and special patrons. Much easier to play than those small portable mahjong tiles that are too small.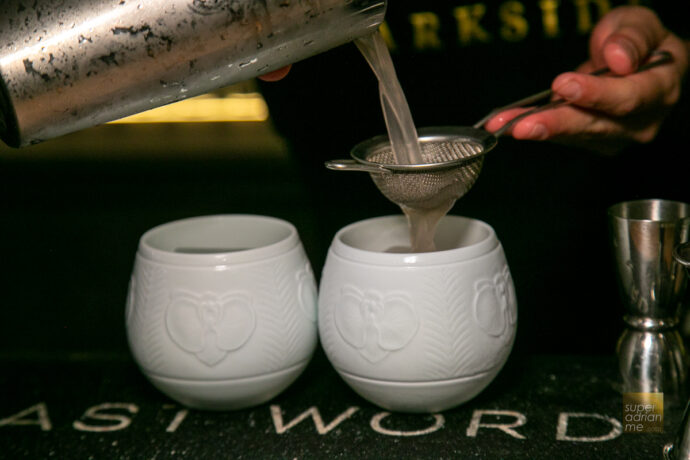 In line with Rosewood Hong Kong's 'A Sense of Place' philosophy that supports and spotlights local talents and businesses, DarkSide invited Mahjong tile-makers Masters Ricky Cheung and Karen Aruba Art to reimagine the flower and season Mahjong tiles for the menu's artwork. Local glass-blowing workshop Soekjing Studio designed and handcrafted the cocktail glassware and ceramics created by Tung Yao Ceramics.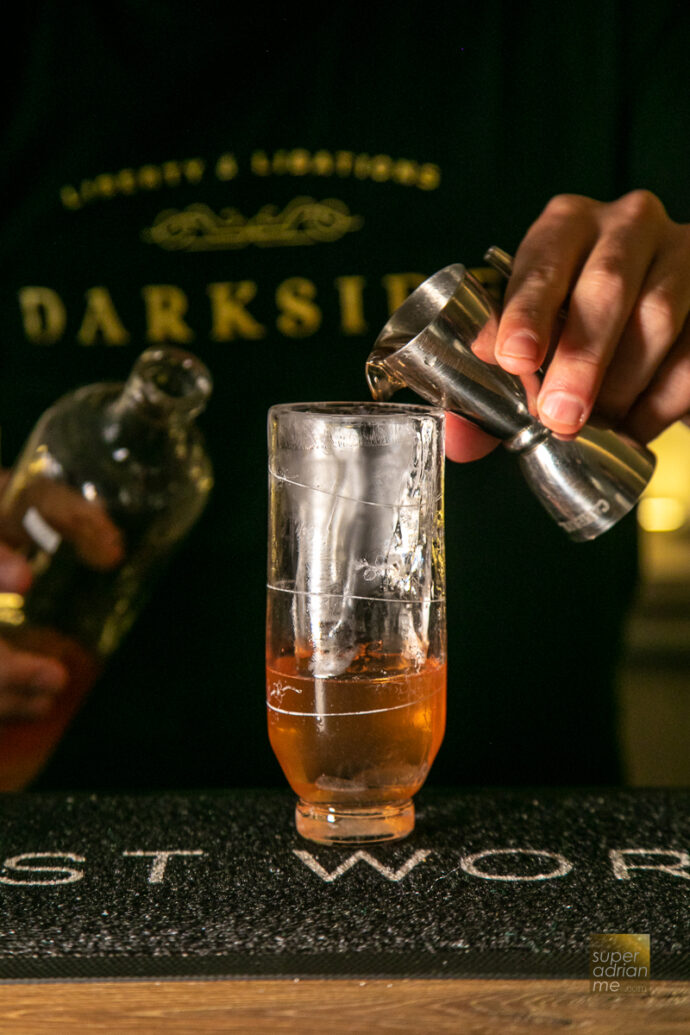 The menu is grouped into the flower tiles and season tiles. The flower tiles feature the Four Gentlemen which refers to Plum Blossom, Orchid, Bamboo and Chrysanthemum. The season represents flavour notes from spring, summer, autumn, and winter.
Spring features a refreshing Gin Highball with Star of Bombay Gin, seasonal tangerine and longan flavours, Amaro Santoni and a splash of London Essence White Peach and Jasmine Soda. Makes a great first drink to cool down before moving on to stronger libations.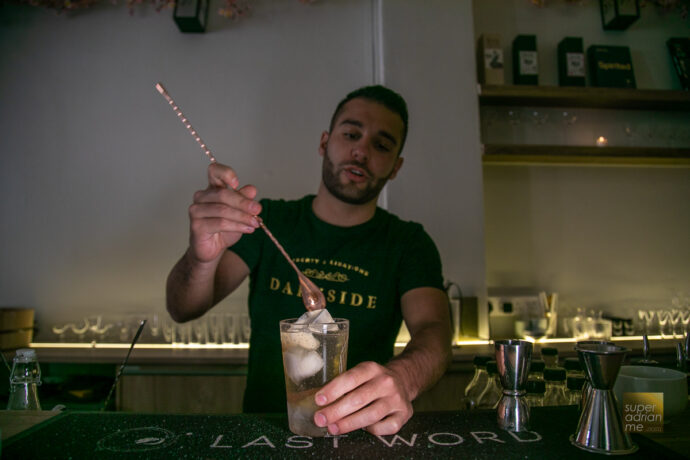 The London Essence Company soda, Tio Pepe Sherry house-made Amaro crafted with locally grown herbs and Nikka Days whisky garnished with salted lychee are used in the Summer cocktail. This fruity rendition of a whisky highball is served in a hand-blown glass. It is based on a Hong Kong cafe drink. The taste of summer is refreshing and suitable for the summer weather!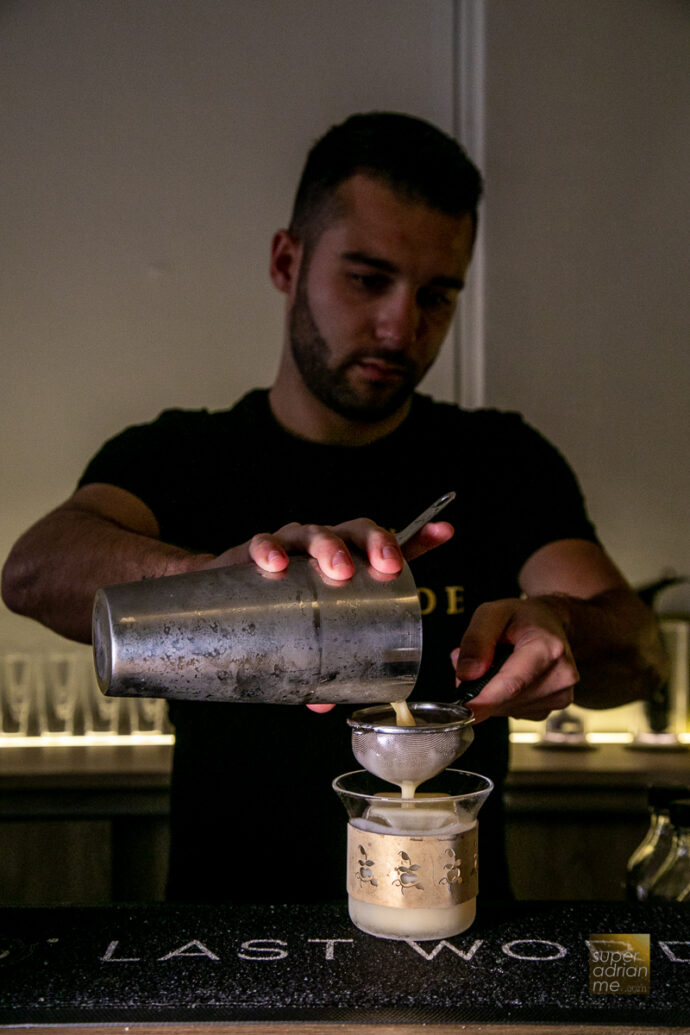 Winter which contains Matusalem 15 year old rum, Taro, Sweet Potato, Ginger Lemon, UHT egg white. As a finishing touch, a chewy sweet potato candy is added as a garnish before the cocktail is served to guests. The glassware that holds this cocktail is inspired by Hong Kong's old-school mini-stores. The copper detailing represents the metalic gate entrance while the cocktail is sinpired by a sweet potato dessert.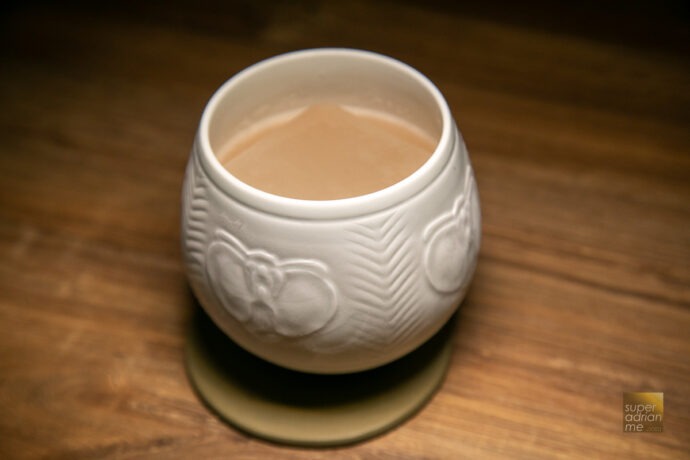 The earthy, refreshing and slightly smoky Orchid is made with Altos Blanco Tequila, Siete Misterios Doba Yez Mezcal, Dendrobium, Chinese Celery, Mancino Bianco Vemouth, Lime & Spring Onion.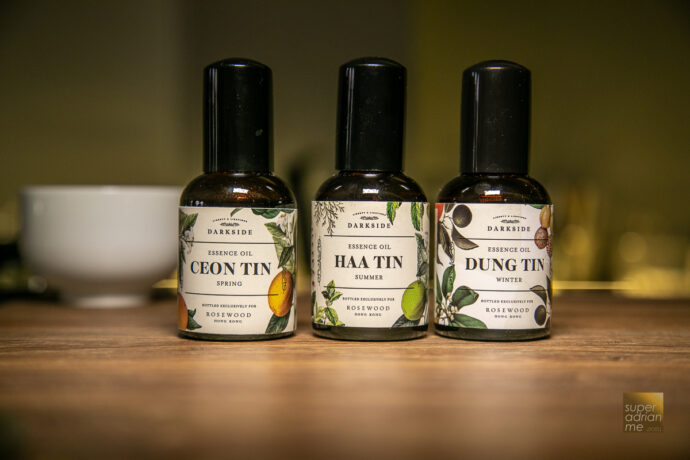 The cocktails are priced at HK$180 if you enjoy them at DarkSide. The next time you're headed to Hong Kong, be sure to pay the folks at DarkSide a visit. Or better yet, stay at the Rosewood Hong Kong.
DarkSide has been named "Best Hotel Bar" and "Best Bar of the Year" in 2021 by TImeout Hong Kong, "Asia's 50 Best Bars" for two consecutive years (No 13 in 2022) and "World's 50 Best Bars 2021.