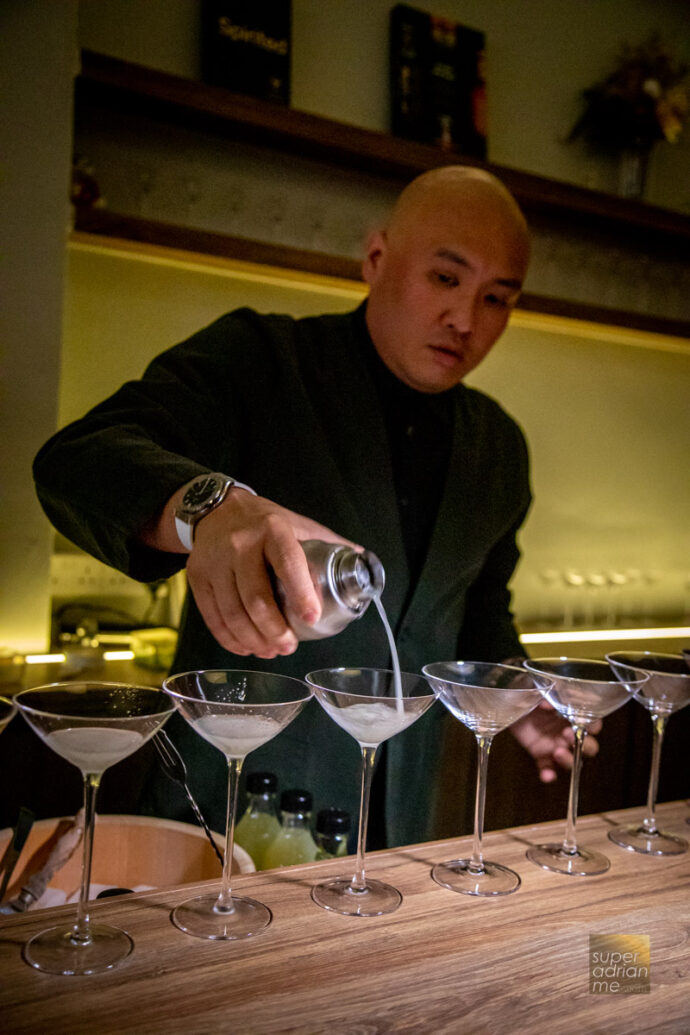 Nutmeg & Clove's Colin Chia and Group GM Shelley Tai's latest cocktail bar is named after the forgotten Prohibition-era classic cocktail – Last Word. After a few tweaks since it opened in January this year, Last Word is more ready than ever to receive guests with a menu of cocktails and bar bites. Rekindle the romance of classic cocktails with a minimalist Nordic Zen setting is how Colin describes the bar. A bar that is bare without display of alcohol bottles is certainly refreshing.
Last Word is located on the second level of a shop house, just above Nutmeg & Clove in Purvis Street. Gather your friends and hang out at the bar seats. Watch the experienced folks behind the bar make your cocktails as you catch up with friends.
Last Word is open Tuesdays to Saturdays from 5 pm to midnight. The cocktail menu here isn't complicated. Elegant cocktails are sectioned into six categories – Sours, Highball, Champagne, Spirit Forward, Seasonal and Dessert and are priced between S$25 and S$32.
A drier style of the Last Word can be enjoyed here. One that isn't cloying, too sweet or herbaceous. More gin and green Chartreuse is added and less Maraschino liqueur. The Maraschino cherry is aged in brandy giving you that added alcoholic punch as you enjoy the cocktail. A high ABV cocktail that must be enjoyed before you call it a night.
Wakame is an umami cocktail created with Botanist Dry Gin and Wakame-infused Junmai Ginjo Sake instead of Vermouth. A potent shaken version of what would otherwise have been a martini. That explains why this cocktail is green. One that may turn Superman off thinking it is a Kryptonite beverage.
The Bloody Mary here is extremely refined. Not as thick as you would expect of a traditional Bloody Mary riddled with canned tomato juice. Haku Vodka, fresh cherry tomatoes, lime and spices are shaken vigorously and served in a tall glass with salt on the edge of the glass. We hear Togarashi is one of the spices added. A great drink to start with. This takes around 15 minutes to make so order it earlier when it isn't so crowded.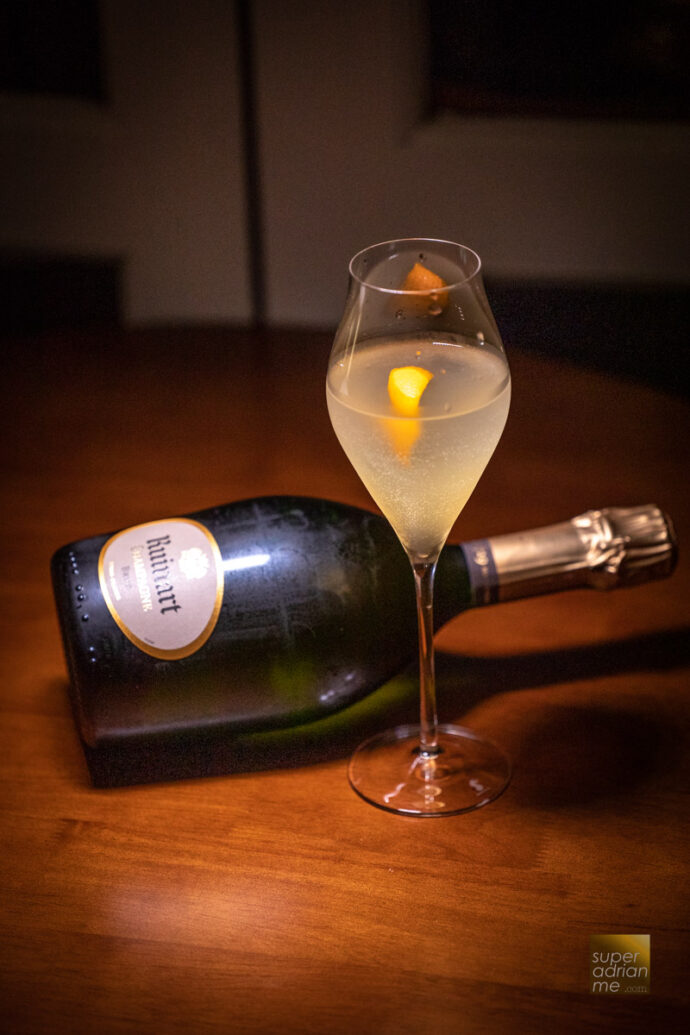 Daniel Goh from Spirited Singapore describes the Champagne Cocktail as "deceptively elementary" with cognac, bitters, sugar and topped off with Ruinart. "But is as layered as any other drink here," adds Daniel.
Strawberry is a new dessert cocktail. Remy Martin 1738 Accord Royal Cognac is mixed with Butter Biscuit, Strawberry, Clarified Milk and topped with Vanilla Foam. This cocktail is under the Seasonal section of the menu. However, the Espresso Affogato Martini is a way better choice to finish off the night for me. With Vanilla Ice Cream, espresso and Dewars 12 yo Blended Whisky.
Food
The restaurant also serves up appetising Japanese-style dishes such as Oden, Potato Salad, Kake Fry, Goyzo and Grilled Wagyu MB5+ to go with the cocktails. How clever to have Oden. Hard-boiled egg, daikon and Japanese fish cake in a light, soy-flavoured dashi broth. Perfect for pairing after a few cocktails.
If you have not been to Last Word, now's the time to. We'll definitely be back for sure. David from Parched would.