Kyoto Distillery has released a very limited edition of KI NO BI Edition G with only 120 bottles allocated to Singapore. Pernod Ricard has also collaborated with Last Word, the less-than-a-year-old cocktail bar by Colin Chia, to serve four specially curated KI NO BI cocktails at the Christmas Pop Up from 29 November 2022 to 1 January 2023.
KI NO BI Edition G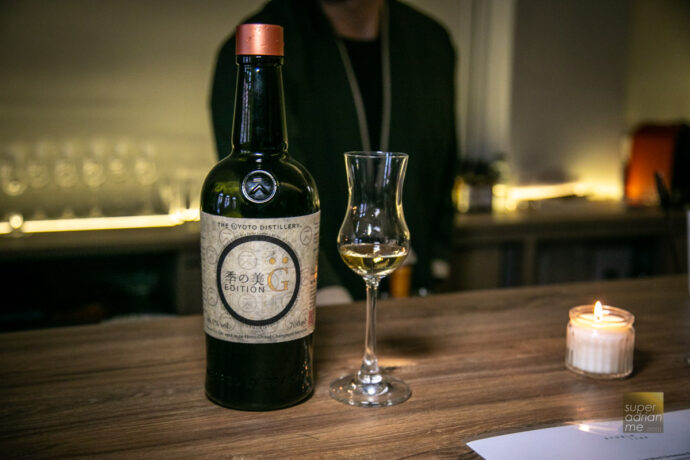 KI NO BI Edition G is made in a dry style aged in oak barrels sourced from the Champagne region's Argonne Forest. These barrels were previously used to mature Henri Giraud Champagnes. Very limited bottles are available worldwide with only 120 available in Singapore priced at over S$300 per bottle.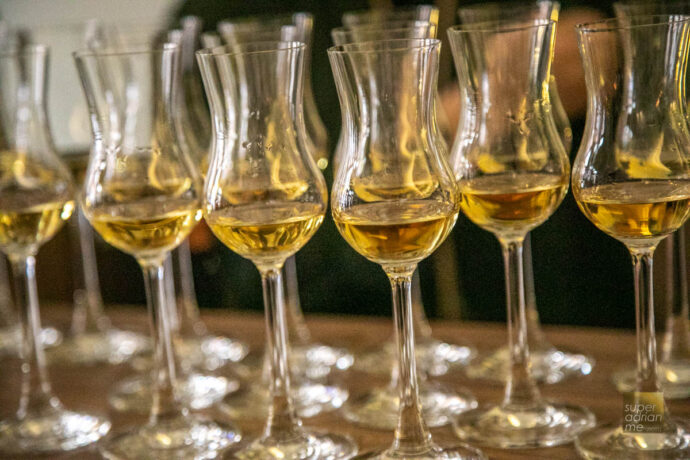 The gin has a light golden hue and is a smoother alternative to the entry level KI NO BE Kyoto Dry Gin with aromas of warm buttery oak and wood spice and hints of vanilla and burnt toffee.
KI NO BI x Last Word Christmas Pop Up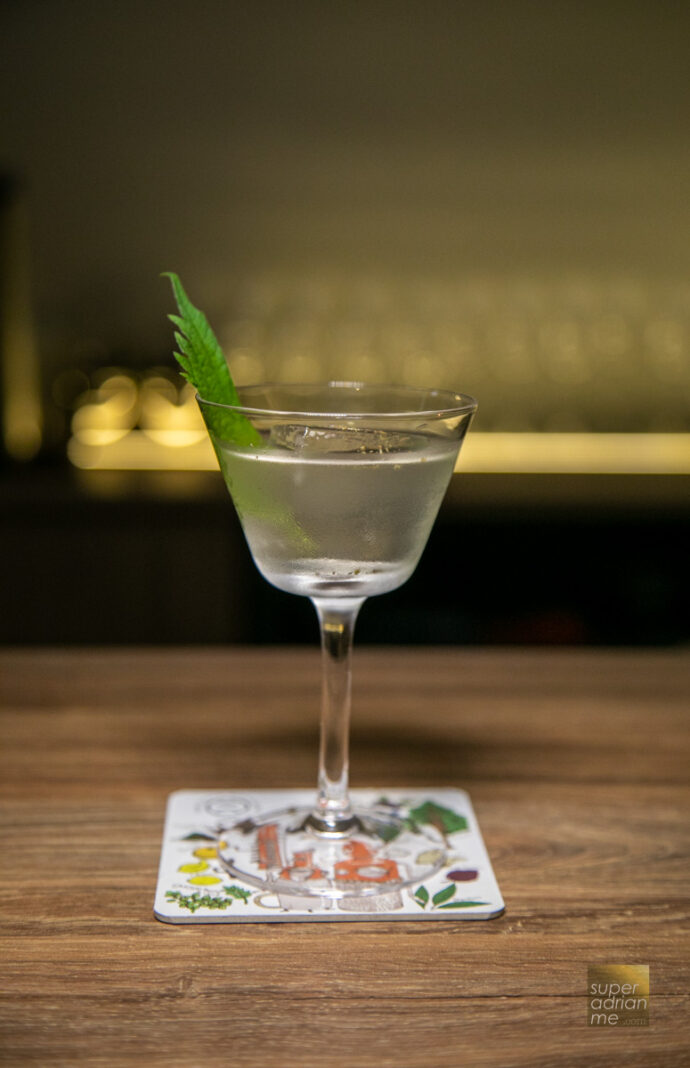 At a preview yesterday, we got to experience tasting portions of all four cocktails created by Last Word's head bartender Joshua Pang.
Sencha, my favourite of the four cocktails, is delicate with slight floral notes. This cocktail is created with KI NO TEA Kyoto Dry Gin, light cold brewed Gyokuro Sencha and Chamomile. Sprinkles of Sansho pepper is added to complement with some aroma.
Mulled wine brings in the festive celebrations of Christmas. This is added as a layer to the Winter Brew cocktail. Joshua uses KI NO BI Kyoto Dry Gin, yuzu, lemon, and mulled wine to create this refreshing citrusy two-toned cocktail.
The spirit-forward Alpine Whites is presented with sugar on the glass, reminiscent of snow in the Alps. The Negroni styled cocktail has KI NO BI Kyoto Dry Gin, Braulio, Sweet Vermouth, and Pine in it with notes of alpine herbs like mint and pine that is inspired by skiing in the Alps through pine trees.
Jolly Good Time is a fun red dessert cocktail that is a twist on a 20th Century cocktail. Think Christmas desserts like chocolate and berries in log cakes. Ingredients in this cocktail include KI NO BI Kyoto Dry Gin, Lilet Blanc, Creme de Cacao, Lingon berry, Sakura and Lemon.
These cocktails are priced at S$26++ each from 29 November 2022 to 1 January 2023.
Last Word is located at 8 Purvis Street, #02-01, Singapore 188587. They are open from 5 pm to 12 am
Guest Shifts, Gin Tastings and Masterclasses
A series of guest shifts, gin tastings and cocktail masterclasses led by distinguished bartenders and mixologists including KI NO BI Global Brand Ambassador Marcy Sakuma, Amanda Wan Winchester, Kelvin Wong, Shawn Chong, Alson Tian and Josh will also be held.
Guest Shifts will be held from 7 pm to 11 pm at Last Word. Shawn Chong, World Class Malaysia Champion and owner of Omakase + Appreciate bar will be guest bartender on 30 November. Amanda Wan Winchester, Kelvin Wong and Shawn Chong with guest shift on 1 December. On 21 December, KI NO BI Global Brand Ambassador Marcy Sakuma will guest shift.
On 3 and 17 December 2022 from 4 pm to 5 pm, Josh will conduct cocktail masterclasses at Last Word. Priced at S$88++ per person with up to 10 people per session, the package includes a bar tool set to take home, a welcome drink (KI NO BI Gin & Tonic), an introduction of gin and KI NO BI and learn to make 1 shake and 1 stirred cocktail. Sign up at https://p-r.io/knblwcocktail
On 10 December, a 30-minute gin tasting masterclass by Alson Tian will be held at S$38++ per person with six people per session. Time slots include 6.30 pm to 7 pm, 7.15 pm to 7.45 pm, 8 pm to 8.30 pm and 8.45 pm to 9 pm. Guests will enjoy 1 welcome drink (KI NO BI Gin & Tonic) and a tasting of the six elements of KI NO BI. Get your tickets at https://p-r.io/knblwtasting.