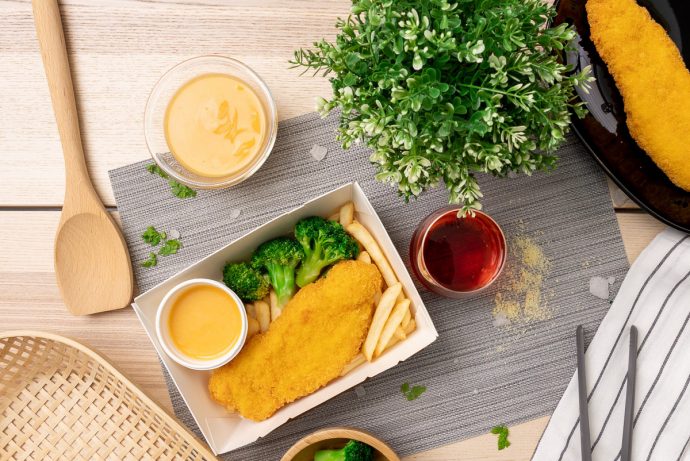 From 5 July 2021 to 31 August 2021, IKEA is launching the Fish and Chips with Nacho Cheese Sauce for S$7.90 at IKEA Restaurant. The Half Lobster with Laksa Spaghetti priced at S$16.50 will be available from 12 July 2021 for a limited time.

[Updated 6 July 2021] We visited IKEA Tampines today for lunch at 1pm and the Fish & Chips were already sold out. We were also told the Half Lobster Laksa Spaghetti is not available yet. An update this evening advised that this will be available from 12 July instead.

These two dishes are available for dine-in in groups of 2 for now as well as takeaway at all IKEA Restaurants. All IKEA Restaurants, Swedish Food Market, and Bistro are now open.
Opt to use the Click and Dabao food pick-up service available at IKEA Tampines, IKEA Alexandra, and IKEA Jurong. Scan a QR Code and follow the steps online to make a payment. Receive an SMS when your order is ready for collection. Present it at the counter to collect your food. Simple combo meals and weekday "fika" offers are also available for purchase from IKEA Restaurant.
Shop IKEA's Swedish Food Market on foodpanda and enjoy islandwide delivery. Check out special bundle deals on 14, 21 and 28 July 2021. Get food items such as meatballs, lingonberry jam, and savoury sauce and special prices.