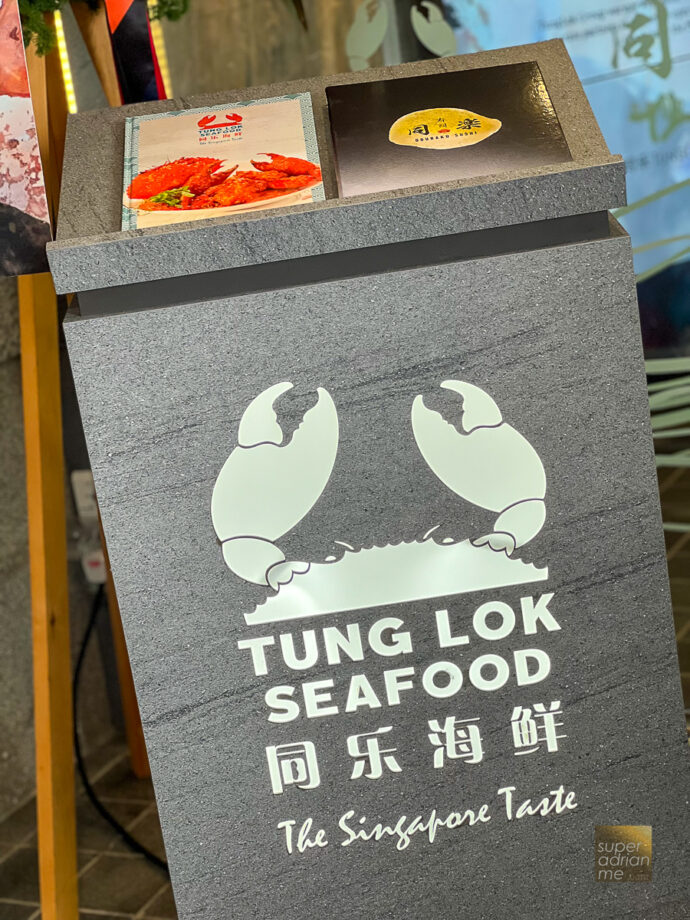 On September 8, 2023, the Gardens by the Bay in Singapore welcomed the opening of the fifth Tung Lok Seafood restaurant. This unique waterfront establishment boasts a dual concept and also features Douraku Sushi, where you can savour authentic Japanese cuisine. With a total seating capacity of 180 diners and the inclusion of three private rooms, it offers ample space for various dining preferences.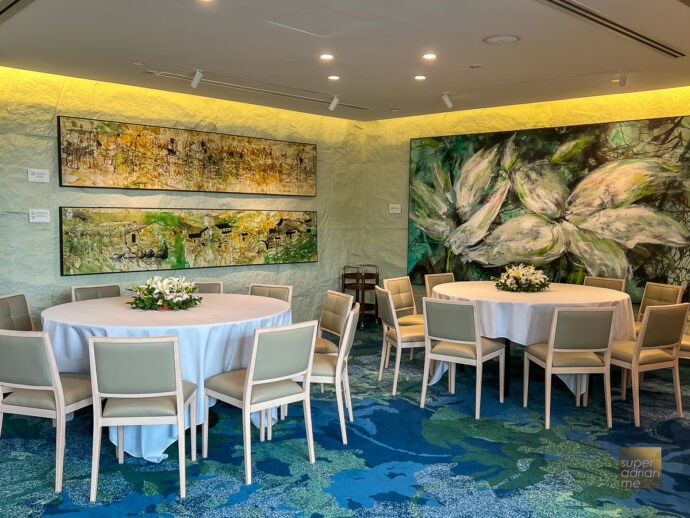 This establishment showcases an interior design that draws inspiration from nature, enhanced by striking abstract art pieces created by acclaimed artists. The project is spearheaded by Australian designer Gary Caldwell, who leads the SPARK Creative team, and joined by Singaporean Creative Designer Mr. Daniel Ng, based in China, who contributes his expertise to the design team for this location.
These extraordinary masterpieces have been crafted by well-known global artists Ms. Peri Pan, and Mr. Daniel Ng, marking their inaugural creative partnership. These pieces draw their inspiration from nature, featuring elements like lilies, lotus flowers, and butterflies. Each painting possesses its own distinct and individual charm.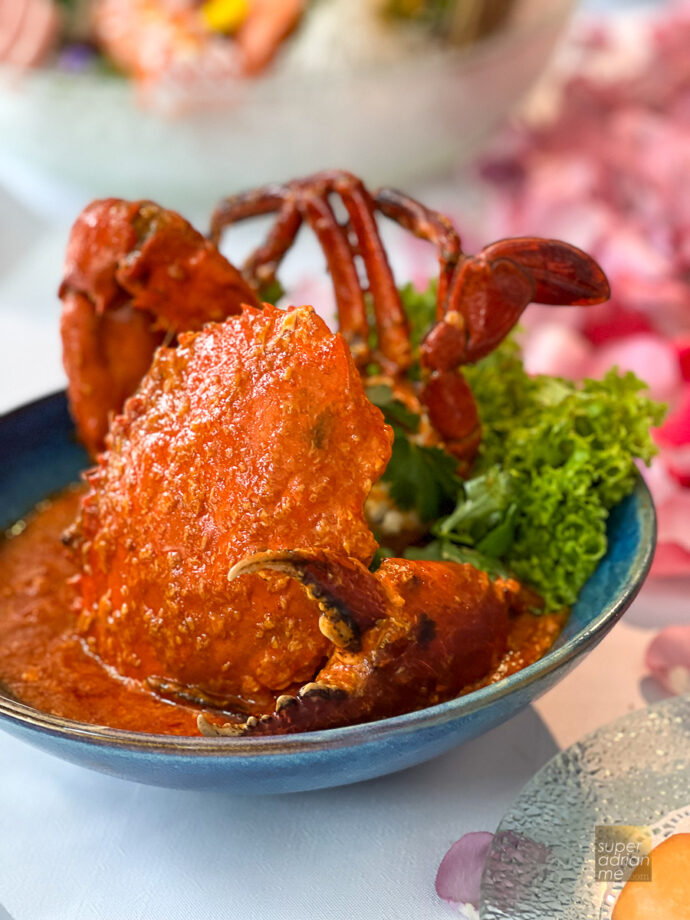 Enjoy Singapore-style seafood that's synonymous of TungLok Seafood restaurants. The menu features classic flavours such as the TungLok chilli Crab that uses fresh orange juice in its savoury gravy, Grilled Marble Goby with Beancurd, Yam and Cabbage in Collagen Broth, or the Original Deep-Fried Prawn with Wasabi-mayo.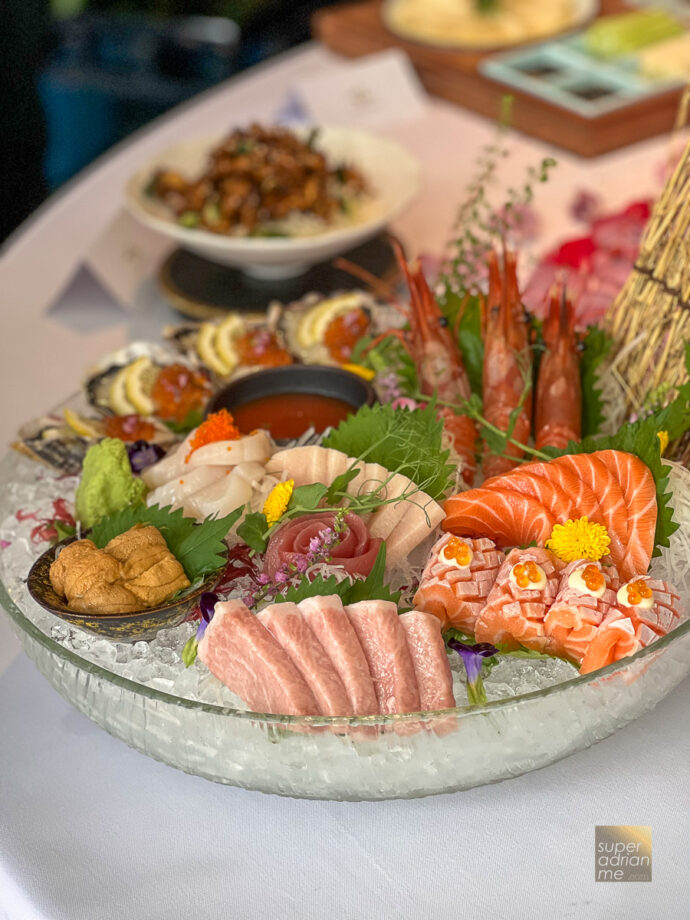 The Douraku Signature Maki features five kinds of assorted maki roll using carefully selected ingredients such as unagi, soft-shell crab, and Norwegian salmon.
To celebrate the opening, Tung Lok Seafood has an opening special offering 50% off its laksa crab at S$68++ till 15 October 2023. Douraku Sushi is offering the Deluxe Seafood Platter for S$134 instead of S$268 till 15 October 2023.
TungLok Seafood at Gardens by the Bay is located at the same level as the Cloud Forest below the Flower Dome. This location used to house Majestic Bay Seafood Restaurant. Operating Hours are 11.30 am to 3 pm for lunch from Mondays to Fridays and from 5.30 pm to 10 pm for dinner every day including public holidays. On Saturdays, Sundays and Public Holidays, lunch is served from 11.30 am to 5 pm.