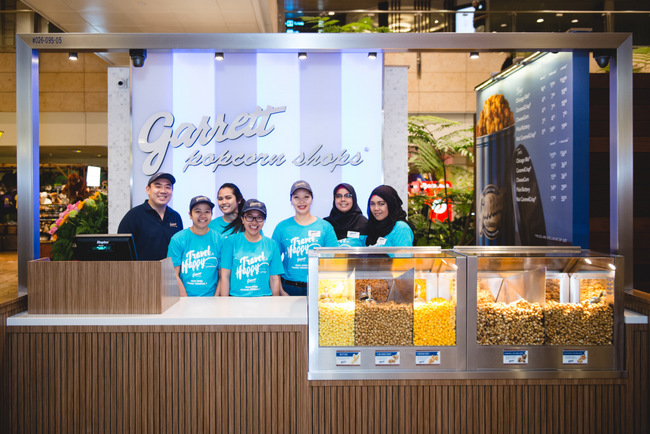 Waiting for your flight for your next trip at Changi Airport?  It could get more fun as Garrett Popcorn has just opened their newest shop in the Transit Area near the Enchanted Garden at Terminal 2.  You can just imagine the sweet aromatic fragrance of caramel and popcorn.
This also means that you don't have to pre purchase your popcorn from the six other Garrett Popcorn outlets around Singapore before heading to the airport.
We have picked out five ways you can enjoy Garrett Popcorn at Changi Airport.
1.
     Share the Love of Garrett Popcorn
Long wait for your flight at the airport? If you are transiting or your flight is delayed, get a tin of sweet happiness from the new Garrett Popcorn Shop at Changi Airport Terminal 2. Share the joy with your travel companions. Or pay it forward and share it with a stranger and strike up a conversation.
2.
     Grab A Gift For Someone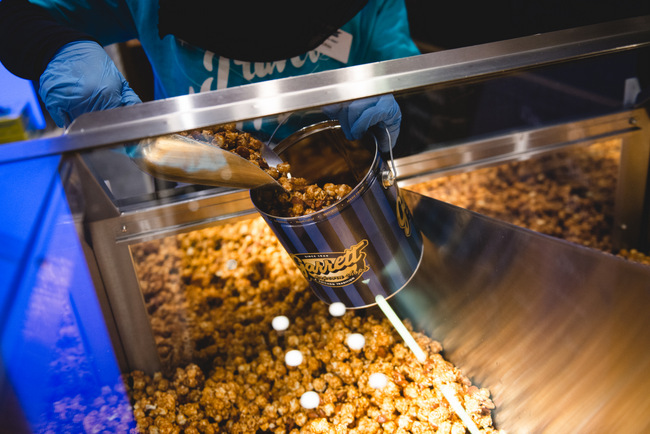 Grab a gift you forgot to get. Food wins the hearts of many. And delicious gourmet popcorn from Garrett is a perfect option and it could just be a life saver for you. We just love those Tins that hold the popcorn.
Besides in Singapore, Garrett Popcorn has shops in the United States, UAE, Hong Kong, Japan, Thailand, Malaysia, South Korea and Taiwan.
3.
     Grab a Snack for your Flight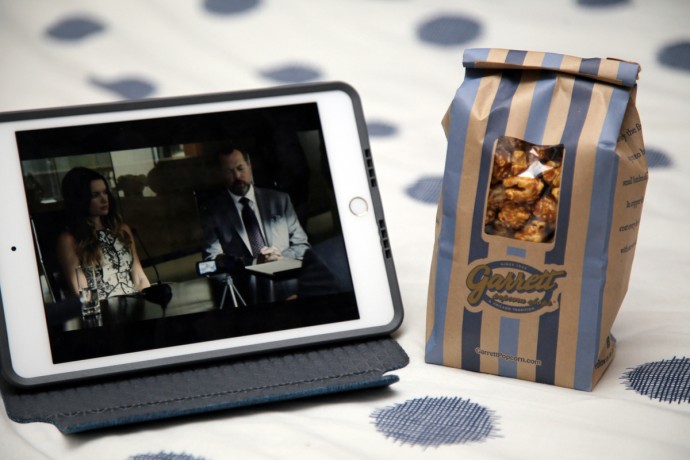 Grab your Garrett Popcorn for a long haul flight if you intend to watch countless episodes of your favourite television series or just to catch up with the movies that you were too busy to watch. We always wondered why none of the airlines we fly with do not serve popcorn!
4.    Reuse Tins as a Travel Toiletry Bag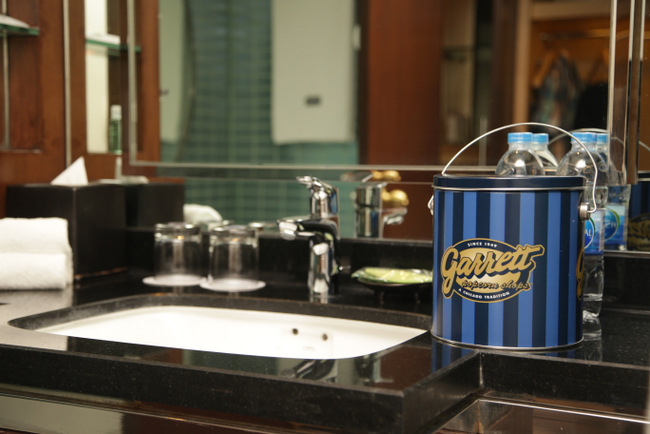 After consuming the contents, you can wash out the Garrett Popcorn Tin and recycle it as container to store your skincare products and toiletries for your vacation. All you bottles and tubes of skin and hair care products are kept standing and organised when you travel. They would not get crushed.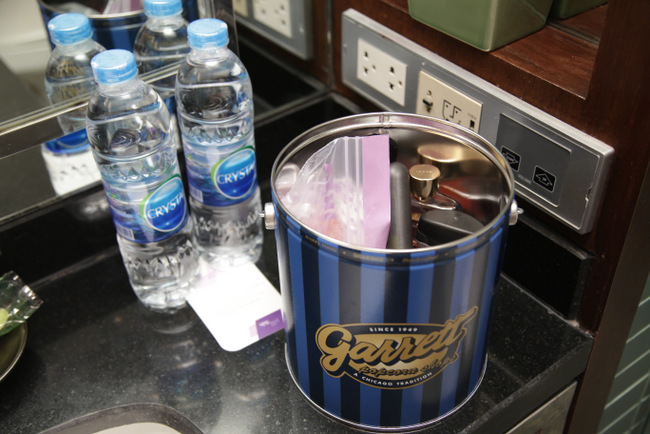 5.
     Family Bonding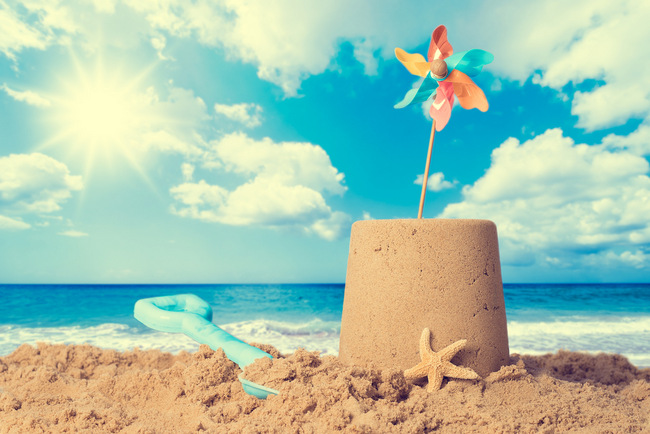 Enjoy family bonding time with the kids at the airport with Garrett Popcorn. Popcorn is for both kids and adults so if you are travelling with you family, then bond over some delicious CaramelCrisp.
You could also head over to the Entertainment Deck at Changi Airport Terminal 2 Transit area. There's a Xbox Kinect Room, an MTV booth, a movie theatre with cushy seats and Xbox 360/Playstation 3 to keep you and the kids busy before you all need to board your flight. And for the much younger kids, the Family Room is where kids can entertain themselves at the play ground or watching cartoons.
Who knows, you could the reuse the Quart Tin to make sand castles for your beach holiday.
Finding your way to the new Garrett Popcorn store at Changi Airport Terminal 2 : Clear immigration and turn left in the direction of gates E1 to E28. The Shop is located just before the Enchanted Garden, which is located after the money changer and escalators that lead up to the airline lounges.
This is a sponsored post.