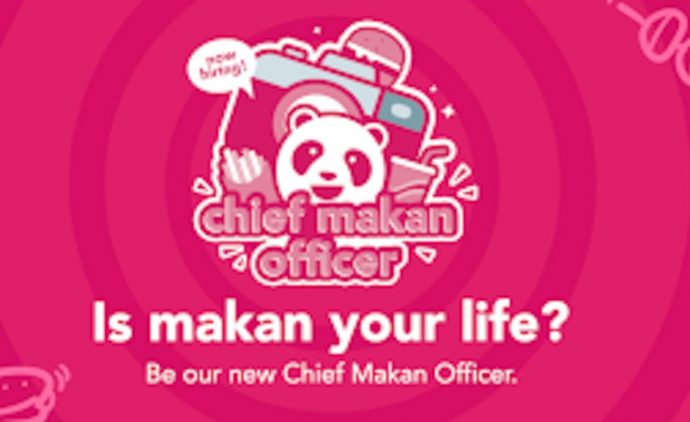 foodpanda is looking for a Chief Makan Officer. From 1 to 15 December 2020., you can apply for the role via foodpanda's LinkedIn page, careers page, or at https://www.foodpanda.sg/contents/chief-makan-officer.
You get paid S$5,000 monthly makan allowance, on top of a S$1,000 remuneration. Yes you get paid to savour the delectable offerings in Singapore from foodpanda's 15,000 different restaurant partners.
Job Description
Create visual and video content that showcases the interesting offerings of foodpanda's restaurant partners. These will be posted on foodpanda's blog and social media channels.
Conceptualise and execute creative food-themed content showcasing offerings from foodpanda shops and pandamart
The Chief Makan Officer will also enjoy perks such as exclusive access to select restaurants and pandamart warehouses.
Record a 1-minute video of yourself convincing the hiring team why you're perfect for the job. Simply upload your video together with your application at: https://www.foodpanda.sg/contents/chief-makan-office