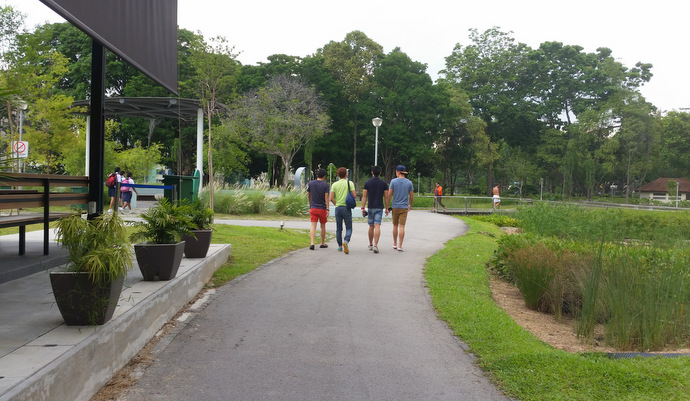 So I finally made it to Grub at Bishan Park for lunch for the first time with Kevin from eatmekevin.com Yes. We made it one year after it first opened even though we both live nearby.  Finding it was tricky as we tried to drive from one end of Bishan Park to the other end along Ang Mo Kio Avenue One only to realise that we could only get in via Sin Ming Avenue half hour later.
Grub started serving lunch on weekdays from 2 May between 11am and 3pm. We didn't know that they were open for dinner only from 5.30pm to 10.30pm previously. So I guess our first encounter at Grub was fated.
This homely and casual diner serves up favourite dishes without MSG or artificial preservatives, additives or flavourings such as the
Mentaiko Fries
which we gave a try. The crispy shoestring fries were prepared in marinated pollock roe and topped with familiar nori seaweed and they were delicious. The sweet mentaiko sauce went very well with an otherwise salty fries and they cost S$9.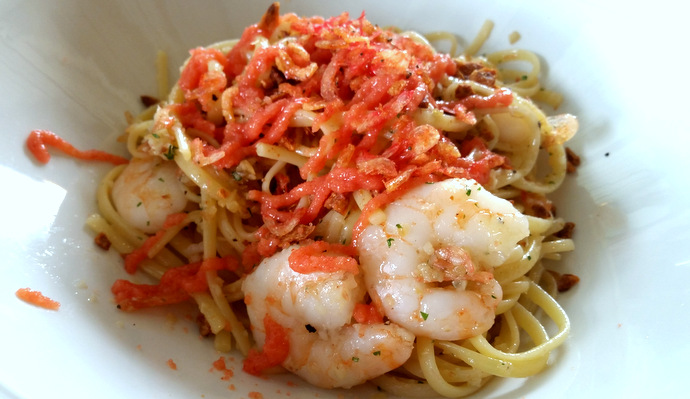 For the main course, Kevin had a plate of Sakura Ebi Linguine for S$17 featuring crispy fried Sakura Ebi, tiger prawns and more Mentaiko which he enjoyed. You can read Kevin's full review of the lunch we had and the brunch he had when he returned not too many days after our lunch here.
Grub also serves up delicious gourmet burgers such as the Grub Cheese or Double Cheeseburger, Chicken Thigh, Pork Steak, Crispy fish or Porteobello burger at a price range of S$11 to S$18.  You can add on Monterey Jack cheese, caramalized onions, pineapple or fried egg at S$2 each or portobello, chilli con carne, parma ham or bacon at S$3 each to enhance the already flavourful burgers.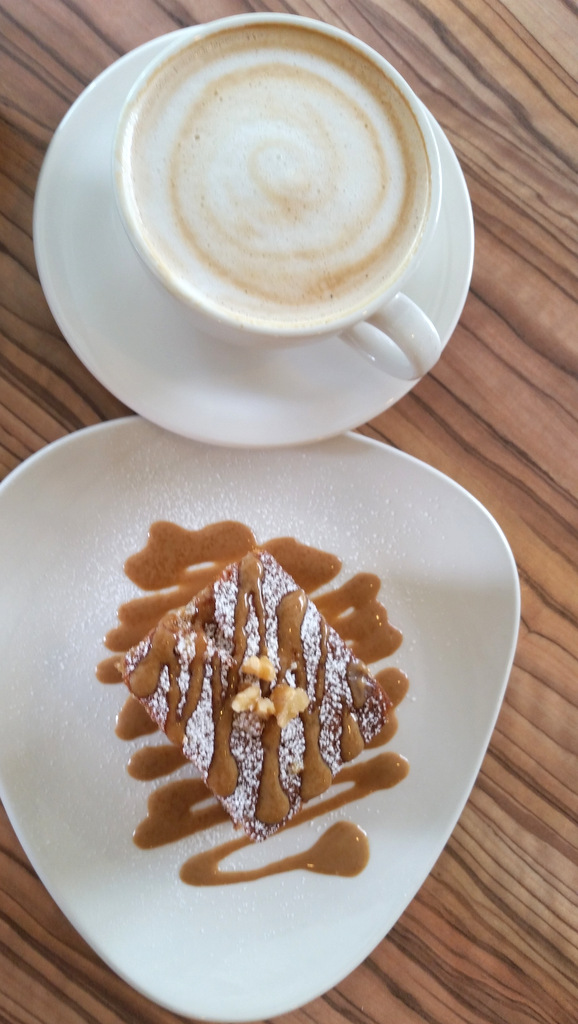 End off your meal with a cuppa coffee and some desserts. We hear the Churros are amazing.
Grub is closed on Mondays and last Tuesdays of the month.