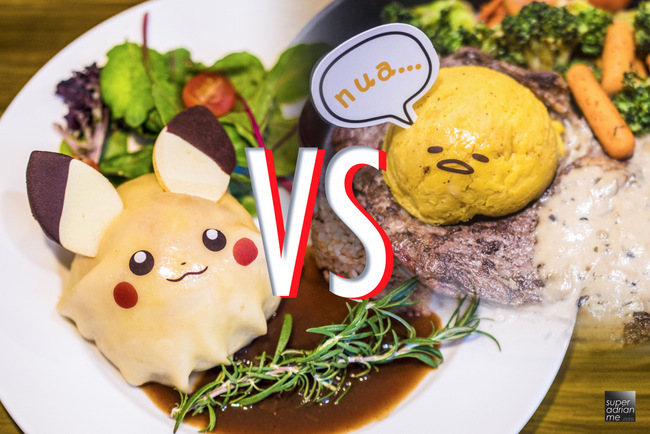 So in just two weeks, Singapore will have two Japanese cartoon-themed café opened – the Pokémon Café at Bugis Junction and Gudetama Café at Suntec City Mall. Just in time for the busy holiday season, if you only have budget to go for one café, which will be your preferred choice?
Gudetama Café is located at Suntec City Mall,#01-361 and  Pokémon Café is located at Bugis Junction, #04-05.

Although this is not an apple to apple comparison, since Pokémon Café is a pop-up cafe which will only be available from now till mid-February 2017 and Gudetama Café is a long term restaurant. But just in case you really need to know, here are our opinions based on different aspects of the cafés:
Themed Interiors
Gudetama Café
It was over the top. There was a communal table fashioned out of a giant egg carton, and single seaters shaped like a hard-boiled egg and so much more. Paired with the adorable merchandises of a giant "nua" gudetama face on your luggage to an egg-shaped bag pack, there is just so much to fawn over. I never knew I wanted giant waffles as a wall decoration until today – home decoration goals!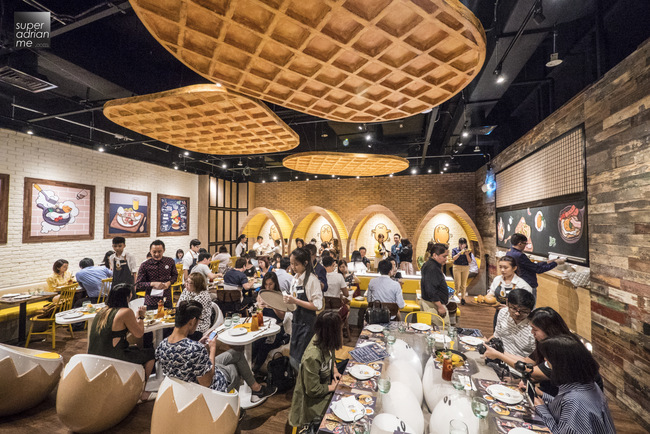 Pokémon Café
A small open space has its limitations, but EwF does its best to bring the most of Pokemon into the quick stretch atop Bugis Junction. They make do with tons of merchandises, starting from the shelves of Pikachus to coasters featuring the newest starters from Pokemon Sun & Moon.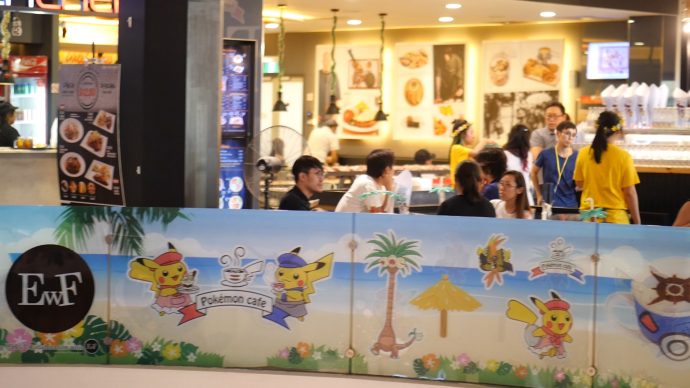 Food Styling
Gudetama Café
As expected from Little Miss Bento, Ms. Shirley Wong, the dishes were an adventure. TA-MA-GO (S$17.90) are cheesecakes that looked like egg sushis, with matching "soy sauce" maple syrup and "wasabi" matcha paste, while the Shoyu Ramen (S$21.50) hides a tiramisu topped with a generous layer of Mont Blanc. Each pot of hot tea also comes with an adorable Gudetama cookie that is almost too cute to eat!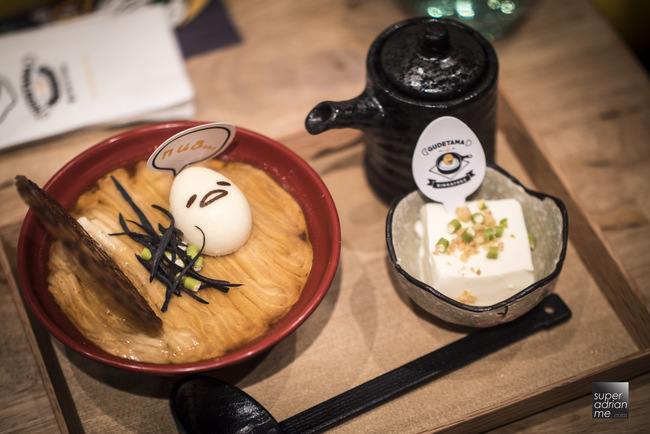 Pokémon Café
If you love Pikachu, then you will be in heaven. Everything from the rice, crepes and cakes carry the adorable face we know and love. While the styling could have been a little more detailed to include the newer Pokemons, we can't help but agree that Pikachu is still number one in many people's hearts.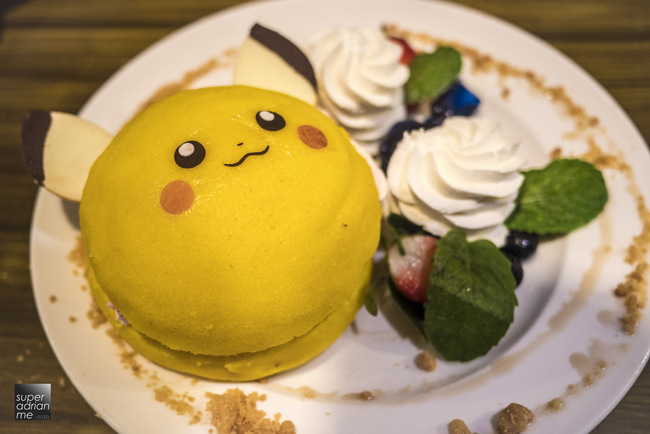 Yumminess
Gudetama Café
And, the collaboration with Joe & Dough and Soup Spoon meant that the dishes were as good as they looked! The Eggcited Cajun Chicken With Waffles (S$23.90) is a crowd pleaser. Order it along with the Gudetama Lobster Onsen (S$16.00) or Truffle Fries In A Cone (S$16.50) to complete the meal. The spicy mayo (tabasco?) that comes with the fries is a favourite. The Ice Tea Coolers were on the sweeter side, but the Mango-infused rose tea, Hula-Hula (S$8.50), is a great refresher after all the savoury mains.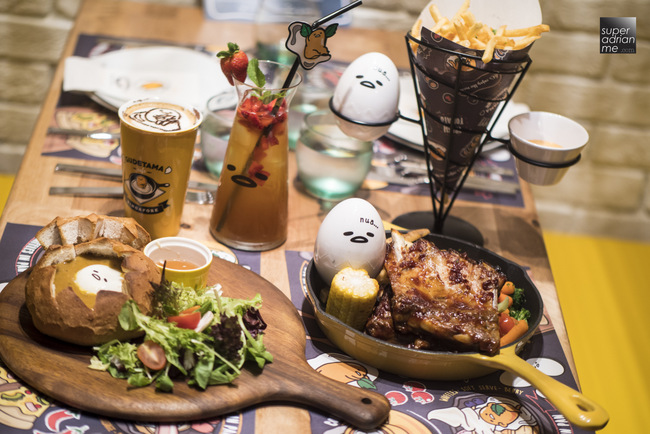 Pokémon Café
An easy choice would be the Alola Region's fish 'n fries (S$15.00) which comes with ketchup and mayo dressed up as a Pokeball and Greatball. No surprise there, as it is EwF. Other dishes did alright, but did not satisfy my tastebuds – not at the price point, especially. Drink wise, the Cereal Milk (S$11.00) reminded me of old-school ovaltine, that's better with the dessert options than the mains.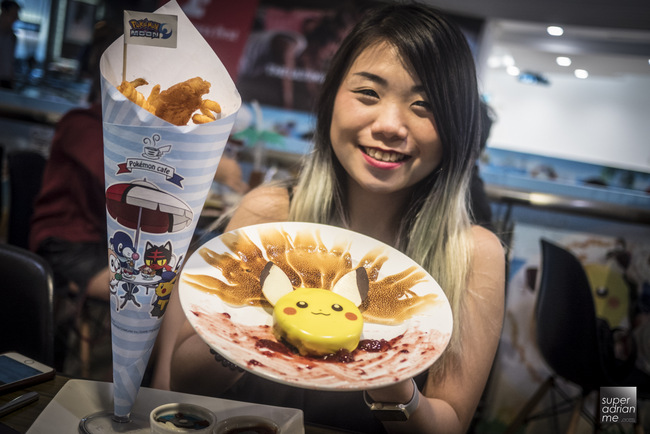 Cuteness
Gudetama Café
They went all out with the decorations, merchandises and, of course, the food. Really, with Little Miss Bento on the job, it is hard not to go photo-crazy with each dish. Even if you're there just to sight-see and spend the afternoon with a slice of "cheesecake" and a cup of tea, you'd be in for a treat.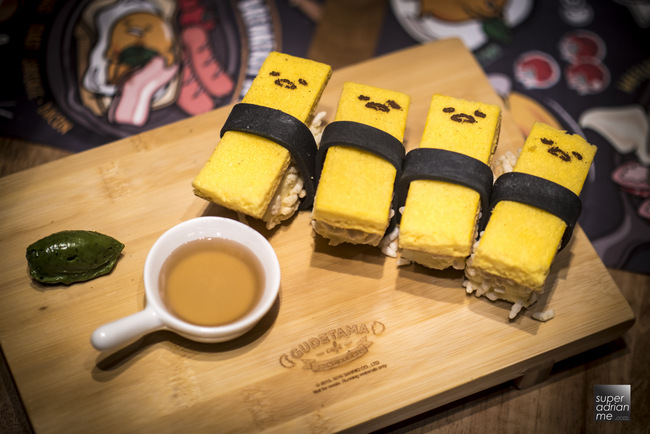 Pokémon Café
Having Pikachu plastered everywhere sure adds tons of cute points. Diners can also take home original Pokemon café coasters featuring starters from the new instalment, Sun & Moon. All the kids loved it, but I found myself still gravitating the plethora of Pikachu plushies dressed up in anything from a British guardsman to a Cubone onesie.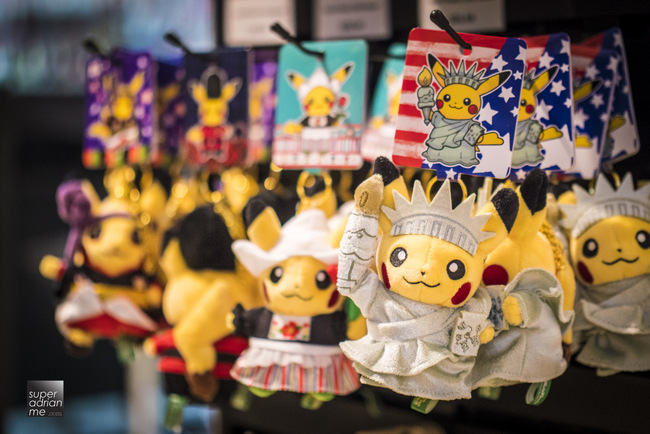 Uniqueness
Gudetama Café
To make it a little more special for Singapore, they actually singlish-fied our favourite lazy egg. Words like "nua…" and "bo chup" are commonplace in the decorations, instead of his infamous, whiny 無理 (muri; impossible).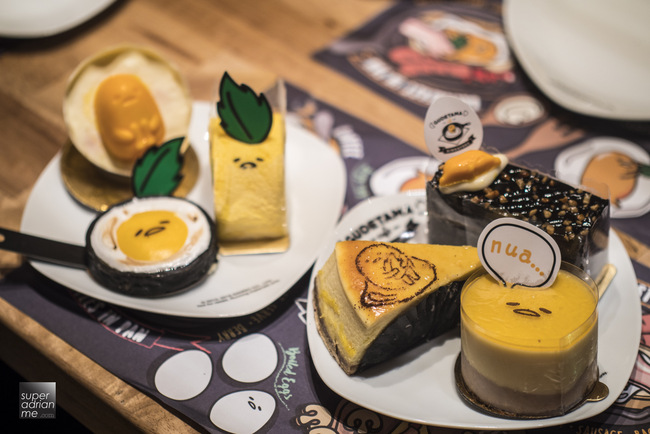 Pokémon Café
Pokemon Cafes all follow a common thread, but this is one of the few chances Singapore will get to shop from the famous Pokemon Centres of Japan (or, at least, a taste of it). Drinks such as Pokemon Café Potion (S$12.00) and Ice Island Tea (S$12.00) will each come with their own original charm, along with the specially decorated bottles as well. If there is ever a time to stock up on your Pokemon street cred, it'd be now.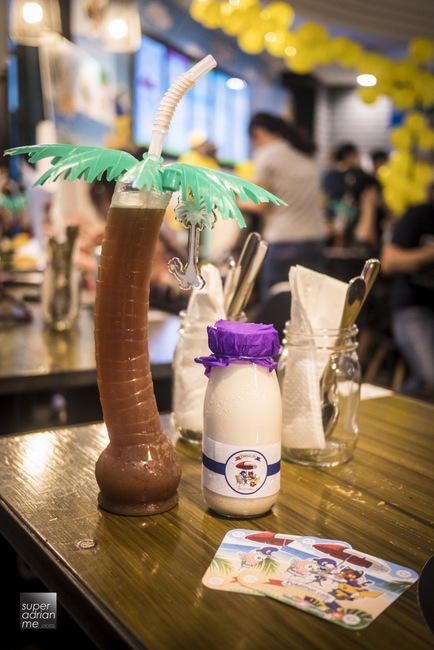 Value
Gudetama Café
They went all out with the interior, food and top-notch service. So, it's the whole package you're paying for here – with actual, decent food (for once).
Pokémon Café
This is for those who love all things Pokemon, and want to soak up the atmosphere with fellow fans. For those who just want to check out the merchandises (including copies of Sun & Moon) will be happy to know that the store is just outside – no need to dine in for purchase.