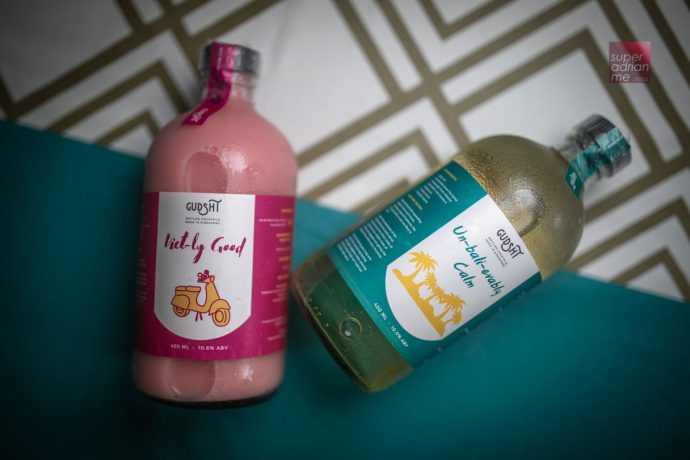 GudSht has been bringing the bar to consumers since Circuit Breaker, created by bartenders of Elite Bar Solutions for consumers to enjoy strong alcoholic beverages with interesting yet familiar themes from the comfort of home.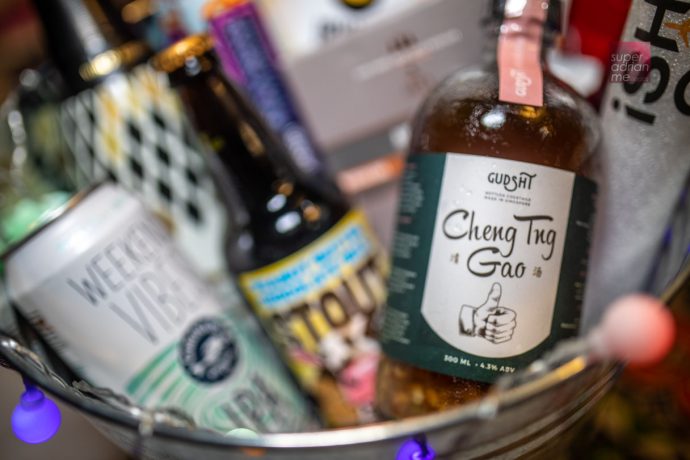 We had our first taste of GudSht cocktails in July when we received a care pack from our friends at iShopChangi.com. It was the Cheng Tng Gao. Available at S$59.90 for a 450ml bottle from iShopChangi.com. Should have gotten myself and ice shavings machine. Add some of ice shavings to this cocktail and it would have been perfect. The Cheng Tng Gao contains Courvoisier VS, Amaretto Liquer and freshly boiled cheng tng.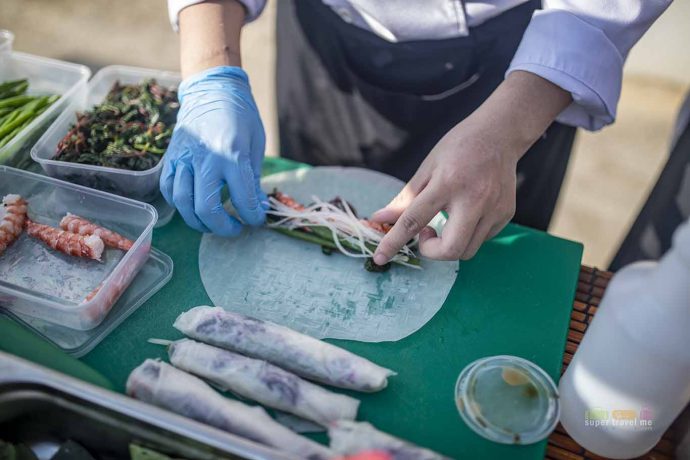 Travelling seems to be out of the question right now, so GudSht has collaborated with iShopChangi.com to create the Wanderlust Collection. Five handcrafted cocktails have been created, inspired by getaway destinations around Southeast Asia including Boracay in the Philippines, Ubud in Bali, Malaysia, Thailand and Vietnam. (Scroll left for more info)
| Cocktail | ABV | Ingredients | Nose | Taste | Finish | Recommended Home Service | Inspired by |
| --- | --- | --- | --- | --- | --- | --- | --- |
| UN-BALI-EVABLY CALM | 10% | Roku Gin, Homemade Snow Pea Syrup, Homemade Tonic Infusion with Kaffir Lime Leaves & Peppercorn, Fennel Leaves & Marigold Leaves. | Aromatically appealing notes of citrus and cloves, creating a type of freshness like being amidst a vast rice field in Bali. | The sweetness of the homemade snow peas syrup balances out the initial notes of juniper berries. Slight notes of cloves and peppercorn giving the base of this drink more character. | Providing you long and cool thirst quenching feeling with slight peppery notes proving that not every finish isn't bad but if all fails, Bali won't. | Serve in a highball glass over ice with lime wedge. | Bali, Indonesia – Paddy Fields |
| KOPIIIIII YUMSSS OOOO | 10% | Bacardi Carta Blanca, Freshly Brewed Penang White Coffee, Full Cream Milk, Coconut Milk, Homemade Gula Melaka Syrup. | Fragrant bittersweet whisk of freshly grounded iconic white coffee | A taste of flavouring of 🥥 and sweetly aromatic and rich tasting where white coffee is born! | The best loaded Penang white coffee you can ever have to start the day (or night) fresh and energetic! | Serve in a coffee cup on the rocks with old school biscuits by the side. | Penang, Malaysia – White Coffee |
| MORE THAN MEETS THE THAI | 20% | Haku Vodka, Fresh Basil & Bird's Eye Chilli Mix, Freshly Squeezed Lime Juice, Homemade Simple Syrup. | Take a trip down the alleys of Bangkok with sweet basil filling the air. The inviting aroma will make you want to take a sip. | Refreshing citrus notes accompanied with a slight sweetness from the premium rice vodka will make this the ultimate summer time thirst quencher. | Just when you thought it was over, feel the warm spice kick from the birds eye chilli slowly creep in and force you to take another sip of this refreshing concoction. This is where you sit back and think to yourself, it's really more than meets the Thai(eye). | Serve in rock glass or your favourite beer mug on the rocks, best accompanied with some Thai style fried chicken. | Bangkok, Thailand – Thai Basil Rice |
| HALO, WILL UBE MINE? | 9.3% | Bacardi Carta Blanca, Kara Coconut Cream, Freshly Squeezed Pineapple Juice, Freshly Squeezed Lime Juice, Fresh Honey & Ube Powder. | Distinctive notes of ube (yam) accompanied by a few tropical fruit buddies | Fragrant ube sweetness with pineapple and fresh like cutting through like a ninja. Then comes the coconut cream sliding in to your dm, I meant your palate. | Creamy coconut sweetness paired with the beautiful taste of ube. | Serve in an empty coconut or your favourite rock glass with grated coconut or nata de coco jelly. | Boracay, Philippines – Ube Dessert |
| VIET-LY GOOD | 10.6% | Cilantro Infused Gin, Rice Milk, Homemade Pandan Syrup, Freshly Squeezed Calamansi Juice & Fresh Basil Leaves. | Comforting notes of fresh herbs and subtle citrus | A well balanced herby mix of cilantro, and basil with sweet under notes of pandan | Sipping this drink, this will bring you back to the days when you were "Rolling in Nam in the Spring" | Serve in rock glass chilled over ice ball. | Ho Chi Minh City, Vietnam – Fresh Spring Roll |
A set of the five cocktails in 450ml bottles are available from iShopChangi.com at S$165. You also earn 160 Changi Rewards points.