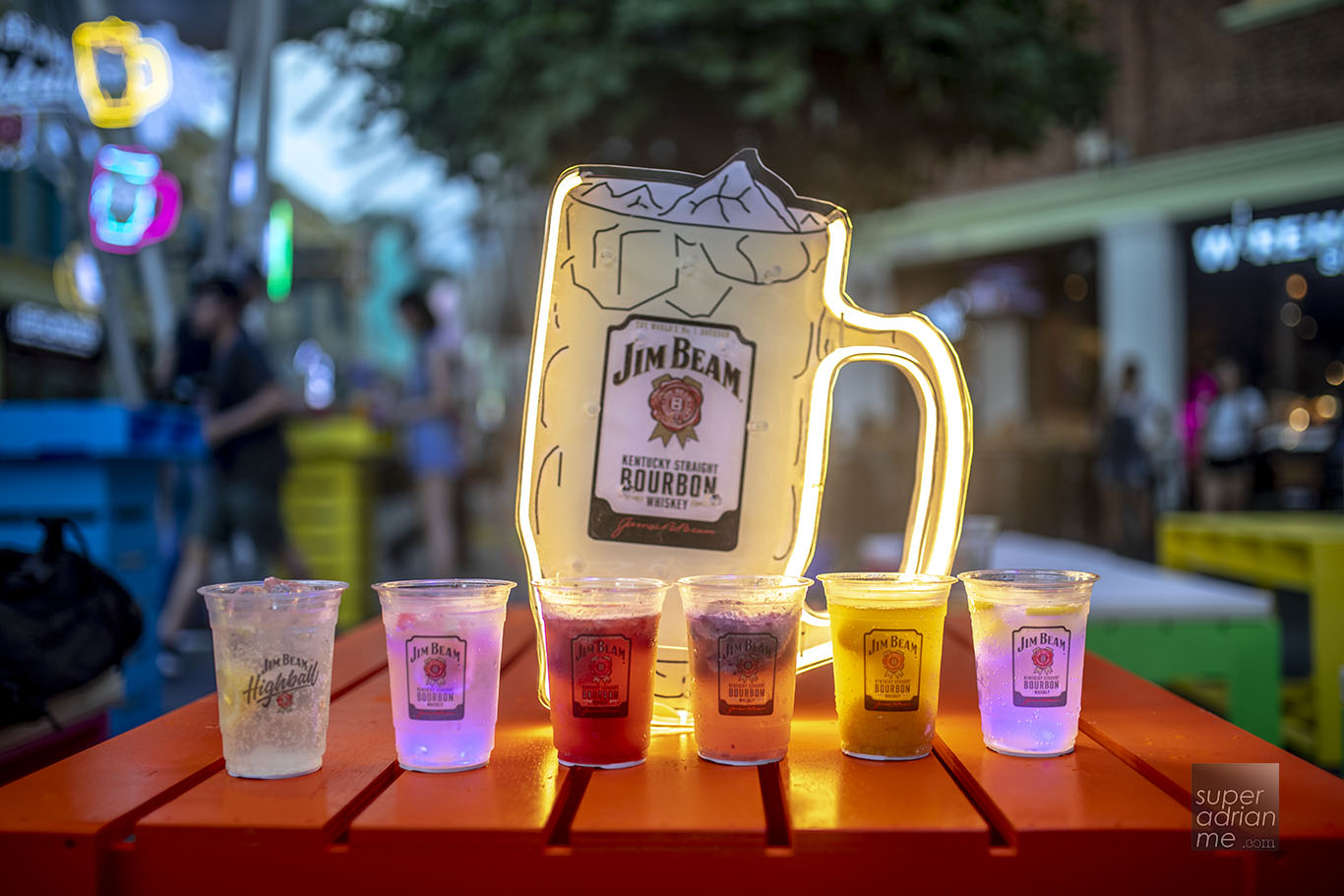 Head over to Clarke Quay Fountain Area from 9 to 13 October 2018 from 6 pm to 11.30 pm. You don't want to miss these S$8 Jim Beam Highballs at the Jim Beam Pop-Up Bar.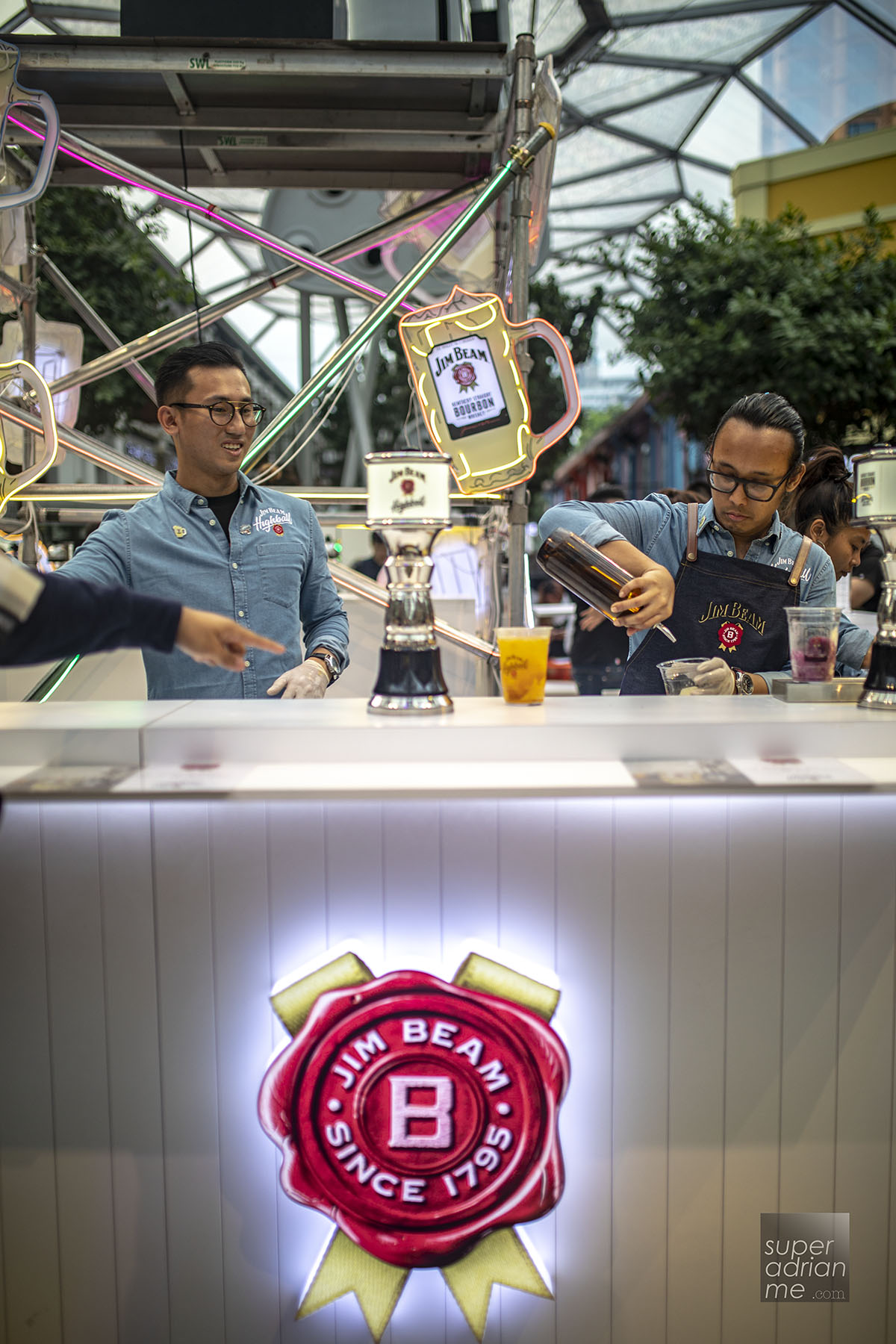 The Jim Beam Highball is a tall cocktail of Jim Beam Bourbon over ice, topped with soda, and finished with a squeeze of citrus. You get fresh draft Jim Beam with high-pressured soda from the Japanese draft machine at the pop up bar.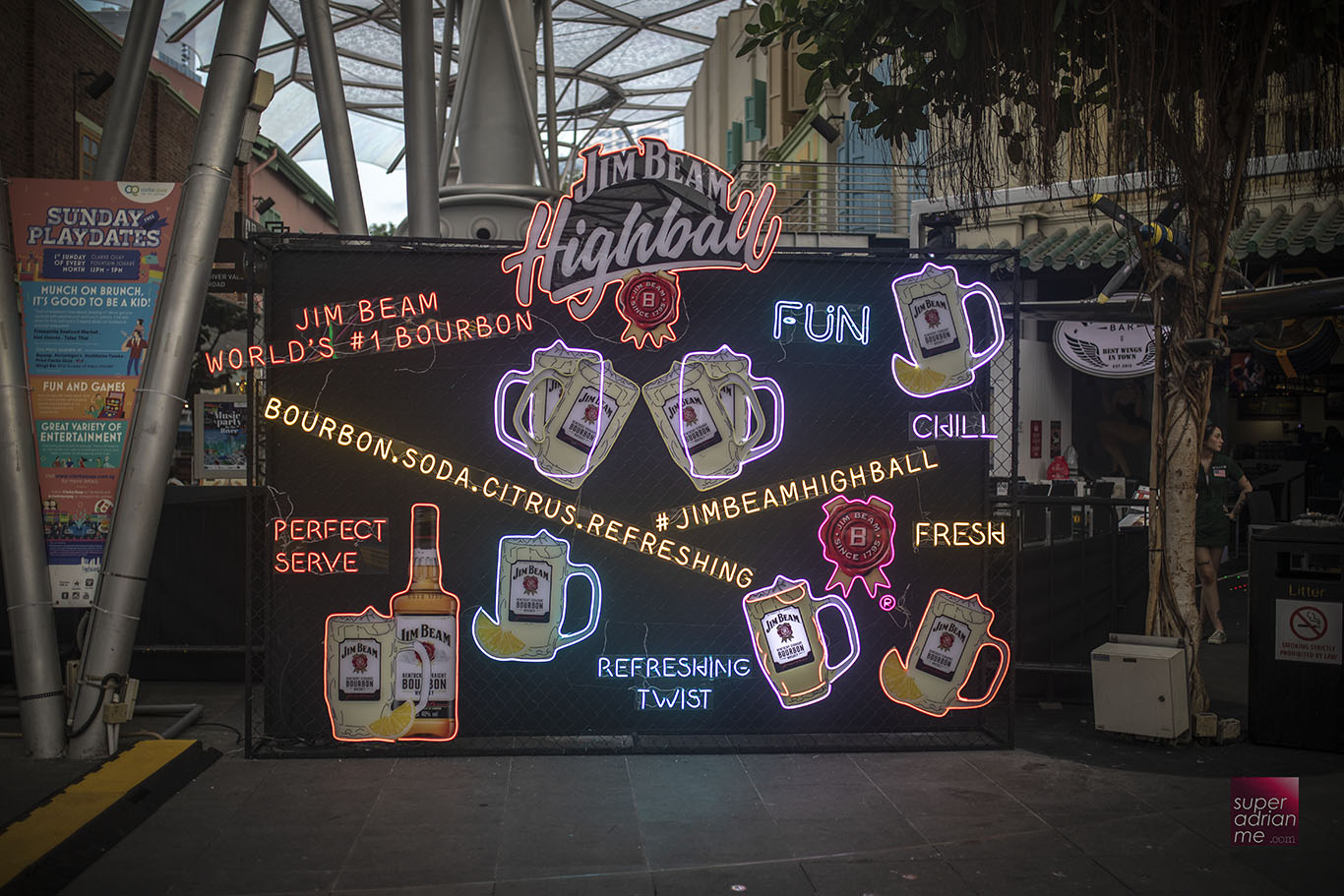 You won't miss the Pop Up bar since it is so brightly lit with multi colours. There are six flavours to choose from, each created with fruit combinations. These fresh fruits are frozen into ice cubes to flavour the Jim Beam highballs.
There's the classic, strawberry & lychee, yuzu & lemon, Kyoho grape & kiwi, mango & pomelo and yuzu & lychee. That mango & pomelo and the yuzu & lychee are absolutely delicious.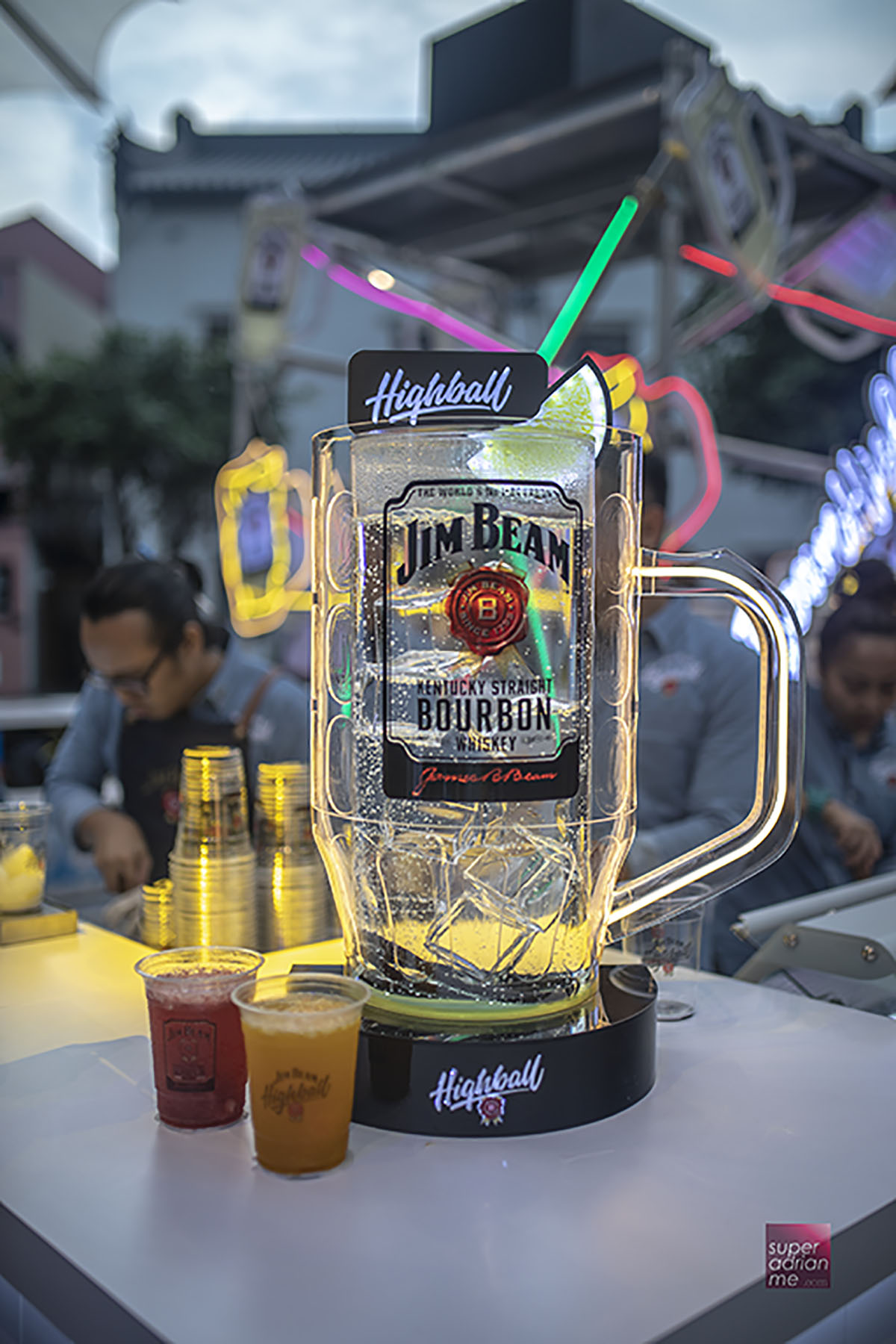 Bar food orders are available. Bar staff will take care of your order and delivery at participating restaurants at Clarke Quay so that you can enjoy your highballs at the pop-up bar and enjoy bar bites. Every a la carte food item ordered entitles you to S$2 off a Jim Beam highball.
Get a free chip to redeem for a game session with each purchase of a highball. Win more Jim Beam highballs with each game.