Grab Durian is Back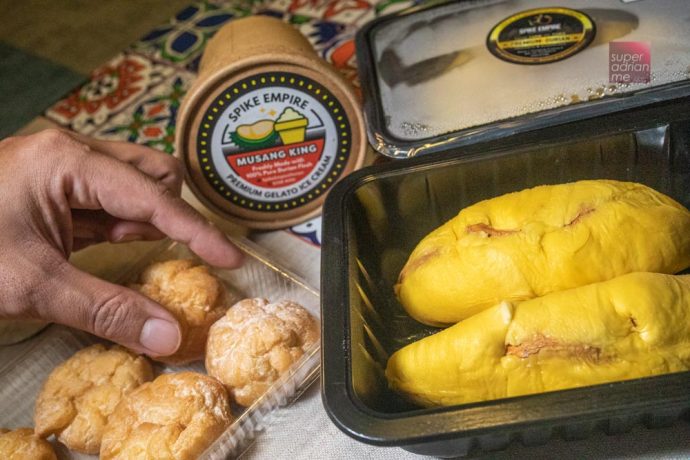 GrabDurian is back with more durians and a selection of durian products delivered straight to your doorstep with GrabFood. Merchants such as Spike Empire, Ah Chew Desserts, Four Seasons Durians, Udders, DurianMan and more offer a wide variety of durian delights such as gelato, mini puffs, durian sago pudding, naan and fresh, premium durians.

Fruit stalls Heavenly Guo and 1321 Fruits offer popular durian varieties from Mao Shan Wang to D24. You can find them on both GrabFood and GrabMart. Search "Durian" in the Grab app's Food section for the full list of durian goodies.
Deliveroo Fortune Cookies
Deliveroo has launched an in-app virtual fortune cookie in July to provide light entertainment while you sit tight for your food. After your order is place, you will receive pop-up nuggets of wisdom while you wait for your meals to arrive.
If you've ever wondered what your next craving might be, or made fun of those who take their fortunes seriously, then you're in for a treat with witty foodie fortunes like "The fortune you seek is in another cookie" and "I see a pizza in your future" dropping your way soon.
KrisShop – Coffee or Tea?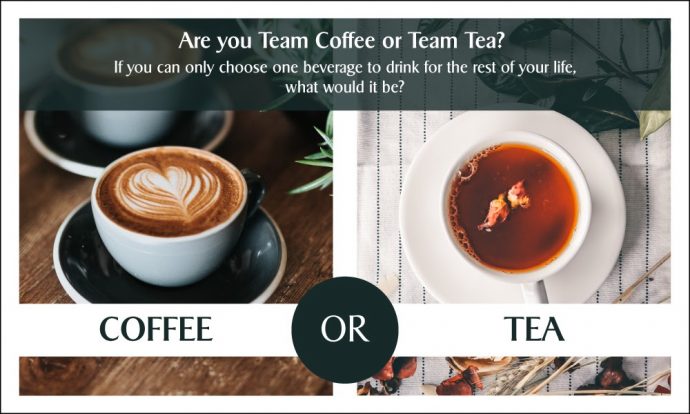 Cast your vote at KrisShop.com by 12 July 2020 to claim your support for coffee or tea to win a sweet deal for #teamcoffee or #teamtea. On 13 July, the winning team will be announced on KrisShop.com, along with a line-up of discounts and featured items for sale.
The team with the most number of votes from its passionate fans when the contest ends on 12 July at 11.59pm wins a bigger discount. #teamcoffee supporters can unlock discounts on premium coffee grounds and accessories from brands including Illy Coffee, Hook Coffee and Spinelli, while #teamtea can enjoy discounts on exquisite blends and tea accessories from brands such as T2 Tea, Tily and Monogram.
Supporters of the winning team should stay tune to KrisShop's Instagram for a special giveaway.
35,000 Free Mr Softees on 7.11 Day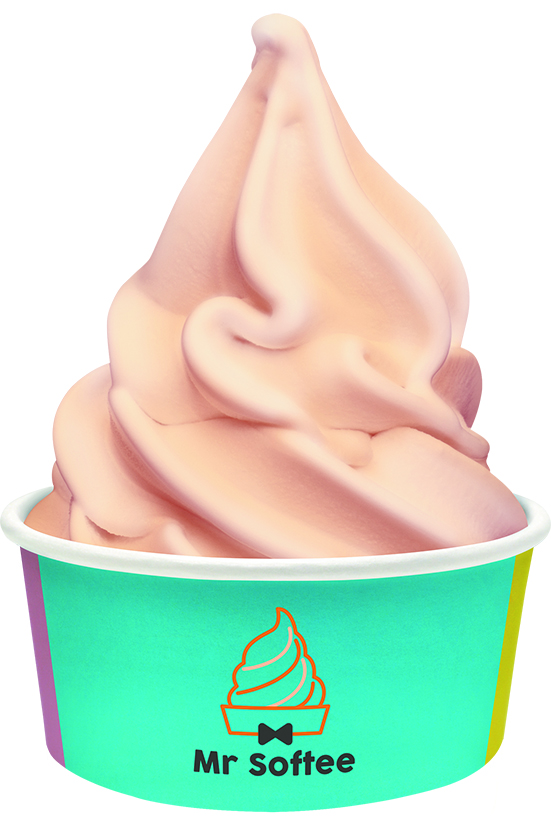 7-Eleven celebrates 7.11 Day on 10 July with a giveaway of 35,000 Melon Mr Softees with a limit of 100 cups per store per day. Other giveaways available at 7-Eleven's 400+ stores from 10 to 12 July 2020 include
50 limited edition cooler bags at 50 selected stores will be given out with purchase of any packed meals.
Enjoy 30% off on the all-time favourite Butter Chicken Biryani, Cheesy Chicken Burger and Chicken Chop with Black Pepper Sauce and Spaghetti Aglio Olio! Or get your hands on the NEW croissants – Chicken Salad Croissant, Sweet & Spicy Tuna Croissant.
Buy one of the great products below and get another for FREE!. Think of it as a reward for getting what you like. Happy 7.11 Day!
| | |
| --- | --- |
| Carlsberg AFB Wheat 330ml | Heineken 0.0 330ml |
| Carlberg AFB Pilsner 330ml | KITKAT Chunky Cookie Dough 52g |
| Good Mood Lemon Honey Water 450ml | Kickapoo Citrus Punch 500ml |
| H-TWO-O Ignite 500ml | Pringles Original 42g |
| Haagen Dazs Mini Cup Assorted Flavours 100ml | Pringles Sour Cream 42g |
Enjoy up to 50% off alcohol at iShopChangi till 2 August 2020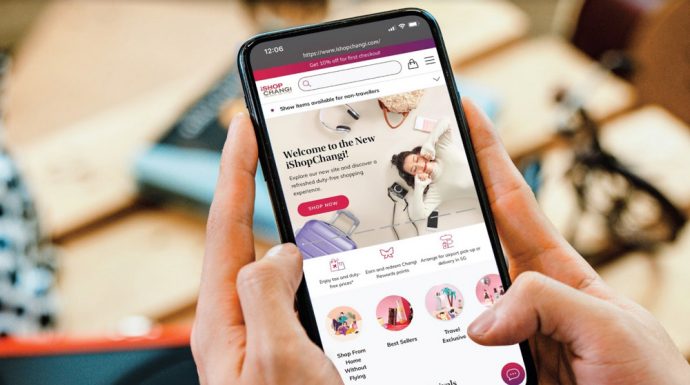 No need to travel to purchase tax and duty-absorbed alcohol from Singapore Changi Airport. You can buy from over 100 liquor brands including exclusive items in the comfort of home from iShopChangi. Enjoy free alcohol delivery in Singapore, with a minimum spend of S$59.
Till 2 August 2020, enjoy up to 50% off over 600 wines, spirits, craft beers and specialty bottled cocktails during iShopChangi's Wines & Spirits Extravaganza. Exclusive deals are released every Wednesday at 12 pm. Also look out for Stay Home Starter Packs. There is the Thirsty Surprise Craft Beer Box that comes with seven craft beer labels including Thatchers, Brother, Coronado and Crabbie's, and a free glass mug. There are also other bundled sets of wines, whiskies, rums and vodkas from brands like Wolf Blass, Jim Beam, Beaulieu Vineyard, Dewar's, Brown Brothers, Bacardi and 42 Below.
Enjoy an additional 7% discount with the promo code "DOUBLE7". There is also a discount of up to 20% off market prices for brands such as Scotland's Macallan single malt scotch, Australia's Penfolds, and the Canadian-originated Inniskillin Ice Wines not easily found in Singapore. The first 1,000 Changi Rewards members to register and make a purchase will earn 7x the points.
eCapitaMall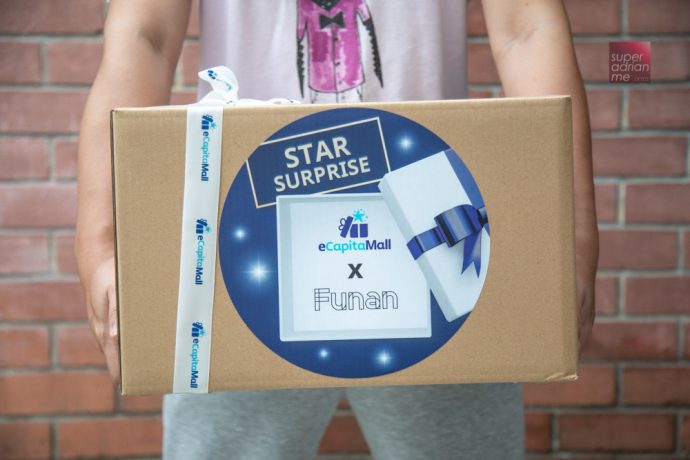 CapitalLand launched STAR Surprise boxes earlier this month to celebrate the one month anniversary of eCapitalMall. Priced at S$20 each, the STAR Surprise was completely sold out before the promotion end date of 12 July 2020.
Each Surprise box has over S$100 worth of products. If you missed out on this, there is an eCapitalMall x The Green Capsule Succulent Terrarium DIY Workshop you can join on 18 July 2020 from 2pm to 3pm. You just need to visit @CapitalandMallsSG Instagram Live. You can also buy yourself a DIY kit to follow along via eCapitaMall .
CapitaLand is rewarding shoppers with a Triple Bonus from 3 July to 31 August 2020 with up to S$30 cashback in eCapitaVoucher when you spend S$50 in a single receipt for three days in a month. CapitaStar members will also be rewarded with instant STAR$® for every transaction and convert them into eCapitaVoucher, the digital version of CapitaVoucher – Singapore's most widely accepted shopping voucher with a network of over 2,000 stores across 18 participating malls.
Freshly Brewed F&N NutriWell Herbal Tea Supports Your Immunity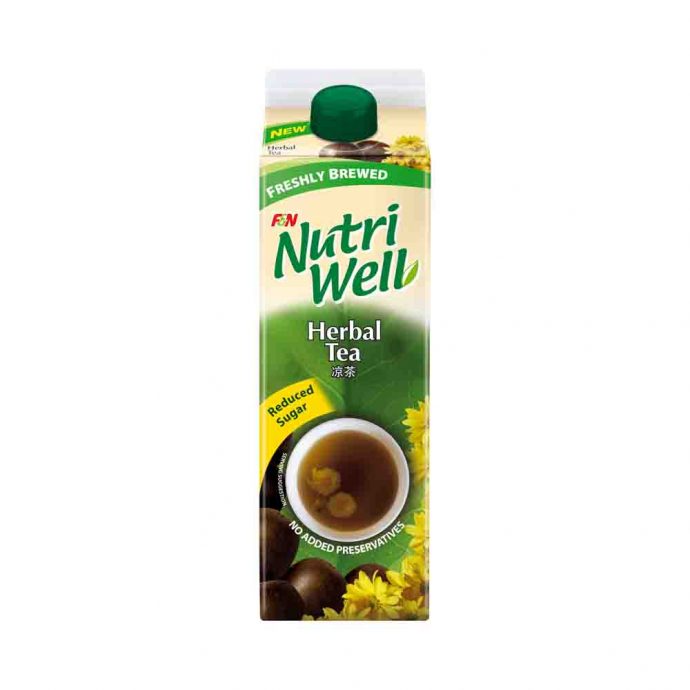 F&N launches a new herbal tea. The F&N NutriWell Herbal Tea is brewed fresh with Prunella Spike, Luo Han Guo, Chrysanthemum Flower, and Red Dates. Preservatives are not added. The herbal tea is freshly brewed with reduced sugar.
Prunella Spike is commonly known as 'Selfheal' which helps alleviate ailments such as sore throat, reduction of fever and acceleration of wound healing. Luo Han Guo, or monk fruit, is sweet and rich in medicinal properties great for treating sore throat and the removal of phlegm. Chrysanthemum clears away eat and relieves toxicity. It contains bioactive chemicals such as flavonoids, essential oils, chlorogenic acids and caffeoylquinic acids which are proven to be anti-bacterial, anti-inflammatory and an antioxidant. Red Date, also known as jujube, helps prolong lifespan by nourishing blood, improves the quality of sleep and the regulation of the digestive system.
F&N NutriWell Herbal Tea is available in major supermarkets, hypermarkets and selected convenience stores at S$2.25 per 1-litre pack.
Rendang Burger is back at Burger King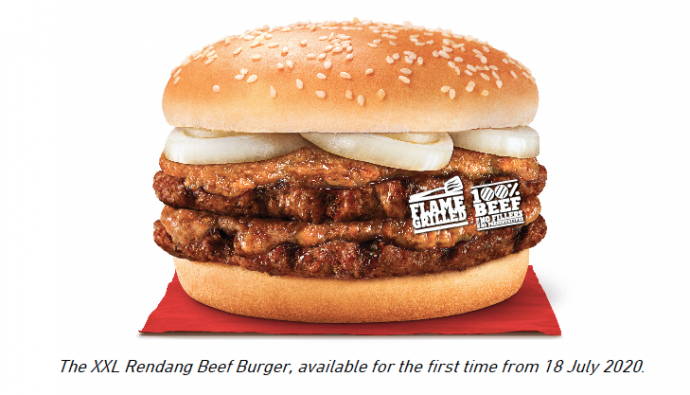 The Rendang Burger is back at Burger King for a limited time from 14 July 2020 to 31 August 2020.
This time the Rendang Double Beef Burger will be available at an XXL size for the first time from 18 July 2020. The saucier burger comes with two beefier patties cradled in a five-inch sesame bun.
Rendang Tendergrill Chicken, the chicken version, a juicy Tendergrill chicken thigh patty is topped with Rendang sauce and fresh onions. It will be available at S$7.50 per value meal from 14 July 2020.
Use the hashtag #OdetoBKRendang and proclaim your love for the Rendang Burger on your social channels. Once there are at least 100 odes, the Rendang Burger will be available at S$5.50 for a limited time from 1 August 2020.
From 18 to 20 July 2020, dedicated priority lanes for Rendang Burger orders will be set up. Purchase at least 2 XXL burgers and you may be one of 200 to receive a special Rendang Burger merchandise, given out at random between 12 – 2 pm and 6 – 8 pm. The XXL Rendang Beef Burger will be available from 18 July 2020 at S$9.90 per value meal.
Conrad Centennial's Lobster Nasi Lemak at Oscar's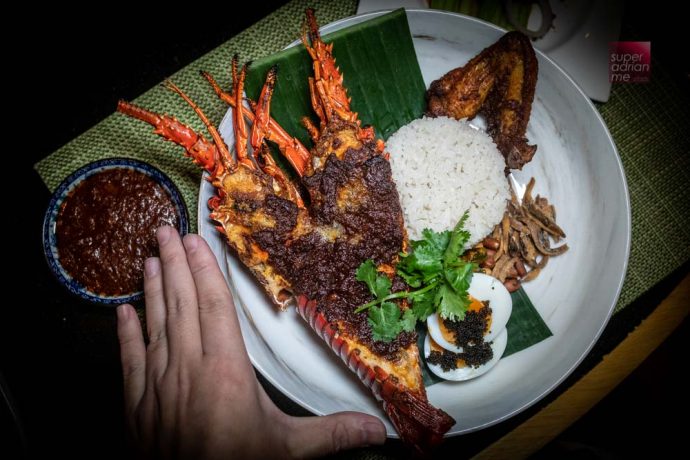 Lobster Nasi Lemak is the newest dish at Oscar's in the Conrad Centennial Singapore till 31 July 2020. The Exquisite Lobster Nasi Lemak offer is priced at S$40++ and comes with unlimited sides as well as a welcome beverage, one set of starters per person and dessert. Everything is served to your table, so there is no need to head to the usual buffet counter. There isn't one now because of Covid-19 safety measures.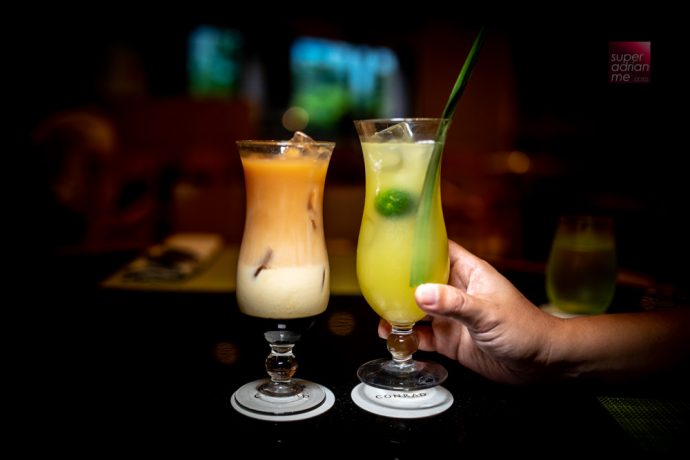 You experience at Oscar's starts with a choice of two local drinks – Air Limau (Lime Juice) or Gula Melaka Iced Tea.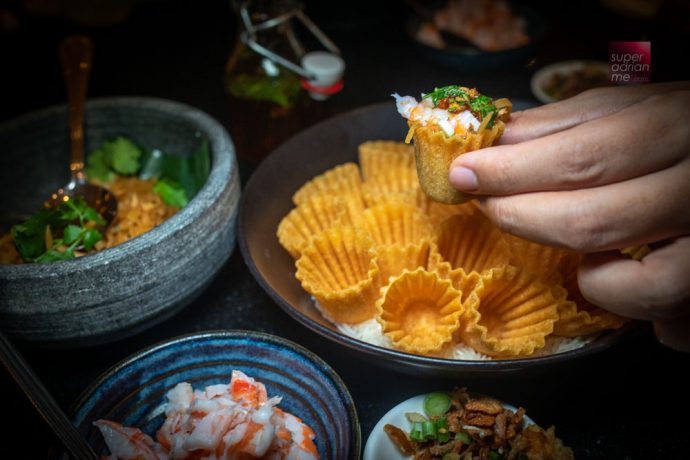 The Kueh Pie Tie starters are highly addictive. Stuff prawns and braised turnips, steamed baby shrimps, fried shallots and sesame seeds into a crispy shell and top with some parsley and savour this delightful local favourite.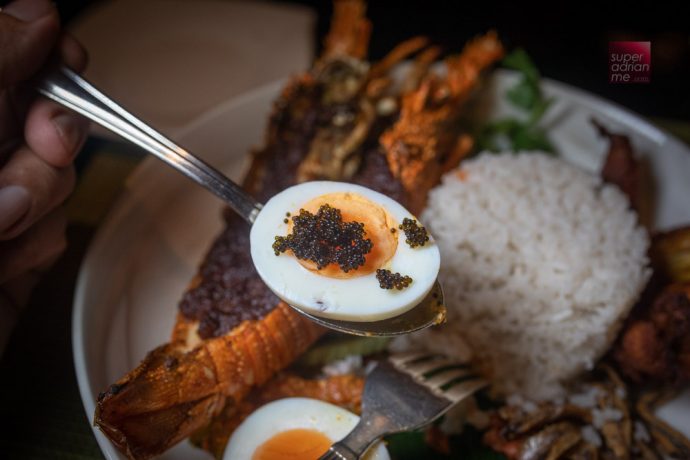 The serving of Lobster Nasi Lemak comes with a large whole lobster topped with onion chilli sambal, fried chicken wing, ikan bilis, peanuts, hard-boiled egg topped with tobiko and achar.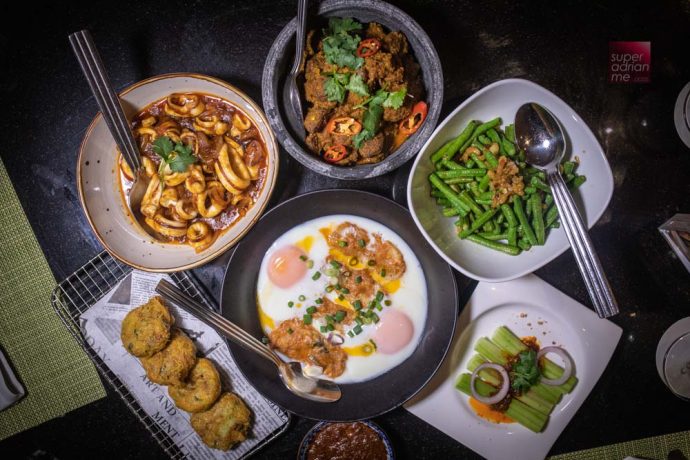 Not as if the Nasi Lemak is not filling enough, the unlimited sides are equally tantalising. There is a very tender Beef Rendang, Muar Otah Otah steamed with eggs sunny side up, Sotong Chili Sambal which is absolutely sedap, Bergedil, Green Beans with Dried Shrimp and White Garlic Sauce, Signature home-made Prawn Chilli and Kerabu Timun.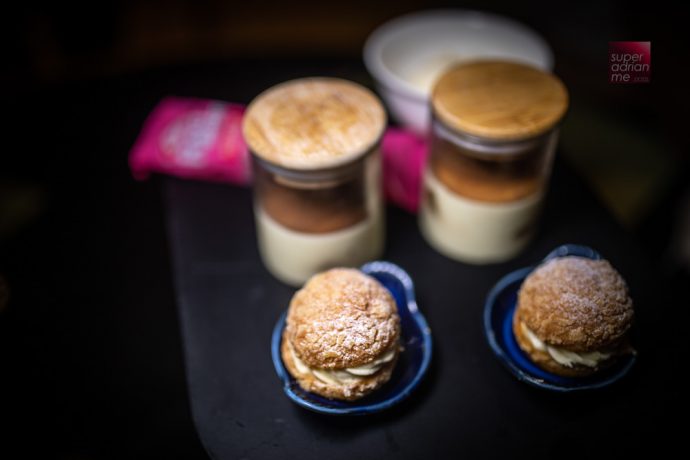 End off with Durian Puff, Pandan Milo Tiramisu and Ice Creams. That's if you still have space.
Available for dinner from 6 pm to 10 pm daily as well as for lunch from 12 pm to 2.30 pm on Saturday and Sunday. Be sure to make your reservation by calling 6432 7481/ 63 or email [email protected]
Domino's Regular Pizzas at Just S$10.90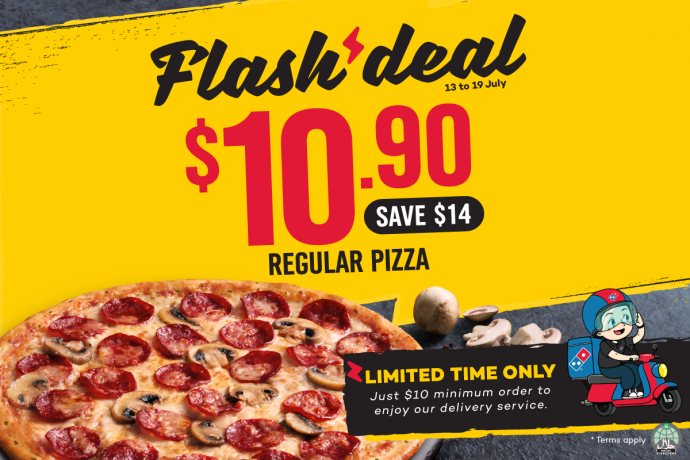 Domino's regular pizzas will be available for delivery at S$10.90 from 13 to 19 July 2020. This offer is available via Domino's Zero Contact delivery service. Minimum order for deliveries has also been lowered to S$10 from the usual S$15.
There are over 30 pizza flavours on the menu fo you to choose from. Visit Domino's to enjoy the offer.
Grammi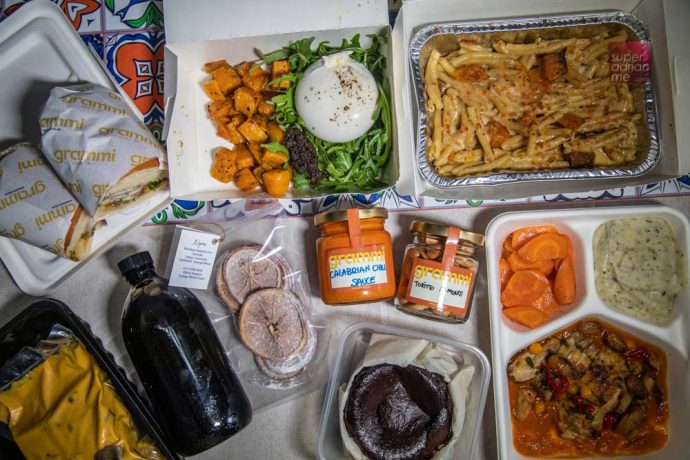 On 10 June 2020, Michelin Chef Beppe De Vito launched Grammi, a brand new online restaurant that delivers wholesome and accessible Italian-Mediterranean dining to doorsteps through a digital dining platform www.grammi.sg/.
It's going to be your one-stop-shop for grocery items, ready-to-eat meals and drinks. Grammi is available for islandwide delivery and self pick-ups from 11:30 am to 8 pm Tuesdays to Sundays. Enjoy free islandwide delivery for orders above S$150 otherwise, there is a delivery fee of S$9.50 per location.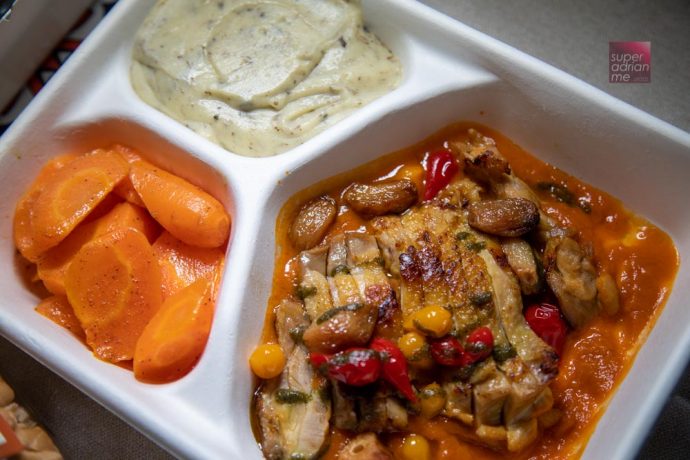 We tried a selection of the items and were surprised at how flavourful and easy to prepare the ready-to-eat and Grocery items were. The Burrata Salad with pumpkin, wild rucola, truffle pesto and Piemont hazelnuts (S$18+) is a must-order for fans of Burrata. The Chicken Cacciatore Bento (S$14.80+) is served with free-range chicken and peppers, roasted garlic, truffle mash and spiced butter carrots.
The Homemade Egg Tagliatelle (S$7.50+) for four servings is easy to prepare. Mix that with the Bolognese Pasta Sauce (S$11.50) from the Heat N Serve range, and add some of your own cherry tomatoes, and voila, you have a pasta dish that can serve up to 4 people. You will appreciate how al dente the tagliatelle is.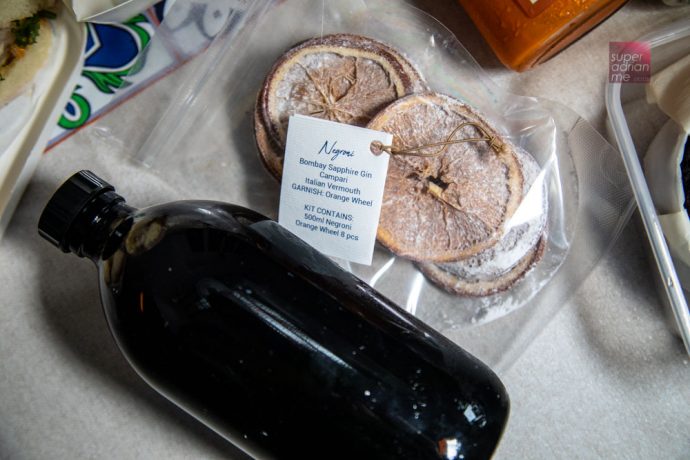 Select from a list of reinvented cocktail sets, artisanal gins, craft beers, fine and biodynamic wines as well as Italian sodas at www.grammi.sg/drinks. A 500 bottle of Negroni (S$95) comes with 8 orange wheels to garnish. Enjoy the Bombay Sapphire Gin, Campari, Italian Vermouth classic cocktail in the comforts of home.
Remember to key in "SUPERADRIANME15" when prompted for a promo code in the month of July and enjoy 15% off total except for bundles.
Jumbo New Dim Sum Bento Boxes and Bundles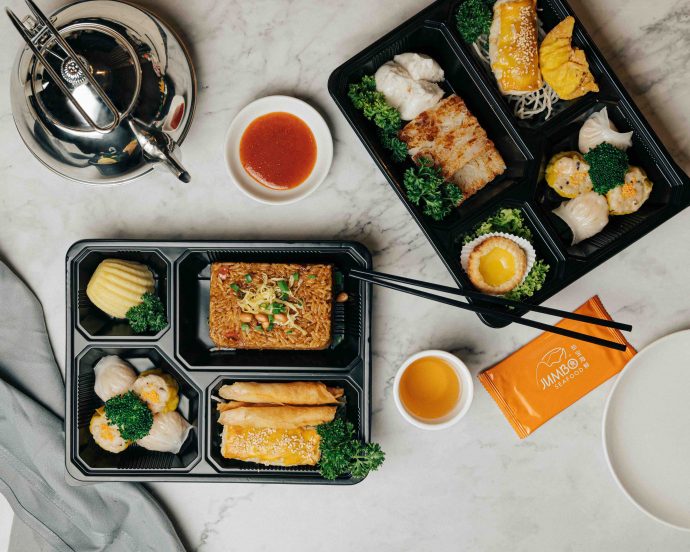 JUMBO Seafood has launched four new Dim Sum Bento Box for individuals and two Dim Sum Bundle sets for groups of four at its ION Orchard outlet since 6 July 2020.
Dim Sum Bento Boxes are priced at S$14.90 or S$15.90 nett while the Dim Sum Bundles are priced at S$42.90 nett. Takeaways and islandwide delivery are available for bento boxes and bundles. The bundles are also available for dine-in where service charge will be added to the bill.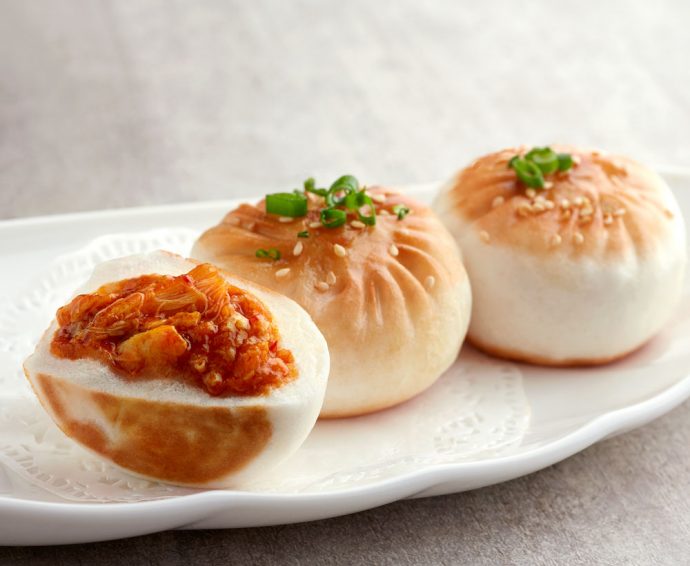 Baked JUMBO Chilli Crab Puffs, Pan Fried JUMBO Chilli Crab Buns, Siew Mai, Har Gao, Chef's Special Crispy BBQ Pork Buns, Deep Fried Prawn Dumplings, Crispy Fried Beancurd Skin Stuffed with Prawns and Yellow Chives, Cantonese Sponge Cake and Steamed Salted Egg Custard Buns are just some of the selections available.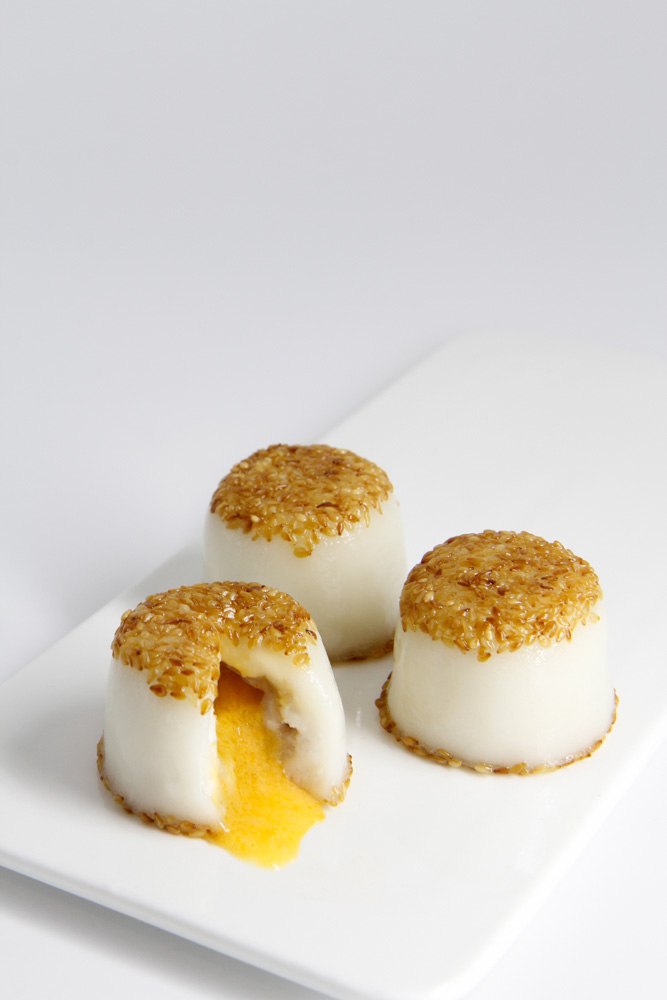 The Teochew-style Yam and Salted Egg Yolk Mochi is a new dessert that will be included in the dim sum bento boxes and bundles.
Delivery is available on Grabfood, Deliveroo and https://order.jumboseafood.com.sg (ION Orchard only). Dim Sum is served exclusively at JUMBO Seafood ION Orchard for lunch from 11.30 am to 2.30pm on weekdays and from 11.30 am to 5.30 pm on weekends and public holidays.
Laut Flavours of the Sea
Laut opened its doors 2 days before the Circuit Breaker was enforced. Now as Singapore is in Phase 2 of the Covid-19 pandemic, its doors are now opened to dinners at a reduced capacity to ensure safe social distancing. Two good friends and school mates who have lived in the East Coast, Frank Shen and Leon Tan are behind the cosy space at 17 Stanley Street.
Inspired by the Sea and the region, Laut's culinary experience embraces Southeast Asian culture and heritage. Enjoy casual dining small plates such as Oyster Eggs, a dish of poached local oysters from Ah Hua Kelong and steamed egg custard; Burnt Eggplant Dip with curry-spiced papadums; battered soft shell crab with Borneo peppers, honey glaze, fish flakes and chilli crab dip or the Local Fish and Shrimp Otah with nonya achar sandwiched by toasted white bread & Asian slaw. Why order chicken drumlets when you can have local frog legs cooked with curry leaves and cereal crumbs? Small plates start from S$11.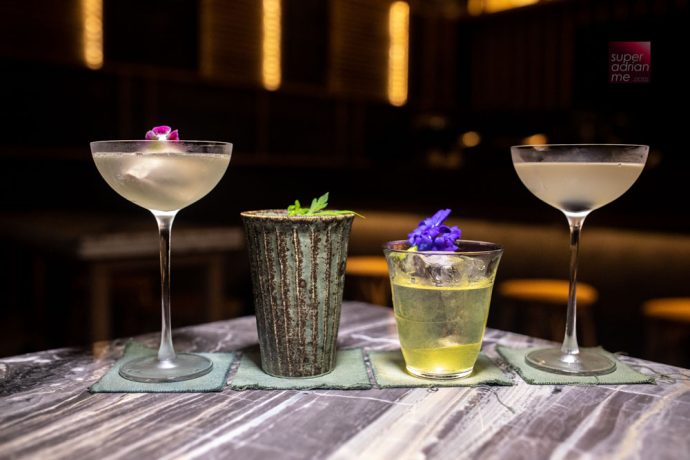 Cocktails here are the main focus at Laut. And the food programme complements the drinks. 9 bespoke cocktails are created by Asian ingredients and spirits from Compendium Singapore, a local multi-disciplinary distillery and meadery, with an emphasis on local flavours. Nothing goes to waste in making the cocktails. Ingredients such as bananas are used in the desserts but their skin and fibre or off cuts are used for the cocktails.
The cocktails here are well balanced and shy away from overly sweet ones synonymous with cocktails. There is a good mix of high and lower ABV cocktails to choose from.
The Banana cocktail sounds like a strange and sweet one but we were pleasantly surprise. The concoction of aged Malaysian molasses, banana, candlenut and coconut palm sugar go perfectly together.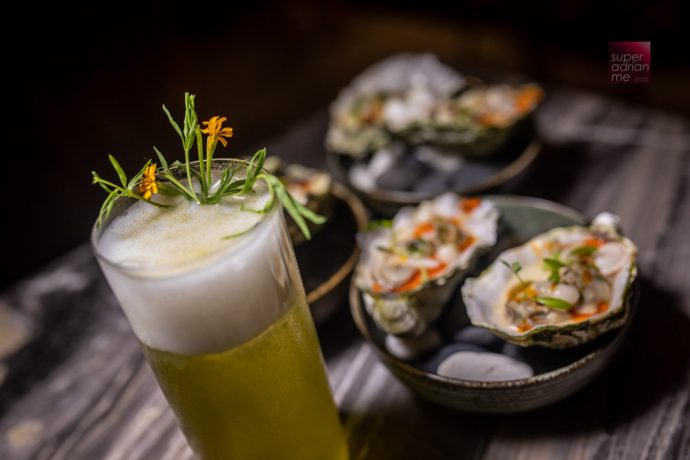 We love it when F&B here in Singapore source their ingredients locally. At Laut, the seafood is hand-picked from Ah Hua Kelong while other produce, ingredients and spices are brought in fresh from nearby wet markets and a local spice maker.
There are three hearty mains to share on the menu. The Squid Gado (S$25), Prawn Raja (S$29) and Laut Curry (S$33). I really liked the Prawn Raja, the Asian of risotto with ingredients used to also make Thunder Tea rice. Fresh King Prawns is added to simmered rice cooked with Century Eggs, Petai and Asian herbs.
Leckerbaer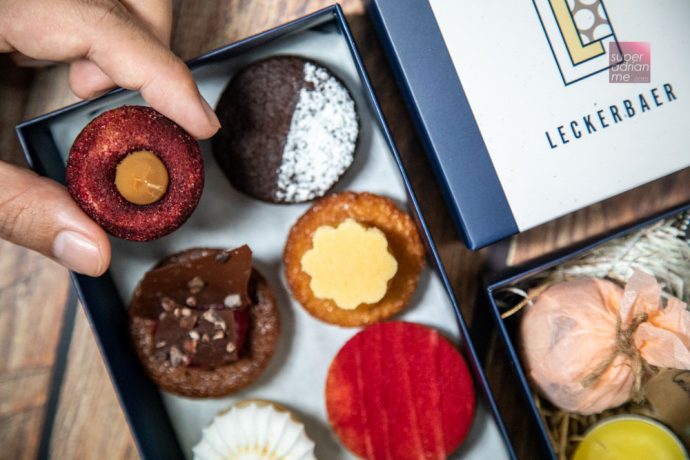 Leckerbaer opens its first overseas outlet at Isetan Scotts. The Copenhagen maker of småkager (smaw-kay-er), traditional Danish butter cookies, has opened a 36-seater patisserie here.
Danish butter and premium ingredients are used to make the delightful pastries. A menu of eight småkager will feature rotating core flavours and seasonal offerings. Each are priced at S$2.80. Star staples include Raspberry – two buttery cookies sandwich a hefty dollop of raspberry jam; Caramel – a tart blueberry meringue; and Vanilla that is accentuated by calamansi.
Tarts, cakes and cookies such as the Signature Lemon and Sea Buckthorn Tart (S$7), Blondie (S$7) or Summer Sundae (S$8) are also available.
Enjoy these desserts with a glass of housemade lemonade (S$6.50) with tea blends such as Lemon & Verbana or Hibiscus Blackberry from artisan tea blender Art of Tea.
Preorder is available now for takeaway or delivery from 23 July 2020 at leckerbaer.sg. Delivery will also be available via Deliveroo, Foodpanda, Chope and Grabfood from 23 July 2020.
Afternoon Tea at L'espresso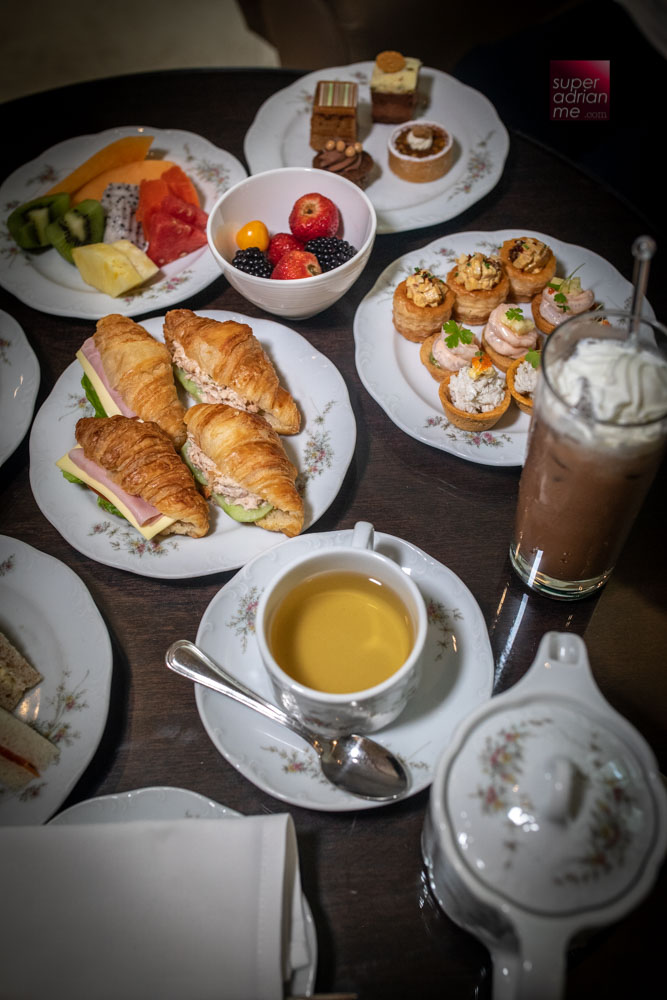 Goodwood Park Hotel celebrates 120 years of rich history with quintessential English afternoon tea at L'Espresso till 10 August 2020. Afternoon tea with 2 servings of coffee or tea is available from Mondays to Thursdays at S$45++ per adult and S$27 per child age 6 to 11 years old. From Fridays to Sundays, eve of and on Public Holidays, adults pay S$48++ and children S$28.80. You have the option to add a glass of Taittinger Brut Reserve with your afternoon tea by adding S$23++ per adult or S$24++ per adult.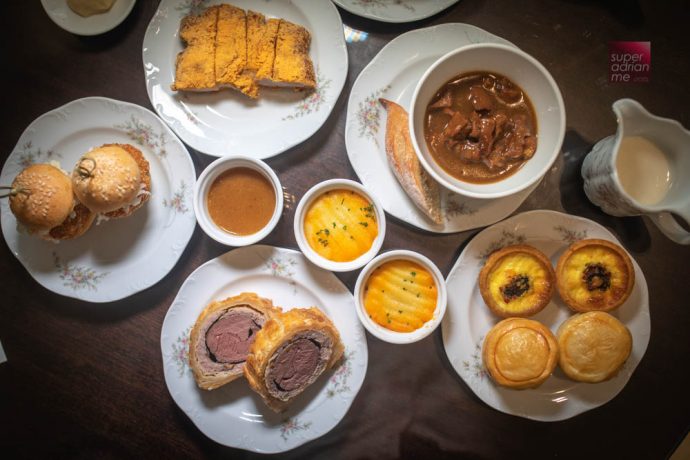 Enjoy a selection of finger sandwiches, open-faced sandwiches, croissants, scones, cheese, hot savouries, the baked beef wellington with red wine sauce and assorted french pastries and sliced fresh fruits.
The Garlic & Herb Cheese was excellent. You have a choice of two beverages. The buffet spread may be gone, but you can always order unlimited quantities of items that you like and they will be served to you.
The Legacy Blend 120 is a customised commemorative Black Tea blend with citrusy Bergamot, that merge to form a classic medium-bodied base, complemented with a sweet fragrance from Almonds and Blue Cornflower, the national flower of Germany. The Legacy Blend 120 will be available at L'Espresso, Coffee Lounge and Gordon Grill at S$10.50++ per pot.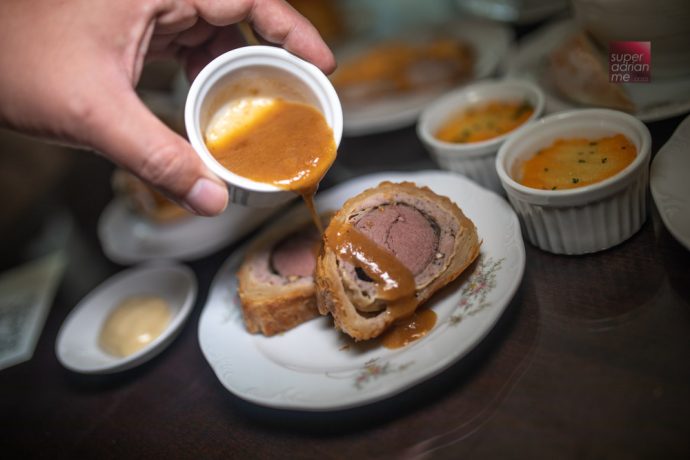 The Baked Beef Wellington with Red Wine Sauce is our favourite dish from the tea menu. The Traditional Irish Beef and Guinness Stew with freshly baked bread roll is excellent with tender slices of flavourful beef.
Free Fries With Purchase at Monga Fried Chicken Outlet from 10 to 13 July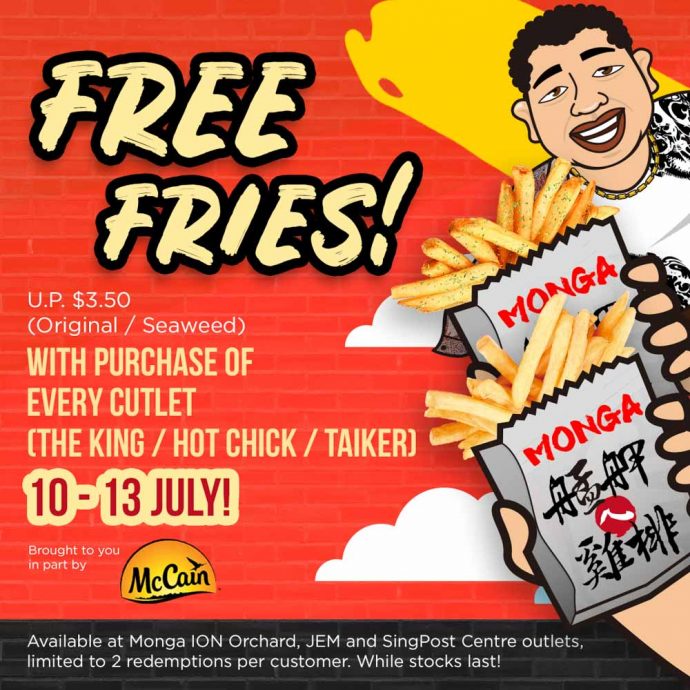 From 10 to 13 July 2020, Monga is giving out free original or seaweed fries with the purchase of The King, Hot Chick or Taiker Chicken cutlet at its outlets in ION Orchard, JEM and SingPost Centre.
Old Seng Choong Salted Egg Yolk Chiffon Cake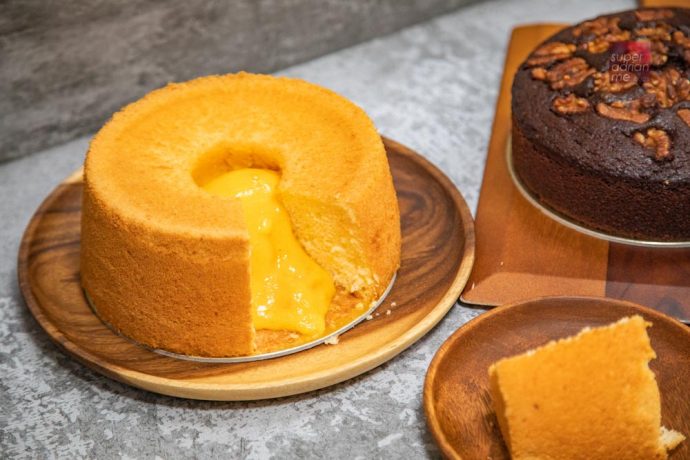 Can't get enough of salted egg yolk? Old Seng Choong has launched a new Salted Egg Lava Chiffon Cake priced at S$23.80 for an approximate 450g, in collaboration with famed local chiffon cake extraordinaire Susanne Ng. Luscious salted egg yolk cream is held together in the centre by the pillow-soft salted egg yolk chiffon cake. Heat the cake up for 15 to 30 seconds in the microwave and the cream becomes molten lava.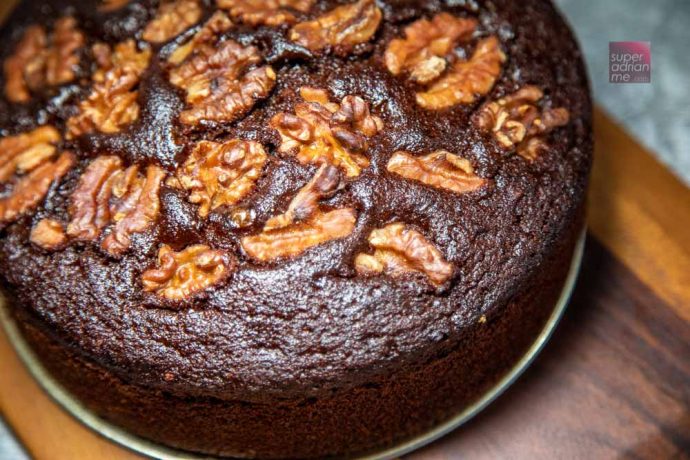 Another new cake launched is the Black Sugar Cake with Walnuts (S$23.80 for approximately 680g). The premium black sugar offers a tender bite complimenting the buttery taste and crunch of roasted American walnuts.
Tung Lok Home Fiesta
I recently discovered ready-to-eat dishes from Tung Lok's Home Fiesta home delivery service. The online menu features dishes such as Prawn Paste Chicken, a selection of dim sum dishes such as Prawn Beancurd Skin Roll, Barbecued Pork Bun, Custard Egg Yolk Bun, Prawn & Pork Siew Mai, or Glutinous Chicken Rice, gyozas and dumplings, Beef Rendang, Curry Chicken with Potato, Herbal Chicken, Braised Duck, Braised Pork with Preserved Vegetable, Mala Duck Wing and more.
Western dishes such as Beef Stroganoff, Country Style Chicken Stew Charcoal-Grilled Babyback Ribs or Irish Duck Confit are also available.
The are all very reasonably priced and are great for dining in for a family of 3 or more.
The Braised Beef Shank and Tendon with Radish, preserved bean curd, and yellow bean sauce was excellent. So tender and flavourful, and a pack serves 4 people at S$19.80. Preparation was easy. Open up the outer foil packaging and put the unopened clear bag in a pot of boiling water for 20 minutes. You don't even need to defrost. Add so coriander and serve piping hot.
Craving for Barbecued Pork Bun. A pack of 24 pieces is priced at S$18.50 can serve 8 people. All you need is 15 minutes to steam the frozen buns on a steaming tray on medium heat and it is ready to be consumed.
Wildfire Chicken and Burgers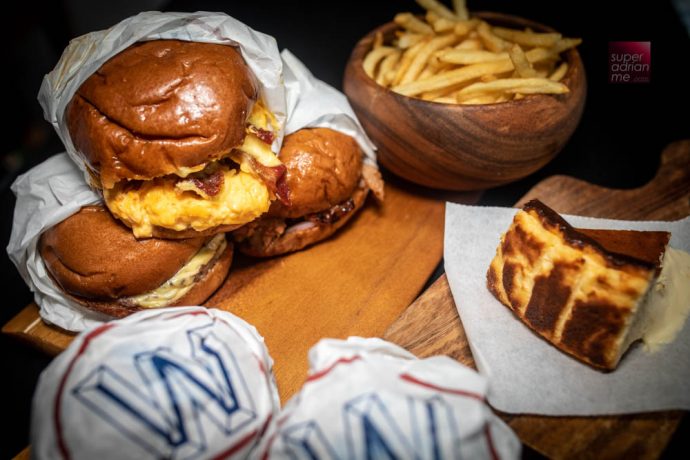 Wildfire Chicken and Burgers has made a comeback after a hiatus in mid-2019. Previously located at Global Kitchens in Singapore Science Park, Wildfire is now in Bencoolen Street.
Only the finest ingredients are used in their juicy burgers such as premium Black Angus Beef from Creekstone Farms, American Wagyu beef from Snake River Farms, and chickens from Toh Thye San Farm in Singapore.
The burger patties here are charred in the double ventilated Japanese Binchotan charcoal-fired INKA grill at over 750 degrees celsius to create the signature smoky flavours. Burgers are priced between S$9 and S$13.
During the hiatus, the team redeveloped and re-engineered its menu before reopening on 1 June 2020. A new delicious Burnt Cheesecake has also been introduced. A slice of the caramelised cream cheesecake is priced at S$6. If that's too small for you, go for the 8-inch whole burnt cheesecake for S$48.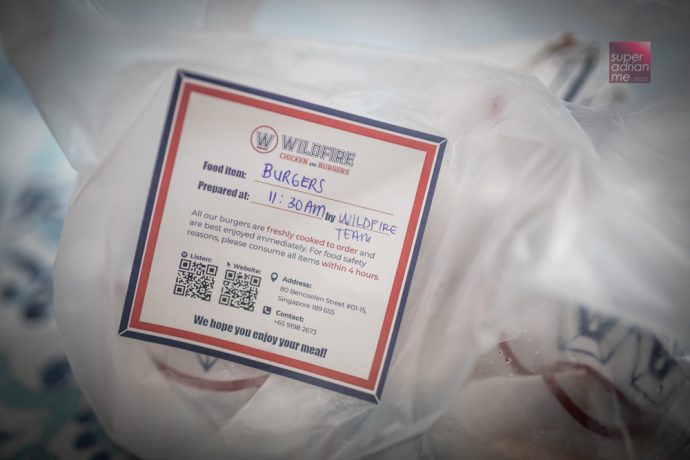 Whilst dine-in has resumed since 19 June 2020, you can also order online for islandwide delivery and takeaway. There is a fee of S$10 for islandwide delivery with a minimum spend.
We love the burgers especially the brioche in place of buns and look forward to visiting the outlet soon to try more burgers and the signature fried chicken. Thank you Shaun and Joanne for sending some over to try. We are glad you did.