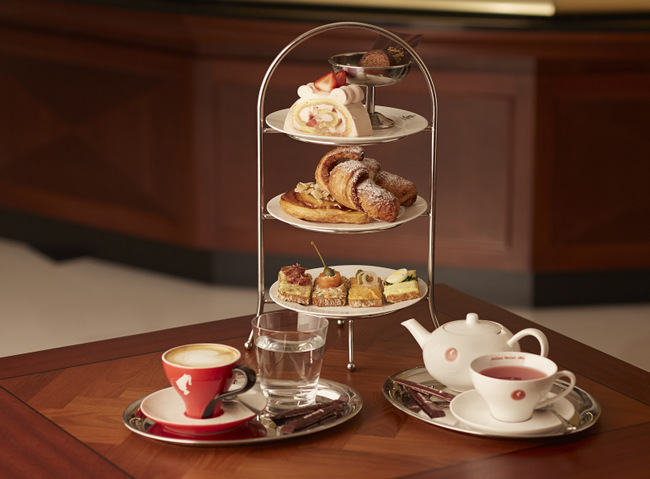 Ever wanted to dine like royalty? Then, transport yourself to 19th century Habsburg Empire at Kaiserhaus, Capitol Piazza (FB), where Executive Pastry Chef Patrick Schilling presents a special selection of traditional Austrian delicacies at just S$28++ for two to share.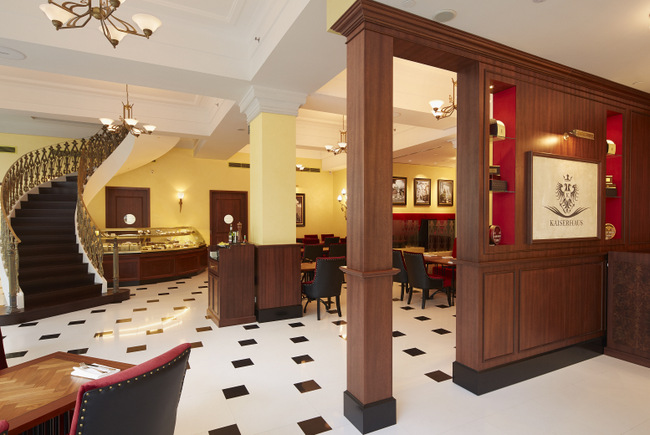 Capitol may have established itself as a indoor-yet-al fresco feel, but Kaiserhaus brings a distinctively regal experience fitting of the Capitol Theatre. Walking in, one would be welcomed by the grandeur decorum reminiscent of a palace. From the winding stairs, leather armchairs to chandeliers, anyone would feel like royalty dining here. But, of course, it is more than just appearance – the food, or should I say, desserts speak for themselves.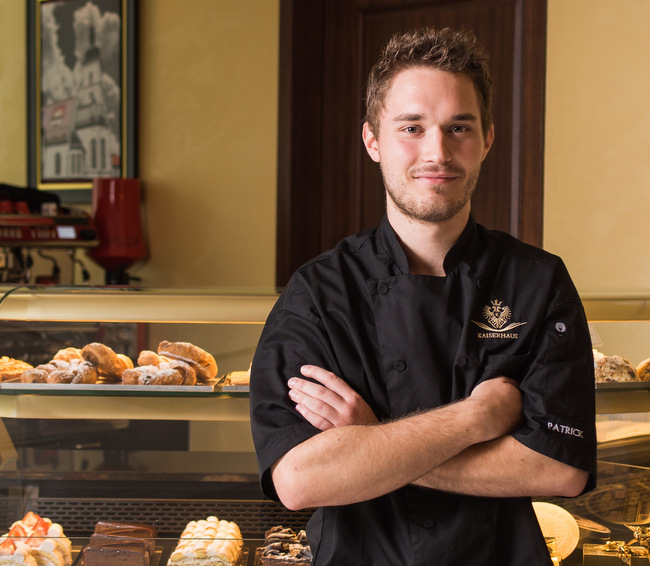 But just how to get Singaporeans well acquainted with beauty of Austrian cuisine? Seems like Chef Patrick knows just where to start; a three-tiered platter of traditional cakes, pastries and savory sandwiches.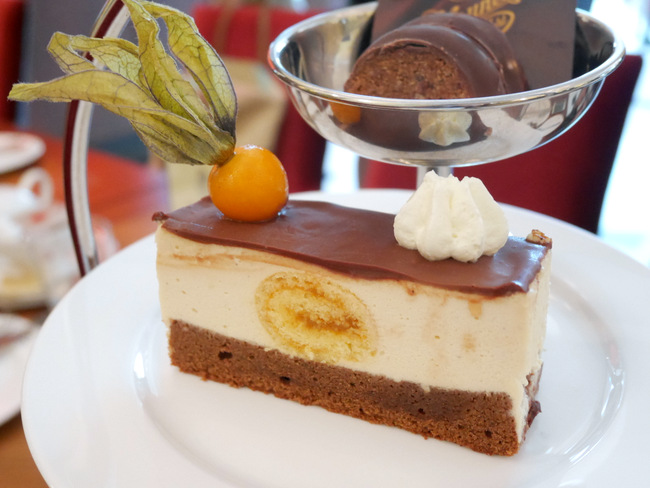 The high-tea starts off with a visit to their elegant pastry counter, where you get to choose a slice of Chef Patrick's exquisite creations. Chocolate lovers would die for the Empreror's Cake, a chocolate cream cake that is an overload of our favourite treat in the best way possible. Those looking for a lighter choice can go for my personal favourite, the Sissi's Cake (S$12.50/slice). It is a Whisky-infused creme atop a cacao sponge base, with a surprise apricot roll in the centre . It may just be the alcoholic in me talking, but I really am proud of my choice. If anything, I would have downed that with an Apple Strudel Cocktail. Yes, you read that right. An apple strudel cocktail.
Chef Patrick will be switching things up now and then, introducing more Austrian delights along the way. Popular choices such as the Raspberry Truffle Cake and Malakofftorte will stay constant, but he would switch some out to bring in other flavours including Banana and Chocolate. (A tip off from the staff told me if it was absolutely divine.)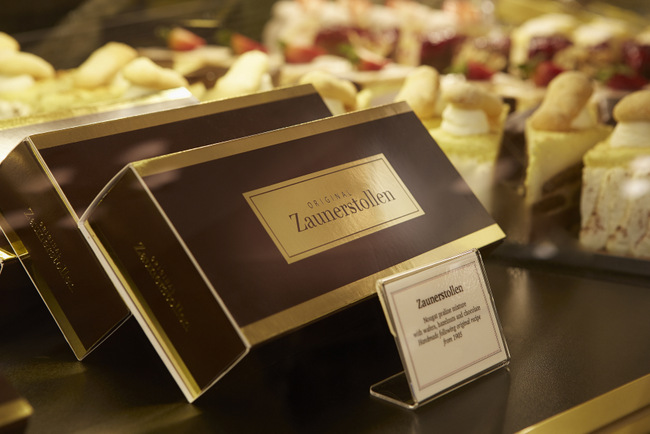 The tier continues with two slices of their Zaunerstollen, made from an original recipe dating back to 1905. Complicated names aside, this is a nougat praline packed with a mixture of wafers, hazelnuts and chocolate, drenched in milk chocolate. Also. don't let its chunky appearance deceive you. It crumbles into a fine, sandy mixture of nuts and wafer bits – if you love Nutella (who doesn't?), you are going to enjoy this.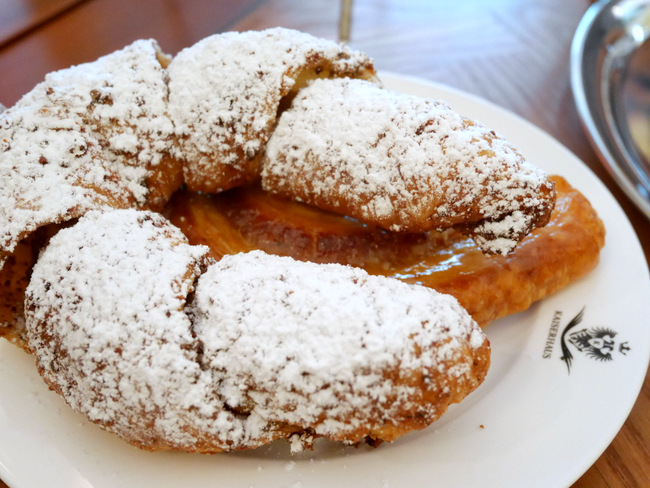 You cannot mention Eastern Europe without its sweet, flaky pastries – usually drenched in syrup or powdered sugar. They have a sweet-tooth, and I am not complaining. Chef Patrick introduces the Kipferl, a crescent shaped puff pastry with marzipan crumbles, and the Nut Swirl, a rolled puffed pastry filled with nuts, sweet crumbs and glazed with fondant chocolate.
This all comes with a selection of four organic rye bread sandwiches and a choice of coffee or tea. Those who enjoy a good cuppa joe will be happy to know that Kaiserhaus carries Julius Meinl's 100th Anniversary Jubilee Blend. Really, what other way to enjoy these traditional treats other than with the man who was considered the best coffee roaster in the Austrian Empire since 1877?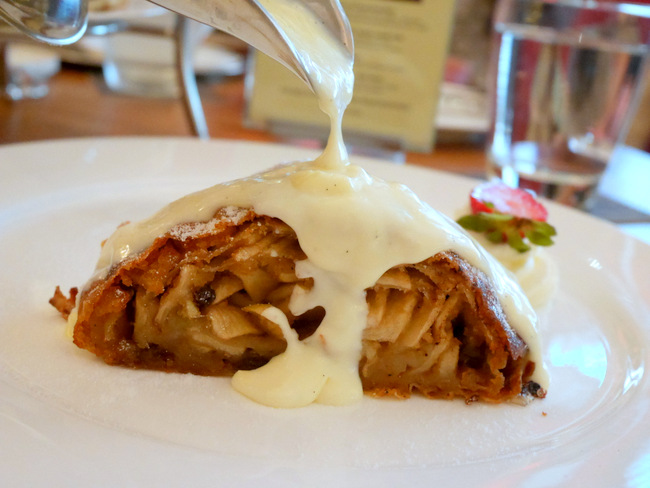 Ultimately, I adore Kaiserhaus for embracing the the high-tea experience. Tucked away in the corner, away from the hustle and bustle of Singapore, I truly felt transported into 19th Century Austria. When it comes to afternoon tea, we ladies know where it is at. Ambiance is just as important as the desserts, and Kaiserhaus has both done to the tee. And, at such an affordable price too, it is quite a steal.
Kaiserhaus is located at Capitol Singapore, 17 Stamford Road, #02-06 and #03-06, Singapore 178907. They are opened on Sunday to Thursday from 1030am to 1200AM and Friday to Saturday at 10.30am to 1.00am. Click here or call +65 6377 0013 for reservations.