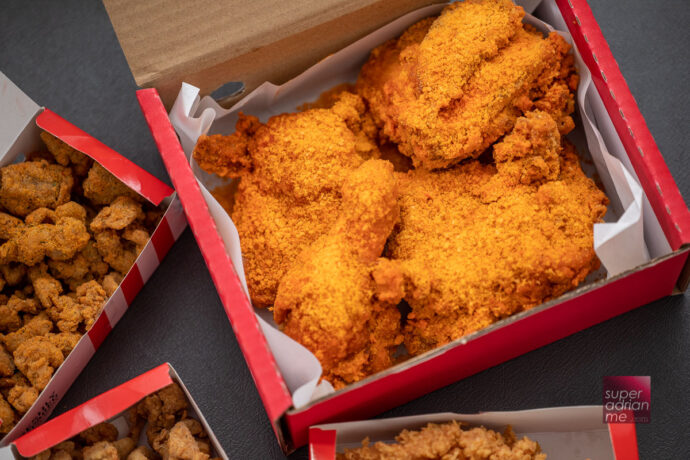 Get your hands on the KFC Golden Cheesy Crunch from 5 January 2022 for a limited time to welcome the year of the tiger. This is a first of its kind ever created. Cheese lovers will enjoy this. Each piece of crispy chicken is coated in a winning blend of cheese seasoning and topped with cheese crumbs giving the fried chicken its bright and golden appearance.
You can enjoy the new KFC Golden Cheesy Crunch at S$3.65 each or as a meal starting at S$8.95. Available at all KFC restaurants except Zoo.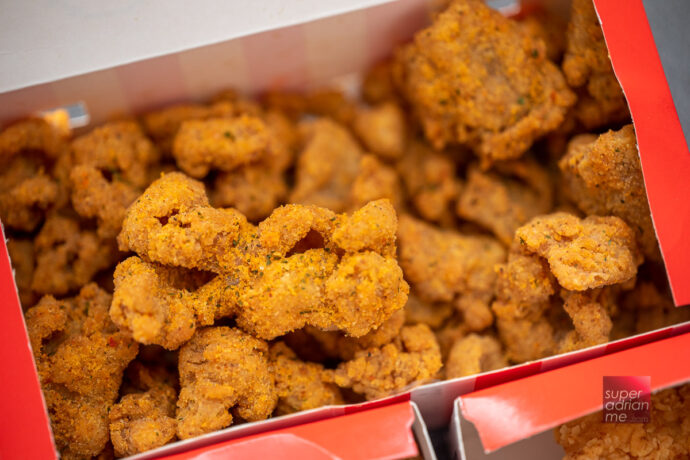 That's not all. The new KFC Goldspice Chicken Skin is going to be available at S$3.70 for a limited time from 5 January 2022 while stocks last. Be warned, these are very addictive. Freshly hand-breaded and fried to crispy perfection chicken skin is tossed and coated in a signature blend of salted egg, curry leaves and sweet basil. Or if you were a fan of the original flavour, you can also get the Original Recipe Chicken Skin for the same price.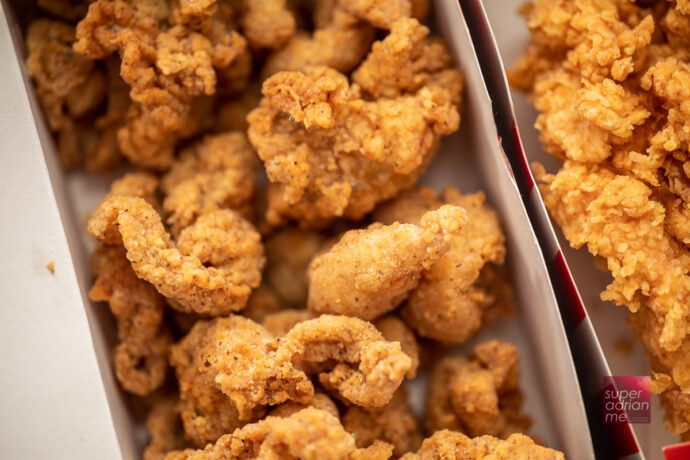 The KFC Chicken Skin is available at all restaurants except Punggol Oasis. They are also available for Dine-In, Takeaway and KFC Delivery.
KFC Singapore will be launching KFC Gold Rush with up to S$388,000 worth of gold and prizes to be won. There are daily food & E-Vouchers, daily draw for 5g gold bars worth a total of S$460 each and a grand draw of a 100g gold bar worth S$9,200. Spend S$15 and more in a single receipt to enter the lucky draw. All entries from 5 January to 3 February 2022 wills tand to win daily draw of a 5g limited edition gold bar worth S$460, and stand to win the grand draw of 100g limited edition KFC gold bar worth S$9,200.