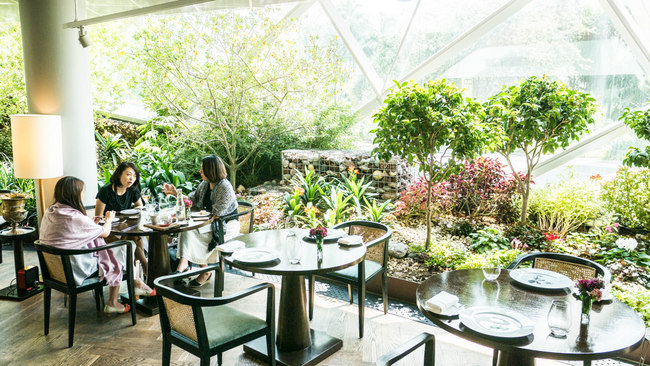 You may not have heard of Kühlbarra, but the sweet, succulent flesh of their barramundi should be no stranger to you. A fishery, located off the Southern Coast of Singapore, has been harvesting and packing their premium cuts from the ocean to restaurants all around town. Unlisted Collection (Burnt Ends, Audace) took a step further. From now till 31 August 2017, four restaurants – Pollen, Cheek by Jowl, Salted & Hung and The Market Grill – will be presenting Kühlbarra's premium barramundi in four different cooking styles.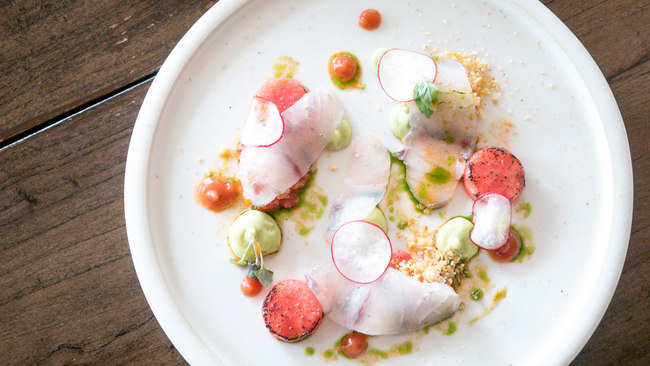 Chef Steve Allen of Pollen presents his barramundi, cured and served with a refreshing assortment of watermelons, radish and avocado puree. It will be available as an appetiser on their set lunch menu (3/5 courses at S$55++/S$85++), at their beautiful location amidst the floral wonderland that is Gardens by the Bay. The Market Grill's grilled version comes with a hearty tomato chickpea compote (S$36), and Chef Drew Nocente of Salted & Hung presents a robust dish filled with clams, prawns and kelp (S$36).
Last but not least, those who dine at Cheek by Jowl can expect a interesting rendition with charred lettuce, prawn floss and onion (S$34). Or, whatever inspiration strikes Chef Rishi Naleendra.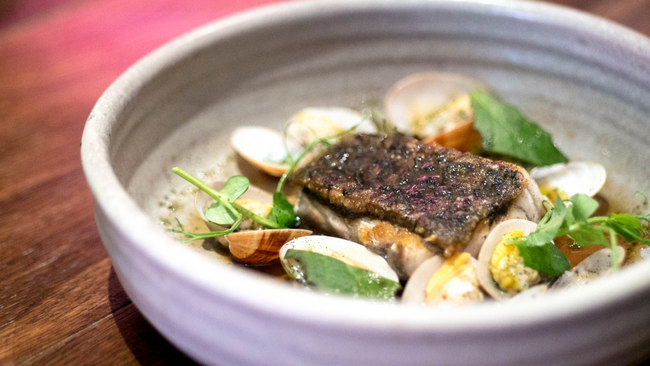 Kühlbarra also delivers said barramundi, salmon and chowder straight to your doorsteps. Prices range from S$9.50 for 200g of salmon to S$150 for a mega feast of both barramundi and salmon portions.
For more information, check out their website.