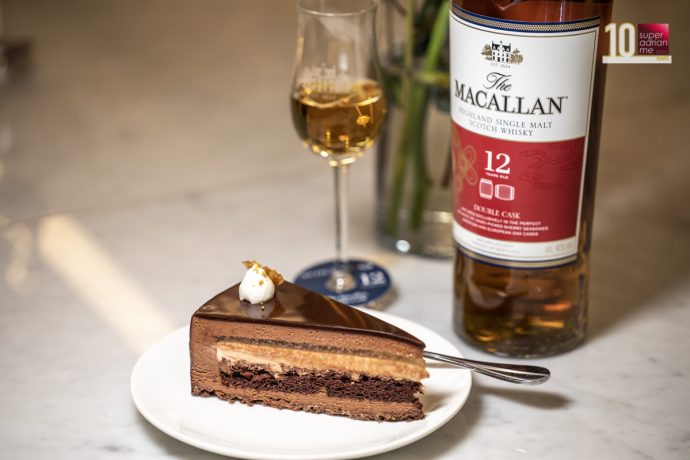 Lady M launches a new Whisky Dark Chocolate Mousse infused with The Macallan Double Cask 12 Years Old. This is for a limited time from 7 January through February 2021,
Singapore is the second stop after Hong Kong earlier in September last year. After this it will be making its way to the United States. This seasonal treat is available for dine-in and retail across all five Singapore Lady M boutiques. It can be pre-ordered online with islandwide delivery.
The cake retails at the boutique at S$18 by the slice and S$180 as a 9-inch whole cake. Order online at a special rate of S$170 nett for a 9-inch whole cake.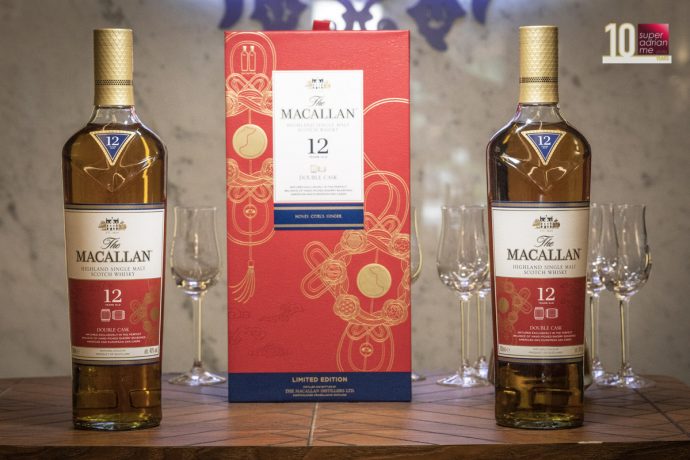 This partnership between Lady M and the Speyside distillery comes together naturally. Both are icons revered for their crafts and are often regarded as hallmarks of luxury indulgence in the respective fields.
The Macallan Double Cask 12 Years Old was singled out for its distinctive and warm character. Its delicate and indulgent flavour of American oak has lent itself well to a decadent, layered chocolate cake. The whisky has notes of honey, citrus and ginger. Creamy butterscotch and hints of candied citrus and vanilla linger on the nose.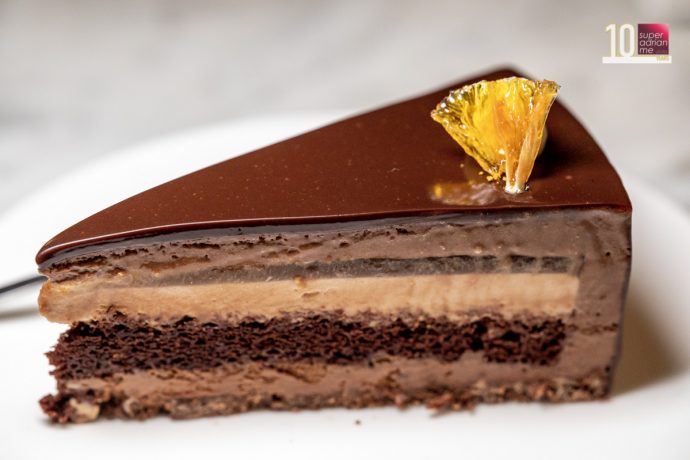 The cake is constructed with two layers of dark chocolate and milk chocolate whisky mousse. They are separated by a layer of whisky jelly with orange zest, set over a moist chocolate sponge base and crunchy dark chocolate feuilletine.
In 2019, Lady M launched a Champagne Mille Crepe. It was layered with strawberry accented pastry cream and a crown of champagne gelee for the holiday season. This is its first time collaborating solely with another alcohol brand for a new creation.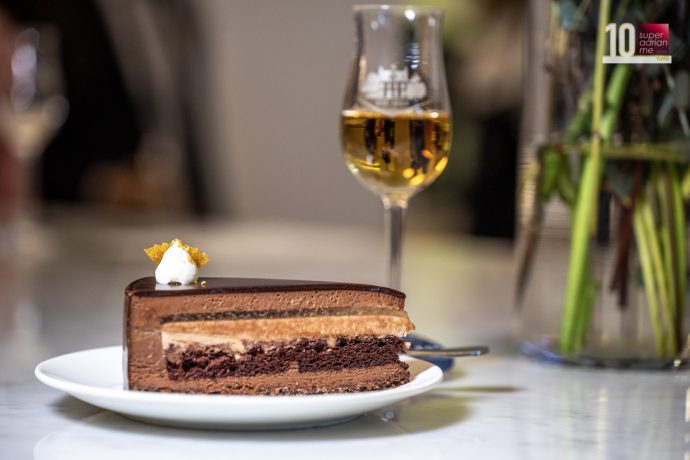 Lady M Boutiques are located at Jewel Changi Airport, Orchard Central, South Beach Avenue, Scotts Square and Westgate.