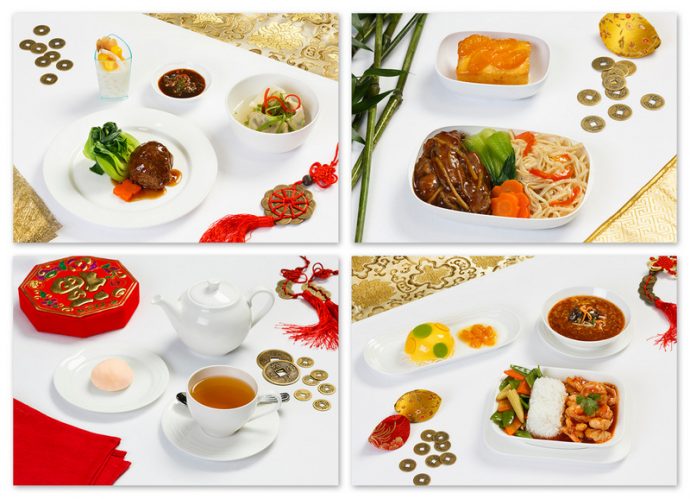 Travelling between Singapore and Dubai from between 15 and 17 February 2018? Enjoy Emirates' exclusive Lunar New Year seasonal menu when flying with the Dubai-based full-service airline.
First and Business Class guests also get to enjoy lychee and raspberry mousse served with vanilla lychee compote, shaped as a Chinese firecracker. Business Class guests also get an added treat of coconut and mandarin mousse, served with mandarin compote. First Class guests can also enjoy a white peach mochi as a post-meal accompaniment while enjoying a cup of tea or coffee.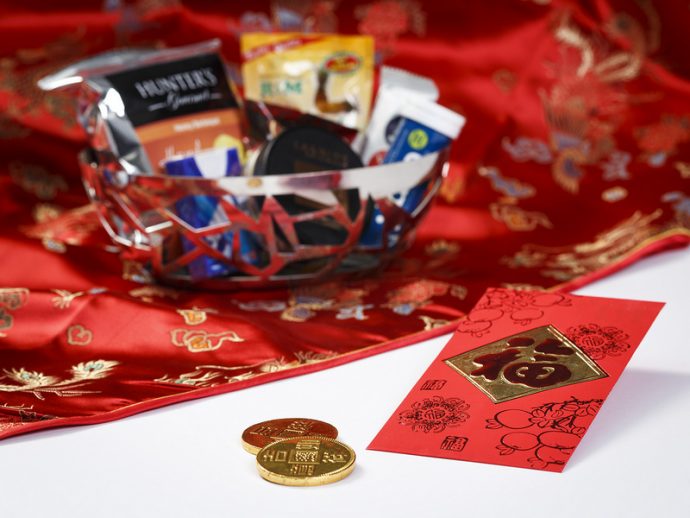 If you are flying back to Singapore via Dubai in First and Business Class during the festive season, you will be given a red packet with two chocolate coins, symbolising the auspicious value of 'lucky money'. Say after me. Huat ah!
At the seven Emirates lounges in Dubai International Airport, premium guests can enjoy Chinese dishes from 15 to 18 February. Enjoy a meal close to home including dishes such as vegetable and dried shrimp dumplings served alongside Si Xi meatballs with Bok Choy in red meat sauce and sago pudding.
The Emirates Lounge in Changi Airport will also offer a selection of prosperity greens – stir-fried vegetables garnished with wolfberries and Chinese red dates which symbolise riches and good health from 15 to 18 February 2018.
Economy Class guests are not forgotten. They also get to enjoy a mandarin cake topped with orange compote.