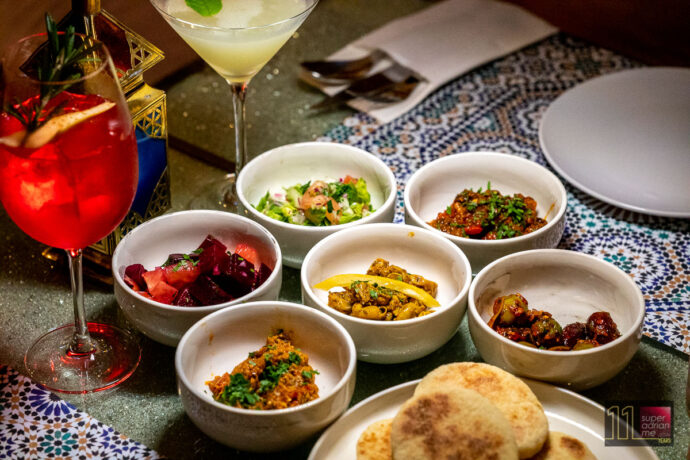 SO/ Singapore has collaborated with Walima to present 'Marrakech at SO/'. Enjoy the flavours of a Moroccan "diffa" feast with dishes from Walima's Safia Aboutikab and SO/ Singapore Executive Culinary Designer Hong Ding Zhao.
Marrakech at SO/ will be available daily at Xperience Restaurant from 16 to 30 September 2021 at S$58++ for lunch and S$78++ for dinner.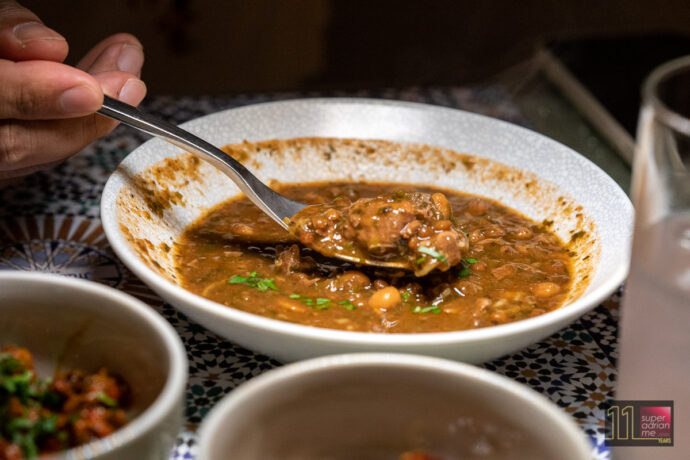 Start with the Moroccan Salad. Taktouta, zaalouk, foul mcharmel, green salad, barba mcharmela, and Moroccan marinated olives are served separately and are eaten with Khobz (Moroccan bread).
The Harira is available for dinner only. It is a very appetising meat soup that is cooked with chickpea, lentils and fresh herbs.
Unveil the tajine during the meal and enjoy meats and vegetables that are slow-braised with exotic spices and enjoyed with caramelised onions and raisins. The quintessential pyramid of couscous is slowly braised till perfection atop a meat and vegetable stew. It is a hearty main that will leave you filled and satisfied. There are five different types of Tajine. The Allahm Bel Barquo features marinated lamb shank with prunes, apricots and nuts. Couscous Tajine serves two or more. There's slow cooked beef cheek with seven types of vegetables and couscous. Aldajaj Mqali is a dish of marinated chicken thigh with preserved lemon and olives while Alhut Mcharmel features marinated seabass fish with vegetables. And Tajine Alkhudar is a vegetable option.
The Pastries and Tea Set can be ordered for an additional S$20 per set. It features Gazelle Horn: Kaab Ghzal, Walnut Cookie: Ghoribat Al Jawz and Pistachio Cookie: Halwat Al Fustuq and is served with a very aromatic and sweet mint tea.
Four cocktails priced at S$18 or S$22 have been created for the occasion. Take me to Casablanca is an aperol spritz with grapefruit, Singha soda and Anise. The Bright Side is a tipple made with Gordon's Gin, freshly squeezed lemon juice, simple syrup and Moroccan Mint tea. Marrakech and The Square are priced at S$22.
Marrakech at SO/ is located in SO/Singapore at 35 Robinson Rd, Singapore 068876. Lunch seatings are at 11.30 am or 1.15 pm. And dinner seatings are available at 6 pm or 8 pm. Make your reservations here.