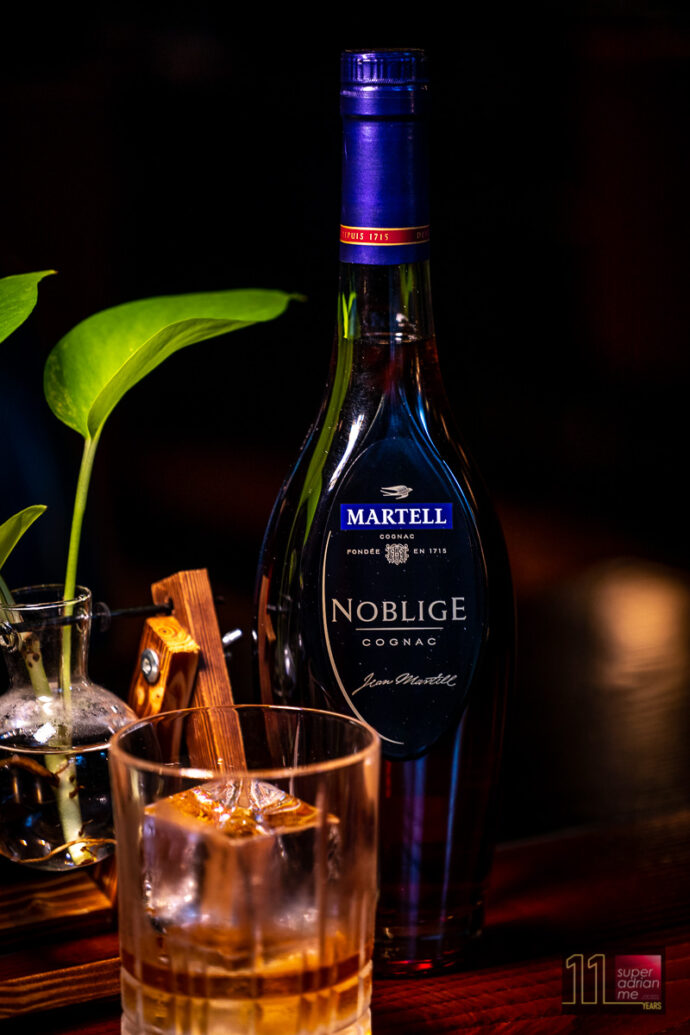 Maison Martell has launched the Martell Noblige across Singapore on 4 October 2021. The exceptional VSOP is a statement-making cognac that is the heart of Martell's global Be The Standout Swift campaign.
The Noblige has aromas of pear and prune, hints of vanilla pod, caramelised grape and a woody character with notes of myrrh, cedar and fine-grained oak. And when you take a sip of the smooth cognac, enjoy the taste of caramel, molasses, dried fruit and bitter chocolate on the palate. And the lasting finish is balanced and enjoyable. Enjoy Noblige neat, on ice or in cocktails.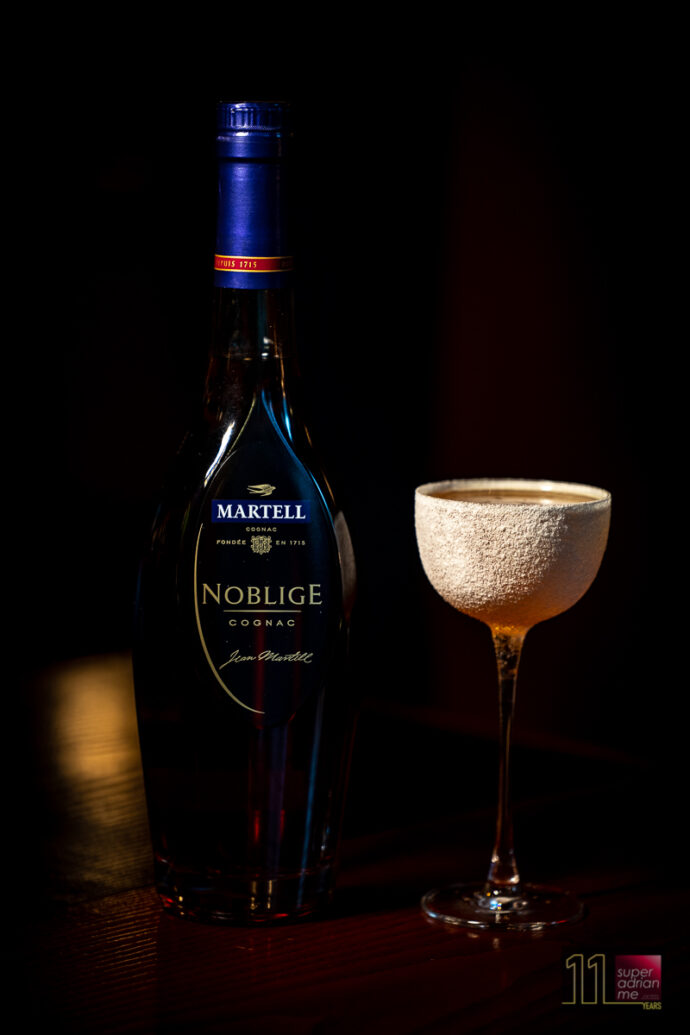 Take the Martell Noblige: The Swift Flights of Fancy Tour across over 10 bars in Singapore. And the first 100 to visit these bars will also enjoy a free glass of Martell Noblige when they order a Martell Noblige cocktail.
In November, visit any of the eight participating bars. They include Origin Bar, The Old Man SG, No Sleep Club, Nemesis, Taboo, Capital Kitchen, BRDL Restaurant & Bar & The Secret Mermaid. And in December, head over to Astor Bar, Madame Fan, Studio 1939 and Capital Kitchen to enjoy cocktails created with Martell Noblige.
We visited three bars earlier this month to try out some of these cocktails.
No Sleep Club's Martell & Green Tea is a fun take on a local classic. Cognac is fat washed with a matcha caramel, clarified and finished with pear skins and nori. Singapore Cocktail Festival Pass Holders can enjoy the Martell & Green Tea at S$18++ instead of S$25++.
At The Old Man SG, we had the #1715. There is a perfect ratio of cognac, sakura and bubbles in this refreshing highball (S$26++).
The Neo Crusta (S$25++) at Origin Bar is an excellent cocktail, a twist on a classic drink from New Orleans. Slowly savour the concoction of Martell Noblige, pandan infused orange curaçao, maraschino liqueur, verjuice and coconut powder in a sexy coupe glass.
Win Prizes
Visit any of the participating bars to enjoy Martell Noblige cocktails and stand a chance to win Apple or Razer gadgets. Earn 1 Swift Stamp with every cocktail ordered. Each stamp gives you a single entry to win prizes. You can earn up to five stamps at each bar per month.
Win monthly prizes too! A Swift Party Premium Pack is up for grabs in November. And in December, win a Martell Home Tasting Kit.
Buy Limited-Edition Swift Party Packs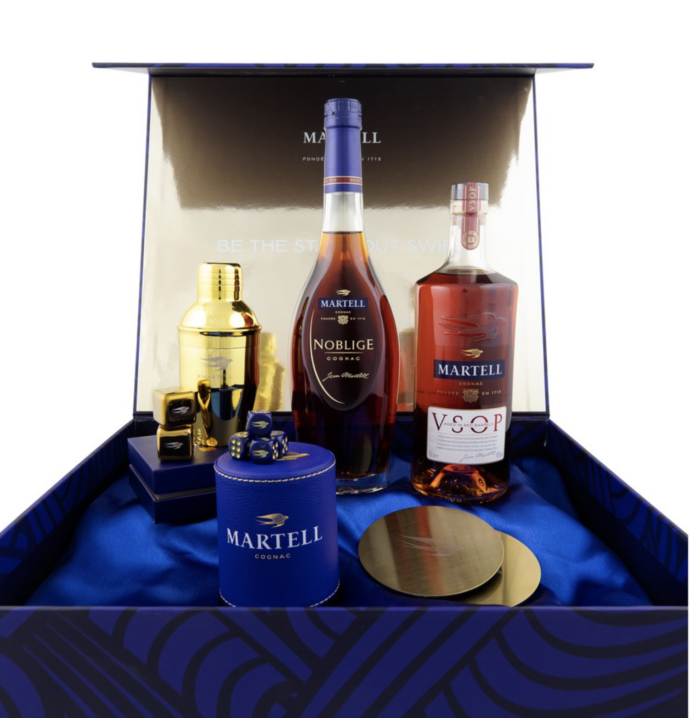 With the festive season approaching, Martell is offering two limited-edition Swift Party Packs on its officialy Shopee store. The Swift Party Deluxe Pack retails at S$268. There are are only 250 sets. There are also 150 sets of the Swift Party Pack at S$145. These packs include exclusive Martell merchandise such as Martell gold shakers, Martell cognac stones and Martell coasters.