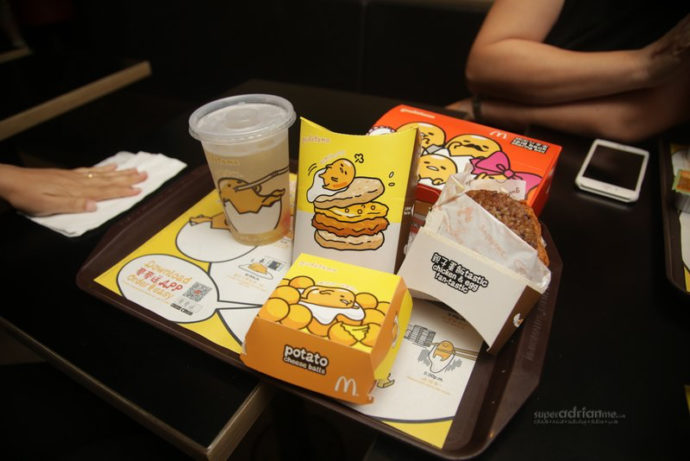 Fans of Gudetama will be delighted with these cute meals at McDonald's in Hong Kong as well as the Latte art and beverages at McCafe in Hong Kong. McDonald's Hong Kong hopes customers have an Egg-cellent day with the Gudetama menu.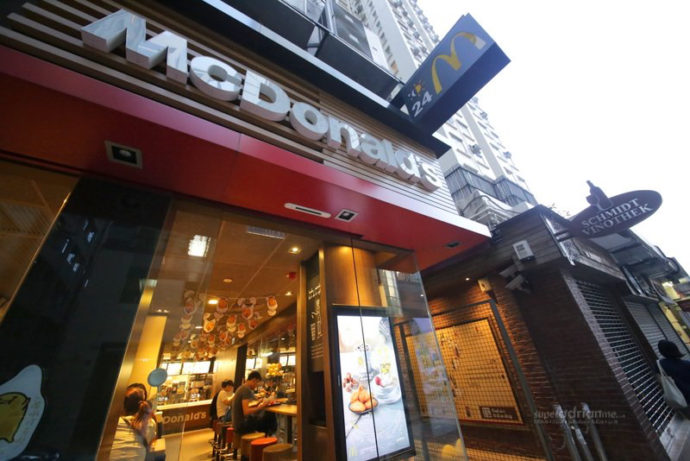 We visited the 24 hour McDonalds next to Mr & Mrs Fox in Quarry Bay where my party of three were mesmerised by the cute yellow egg yolk character which attracted us to walk in to order and try.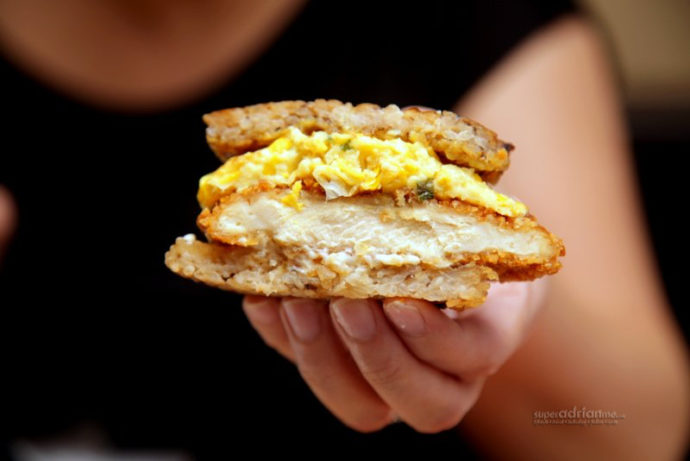 The main staple would be the Chicken and Egg Fan-tastic burger featuring a generous slab of fried chicken breast, egg batter fried with sweet corn and other veggies and layer with mayonnaise and sauce wrapped with two fried rice patties instead of the usual buns.  The rice patties were a tad bit too hard to chew on though. Priced at HKD36 for the meal.
The Potato Cheese balls also came packed in a Gudetama box, but they were not very tasty. Priced at HKD6 for five cheese balls.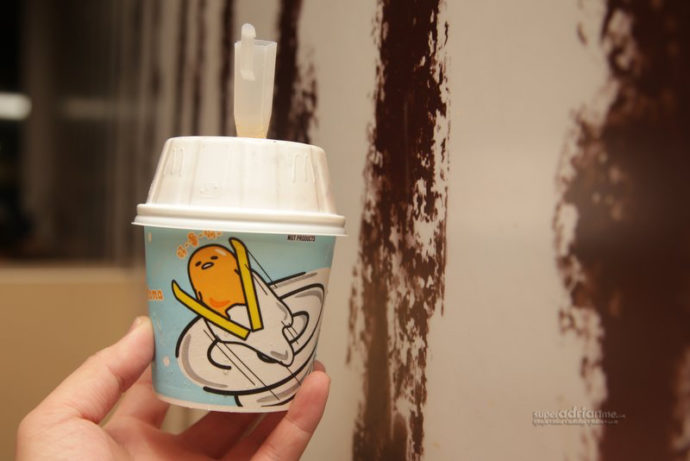 The Lychee Punch (HKD4) and Creme Brulee McFlurry (HKD8.50) were my favourites. I would return for more of the Creme Brulee McFlurries.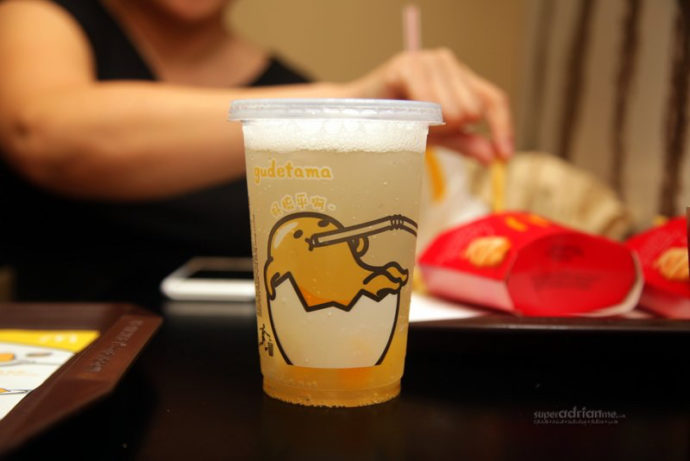 And if you think the Gudetama packaging is simply adorable, wait till you check out McCafe….