McDonald's will launch an all-new Laksa Delight Burger on 28 July 2022 for a limited time in celebration of Singapore's 57th independence day. The Laksa Delight Burger is available in a prawn or chicken and are priced at S$7.40 a la carte and from S$9.10 for an Extra Value Meal.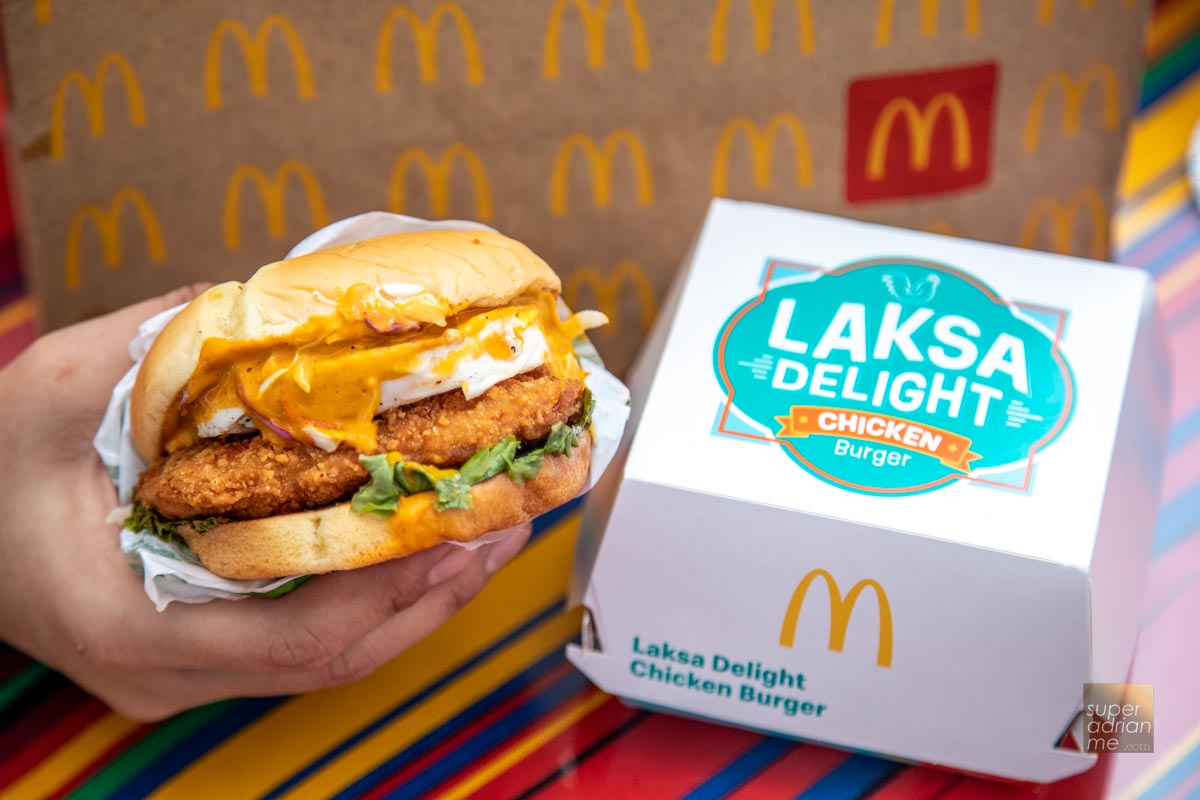 The Laksa Delight Prawn Burger is packed with a crispy prawn patty topped with creamy Laksa sauce, a round egg, and fresh purple cabbage slaw. The Laksa Delight Chicken Burger is a chicken spin on the local favourite. Enjoy the chicken patty with creamy Laksa sauce, crisp cabbage slaw, and a round egg, served between two soft, toasted butter buns. Whilst they don't taste like the real Laksa, they're still very delicious burgers. I would go back for more, especially the chicken burger. And if I wanted the authentic laksa, I'll just go have a bowl of Laksa instead.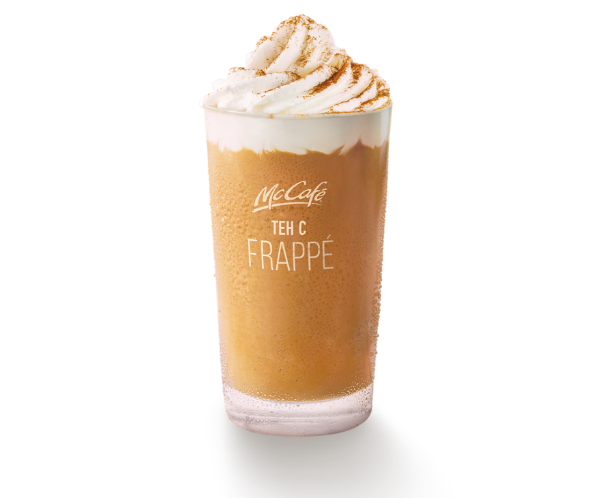 Other local favourites you can enjoy the Laksa burgers with are the Teh C Frappé (from S$4.50) and the Pulut Hitam Pie (from S$1.70). Teh C Frappé is topped with chocolate powder and balanced with a mild touch of freshly whipped cream.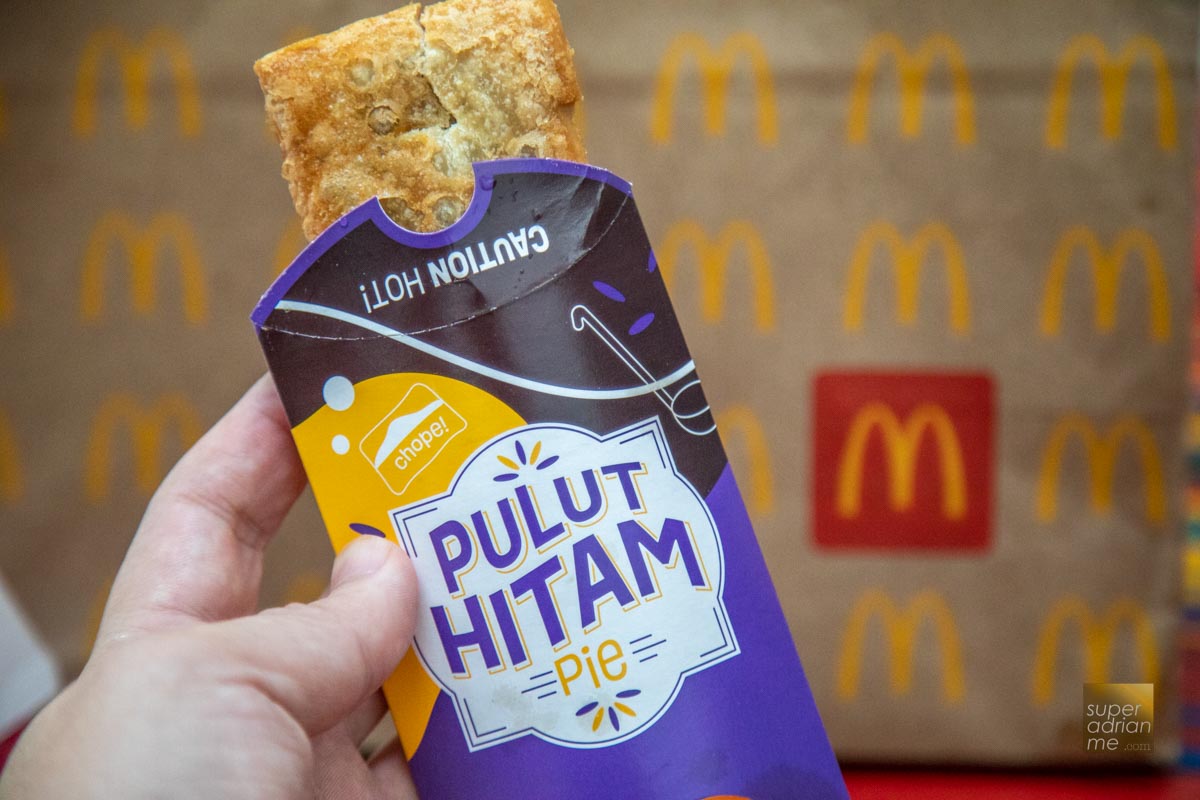 The Pulut Hitam Pie is a crispy pastry filled with purple sticky rice coconut cream filling. Have this with the vanilla soft-serve. The Pulut Hitam Pie is a hit for me.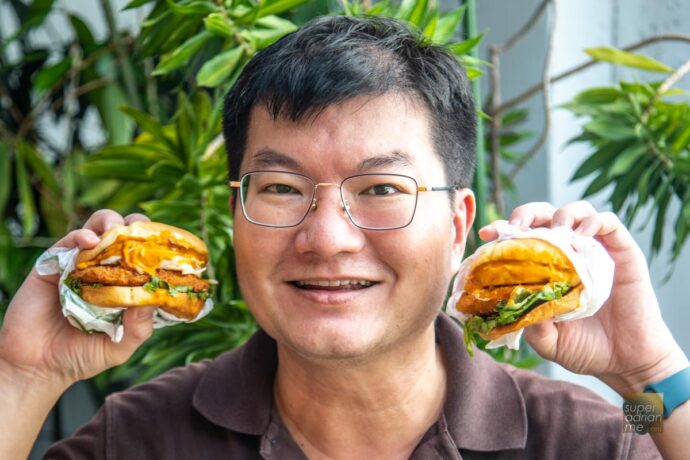 Have the Laksa Delight Feast from S$10.80. This comes with the Laksa Delight Burger with medium French Fries, Pulut Hitam Pie and a small Coke Original Taste Less Sugar.
Check out the My McDonald's App for August deals. Besides 1-for-1 deals on the Double McSpicy, Big Breakfast Extra Value Meal and Chicken McCrispy Extra Value Meal, we're letting Singapore vote for their next deal – more details to be revealed on McDonald's Instagram handle.
Do also check out our Snack and Thirst Quenchers article.