In November 2021, McDonald's is offering hot and cold HERSHEY'S Chocolate desserts in three luscious treats. Both HERSHEY'S desserts and Mango Pie are available from 4 November 2021 after breakfast hours.
The HERSHEY'S desserts are available as a McFlurry, Hot Fudge Sundae and Cone. They are available at all McDonald's restaurants and Dessert Kiosks islandwide. The HERSHEY's McFlurry and Sundaes are available on McDelivery, GrabFood and foodpanda.
HERSHEY'S McFlurry

Enjoy one of three McFlurry desserts. There is the HERSHEY'S McFlurry, Mudpie McFlurry and Strawberry McFlurry priced from S$3 to S$3.30). Rich swirls of Oreo cookie bits are blended together with HERSHEY's soft-serve and chocolate fudge.
HERSHEY'S Sundaes

The HERSHEY'S Hot Fudge Sundae and Strawberry Sundae are priced from S$2.40. HERSHEY'S creamy soft-serve is glazed with your choice of hot fudge or strawberry sauce.
HERSHEY's Soft-Serve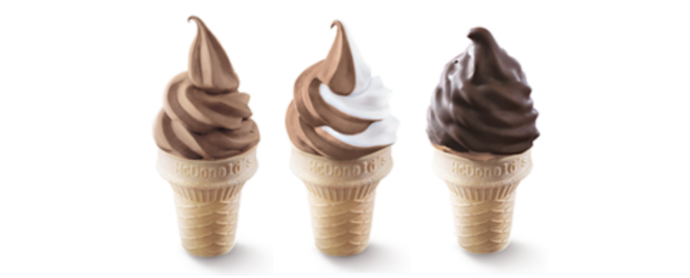 HERSHEY's soft-serve cones are a simple yet indulgent delight. Choose from Cone, Twist Cone or ChocoCone flavours priced from S$1.40 to S$1.60.
Mango Pie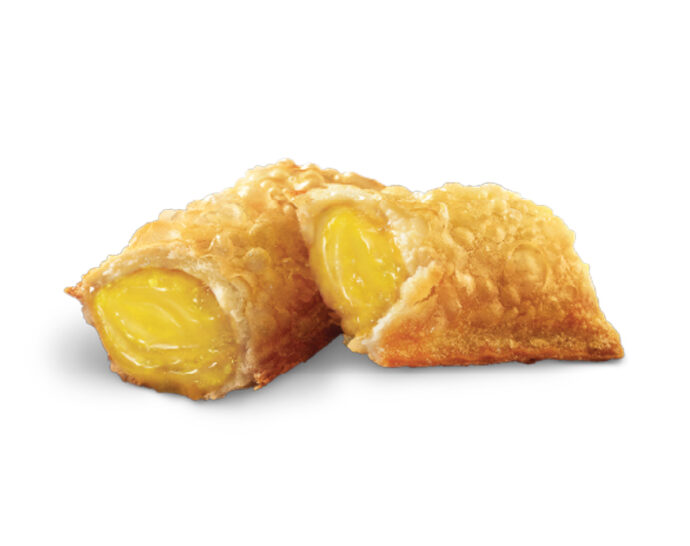 Fans of Mangos will be able to enjoy the 'all new' Mango Pie that is filled with bits of nata de coco. Available at all McDonald's restaurants and via McDelivery, GrabFood and foodpanda.
How Spicy is the Chicken McCrispy?

From 4 to 17 November 2021, vote whether the Chicken McCrispy is spicy. Go online to decide whether you are team Spicy Meh?, A Bit Spicy Lah! or So Spicy! So Shiok!. When the results are out, a special spicy promotion awaits all Chicken McCrispy lovers.
You can get the 6-piece Chicken McCrispy value bundle for a limited time from S$27.50. That's 2 medium fries, 2 small Cokes and 2 HERSHEY'S McFlurry. Or get the 2-piece Chicken McCrispy Feast that comes with medium Fries, small Coke and Mango Pie from S$9.80.
Early Riser? Get the Breakfast Saver Meal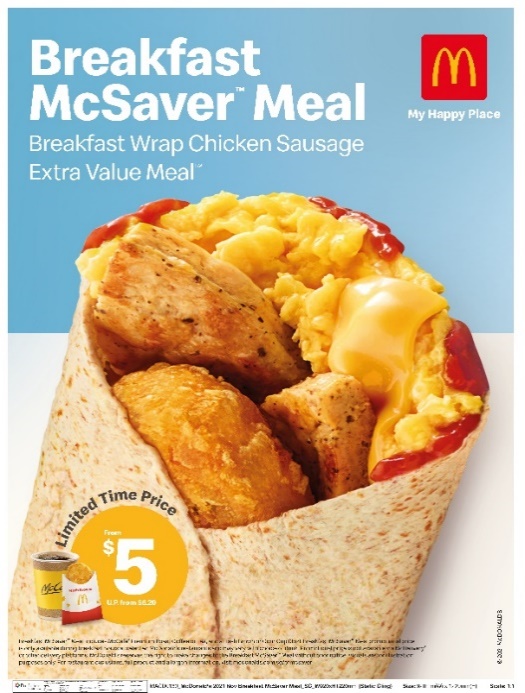 If you are an early riser, enjoy the new addition to the Breakfast McSaver Meal Menu. Bite into a Breakfast Wrap Chicken Sausage. A flavourful chicken patty is wrapped with fluffy scrambled eggs, golden Hashbrown drizzled in ketchup and cheddar cheese. Priced from S$5 for a limited time. This is not available a Lucky Plaza, Resorts World Sentosa, Lido and Gardens By The Bay. It is also not available via McDelivery or other delivery platforms.