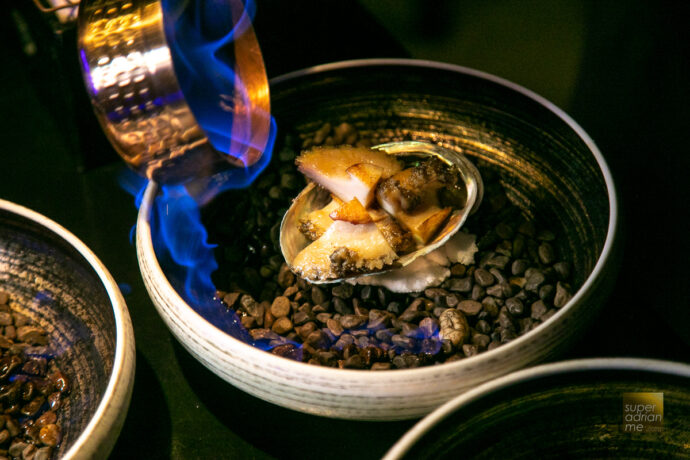 Mikuni at Fairmont Singapore now features a new à la carte menu by Executive Chef Keisuke Uno. Genten, the new menu, is Japanese for origin. The menu connects diners with the rich history and culture of Japanese cuisine through the provenance of its ingredients. The Genten menu is available from Mondays to Saturdays for lunch and dinner. Chef Keisuke's dishes are on point and cooked to perfection.
Chef Keisuke sources and curates premium and hard-to-find ingredients from Japan and cooks using traditional Japanese cooking techniques.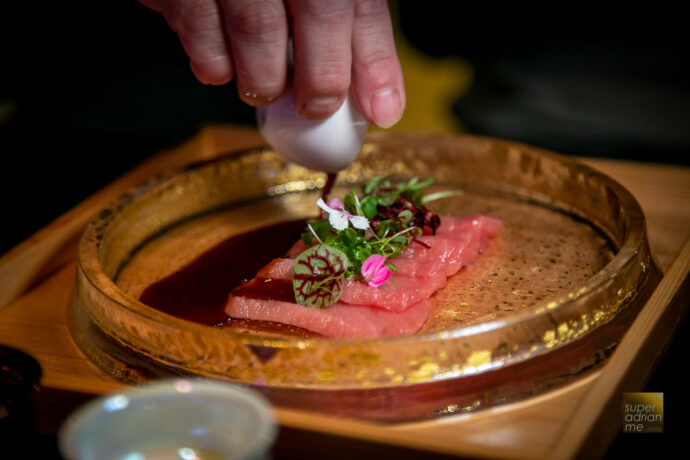 The new menu is centred around the live sushi and teppanyaki stations. Guests begin with a selection of assorted sashimi of seven seasonal sashimi (S$228) or a Black Truffle Carpaccio with Kyushu Tamari Soy Sauce (S$68) and a Kampachi Tartare topped with Caviar and Wasabi Soy Sauce (S$78).
Mikuni's Signature Hokkaido Sea Urchin, Snow Crab and Scallop (S$54) is an explosion of flavours and textures that makes one crave more.
The Japanese Tender Abalone (Seasonal price) is served flaming. Hokkaido abalone is steamed whole in premium Japanese Akumochizake sake and then finished on the Teppan. It is served with an abalone liver sauce that gives added flavour to the slices of abalone. A truly enjoyable dish.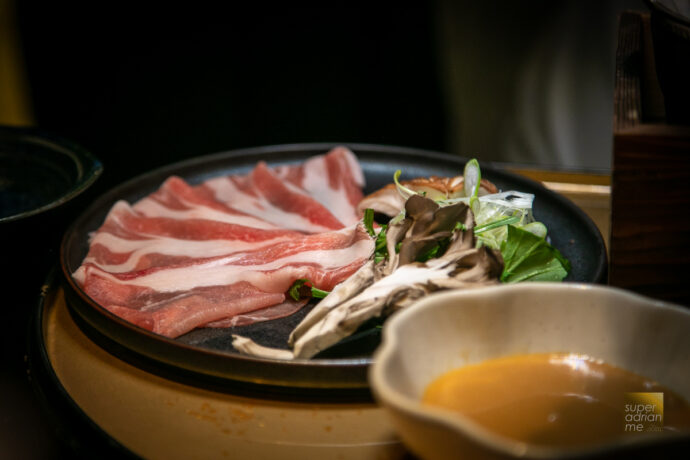 The Shabu Shabu Hot Pot (S$128) features A5 Ohmi Sirloin, vegetables, and an individual hot pot. A Shabu Shabu with Miyazaki Kannonike Pork Dashi (S$58) is served with Kannon Pork, Japanese vegetables and sesame sauce. The Slow Cooked 24-hours Miyazaki Kannonike Pork Belly (S$58) features a balanced fat-and-meat with Japanese mustard and Sudachi, a green Japanese citrus fruit used in place of lemon or lime.
Chef Keisuke's beautiful plating for the Yasai Tempura (S$43) tastes as good as it looks. Seasonal vegetables are lightly battered, fried and served with a house-made tempura sauce.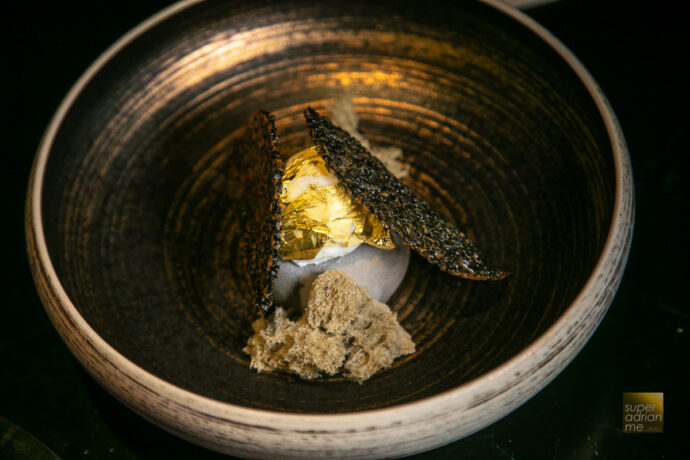 You should not leave Mikuni without having dessert. So save some space for the Saikyo Miso Infused Cheesecake (S$25). Cheesecake bater is infused with a special Saikyo white miso sourced from a family-owned business in Kyoto, which is also Chef Keisuke's grandmother's hometown. Shiso leaves are frozen in nitrogen and hand-smashed to top the dessert.
The Black Sesame Blanc Manger (S$25) features Japanese black sesame, with a sesame mousse. Hokkaido Milk Ice Cream is wrapped in gold leaf and a house-made black sesame tuile and caramelised sugar. A must for lovers of sesame.
Visit here for reservations.