Morton's The Steakhouse boasts a rich heritage as an American steakhouse with its first restaurant opened in 1978 in Chicago. Today there are over 65 restaurants.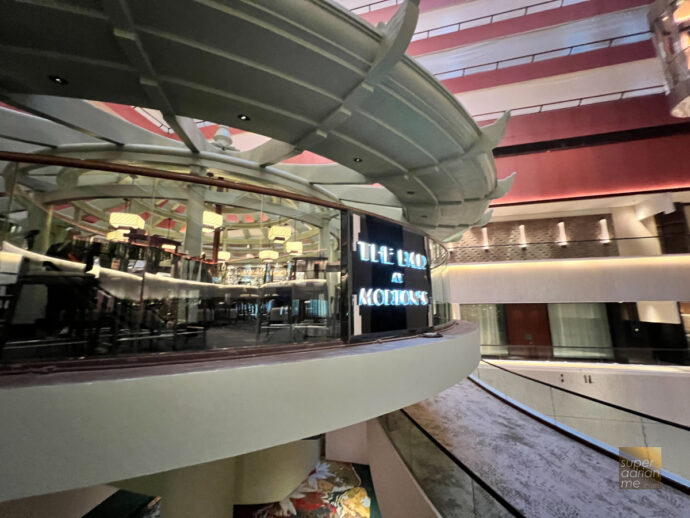 Renowned for its superb culinary offerings, impeccable service, and sophisticated atmosphere, the Singapore outpost encompasses a main dining area, private dining spaces, a bar, and an inviting courtyard bar. It has gained a reputation for serving succulent steaks, delectable fresh seafood, as well as a diverse selection of wines and cocktails.
With a presence in Singapore for the past 25 years located in Mandarin Oriental, Singapore, Morton's The Steakhouse recently underwent minor refurbishments when the hotel was closed for renovations and reopened in September this year with new items on its menu.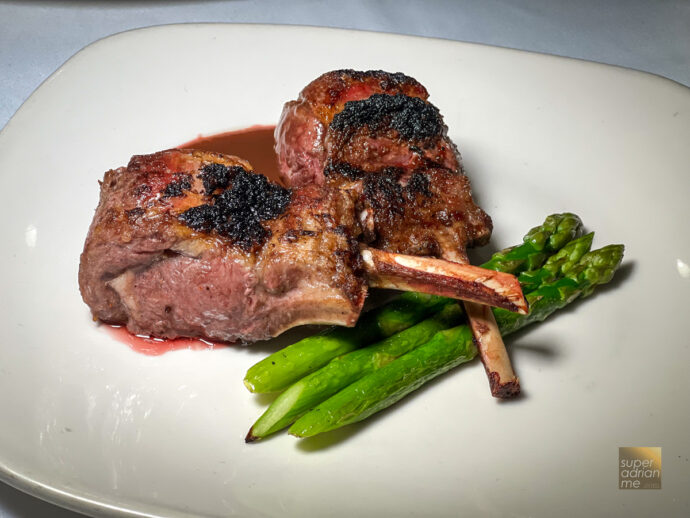 Morton's range of new items in the meats menu include the Japanese A5 Wagyu New York Strip (S$150++), Tomahawk Ribeye (S$298++), and the Double Cut Rib Lamb Chops (S$118++). Steaks and chops are grilled under a broiler. Steaks are served medium rare with au jus and chopped parlsey while the lamb is served medium with madeira port wine reduction. The lamb wasn't gamey, suitable for those who do not like the strong flavour and smell of meat.
Pair meats with side dishes such as the Brussel Sprouts, Baked Corn Souffle and the Lobster Macaroni & Cheese.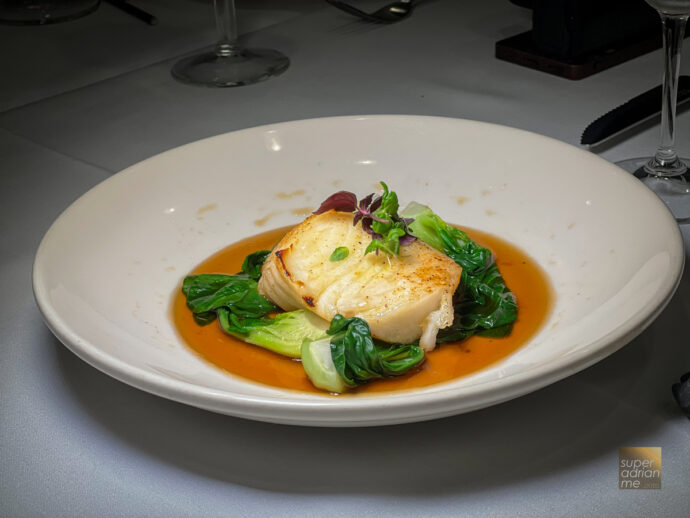 Morton's Epic Seafood Platter (S$300) with fresh chilled seafood is a decadent prelude for a surf and turf feast. Feast on jumbo shrimp cocktail, cold water lobster tails, oysters on the half shell, peeled jumbo lump crabmeat and ahi tuna poke. Serves six to eight. A smaller Grand Seafood Platter is priced at S$160++.
New seafood dishes on the menu include a Miso Marinated Sea Bass (S$78++) and Maine Lobster Ravioli (S$55++/S$80++). The Maine Lobster Ravioli is boiled and complemented by a lobster truffle sauce, alongside sautéed shiitake mushrooms and crisped Brussels sprout leaves for added flavour and texture.
The Miso Marinated Sea Bass is cooked in a familiar style. The sea bass is baked and marinated in miso and served with Bok Choi and dashi broth.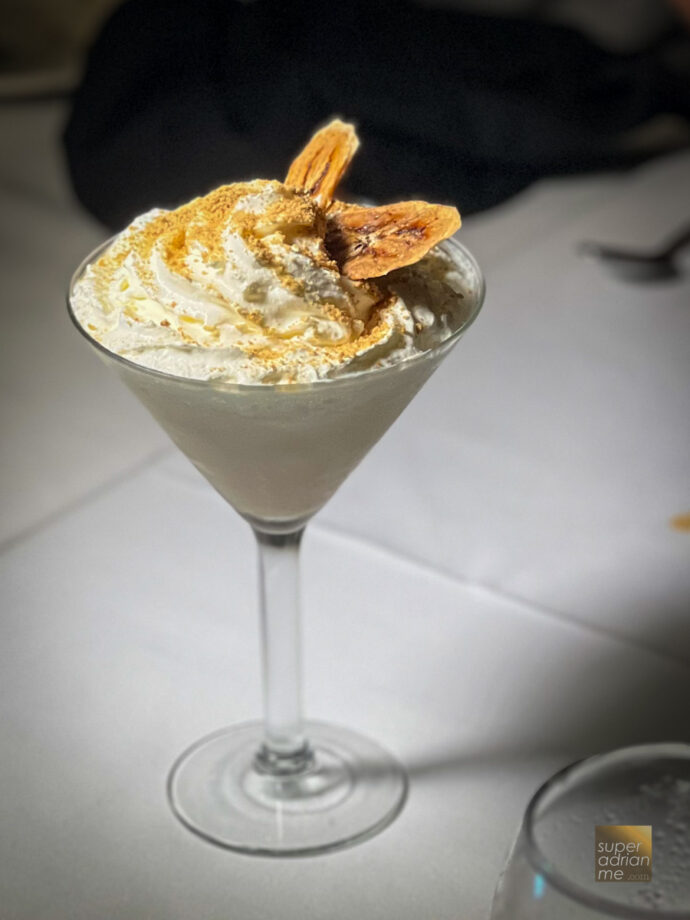 Enjoy a sweet ending with the Homemade New York Style Cheescake (S$33++) that is topped with caramelised bananas and a banana rum caramel sauce. Or settle for something less rich such as the Hazelnut & Chocolate Mousse (S$27++).
After-dinner drinks priced at S$29++ each, include the delicious Affogato, Key Lime Pie Mortini, and B.A.N.A.N.A.S.offers a great end to the night.

Bar at Morton's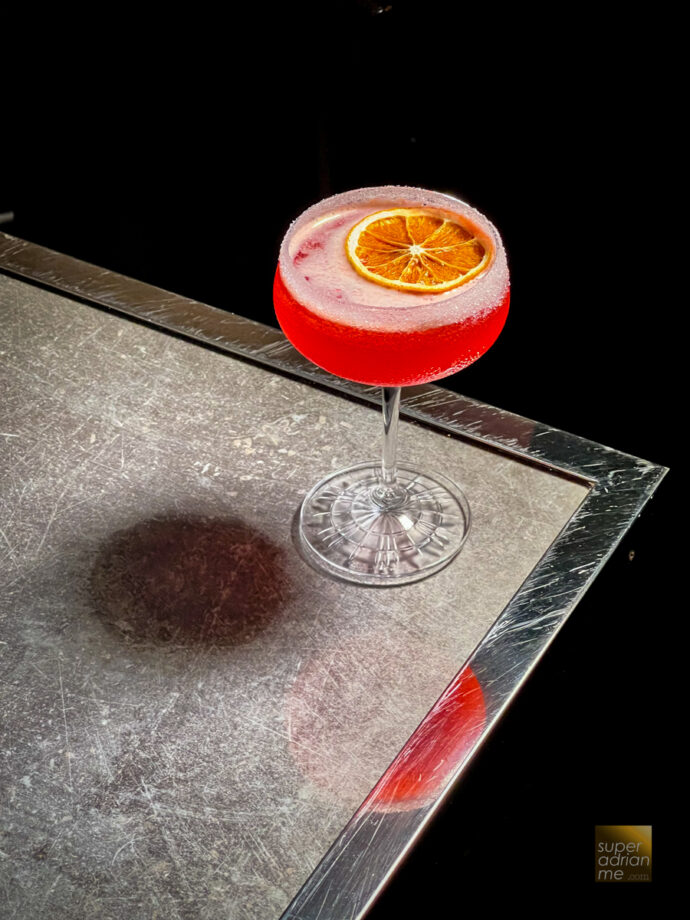 The Bar at Morton's has launched a series of Power Hour cocktails priced at S$19++ each from 5 pm to 7 pm on Mondays to Fridays.
Newly concocted Cocktail Reserve selections priced at $49++ each include Margarita Millionaria and Gold Fashioned while a range of alcohol-free cocktails such as Honey Ginger Mule, Orchard Season, and Strawberry Coconut Coupe available at $12++ pairs perfectly with a delicious bar bite Braised Pork Belly Bao Buns priced at $26++.