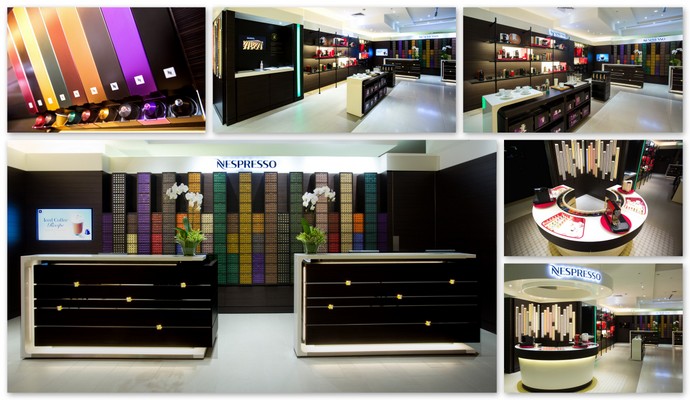 Nespresso has revamped their boutique within Takashimaya Department Store in Orchard offering a bigger space of 71 square metres.  It now comes with a coffee tasting bar synonymous to the coffee machine and grand cru retailer. Nespresso customers can also drop off used coffee capsules for recycling.
Nespresso offers gourmet iced coffee recipes for sampling in the month of August. These recipes are available at www.nespresso.com/ultimate-coffee-creations.
Nespresso Takashimaya is located at the Household Department at Level B1 of Takashimaya Department Store.