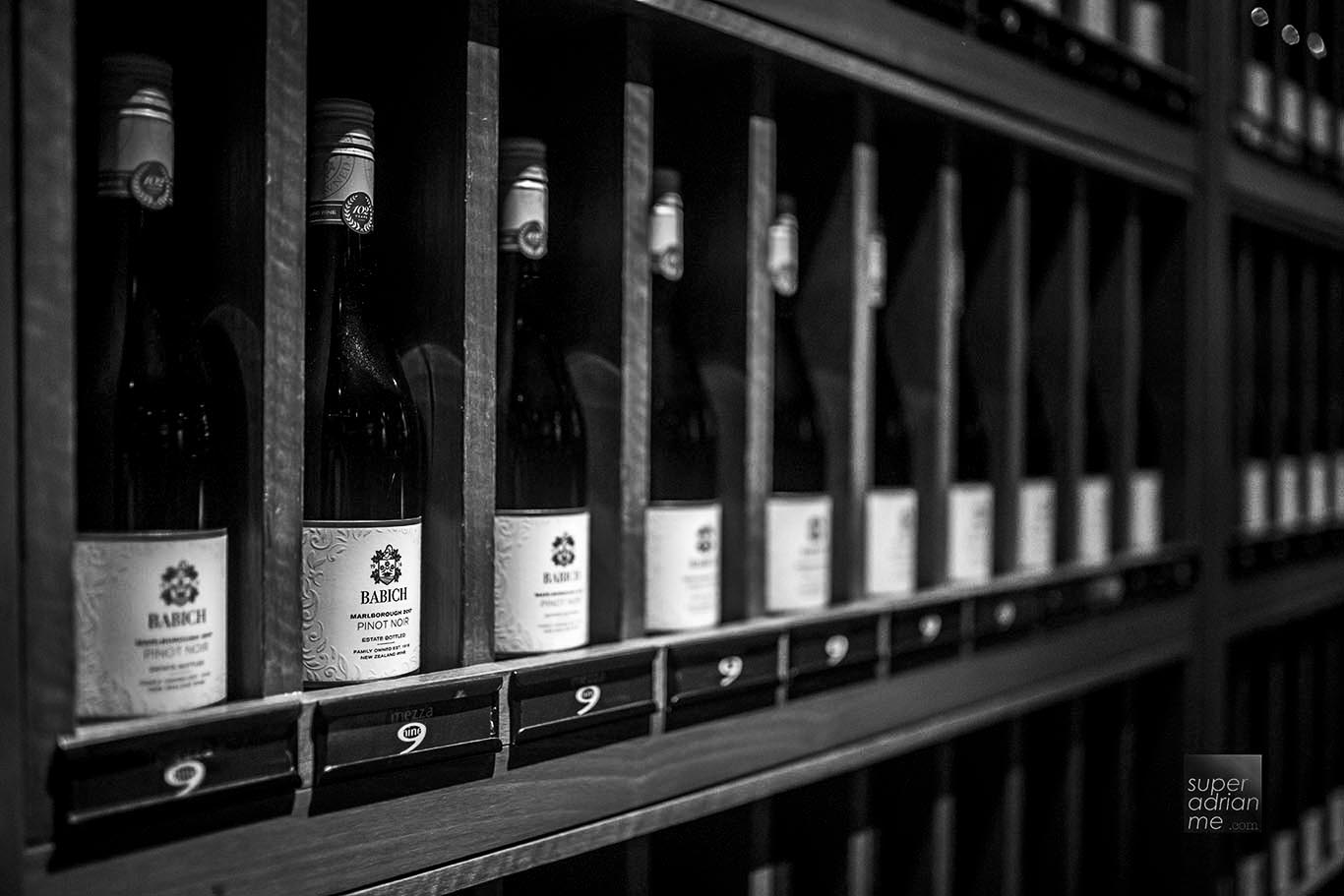 Babich Wines from New Zealand has been around for 102 years making it New Zealand's most experienced family owned winery. Three generations of the Babich family have been making wines. Today Babich Wines has vineyards and wineries in Auckland, Hawke's Bay and Marlborough. It runs four vineyards including the Cowslip Valley Vineyard, Highway 50 Vineyard, Fernhill Vineyard and Wakefield Downs Vineyard.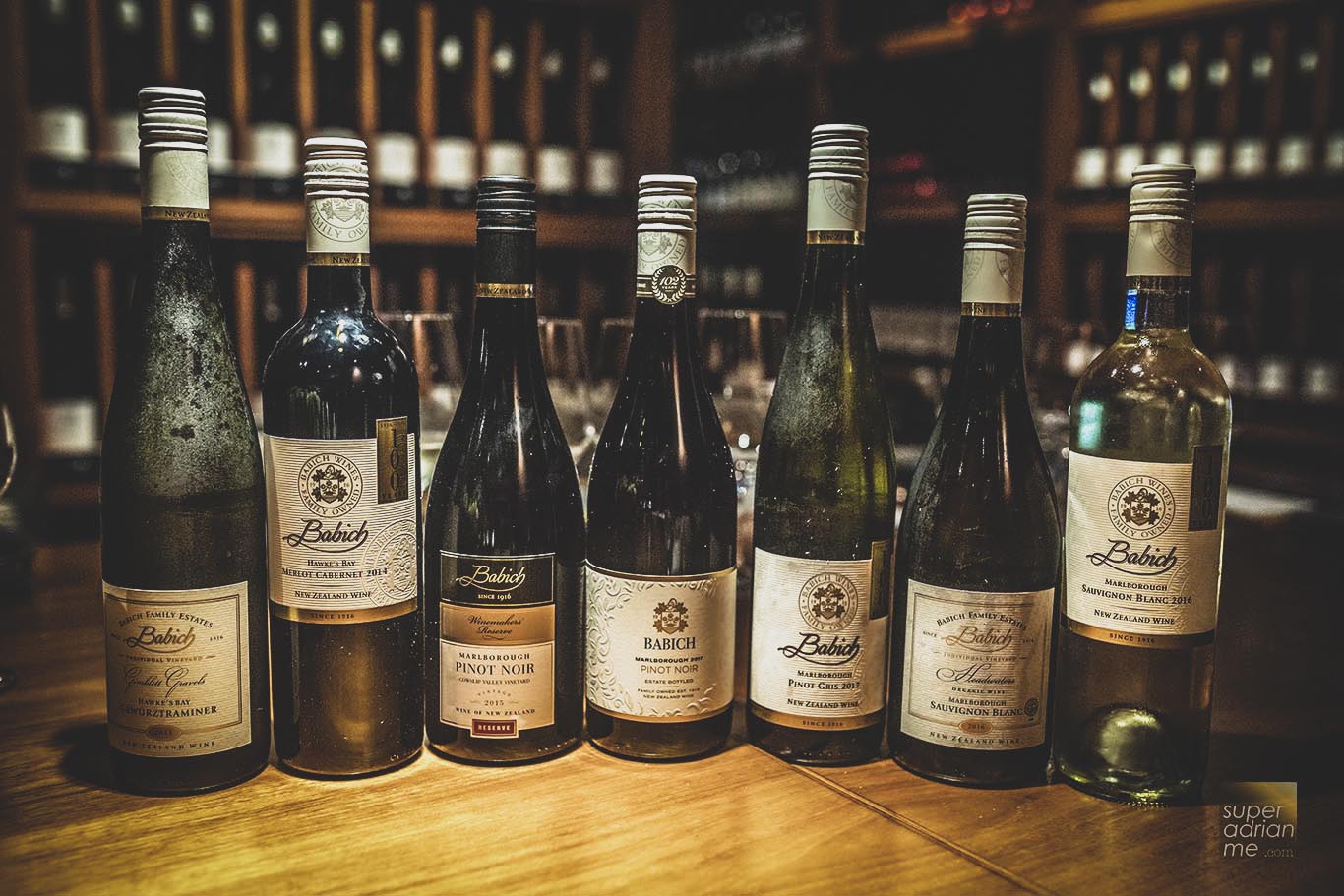 At an intimate Babich Wine lunch held in the private wine cellar room in Mezzanine, Grand Hyatt Singapore's chef prepared a six-course menu to pair with a selection of Babich wines. The first two wines we had were also my two favourites.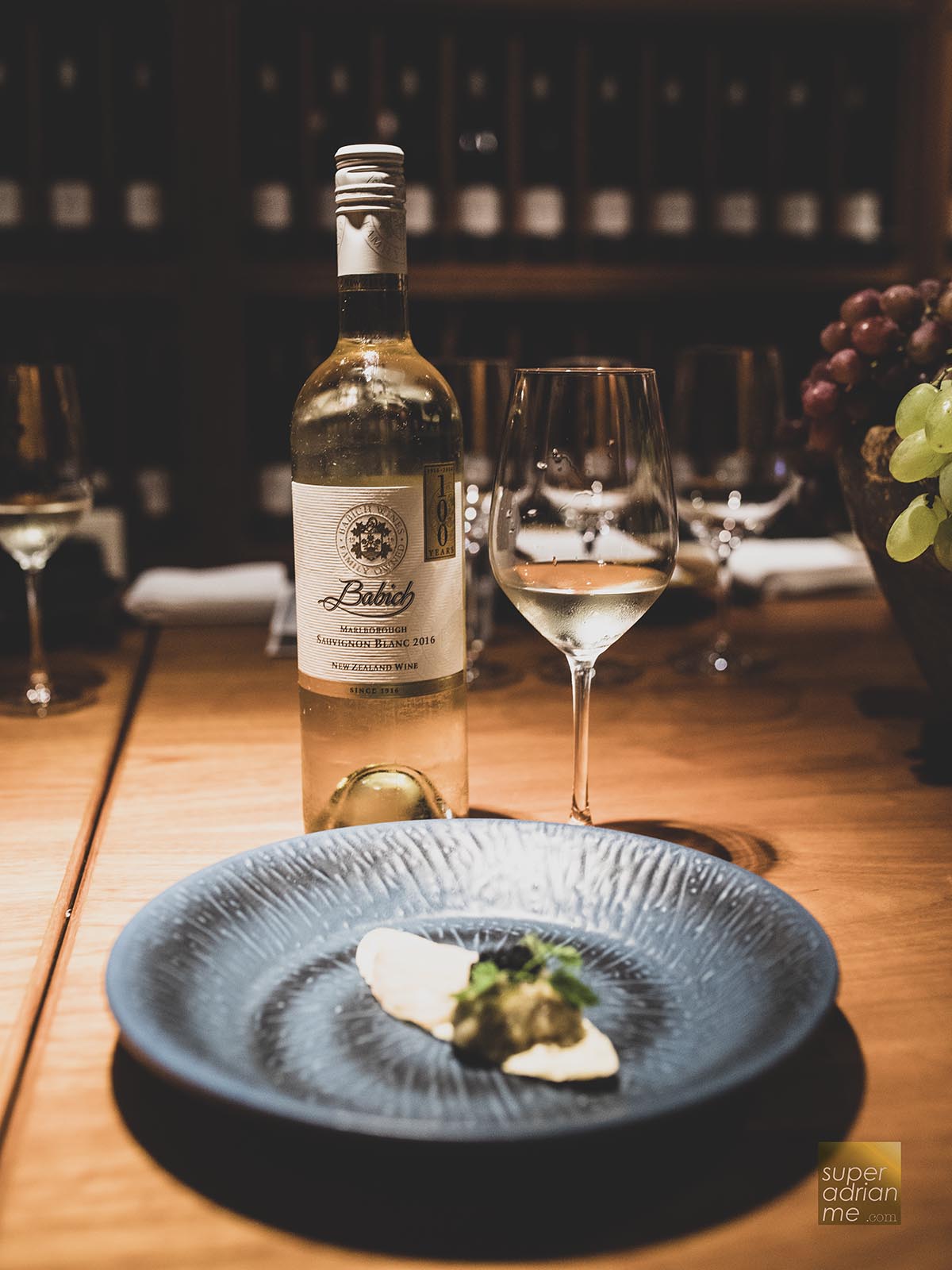 The Babich Marlborough Sauvignon Blanc 2016 is popular in hot countries. It has aromas of gooseberry with lifted lantana and a hint of grapefruit and mineral and herbal notes with white musk. The palate is an explosion of sweet blackcurrant followed up with lemon and spice. This wine was paired with the yellowtail kingfish, charred eggplant, caviar and marsala cracker.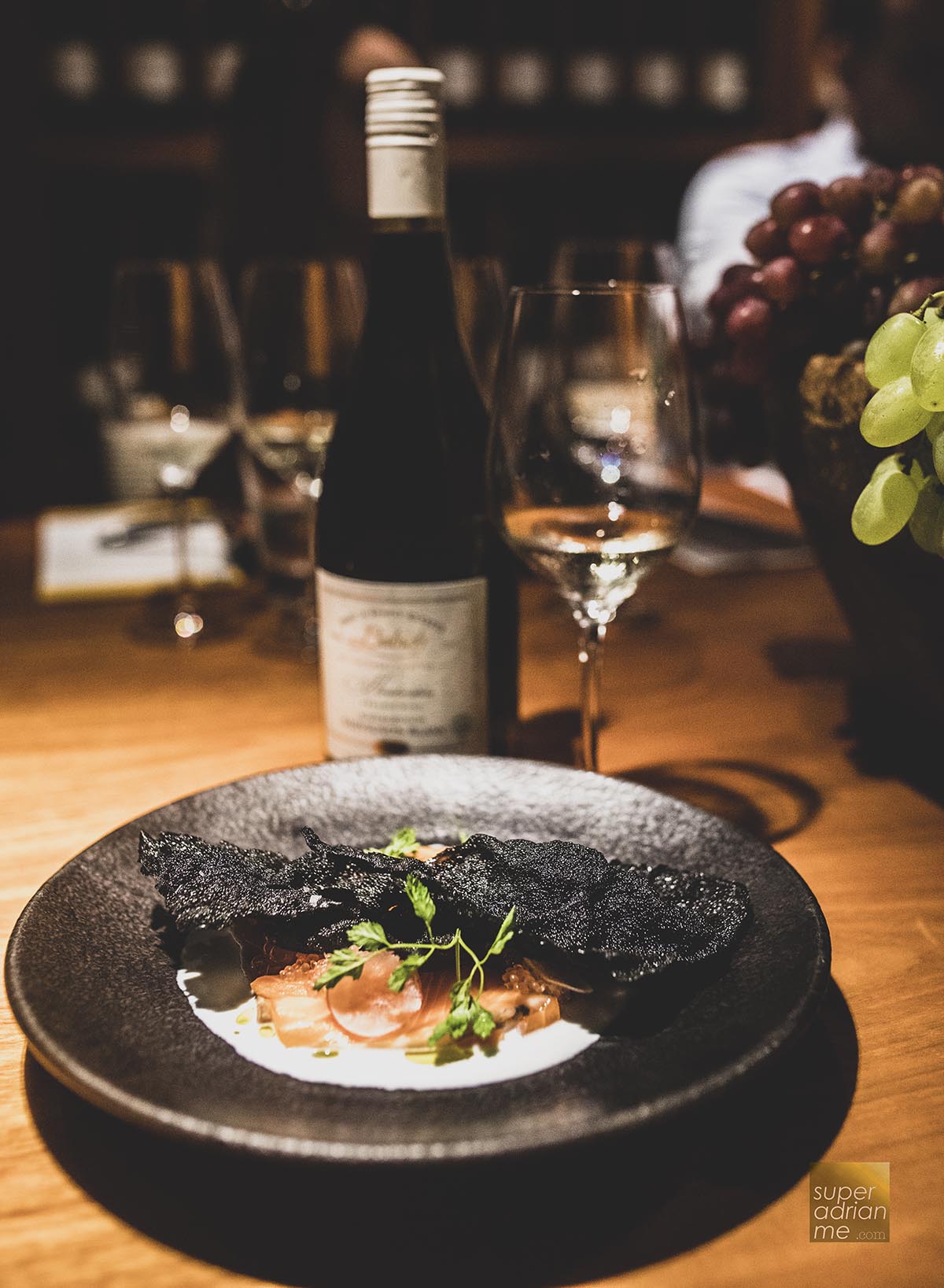 The Babich Headwaters Organic Sauvignon Blanc 2016 has aromas of mineral with lemon and orange citrus and a distinct floral thread. Lime and lemon are interwoven with a juicy minerality on the palate. Fresh, mouth-filling and long with a lingering apple peel and white blossoms. Any food that goes well with lemon will go well with this wine. This wine was paired with crudo di salmone – lightly cured king salmon, goats milk, finger lime, roe and squid ink cracker.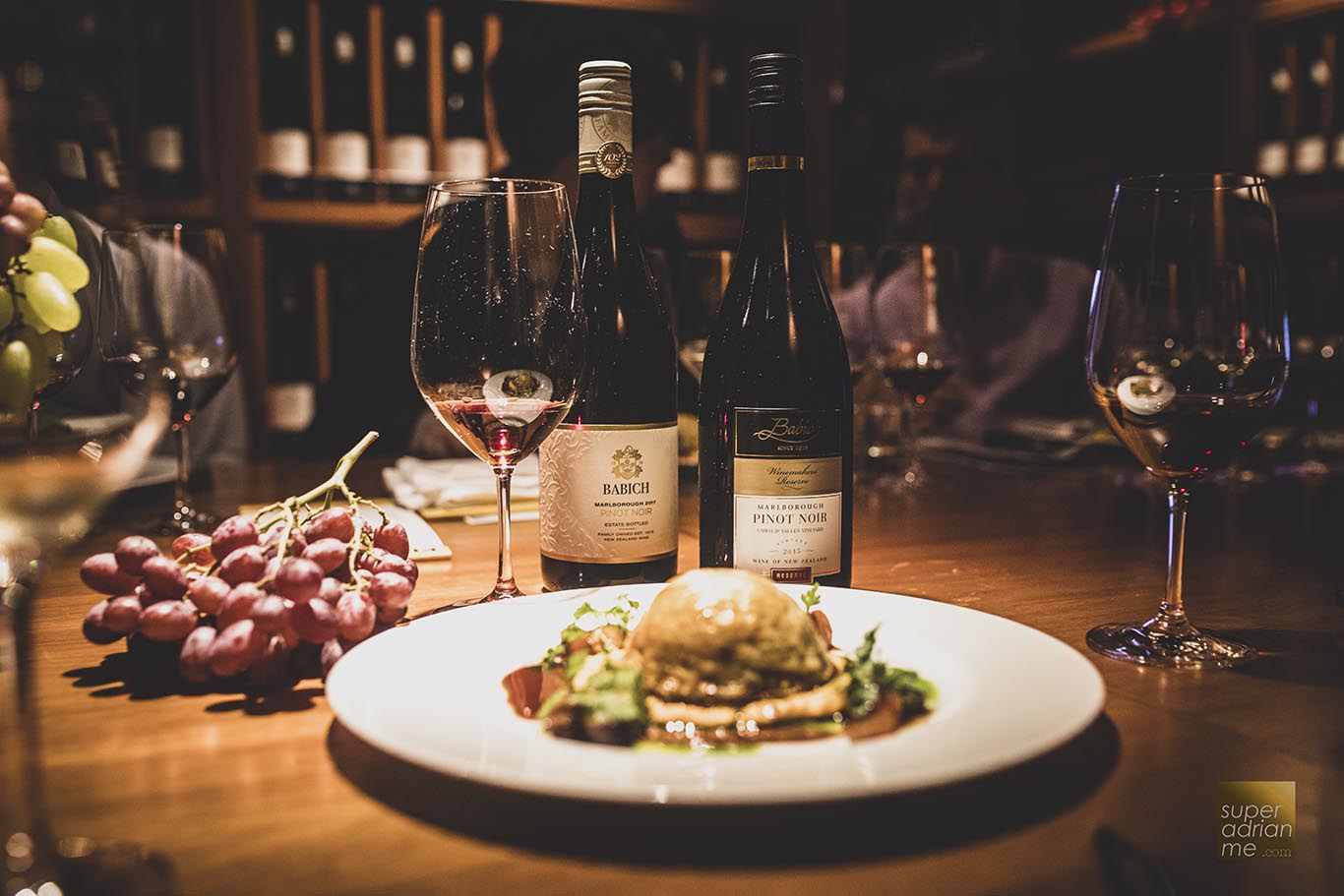 Babich's Pinot Noir is popular at the Grand Hyatt Singapore – the Marlborough Pinot Noir 2017 as well as the Babich Winemakers Reserve Pinot Noir 2015. The 2017 Pinot Noir has a bouquet of earthy dark fruits and spicy strawberries with a touch of cedar while the Winemakers Reserve has aromas of Morello cherry and plum. It is dark spicy and savoury with a touch of sweet cedar.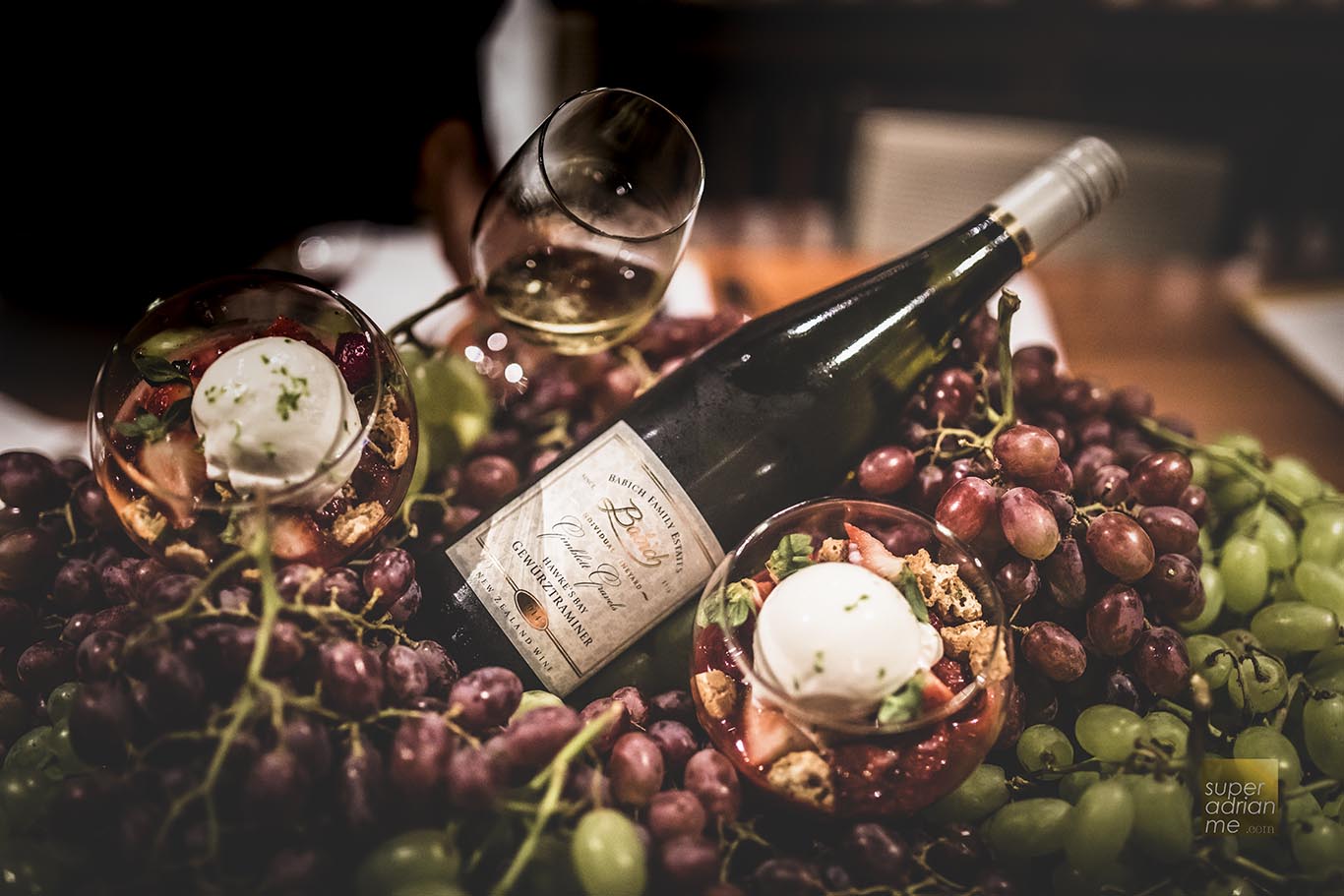 The Gimblett Gravels Gewurztraminer 2014 has notes of lychee, lemon, ginger and nutmeg with a palate of a soft, full and rich entry, layered with pear, rose and honeyed flavours. There is a small batch of 100 barrels.
Babich Wines are distributed in Singapore by Singapore Straits Wine Company Pte Ltd.