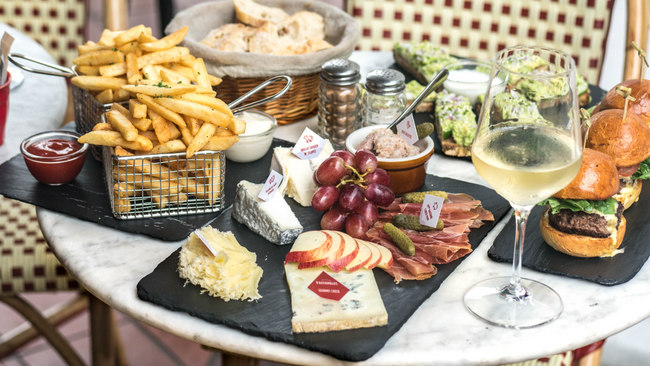 Whatever the weather, whatever the season, Parisians can be found savouring the best of France at a wine bar. A beautiful and inviting notion, lending truth to the timeless saying, "Paris is always a good idea". While we find ourselves grounded in Singapore, a slice of paris-dise can be found along Club Street. O Batignolles has been playing host to friends and colleagues, serving a sinful croque monsieur, European cheeses and generous pours that will leave you moaning très bon all through the night.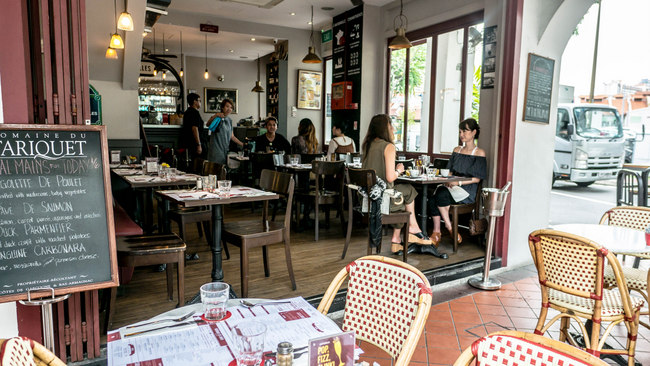 The older sister to O Comptoir (which has one of the better cidres in town; read here), O Batignolles started out simply for the owners, Antonie and Marie Rouland, to enjoy their personal favourites in Singapore. Five years on, they have garnered a steady flow of regulars, shedding their weariness for a glass (and more) before the road home, or to bask in the sunset glow on the weekends.
Still, not one to rest on their laurels, the Parisian bar introduces a new tapas menu, best enjoyed with a glass (or more, I won't judge). More than just the usual bite sized delights, they stick to their roots, injecting a distinct French flair into each.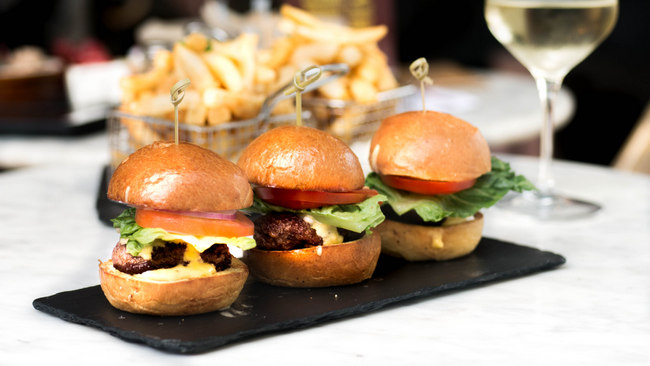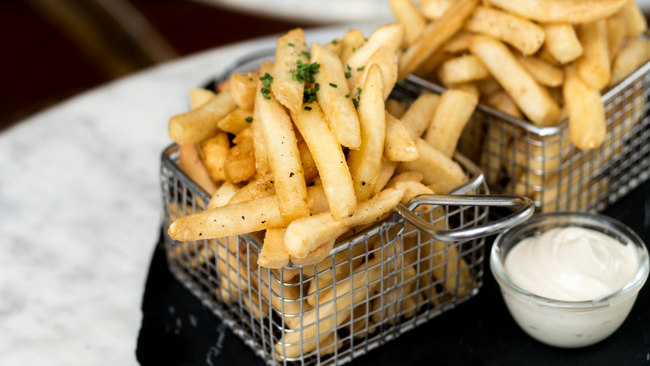 Take the Mini Burger with Morbier Cheese (S$24), for example. It has the workings of a good old American cheese burger, but elevated with a creamy Morbier Cheese. A surprising combination, in the most delightful way. This special ingredient carried a bitter aftertaste, which worked well with the juicy patty, and a complimenting aroma reminiscent of grass plains.
While my limited cheese and wine pairing knowledge suggests a fruity glass of Domaine Frey Gewurztraminer AOC 2012 (S$44/bottle for retail, S$70/bottle for dining in) to go with this fancy burgers, the owner suggests I start with a glass of Domaine du Tariquet Sauvignon Blanc 2016 Côtes de Gasgogne IGP (S$30/bottle for retail or S$48/bottle for dining in).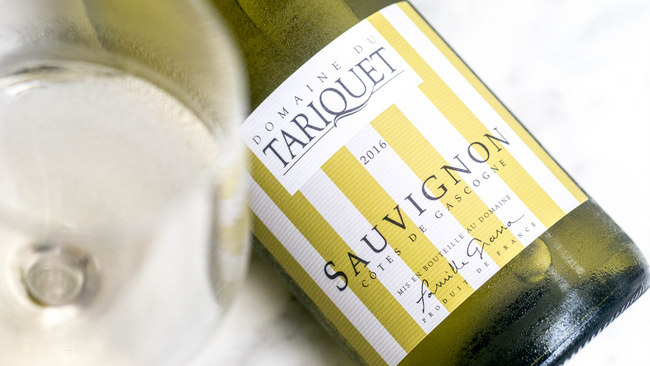 And, they do know best. There is a intricate balance of fruit, acidity and alcohol hiding within each glass. I'd be hard up to find another bottle of white this pleasant (especially on a hot afternoon) at a price this good.
Chateau du Tariquet has won awards for previous iterations of their Sauvignon Blanc. Since 2008, in fact. The 2011 bottling won Bronze for 2010 Vintage in Japan Wine Challenge, while the 2015 won Bronze in International Wine & Spirit Competition, alongside high ratings from Wine Spectator and so on.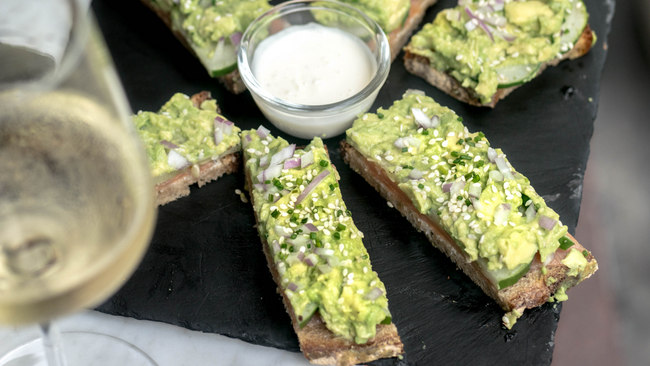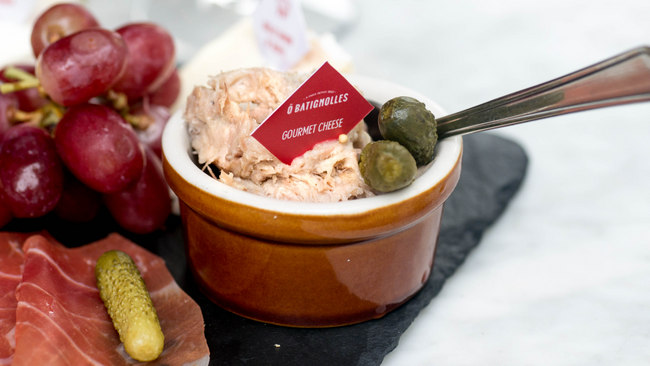 Should you prefer to truly embrace all things savoir faire, a packed cheese platter littered with plump grapes and apple slices is a must. O Batignolles flies in cheese, weekly, all the way from Europe for our dining pleasure. Everything from the silky yet fruity Tete de Moine to a delicious Brillat Savarin with Truffle can be found on their extensive menu.
They even carry the creamy and intense raw goat milk cheese, Valencay Aop Fermier, which I adore. The fresh, citric taste at the start slowly dissipates into a mellow savory palette. Don't forget to pair it with the slices of apples and a glass of white.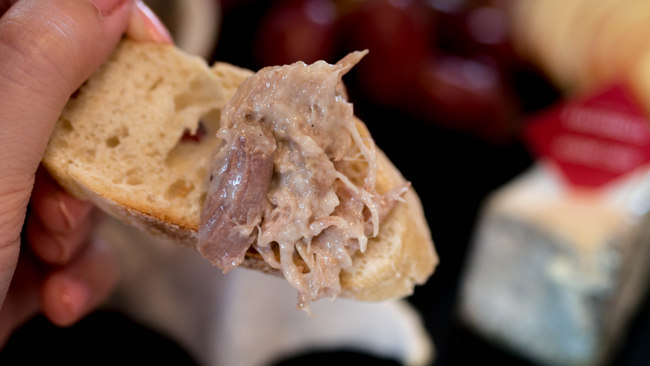 All that cheese needs a little protein. While the 18 Month Bayonne Cured Ham is an obvious choice, give the Duck Rillettes a try. The shredded bits of duck carry every essence of the aromatic stock and duck fat it was cooked in. It makes for a delectable spread atop a baguette, served free flow along with every platter (any 3 cheeses/cold cuts for S$22, 5 for S$32, 7 for S$42 or each for S$8).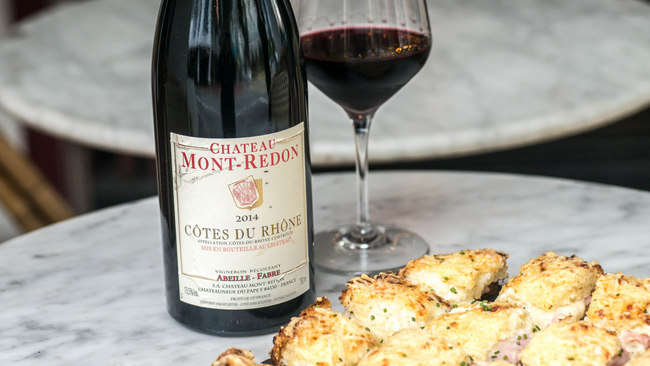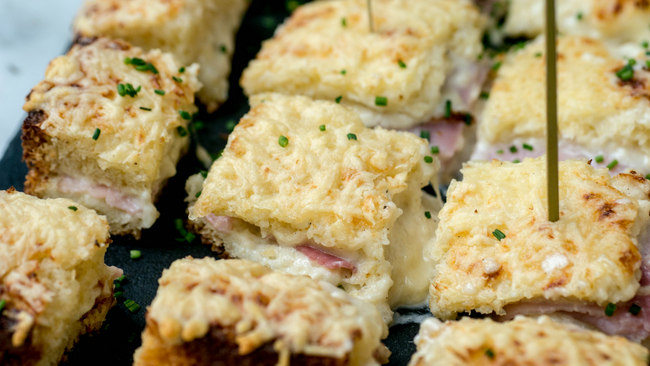 Oh, no, we are not done with the cheese yet. At least not without a bite of the oozing Croque Monsieur bites (S$20). I am not privy to the type of cheese used, I just cannot deny myself a hearty serving of this baked ham and cheese sandwich on steroids. The velvety bechamel is ties it all together, while simultaneously bringing shame to every sandwich I have ever eaten (sorry, mum).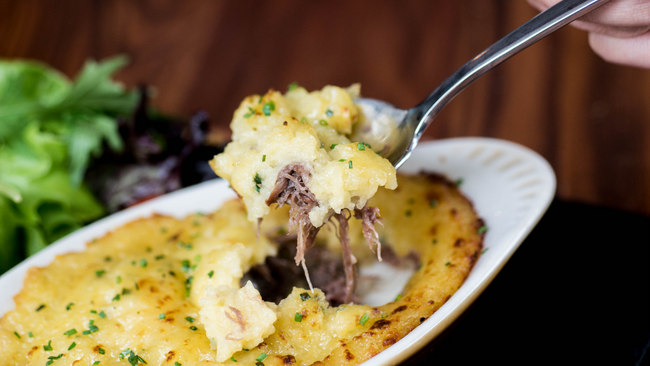 I had this with a glass of Cotes du Rhone, Chateau Mont-Redon Grenache & Syrah blend 2014 (S$12/glass, S$38/bottle for retail or S$58/bottle for dining in). This gentle glass reminds me of cherries and raspberries, with a hint of mineral. Surprisingly, little to no tannins. I thought it went pretty well with the strong flavours of the croque monsiuer, as well as the amazing Duck Parmentier (S$24) that followed.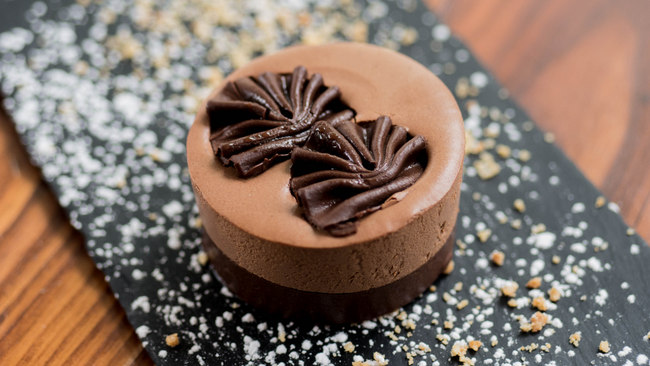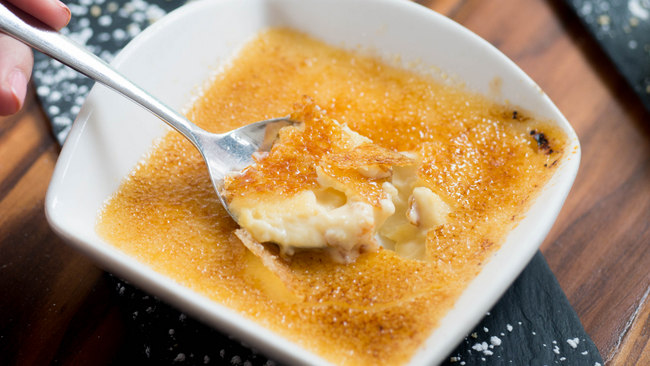 There is always room for dessert. Should you find yourself hankering for a rich Chocolate Truffon (S$10) or a traditional Creme Brulee (S$9), O Batignolles does not disappoint. I find myself gravitating towards the former. It is a true treat for any chocoholic for the obvious reasons. The bittersweet dark chocolate is smooth like velvet, and darling with robust reds like a Pinot Noir.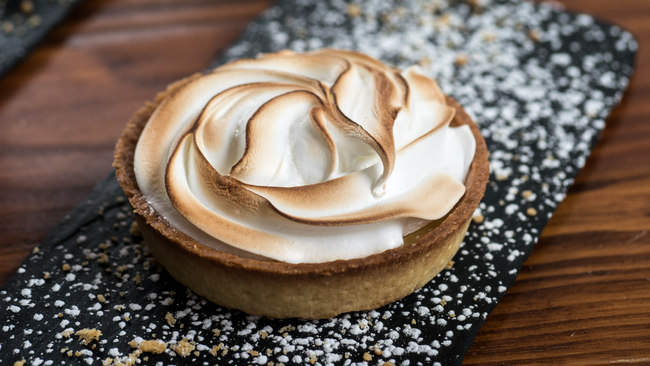 Almost like an digestivo, the last to arrive was the Lemon Pie with meringue (S$10). A welcomed, refreshing tart. My obsession for chocolates aside, this was my favourite. Comforting, zesty and light. There was call for a coffee or tea, but I think a white would do best here.
As best as I would be, one sunny afternoon, at one of their tables.
O Batignolles has it all. A chic decor that instantly transports me to France, and the wine and food to complete the deal. It is no wonder why this place is packed to the brim when the sun sets and the nearby patrons come out to play. I see myself coming back, bringing friends for drinks (and that croque monsieur) or my family for free flow croissant brunch (yes, that's real) (S$32). Truly, it is the paris-dise we all need to recharge every now and then.