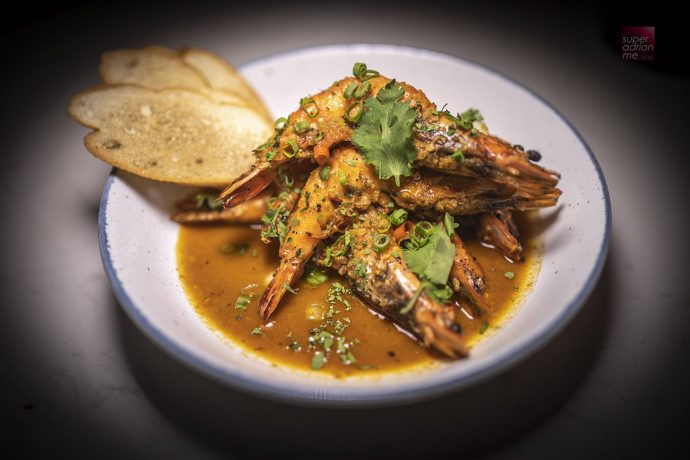 The Obelisk along Tanjong Pagar Road has refreshed its menu in February featuring a twist of Thai dishes. The Obelisk opened for business in August last year.
We visited last week and spent S$124.30 on some of the new Thai dishes.
The S$26 Spicy Garlic Prawns is served with paprika lime, coriander, spring onion and roasted garlic. The gravy makes a great dip for the thin slices of baguette.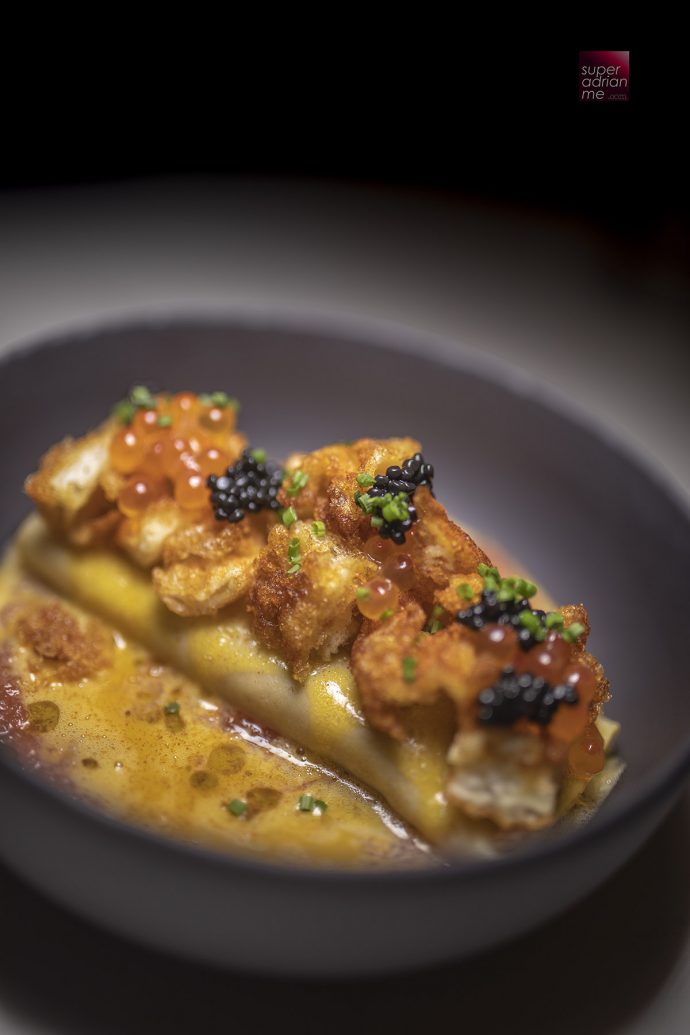 The Crab 'Omelette' is a beautiful dish of crispy egg white with yolk sauce, ikura, tomato and paprika.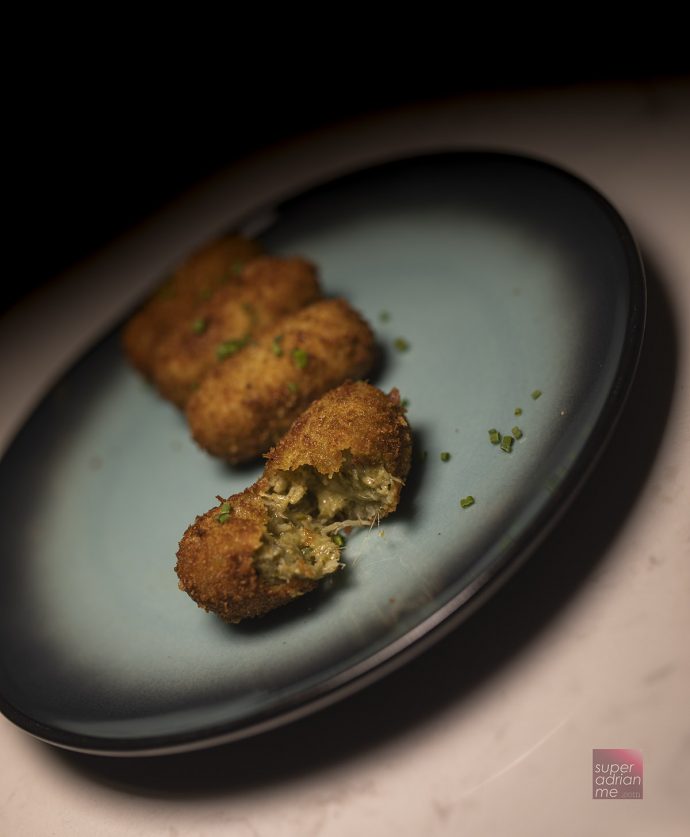 Other new sharing plates include the Green Curry Crab Croquettes filled with crab green curry and crab meat. A plate of four croquettes is priced at S$10 and make a great bar bite.
Check out the other sharing plates menu here.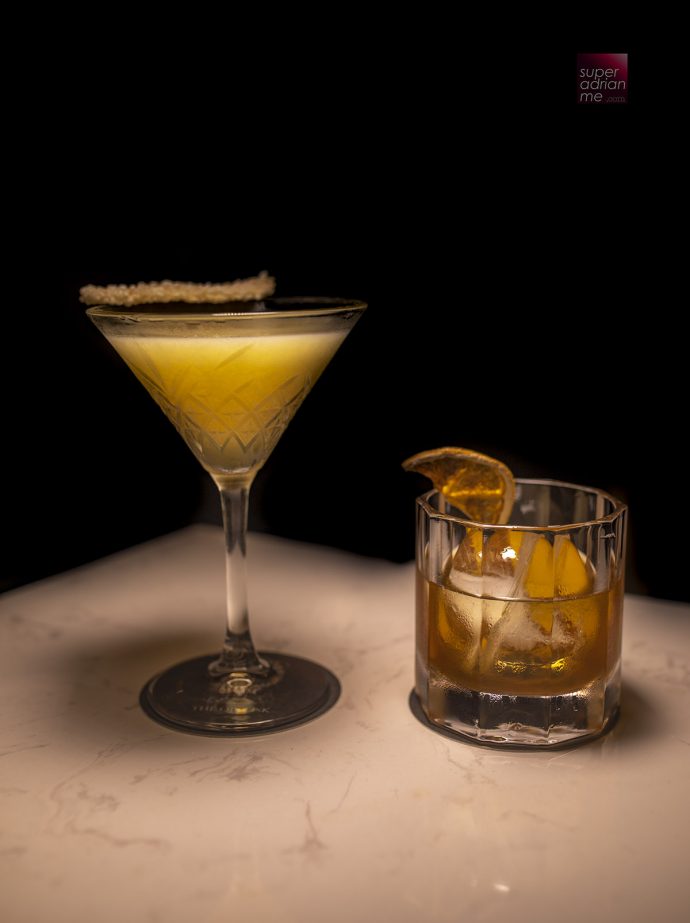 The Mango Sticky Rice is a new cocktail rendition of the popular Thai dessert. The S$18 cocktail comes with a crunchy sticky rice crisp compliments the glutinous rice vodka, coconut milk, fresh mango and vanilla essence. Or enjoy the same ole good Cognac Old Fashioned (S$18) freshly prepared with Martell VSOP, sencha and Regans orange bitters.
Torrijas (S$14)
In the mood for sweets, order the Torrijas (S$14)
Bak Chor Mee Scotched Egg (S$16)

Otah

Mango Pudding (S$12)

Claypot Rice (S$24)
In September last year, we visited The Obelisk and tried out their Bak Chor Mee Scotched Egg (S$16); Otah of prawn, squid and mackeral with green papaya salad topped with kaffir lime powder; Claypot Rice (S$24) and Mango Pudding (S$12). My favourites then were the Claypot Rice with chorizo, seaweed, ikura, and marinated egg yolk. The Mango Pudding was served with almond brittle and coconut granita.