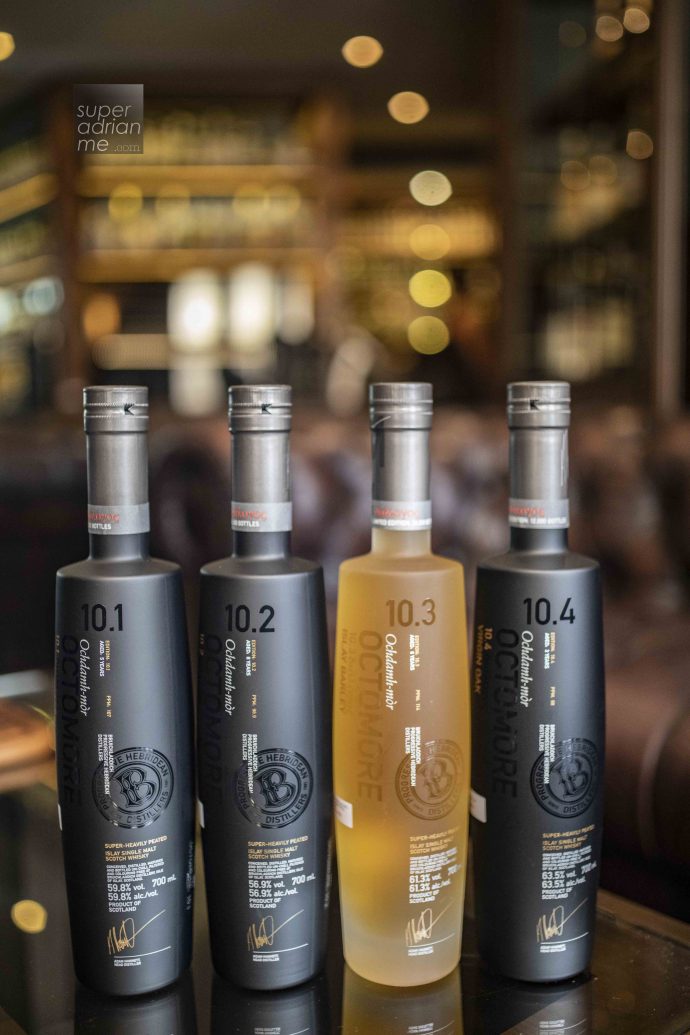 The world's most heavily peated series of single malt scotch whiskies returned with its 10th edition in October 2019 with the last edition in the series, the Octomore 10.4 unveiled in January 2020.
The Octomore 10.4 is distilled from Scottish barley in 2016. The three-year old edition is the youngest ever released.
Head distiller Adam Hannett explores the realms of "softer smoke" for the Octomore 10 series with a complex, layered and endlessly alluring experience.
Octomore 10.1 is priced at S$279.99. The 10.3 is priced at S$394.99 and the 10.4 at S$334.99. These are available at Asher BWS, Simply Whisky and La Maison Du Whisky, and at Whisky Bar The Wall for on-trade.
Octomore 10.3 is distilled in 2013 from the 2012 harvest. For the first time, the .3 is matured for six aged years but crucially only in ex-American oak and bottled at 61.3% abv.
Octomore 10.2 is a Global Travel Retail exclusive available at airports around the world.