Oscar's at Conrad Centennial Singapore is offering a Teochew Congee buffet for March and April 2020. Priced at S$35++ per person, guests get to indulge in four different types of rice porridge including a special Laksa Congee. From 15 to 31 March 2020, diners can enjoy a 1-for-1 deal making it extremely attractive.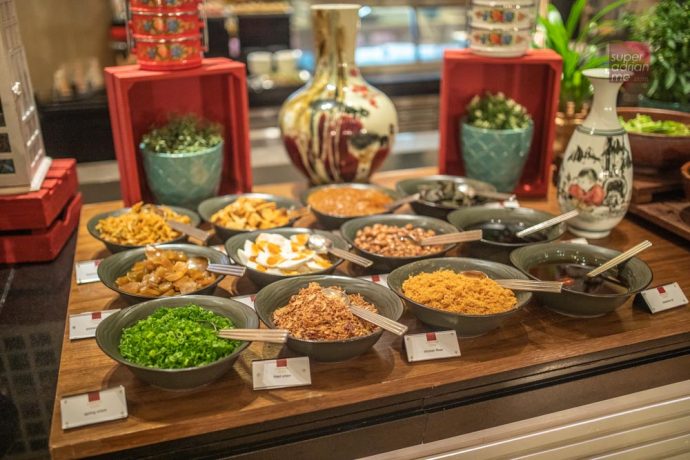 You can also expect the usual suspects at the condiment station which features salted eggs, century eggs, pickled lettuce, peanuts, floss, fermented tofu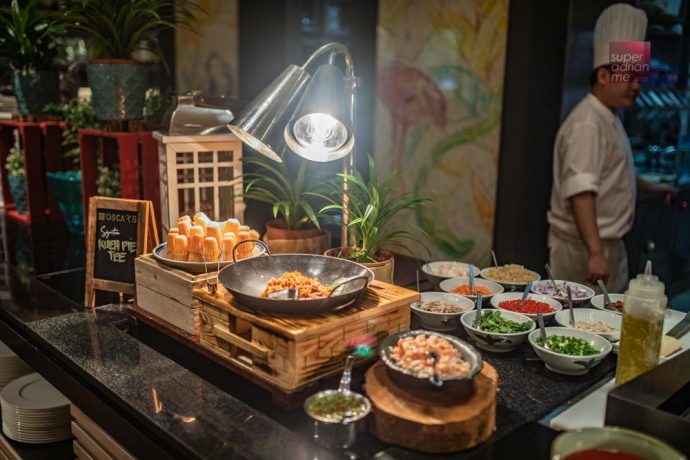 There is a live omelette station, where you can pick the ingredients and a chef is at hand to prepare it for you any way you like. A queue is always expected at egg stations. Make your own kueh pai tee while waiting for the chef to prepare your eggs.
Pick from a selection of cooked dishes to go with your porridge such as braised mushrooms and beancurd skin, braised pork, fried luncheon meat, otah topped with a runny egg and many others.
A selection of western salads are also available and the dessert station features a selection of pastries and cakes as well as Tau Suan and other local desserts.
Oscar's Teochew Congee Buffet is available for dinner from 6 pm to 10 pm. Call Oscar's at +6564327481/63 or email [email protected] for reservations.