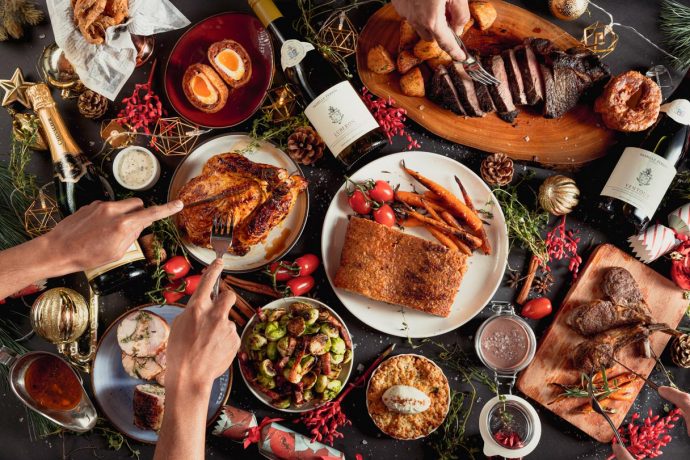 There has not been a time like this, in decades, when what we could all use is a hearty roast and toast. End 2020 on a miraculous note this December.
Oxwell & Clan is serving up a Christmas feast at the Straits Clan's Clan Cafe from now till December 26 (the traditional Boxing Day).
And the best present of all – Oxwell & Clan have partnered with Food Bank SG to give "One for One Meals" to people in need in the local community (minimum 5,000 meals). So for every meal you eat, a person in need receives one too. Truly in the spirit of giving.
Oxwell & Clan's Roast & Toast menu, at S$98 per person is a feastive joy. I speak from overwhelming experience, as I was served 18 items, yes, I can count, a Christmas bounty of food so delicious you'll want to do it all over again the next day.
Spiced pear, Scotch egg, Scottish smoked salmon, grass-fed beef sirloin, free-range chicken, crispy cone bay skin barramundi, shrimp, pumpkin soup, pate, turkey roulade, artisanal cheese board, perfect date pudding & apple crumble and the most heavenly of vegetables, a very special cornucopia of roasted cauliflower, charred Brussels sprouts, heirloom carrots and more, more.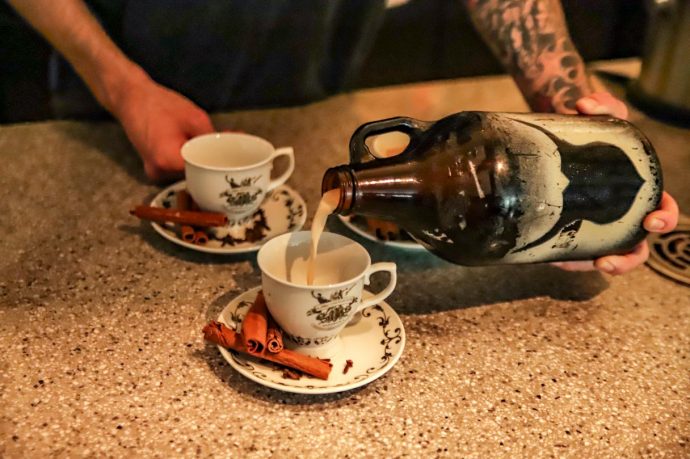 There's Dorper lamb chops, crackling pork belly, grilled asparagus, salads, and of course Yorkshire pudding and egg nog to choose from. Exceptional food quality.

The Straits Clan, 31 Bukit Pasoh Road, is an iconic place in a historical building. Instagram alert here! The festive pop-up cafe is open to the public from 11.30am to 10pm weekdays and until 7pm on Sundays.
Even their cocktails are shout-outs, like the Winta Colada – vodka, pineapple, lime, coconut meringue. Sorry, no dancing on the table tops after.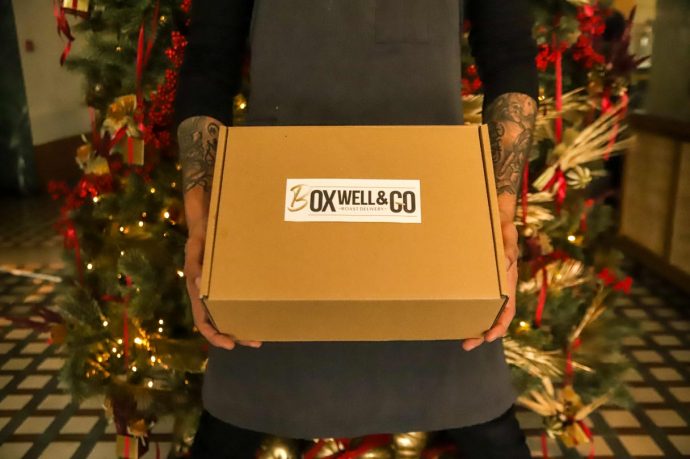 Do book your table – you will be giving a needy someone a festive big bite as well – by December 31. You can also order up a diner's box from Boxwell & Go.