Sodexo Singapore has teamed up with celebrity chef Bjorn Shen to develop a new festive menu for customers of the food services and facilities management company.
"Nothing brings people together like food. I am heartened by this opportunity to share my favourite festive recipes with Sodexo's customers through this collaboration. My wish for this menu is to reunite people this festive season and spread positivity and cheer no matter where they are – at home, school or the workplace."

Chef Bjorn Shen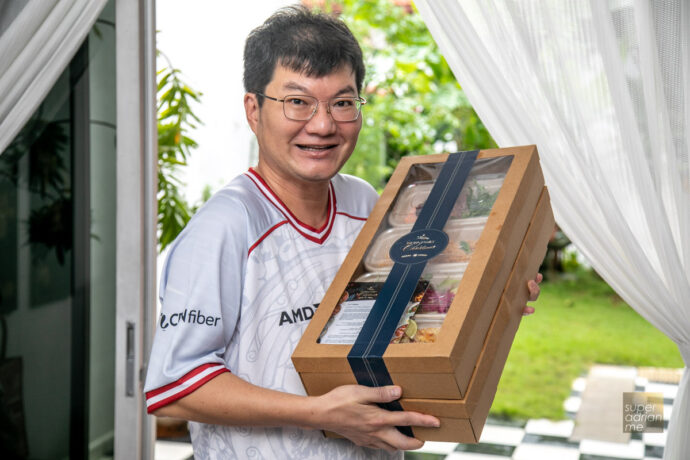 Available from 14 December 2022 with the last day of collection on 23 December 2022, the six-dish menu is available to Sodexo customers at selected corporate and education sites including INSEAD in take-home packs in limited quantities. Heating and serving instructions are provided so that you can enjoy the dishes easily at home.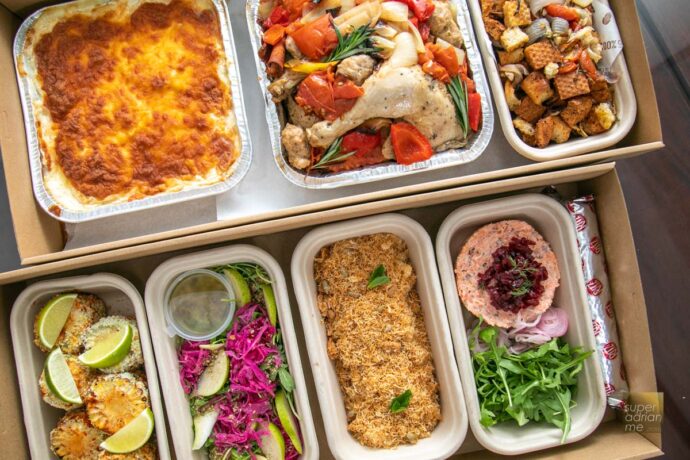 For starters, enjoy the smoked salmon pate, beetroot jam and pickled onions with ritz crackers. And don't forget your veggies. The pear and rocket salad with seeded mustard dressing and pumpkin seed dukkah is absolutely refreshing. My favourite starter was the charred corn with herbed aioli, Grana Padano cheese and chilli.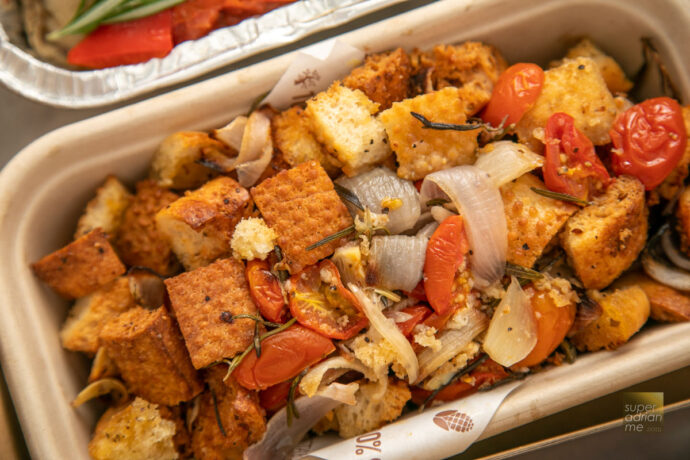 For the main, Kleftiko of chicken and sausage with a tomato bread crust reminds us of turkey and stuffing. You get six sizeable juicy yet flavourful chicken thighs.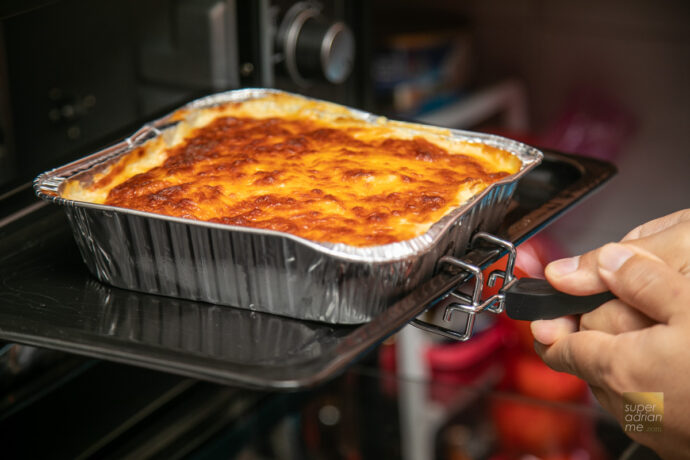 The other main is a potato and smoked cheese gratin. So addictive, it'll help fill you up. Reheating in the microwave is easy. It is ready to eat in after two minutes of full-power reheating.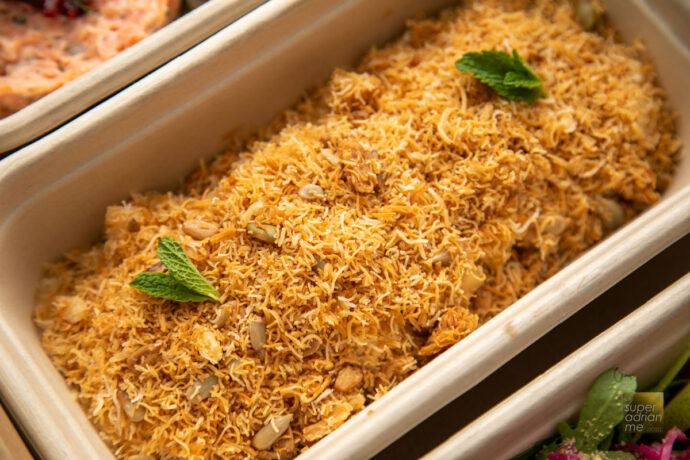 What we initially though was a dish of Nasi Biryani turned out to be dessert. The Greek apple pie, honeyed yoghurt and sunflower seeds makes a perfect ending to the meal.
Tune into the Sodexo's Family Christmas Spotify playlist as you enjoy your feast.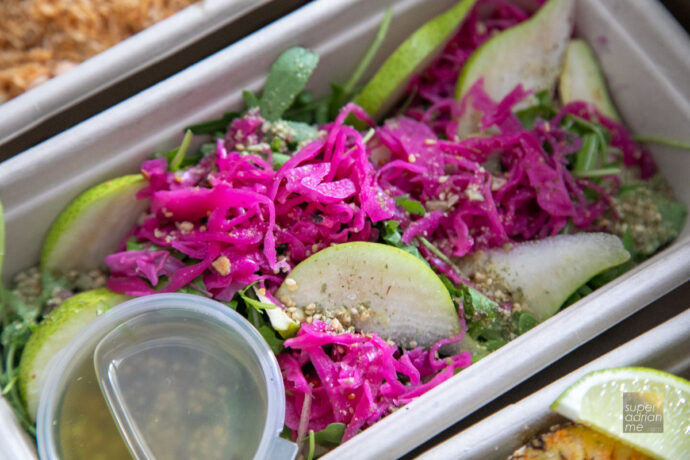 This is the second time Sodexo has partnered with Chef Bjorn. Earlier this year, Sodexo launched a plant-based menu with Chef Bjorn to expand its plant-based offerings for its customers. Chef Bjorn Shen also recently collaborated with Wildfire Burger to launch a limited-time Cheese Lover Burger.
Sodexo Group was founded in Marseille in 1966 by Pierre Bellon. Today it is the global leader in Quality of Life Services, an essential factor in individual and organisational performance. It has operations in 53 countries with 422,000 employees serving 100 million consumers each day. Its portfolio includes Food Services, Facilities Management Services, and Employee Benefit Solutions. Besides providing quality, multichannel and flexible food experiences, Sodexo Group also designs attractive and inclusive workplaces and shared spaces, and manages and maintains infrastructure in a safe and environmentally friendly way. It also offers personalised support for patients or students, and creates programmes fostering employee engagement.
Sodexo established the Singapore operations in 1982. This year, it celebrates its 40th anniversary and has 850 employees delivering a range of integrated on-site services to some 50 clients including corporate companies, healthcare facilities, educational institutions, and remote sites.
Our first encounter with Sodexo was in Hong Kong.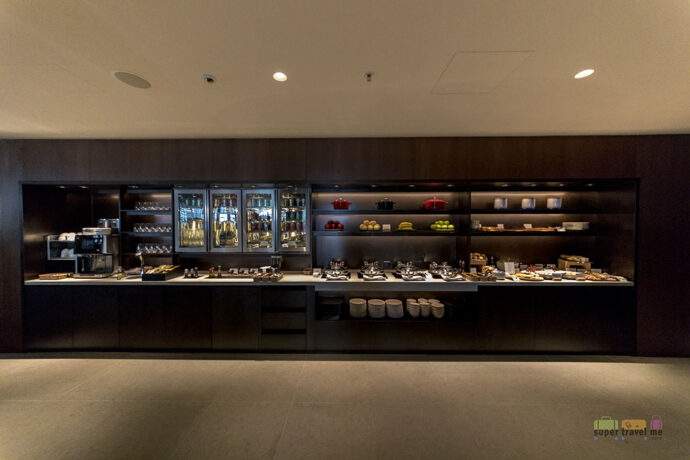 In 2018, Cathay Pacific partnered with Sodexo to develop special menus at its six airport lounges at Hong Kong International Airport including The Deck, replacing Plaza Premium, its previous vendor. Read our first look of The Deck Lounge in Hong Kong International Airport report in our sister website SUPERTRAVELME.com.
Sodexo has been operating in Hong Kong SAR since 1991 with corporate, airline lounges, international schools and universities as its clientele. Sodexo's Airline Lounge Services portfolio of services includes on-site services, benefits and rewards services and personal and home services.