The Hong Kong government has relaxed social distancing measures and lifted restrictions for inbound visitors. Amber code for inbound visitors has been removed since 14 December 2022.

Inbound visitors will still need to take a PCR test on arrival at Hong Kong International Airport as well as on the second day in the city. Subsequently, they will also be required to take a rapid antigen test for five days. Those who test negative will be able to enter previously not allowed venues such as restaurants & bars, theme parks or museums. People no longer need to scan LeaveHomeSafe QR Codes to enter venues. However, they still need to show proof of vaccination for entry into restaurants and certain venues. You are still required to wear your mask indoors and outdoors.

This is great news for the travel industry as well as local businesses. We've missed the food in Hong Kong especially the cha chaan tengs there. A trip back is definitely on our list of to-visit destinations soon.
Hong Kong Tourism Board Gets Busy to Hype Up Visitor Expectations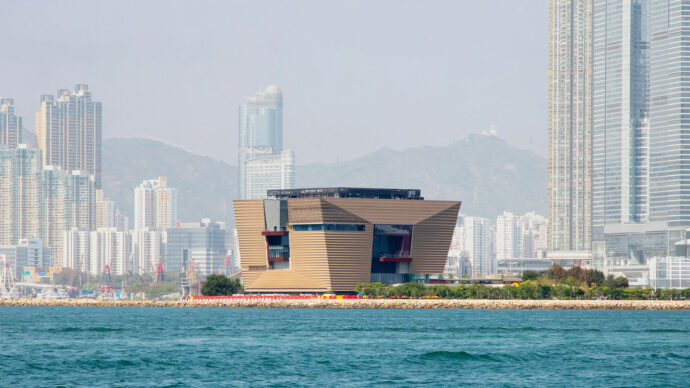 Hong Kong Tourism Board welcomes this move as the new measures will stimulate travellers' interests in visiting Hong Kong.
"It is glad to see the lifting of amber code arrangement for inbound visitors. It marks the opening of tourism doors of Hong Kong. Seizing this opportunity, HKTB presents Hong Kong's brand new experiences to our overseas travel trade partners, whom we haven't seen in a while, hoping that they will introduce brand new tourism products and share Hong Kong's tourism appeal to visitors in their respective markets and bring them back to Hong Kong as soon as possible. The familiarisation trip marks the milestone first step to our continuous efforts in inviting travel trade partners and media organisations in other visitor source markets to Hong Kong. We will also roll out a global promotional campaign with a view to teaming up with various sectors across the city to drive the full revival of Hong Kong's tourism together."

Mr Dane Cheng, HKTB Executive Director
The tourism board is currently hosting a 5-day-4-night mega familiarisation trip for about 60 Southeast Asia travel trade representatives from Thailand, Malaysia, Indonesia, the Philippines and Singapore so that they can experience Hong Kong's new tourism appeals and winter festivities in person. They visited the newest attractions including M+ and Hong Kong Palace Museum in West Kowloon Cultural District; voyaged through religious site in "Hong Kong Neighbourhood – West Kowloon" ; experienced new rides and performances in theme parks.
HKTB is rolling out a global promotional campaign calling it "Hello Hong Kong" to showcase Hong Kong's tourism appeals and new experiences. Different sectors in the city stand together to warmly welcome visitors to Hong Kong. It will invite hundreds of industry representatives, travel trade media, KOLs and Hong Kong Super Fans from around the world to visit .A group of film directors from Southeast Asia will be invited to Hong Kong to make microfilms to showcase Hong Kong's charms. And HKTB will also participate in overseas trade shows with the travel trade to showcase Hong Kong as a destination.
Visitors can expect treats when visiting the city. Special welcome drinks will be offered to guests when they arrive in Hong Kong in the first month of the campaign. About 100 restaurant and bar partners are expected to participate. HKTB promises other hospitality treats as well. HKTB will partner with airlines, tour operators, and hotels to offer various treats to lure visitors to Hong Kong. It will support the airport authority and airlines in overseas promotion via free air ticket giveaways.
Four Flagship Trade Shows Lead the Return of Business Events to Hong Kong in 2023
HKTB will continue to organise mega events, including those specially designed for visitors, to showcase Hong Kong's return to the international stage. Over 200 events and happenings are confirmed to be staged in Hong Kong in 2023. Over 100 large-scale MICE events will also be staged in 2023.
Four of the world's leading flagship trade shows are returning to Hong Kong in 2023. They include Jewellery & Gem WORLD Hong Kong (JGW), Jewellery & Gem ASIA Hong Kong (JGA), Cosmoprof Asia, and premier fresh produce fair ASIA FRUIT LOGISTICA. This is in addition to the over 30 major B2B conventions over the next few years. In total, these events are expected to draw over 300,000 participants.
| | | | |
| --- | --- | --- | --- |
| Jewellery & Gem ASIA Hong Kong (JGA) | 22–25 June 2023 | Hong Kong Convention and Exhibition Centre | The jewellery industry's biggest B2B sourcing shows are making a triumphant return to Hong Kong in 2023. The trade's flagship and most iconic show – Jewellery & Gem WORLD Hong Kong (JGW) – will return to its original dual-venue, product category-specific format at AsiaWorld-Expo (AWE) from 18 to 22 September 2023 and the Hong Kong Convention and Exhibition Centre (HKCEC) from 20 to 24 September 2023. Jewellery & Gem ASIA Hong Kong (JGA) will be held from 22 to 25 June 2023. |
| Jewellery & Gem WORLD Hong Kong (JGW) | 18–22 September 2023 | AsiaWorld-Expo | |
| Jewellery & Gem WORLD Hong Kong (JGW) | 20–24 September 2023 | Hong Kong Convention and Exhibition Centre | |
| ASIA FRUIT LOGISTICA | 6–8 September 2023 | AsiaWorld-Expo | ASIA FRUIT LOGISTICA 2023 made the strategic decision to return to Hong Kong, its long-established location since 2008. Asia imports about 16 million tonnes of fresh fruit annually, and ASIA FRUIT LOGISTICA is the region's premier conference and trade fair for the fresh fruit and vegetable supply chain business. ASIA FRUIT LOGISTICA will be held from 6 to 8 September in the AWE, along with the ASIAFRUIT CONGRESS. |
| Cosmoprof Asia | 14–16 November 2023 | AsiaWorld-Expo | Cosmoprof Asia, the largest B2B beauty exhibition in the Asia Pacific region, will also return to the city next year. "Since the show was first launched in the city in 1996, it has seen consistent growth, with the 2019 edition being the most successful to date. Hosting the exhibition in Hong Kong has made a significant contribution to this growth, as the city has a gravitational pull of buyers and sellers, not just across Asia and Mainland China, but the entire world, to explore fast-growing beauty business in our region," said Michael Duck, Executive Vice President – Commercial Development, Informa Markets. |
| Cosmoprof Asia | 15–17 November 2023 | Hong Kong Convention and Exhibition Centre | |
From 6 to 9 December this year, one of the most significant regional rheumatology congresses in the world – the 24th Asia-Pacific League of Associations for Rheumatology Congress (APLAR) – returned to Hong Kong. The congress was the largest group of overseas attendees in person since the pandemic began.
Multiple international conventions in the fields such as business, aviation, innovative technology and medical sciences are set to take the stage in Hong Kong in the next few years.
RISE, one of the world's most influential tech events, will take place in Hong Kong for five consecutive years starting in 2024. Since its inception in Hong Kong in 2015, it has become Asia's largest tech event, according to CNBC, and it serves as an important window for companies from both East and West to make connections in new markets. Also, one of the world's sought-after Web3 events, the WOW Summit, will be held in Hong Kong in 2023, a first in the Asia Pacific region.
Flying to Hong Kong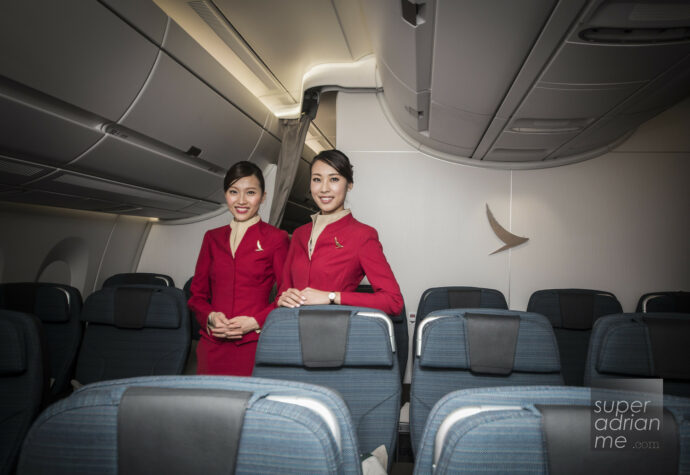 The Cathay Pacific Group, which includes passenger airlines Cathay Pacific and HK Express, has already added about 3,000 passenger flight sectors in the fourth quarter of this year. This includes Cathay Pacific resuming flights to popular destinations such as Tokyo (Haneda), Denpasar (Bali) and Zurich in November, as well as Sapporo, Fukuoka, Penang and Dhaka in December. More popular destinations are set to be resumed in 2023, including Phuket and Nagoya in January. The airline also recently resumed First Class service on its passenger flights to London.
Meanwhile, HK Express has resumed flights to Tokyo (Haneda), Chiang Mai and Da Nang in December, with services to Jeju and Busan in the pipeline for January.
The Group remains fully committed to rebuilding the connectivity of the Hong Kong international aviation hub. The group is on track to achieve its target of operating up to one-third of pre-pandemic passenger flight capacity levels by the end of 2022 and expects to be operating around 70% of pre-pandemic passenger flight capacity by the end of 2023, with an aim to return to pre-pandemic levels by the end of 2024.
Special Airfares from Singapore to Hong Kong
In Singapore, Cathay Pacific is offering all-in special fares to Hong Kong from S$290 in Economy. Special fares to Hong Kong are also available in Premium Economy from S$910 and Business Class from S$1,545. Book by 4 January 2023 for travel until 28 February 2023.
Visit the Cathay at Cityplaza Retail Space in Hong Kong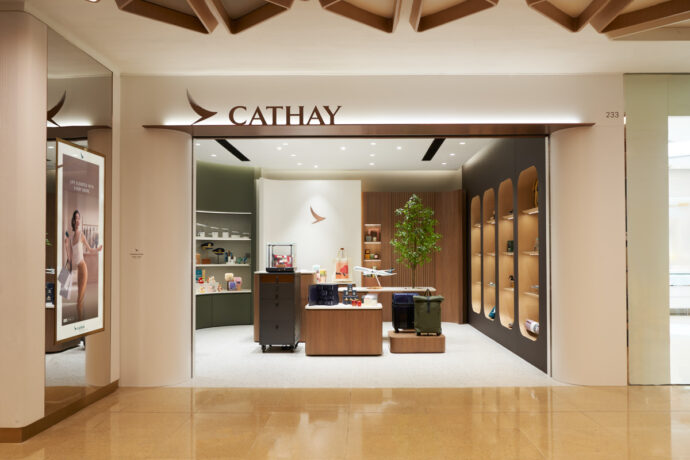 And if you are a big Cathay Pacific fan, be sure to visit Cathay at Cityplaza at Shop 233, 2/F Cityplaza, the airline's first experiential retail space. Explore a suite of Cathay-branded merchandise, from a special-edition co-branded Cathay x Start from Zero upcycled galley container to Christmas-themed products. Check out the merchandise in the Cathay app to learn more about the items in the store. You can add items to your online shopping cart and pay with Asia Miles, cash or a combination of both. Then choose to pick up at the store or home delivery. Asia Miles members continue to earn one mile for every HK$4 spent.
Eat, Drink and Shop at Harbour City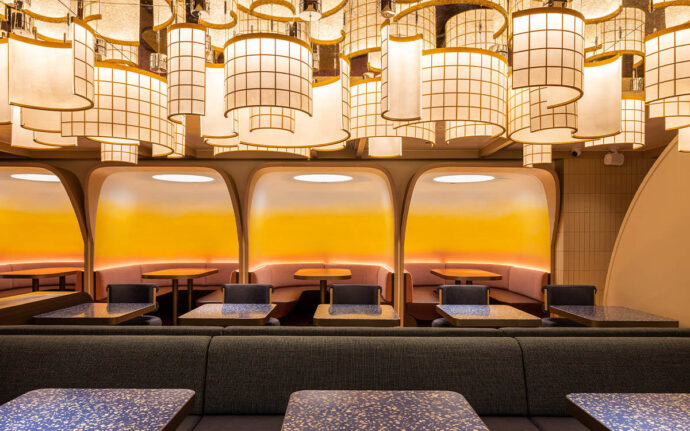 At Harbour City, one of Hong Kong's largest mall, close to 300 shops have opened and expanded over the past three years, including the brand-new Canton Road flagship store of Hermès, DIOR and Piaget, numerous food & beverage outlets and special concepts.
Starting from last year, Hermès and Ferragamo opened their two-storey flagship stores, while Hong Kong's largest DIOR and Piaget flagship stores, Gucci's two-storey flagship store expansion, and Miu Miu's specialty store also launched on Canton Road this year. Brand new flagship stores from De Beers and Van Cleef & Arpels on Canton Road will officially open soon.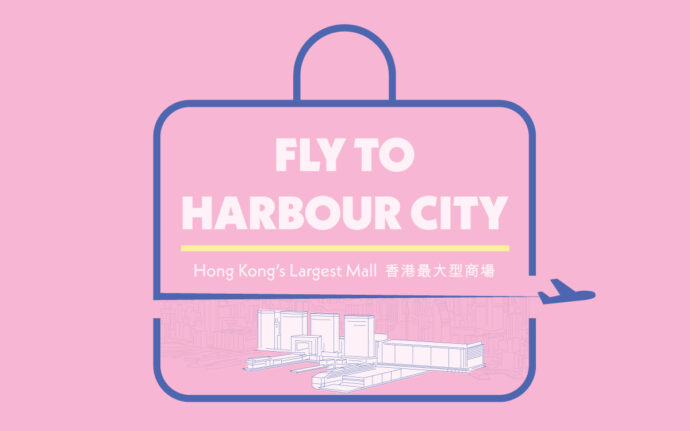 For the month of December, Harbour City has launched "Fly to Harbour City" reward game on Instagram for tourists. Publish an Instagram post to share your one-day itinerary in Harbour City and the 1,000 most creative and passionate overseas participants will win prizes such as HK$1,100 dining vouchers, 205 of Best Available Rate on booking of Marco Polo Hong Kong Hotel, Gateway Hotel and The Murray Hotel.
There are over 90 restaurants at Harbour City. Newly opened restaurants offering Chinese and Asian cuisine include Art of Canton, CaN LaH, CHECK-IN TAIPEI, Gold Garden Shanghai Cuisine, GRILL MANTEN-BOSHI, PUTIEN, Prince Restaurant, Terrace in seaside, Voynich, XUÂN and YAOYAO. There are also many newly open cafés where the interior design and food & beverage are perfect for photo taking including Cupping Room Coffee Roasters, Tea WG, The Coffee Academics, and Omotesando Koffee.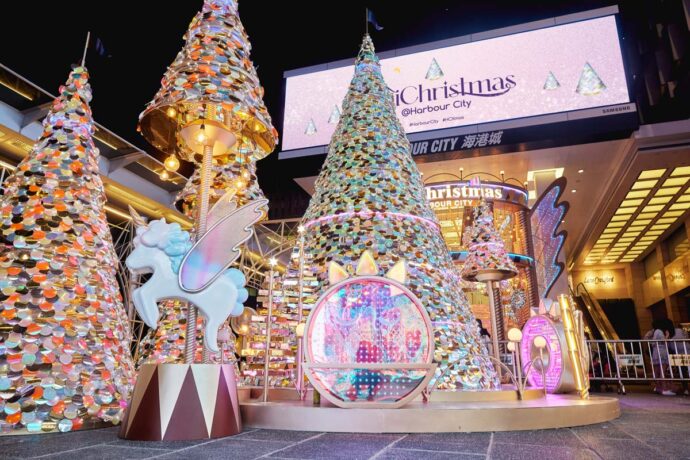 From 17 November 2022 to 2 January 2023, Harbour City is turned into a "Unicorn Merry-Go-Round Paradise". Walk through the Ocean Terminal Forecourt and be surrounded by sparkling Christmas trees, both earthbound and sky-high. The Unicorn Merry-Go-Round Palace also features hundreds of glamorous star-like lights hanging from the ceiling.
Hong Kong WinterFest – Tallest Outdoor Christmas Tree in Town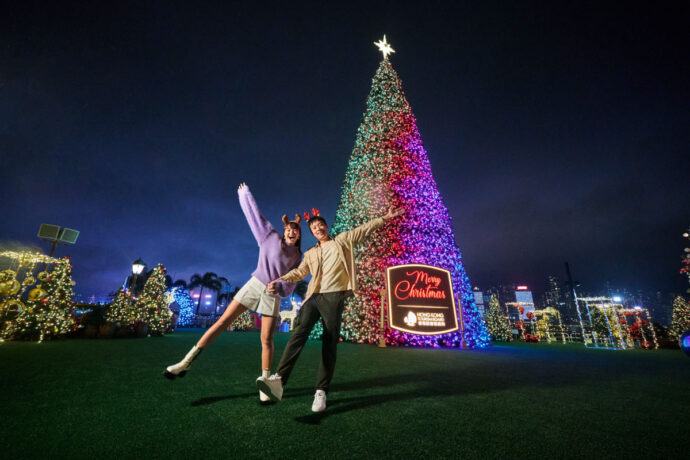 From 25 November 2022 to 1 January 2023, an over 20 metre lighted Christmas takes centre stage at the Christmas town at Harbourside Lawn West in West Kowloon Cultural District harbourfront for the Hong Kong WinterFest that is organised by HKTB. Enjoy music and special twinkling effects as well as gorgeous panoramic views of Victoria Harbour.
Look for the Christmas Instagram stickers on Instagram by searching "HKWinterFest2022" and share the joy of the season.
Hong Kong Disneyland Unveils New Castle of Magical Dreams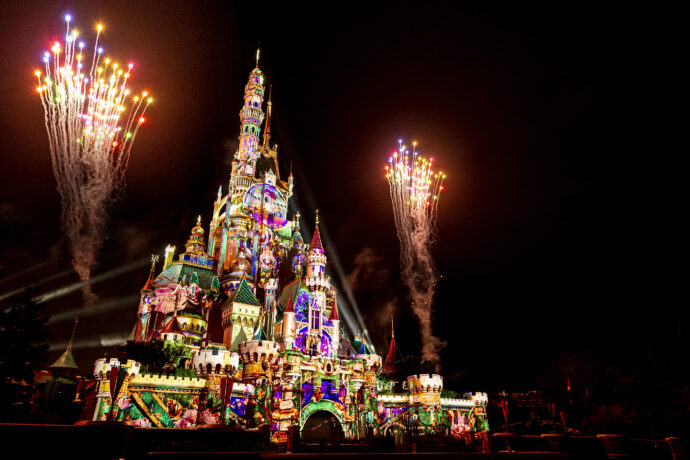 Time to make a trip back to Hong Kong Disneyland. There's a new castle. The Castle of Magical Dreams is inspired by the Disney Princesses and Queens and how these heroines pursued their dreams. And at night enjoy the breathtaking night-time spectacular entitled "Momentous". Large-scale projections illuminate the castle, transforming it into an inspiring narrative featuring Disney's beloved characters.
Hong Kong's Water World Ocean Park Offers over 27 different Attractions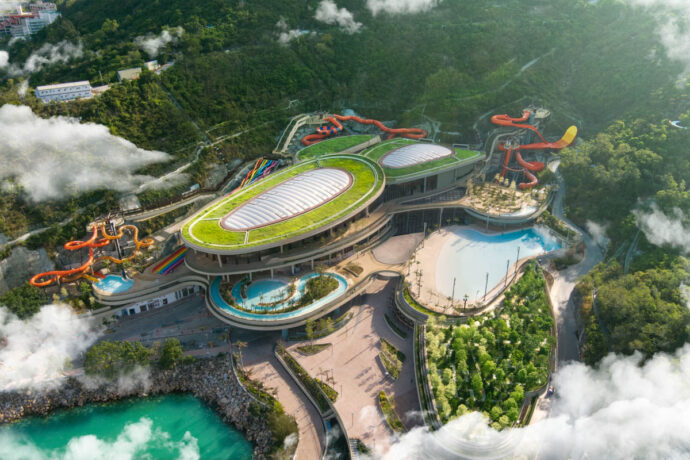 Ocean Park's Water World took four years to build and it finally opened to the public late last year. It is Asia's only year-round, all-weather water park, nestled between rolling hills and magnificent views of the South China Sea.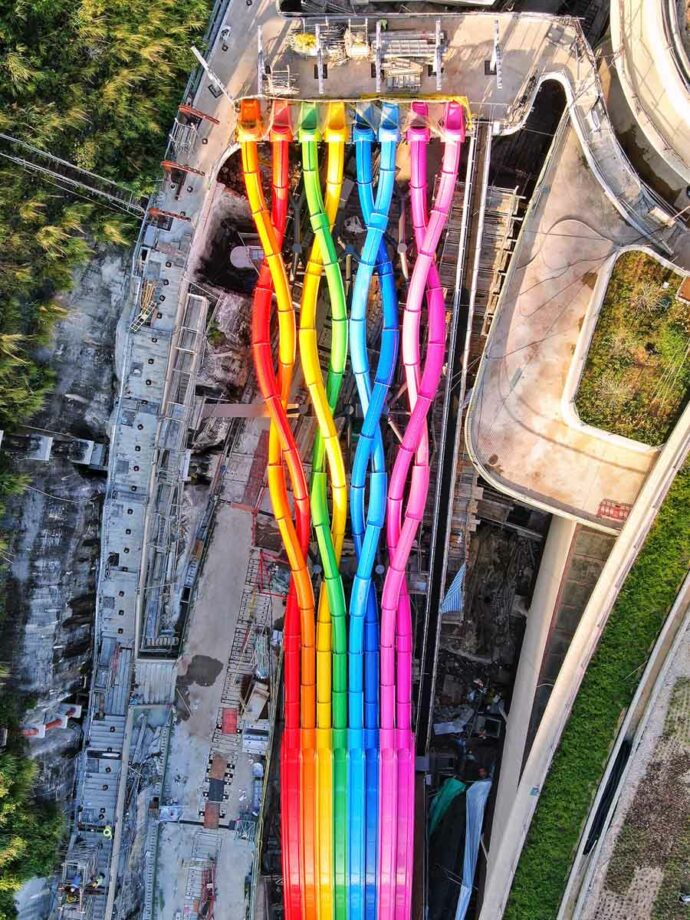 Enjoy over 27 different attractions at the park, including a trio of thrilling body slides that can take you through 58-metre-long loops, daredevil free falls, and see-through slides to test your courage.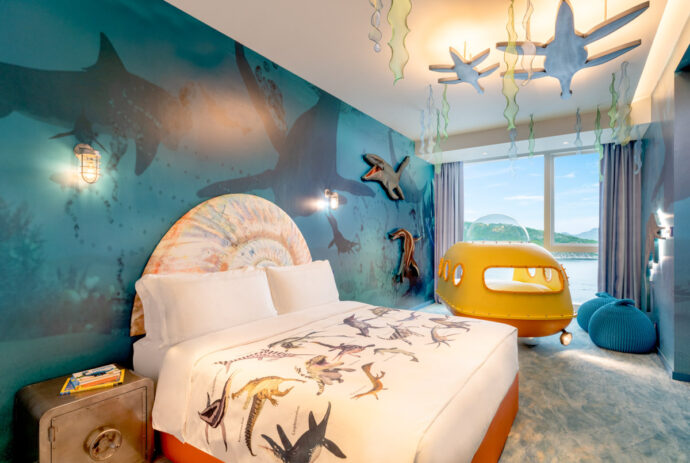 Complete the experience and stay at the recently opened Fullerton Ocean Park Hotel. The 425-room hotel is the first resort for The Fullerton Hotels and Resorts as well as the brand's debut in Hong Kong. The waterfront urban resort offers breathtaking views of the South China Sea. It is a 15-minute drive from Hong Kong's Central business district. Families can spoil the young ones in one of the nine kids-themed rooms – Hong Kong Safari Room, Jurassic Submarine Room, Mermaid Princess Room, Panda Party Room, Pirate Paradise Room and the Rainbow Unicorn Room.