Cathay Pacific has brought back First Class cabin service on flights to London Heathrow on CX251/CX252 since 5 December coinciding with the addition of more flight frequencies between Hong Kong and London Heathrow. First Class cabins to Paris on CX261/CX260 will resume from 18 January 2023 and Tokyo (Haneda) on CX548/CX549 from 1 February 2023.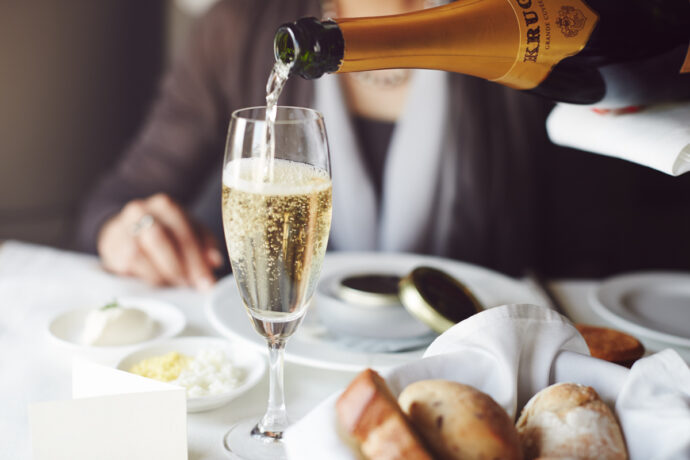 A limited edition Krug 2004 Vintage Champagne and a special celebratory edition of Blanc de Lynch-Bages 2018 and Château Lynch-Bages 2000 were introduced to mark the return of the airline's First Class service. Available in First class on flights to and from London in December, this special offering celebrates Cathay Pacific's long-standing partnerships with House of Krug and Château Lynch-Bages, with whom it has partnered since 1986 and 1989, respectively.
Guests also get to enjoy an extensive wine selection, teas from JING, cold-pressed juices from Bless, and the airline's own Betsy craft beer produced by Hong Kong Brewery, Gweilo Beer.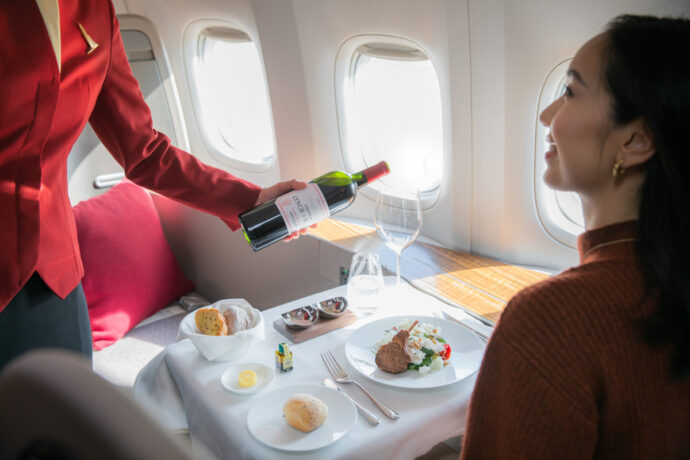 First Class guests can dine at their preferred time. Enjoy a variety of fresh flavours and contemporary dishes that includes hearty favourites as well as nutritious wellness options and authentic Hong Kong dishes. Ingredients are sourced from producers that support sustainable and ethical practices, such as pork from Dingley Dell Farm, certified sustainable Nordic Skrei cod, organic free-range eggs from Sunny Queen Farms in Australia and others.
For December, First Class guests will be able to enjoy Cathay Pacific's special Christmas-themed menus.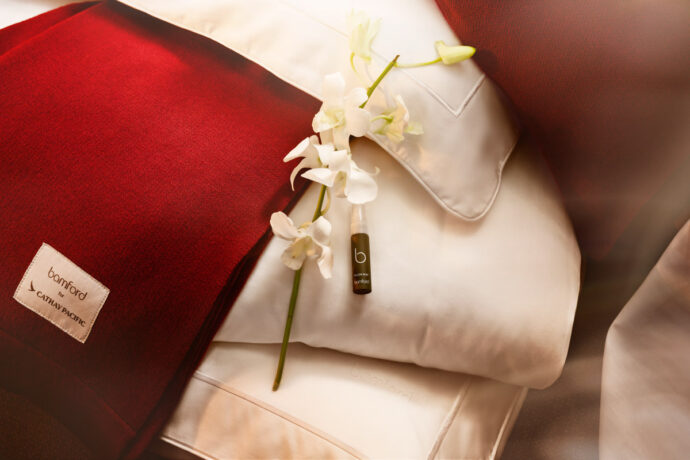 Cathay Pacific has partnered Bamford to provide exquisite bedding and amenities from the 600-thread-count sustainably sourced cotton bedlinen, men's and women's natural skin care products and amenity kits.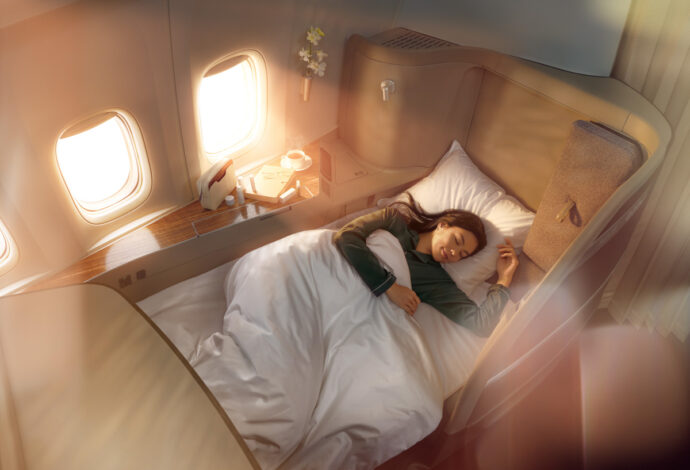 A pillow menu offers a choice of pillows. Allow the cabin crew to transform the space into the softest bed in the sky with a mattress and duvet followed by a pillow of choice with lavender-scented Bamford Pillow Mist. Change into a cotton sleepsuit with slippers and enjoy your sleep with an eye mask from Hong Kong brand PYE.