Celebrate the gift of scent as we survived through 2022, be it for yourself or for that someone special in your life. Check out the Yankee Candle Well Living collection or something from Lush's Snow Fairy collection or Advent Calendar as well as Aesop's collection of four gift sets that represent a different store each. There's always a more classic Ferragamo scent in the new Signorina Holiday 2022 Edition.
Yankee Candle Well Living Collection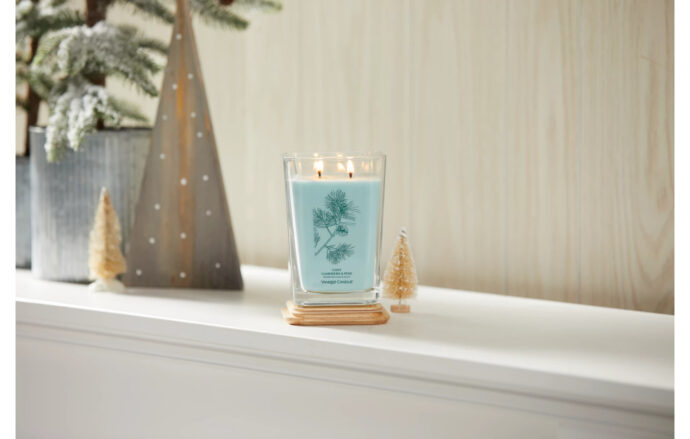 Yankee Candle launches the new Well Living Collection to rejuvenate and renew the home and family with specially formulated wellness-inspired scents. The collection is the first of Yankee Candle's collection that is made from 100% renewable resources that features a new coconut and soy wax blend that is more sustainable for the environment. The coconut and soy wax promises a slower burn as well, making it an overall better choice for the environment. Each glass candle has a premium square vessel-shaped exterior and a natural rubberwood lid that doubles as a decorative base for the candle.
Two unique holiday scents under Yankee Candle's Christmas in Singapore include Nostalgic Cinnamon & White Pepper and Cozy Cashmere & Pine. There are four other regular fragrances under this collection such as the Balancing Sandalwood & Rose; Mindful Cypress & Sage; Restorative Hinoki & Juniper or Tranquil Rose & Hibiscus among others.
The Yankee Candle Well Living Collection candles are now available at Purely stores islandwide in the 2-wick large square jar (19.5 oz) and wax melts format. Each 2-wick large square jar candle has a burn time of 60 to 85 hours.
Recommended retail price for the Well Living Collection is S$42 for the 2-wick large square jar and S$10 for the wax melts.
Have a Lush-cious Good Time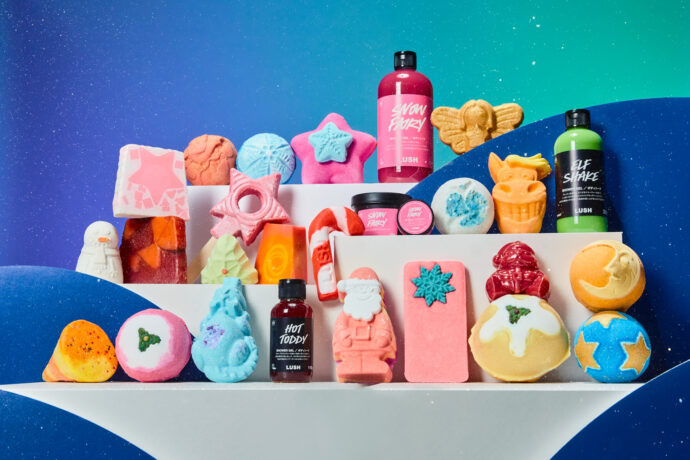 This Christmas, Lush is encouraging a culture of kindness, giving, and community. Designed with kindness in mind – being kind to yourself, others, and the planet. Snow Fairy makes a comeback this Christmas with a wide selection of products. New items include the Snow Fairy Lip Jelly (S$15), the magic potion for instant softness on the lips, the Snow Fairy Bubble Blowing Wand (S$20) for a sweet-scented bubble bath, the Snow Fairy Body Lotion (S$25) and Fairy Dust Dusting Powder (S$25), leaving your skin soft and sweet.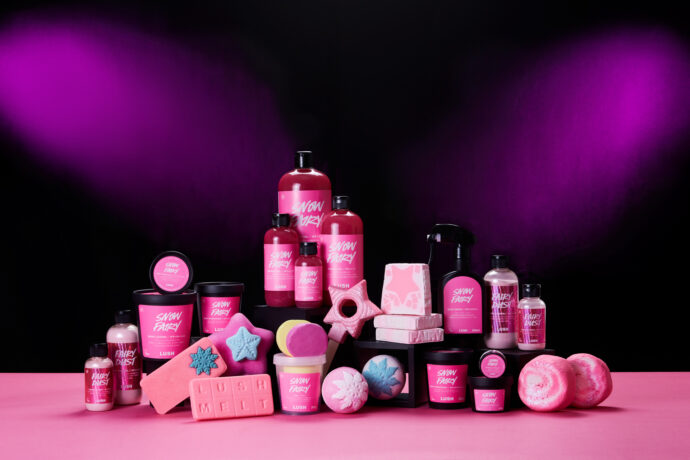 Unwind with four new cheery scents such as refreshing citrus essential oils Moon Bath (S$18), a cooling twist of eucalyptus and peppermint Snow Drift (S$16), a moisturising with prickly pear oil Partridge in a Pear Tree (S$18) or the golden-hued bath bomb with a colourful surprise Golden Pudding (S$19).
Gift sets are also available from a trio of sugar and spice in All Things Nice (S$50) and a set of six Lush bath products in Christmas Party (S$100), to the definitive collection of Lush's festive bathing products in The Art of Christmas Bathing (S$279) – packing 17 seasonal exclusive bath bombs and bubbles in a quintessentially Christmassy reusable box designed by ARTHOUSE Unlimited.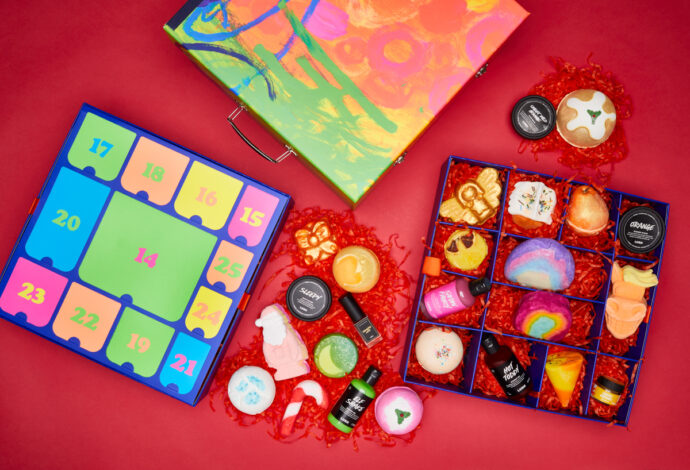 Or get the annual Lush Advent Calendar (S$499) with twenty-five specially selected product packaged in a limited edition box by ARTHOUSE Unlimited.
Aesop Poetry of Place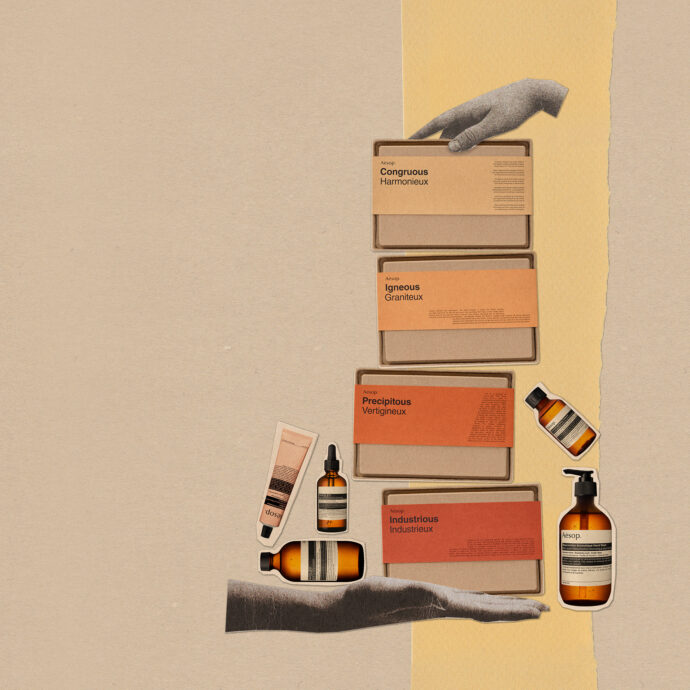 Aesop's 2022-23 collection of gift kits is themed "The Poetry of Place". Each of the four kits evokes the form of a particular Aesop store, bringing something of merit, worth and pleasure to the neighbourhood in which it sits.
Igneous (S$63) is a Geranium Leaf body care duo which recalls the singular stone façades of Aesop Pitt Street in Sydney. Industrious (S$93) is a triptych of hand care, inspired by the warm, cloistered space of Aesop Sounds Hannam in Seoul. Congruous (S$150) offers comprehensive care for hands and body via a quartet of formulations. Its design echoes Aesop Downtown LA. Precipitous (S$265) comprises a trio of Parsley Seed Skin Care with its corresponding store Aesop New Town Plaza in Hong Kong.
Each Kit is housed in a box made from 100% recycled paper pulp wrapped in a recyclable sleeve that speaks of the architecture of the relevant store as well as a playful guide to the area's vernacular.
Ferragamo launches new Signorina Holiday 2022 Edition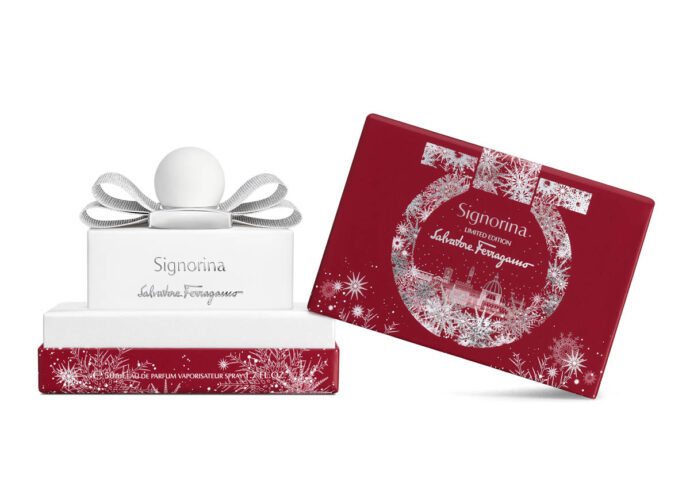 This Christmas, a new deluxe edition of Ferragamo's Signorina Eau de Parfum features a sparkling look specially designed for the festive season. The Signorina Holiday 2022 Edition showcases the bottle like a unique piece of jewellery. The chic snow-white glass flacon is presented in an iconic red box glowing with dazzling lights for an extra touch of glamour and preciousness. The signature Vara Bow embellishes each piece as an enduring icon of the House's timeless legacy and sense of beauty. The Signorina Limited Holiday 2022 EDP 50ml edition is priced at S$156 at TANGS at Tang Plaza, TANGS at VivoCity, Takashimaya Department Store, Metro Paragon, Metro Causeway Point and BHG Bugis.