Wildfire Burgers has unveiled its first limited-time burger in 2022. The XXL Taiwanese Fried Chicken Burger is available at both Keppel and NAFA outlets for dine-in and takeaway from 13 January till end of February 2022. Priced at S$15, each comes with two slabs of dredged chicken thighs prepared in Taiwan-night-market style. They are deep-fried and dusted with a signature spiced chilli pepper powder. Pickled cannonball cabbage, a triple-pepper aioli and butter toasted brioche bun complete the ultimate indulgence.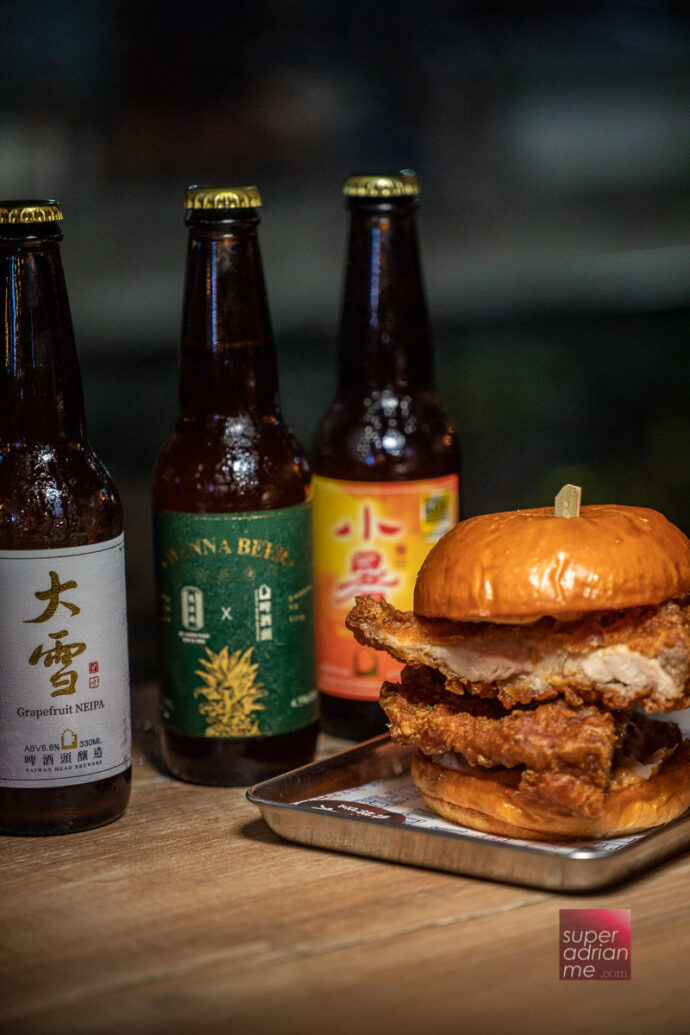 Only fresh and never frozen chicken thighs are used for this indulgent burger. They have a crispy golden exterior while inside the meat is succulent and tender. Sichuan peppercorns give you a fiery aromatic kick on your tastebuds.
Enjoy this with three craft beers available in three flavours at S$10 each – Taiwan Head Brewers' Taiwan Jasmine Session Ale and Grapefruit NEIPA or Pineapple Tart Beer.
Wildfire Burgers is located at 1557 Keppel Road, #01-04, Singapore 089066 and at 80 Bencoolen Street, #01-15, Singapore 189655.