What used to be Feather Blade has had a change of management and the introduction of a new Picanhas' was launched on 15 December 2020. The restaurant is named after the eponymous steak from Brazil. The picanha comes from the rump cap muscle, located at the top rear region of the cow, and is similar to the sirloin. Its smooth mouthfeel and a beefy taste along its signature strip of fat
40 year-old Shaleh Jati, the Singaporean founder of Picanhas', is a firm believer of simple dishes and concoctions, conscious service standards and contributing to the community.
There are only two mains on the menu. The S$21 Queen of Steak features a 200gm signature Picanha steak with Binchutan butter while the S$16 Picnaha Don is a bowl of butterfly pea infused rice topped with picanha steak slices and deep-fried crunchy bits, caramelised onions, pickled cabbage and onsen egg.
For the sauces, you have a choice of chimichurri, wasabi cream and Sze Chuan for S$2 each.
You can add sides such as the Cous Cous with sun-dried tomatoes, olives and orange; creamy Spinach; double-cooked Potatoes drizzled with Sriracha mayo; and a mix of button and shitake mushrooms. Each side costs S$7.
For S$11, you can add toppings such as the French Foie Gras or Hokkaido Scallops.
27 year old David Kit has created four Asian-inspired mocktails for the drink menu. Each mocktail is priced at S$12. The Kyoho Sangria is a totally different recipe from the cocktail I had at Feather Blade. This concoction of lychee, chrysanthemum, honey, cinnamon, halal wine and Kyoho foam is a rich creamy mocktail.
The Rose mocktails is made with rose cordial, pomegranate, chamomile, yogurt and milk topped with dehydrated rose chips for a sweet finish.
Adam's Apple Yuzu and Lemongrass are the other two refreshing mocktails on the menu.
The Alcohol Free Wine served here is Elivo Zero Zero Deluxe Red and White. The Red is 60% Tempranillo and 40% Cabernet Sauvignon while the White is 60% Albarino and 40% Airen Grape. A glass will cost you S$12 and a bottle costs S$48.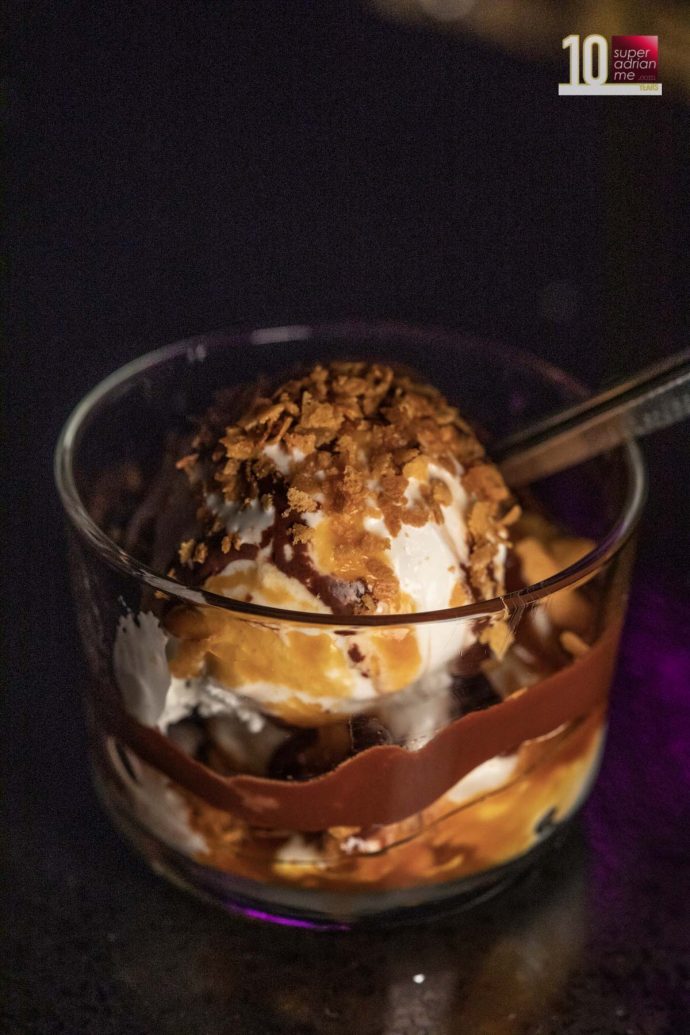 And if you still have the appetite for dessert, the French Vanilla Ice-Cream with Salted Caramel, Valrhona chocolate and Feuilletine biscuit makes the perfect ending to a great meal here.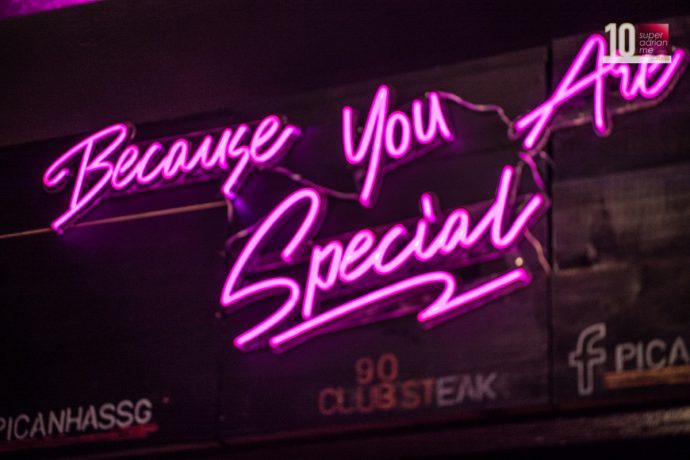 Picanhas' is located at 90 Club Street, Singapore 069458. It is open for lunch from 12 pm to 4 pm from Tuesdays to Sundays and for dinner from 6 pm to 10 pm.