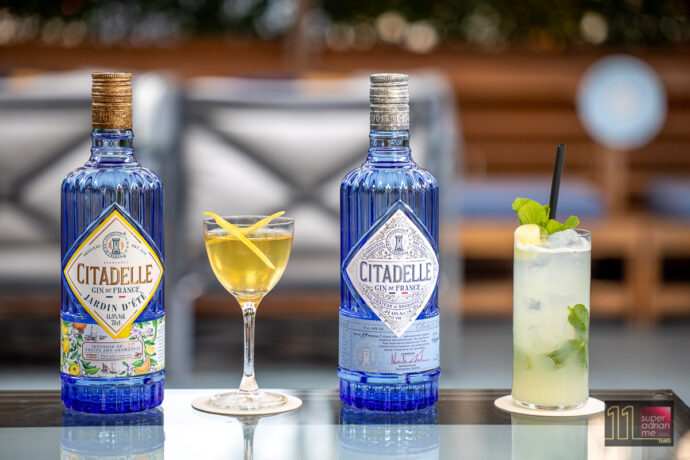 Raffles Courtyard has more to offer now with its collaboration with award-winning French Gin Citadelle Gin until 31 October 2021. Also available at Raffles Courtyard from 3 pm to 10 pm until 15 September 2021 is the Raffles Courtyard x Owneself Make Chef collaboration featuring three dishes from self-taught chef and owner Shen Tan who has also recently opened OG Lemak at Newton Hawker Centre.
Citadelle Gin Cocktails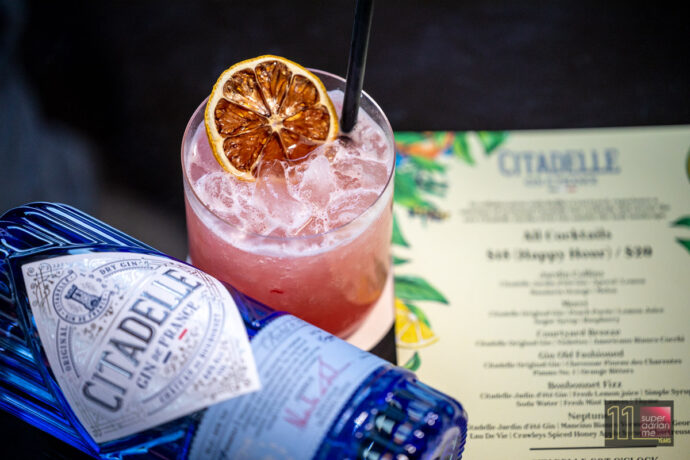 Raffles Courtyard has created four of its own exclusive cocktails using Citadelle gin. The bar uses Citadelle Jardin d'été gin, aperol, lemon juice, mandarin orange and melon juice for its Jardin Collins. Merci contains Citadelle Original Gin, peach purée, lemon juice, sugar syrup and raspberry. For the Courtyard Breeze, the bar uses Citadelle Original gin, violates and American Bianco. The Gin Old Fashioned is a concoction of Citadelle Original Gin, Chevessac Pineau does Charentes, Pimms No. 1 and Orange Bitters.
There are also two other special cocktails by Citadelle including the Bonbonnet Fizz and Neptune which uses the Citadelle Jardin d'été gin.
All cocktails are priced at S$20. During daily happy hour from 5 pm to 8 pm, they are priced at S$15. On Thursdays from 3 pm to 10 pm, you can also enjoy Citadelle G&T O'Clock. Pay only S$10 for a glass of Citadelle Gin & Tonic.
Raffles Courtyard x Owneself Make Chef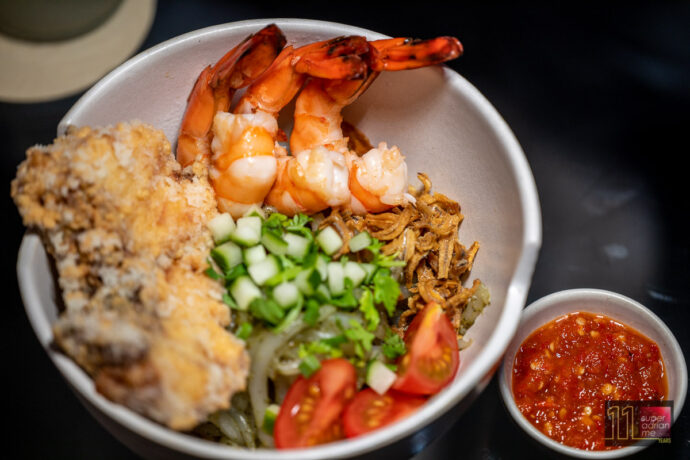 Celebrate Southeast Asia's rich culinary heritage with this collaboration with Chef Shen Tan. She presents her delightful trio or noodle-themed fusion dishes, infused with Singaporean and Southeast Asian flavours playfully named Make Mee Great Again. Dine on Tuesdays from 6 pm to 9 pm and you get the chance to meet the culinary team behind Ownself Make Chef.
The Bee Tai Mak-velous Ulam Pesto is a rendition of the popular Bee Tai Mak which is known as rice pin noodles or rat noodle for this resemblance to rat tails. Chef Shen adapts the classic Italian paste with chunky Ulam pesto for a multi-texture mouthfeel with every bite. The dish is served with salted egg cured barramundi and prawns and topped with crispy ikan billis, cucumber brunoise, cherry tomatoes and fragrant sambal belachan.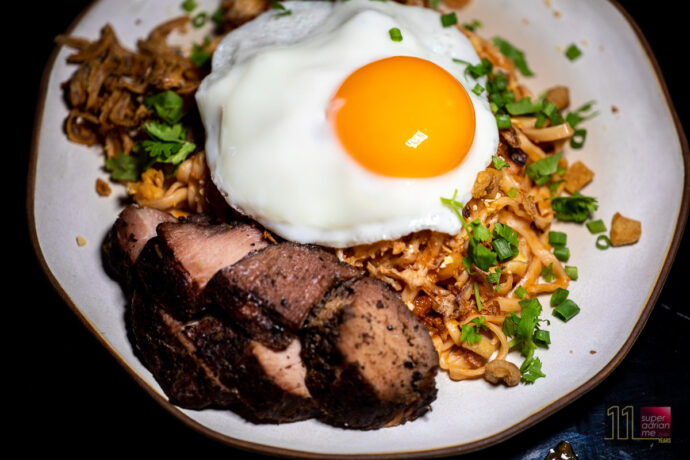 Chef Shen Tan puts her own spin on a Singaporean noodle favourite, the Ban Mee in SG Lard (LAO) Ban Mee Sambal Noodles. Thick handmade egg noodles are served with deliciously caramelised five-spice pork and crispy fried egg, aromatic lard sambal and coriander, fried garlic, spring onions, lardons and ikan billis.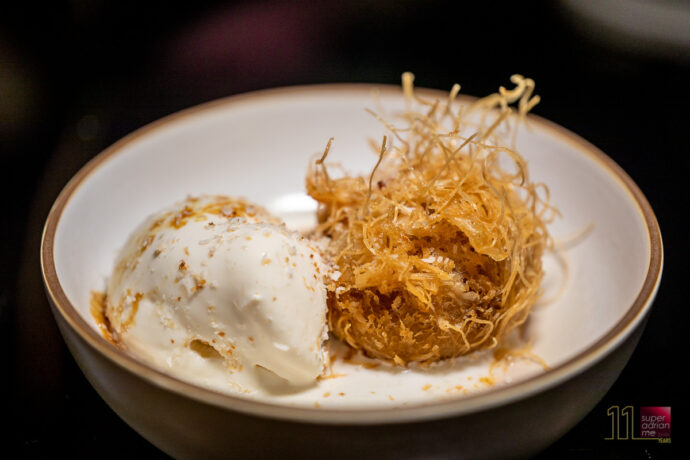 The dessert was the highlight for me. Orh-Nee You or Sweet Wu Kok is a sweet and crispy fried yam puff. This dessert features fried taro puffs encased in deep fried bee Hoon with an oozy gula melaka centre that is full of flavours and aroma. It is accompanied with coconut ice cream that has been drizzled with gula melaka butterscotch and topped with shallots.
Where Is Raffles Courtyard
Raffles Courytard is located at 328 North Bridge Road, Singapore 186973. The dress code here is casual chic. Slippers and shorts not allowed. Make your reservations for dining experiences at Raffles Hotel Singapore by calling +65 6412 1816 or emailing [email protected].