Finally! The highly anticipated Dazzling Café in Singapore is set to open its doors to the public on the 18 April 2015 at the newly renovated Capitol Piazza! I have been looking forward to this, since my first taste of its famous Shibuya Honey Toast when I visited Taipei just last month at Dazzling Café Pink – and, my anticipation meant they had some pretty big shoes to fill.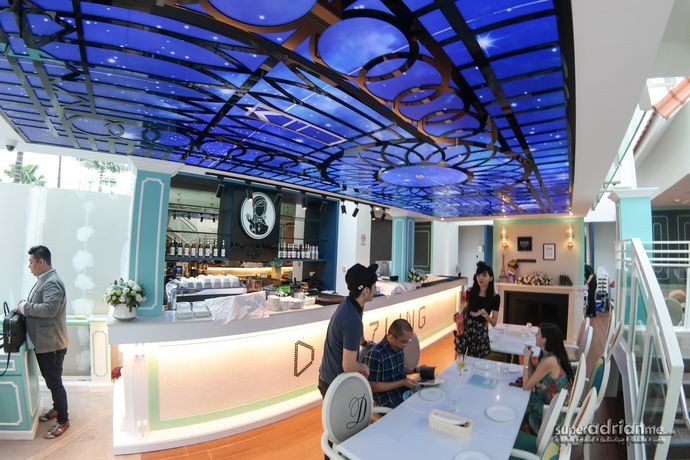 The Executive Director of Dazzling Singapore, Serene Tan, completely put my worries to rest. Her love for the brand had her travelling all over to personally taste the food from each Dazzling Café in Taiwan, Hong Kong and China, and even inspired the décor for Singapore's branch by taking the best of what she had seen.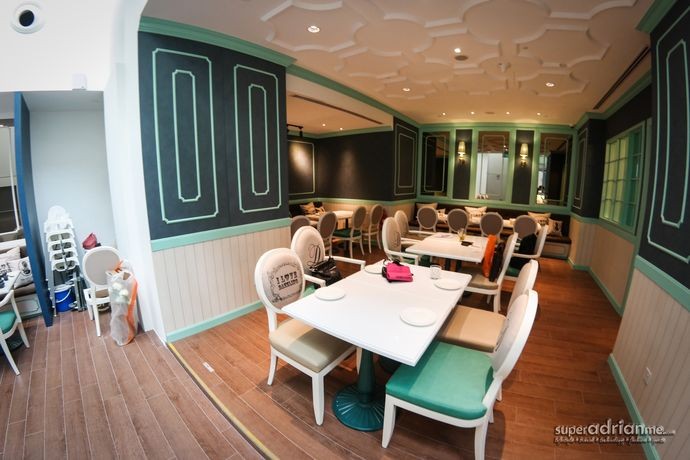 From the adorable bunny ear chairs to pillow covers following a Tiffany&Co-like colour theme, it was like a trip down the rabbit hole in Alice in Wonderland.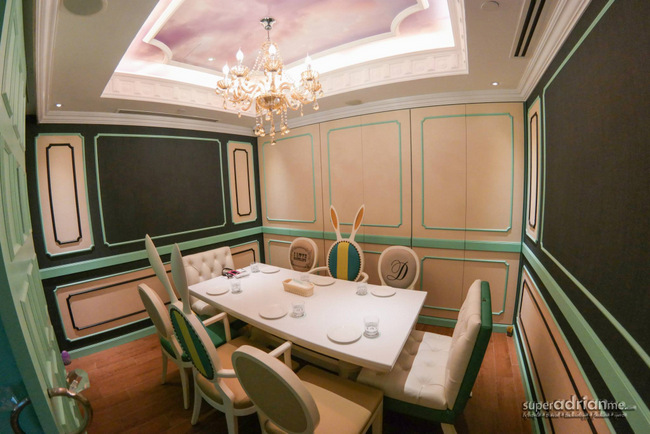 Every Dazzling Café has its own speciality. My favourite Mont Blanc is only available at Dazzling Café Pink in Taipei. Singapore will be no stranger to delicious local customs. There will be two specialities: Spicy Tom Yam Tomato Spaghetti and Mango and Coconut Gelato Honey Toast!
We all had Tom Yam pasta that were either too sweet or just lacklustre, but fans of the flavour will be happy to know that Dazzling Café's kitchen has done it right. It was jam packed with seafood with a sauce that was the perfect blend of sweet, sour and a punch of spicy.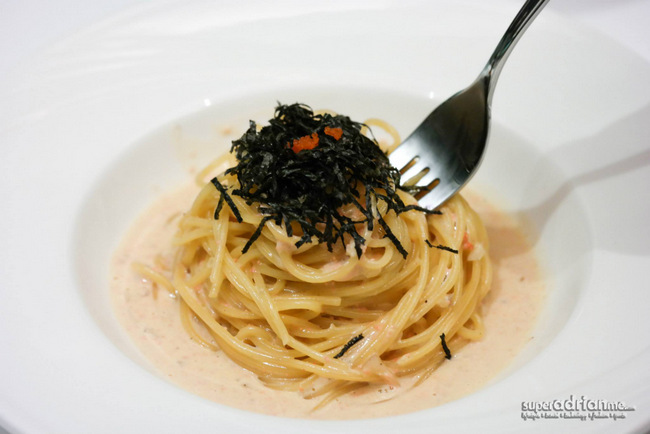 They have also brought in hot favourites from Taiwan, including the Mentaiko Pasta and Black Truffle & Wild Mushroom Spaghetti. Both are packed full of flavour, thanks to Dazzling being very generous with their ingredients.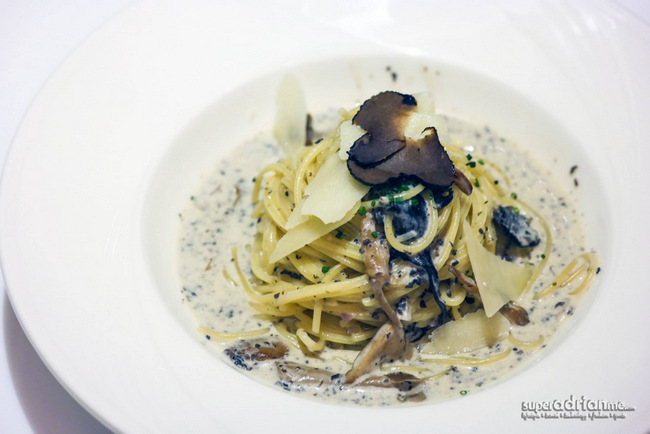 The crunchy roe bursts with every bite, giving it an additional burst of seafood flavour, while the latter was an indulgent truffle experience. Fans of either flavours will find that this is the new place to satisfy their cravings.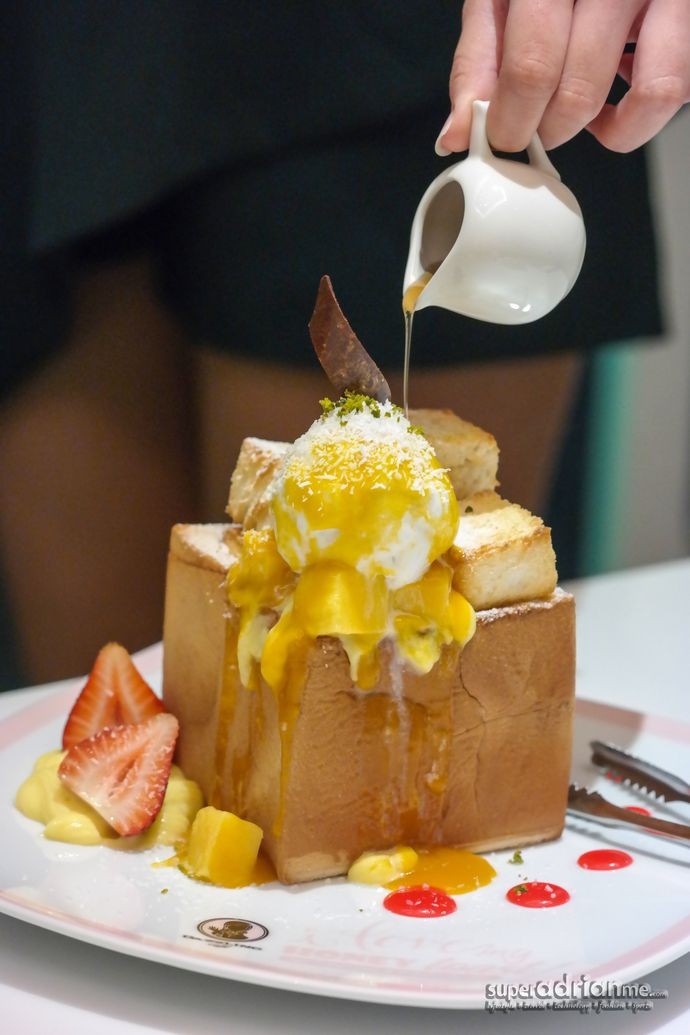 Another local exclusive, the Mango and Coconut Gelato Honey Toast actually won my heart and kicked the Mont Blanc off its first place. The Chef actually went all the way to Thailand to source the right type of Coconut gelato, in terms of consistency and flavour that's perfect on a honey toast. The result? A rich yet, refreshing dessert that keeps you coming back for more. The light coconut flavour that lasts in your mouth long after, is a match made in heaven with the sweet and tart mango sauce. Of course, one must not forget the specially toasted cubes – we went for the original version for this. The melting gelato, draping sauce and creamy custard contrasted well in texture against the crunchy outer, yet soft centre of the toast cubes.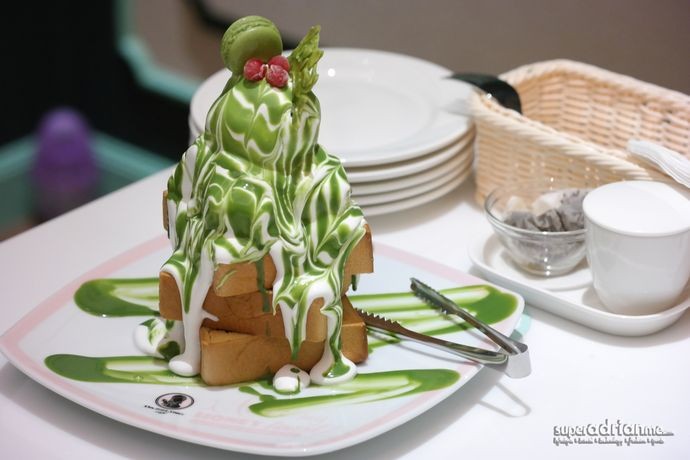 Likewise, they have also brought in the best from all of Dazzling for the Honey Toasts. They will include the Party in the Mouth, Hazelnut Chocolate Honey Toast and, of course, the Match Red Bean Honey Toast with Condensed Milk. I exceptionally enjoyed the sides of the toast for the swivel type honey toast, it felt like my Yan Yan snacks where I dipped the biscuit-like toast into the rich matcha sauce and ice cream.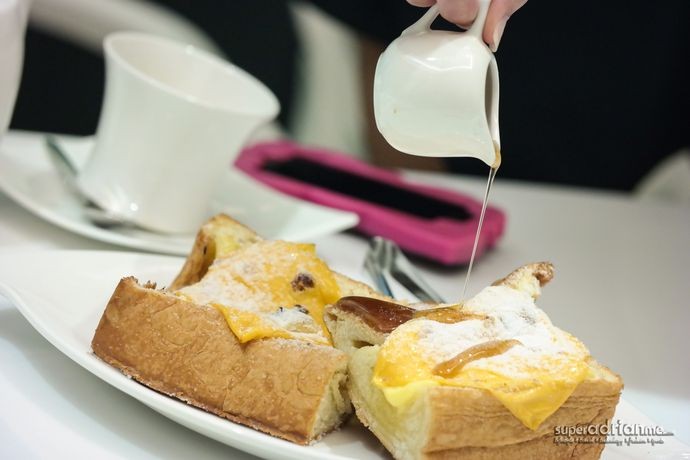 Another favourite of mine is actually the Honey Cheddar Cheese Danish Toast. It was a great balance between sweet and savoury, as the creamy custard melded together with the slice of cheddar – all perfect with the crispy outer and soft fluffy centre of the Danish.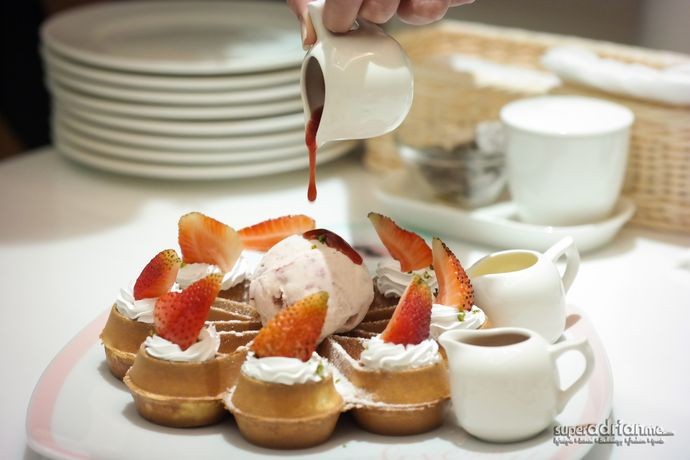 The popular Mochi QQ Waffle also makes an appearance, with a scoop of Haagen Dazs ice cream. All these desserts were a perfect match with Dazzling's exclusive Mariage Freres and Hediard Tea selections, completing the whole afternoon tea date experience.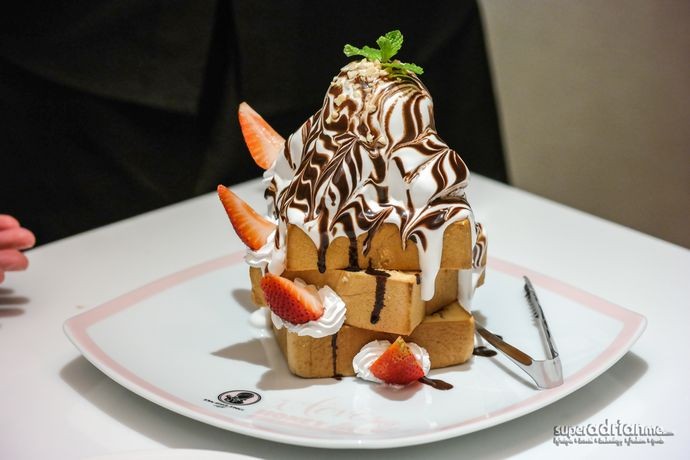 Shibuya Toast has been tried, and lost its crowd many times in Singapore – because the restaurants and cafes before did not bring over the authentic taste from the original overseas. Serene works closely with the founder of Dazzling Café, Janet Yang, and were very adamant about maintaining that originality of both the taste and the entire Dazzling experience. From bringing in specific ingredients from Taiwan, sourcing the same tea from France to the furniture and decorations, my expectations have been met, and more. Regardless of whether you are looking for a place to have lunch or relax and have a nice afternoon tea, fans and first-timers to Dazzling Café Singapore will be blown away by what they have to offer.
More photos of Dazzling Café Singapore have been uploaded on our Facebook Fan Page.
Here's a sneak peek of the first Dazzling Cafe 蜜糖吐司專賣店 Singapore which opens in Singapore on 18 April 2015http://bit.ly/DazzlingCafeSG

Posted by SUPERADRIANME.com on Friday, April 10, 2015
About the Writer
Jessica is a young lady of many obsessions. She gets herself into everything ranging from the latest in the monochrome fashion world (she only wears black, and sometimes, white) to convincing the masses that Community is the best TV series ever made.
Currently, she enjoys looking like Sailor Mercury had a baby with Wednesday Addams.