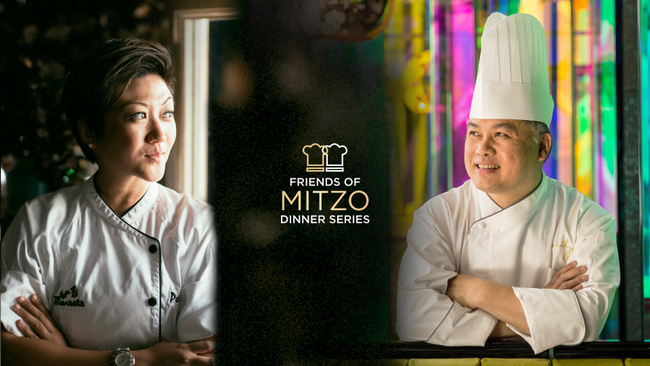 Will too many cooks in the kitchen spoil the broth? At Mitzo, evidently not. Friends of Mitzo returns with Chef Nicky Ng working hand in hand with Chef Petrina Loh of Morsels to bring guests a unique collaboration. Tradition meets innovation this time round, as Chef Nicky pairs his elevated yet old-school Cantonese dishes with the ever-evolving flavour combinations of Chef Petrina.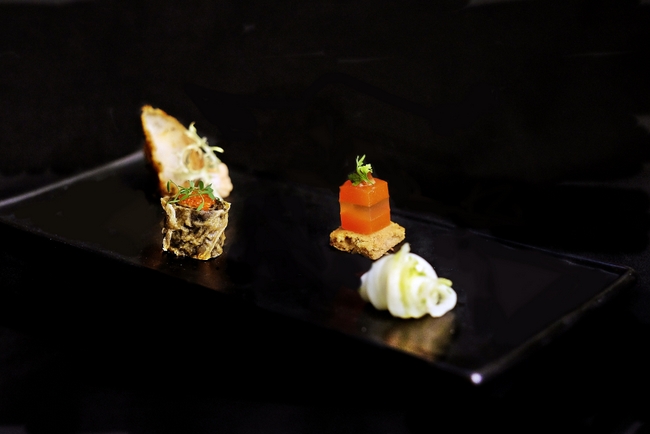 Happening on 8 to 9 September 2017, the dinner includes one appetizer, four main plates and a dessert to end. Whether you've dined at both or neither, you won't be disappointed. Each dish will feature a main ingredient, be it prawns or duck, and will be presented in two different yet complimenting cooking styles.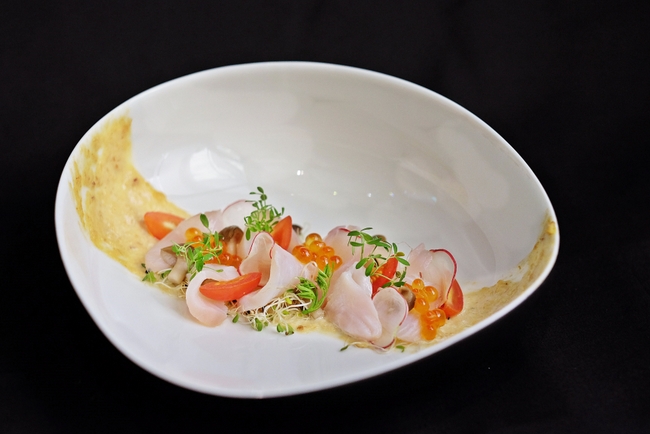 Take the Fish Medley. It features gin-cured red emperor snapper from Chef Petrina, and a fantastic house-waxed croacker fish "tonnato" from Chef Nicky. Pop in a couple of ikura and a cherry tomato and, ta-dah, magic.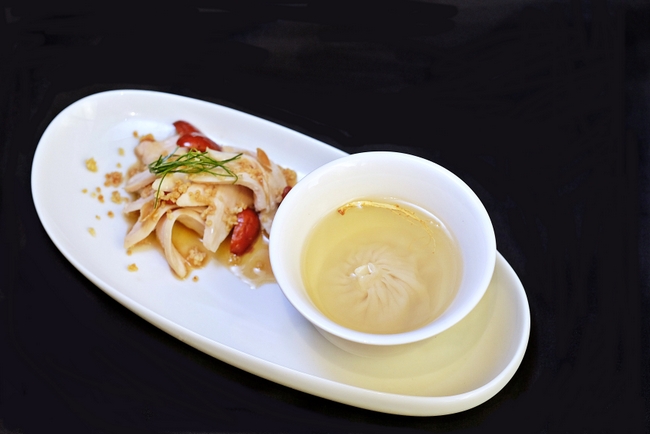 The Sakura Ginseng Chicken Two Ways continues to show their stunning partnership. Neither overpowers the other. Many gravitated towards the nourishing ginseng sakura chicken consomme, including me. Soups have always been a specialty of Cantonese cuisine, and Chef Nicky does it justice. His choice of using a lighter filling of chicken for the xiao long bao has me converted. Following it, is Chef Petrina's drunken sakura ginseng chicken strips, drenched in a fragrant ginseng shaoxing sauce. The distinct flavour of the shaoxing wine aside, I loved how the ginseng added a slight bitter note to it. A devious trick keeping you going back for more!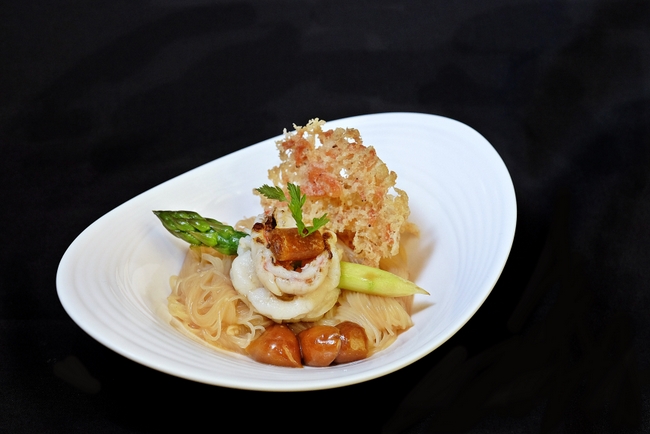 Not faltering at all, they present the Prawn Vermicelli. A plump tiger prawn greets us with an asparagus. A classic combination with a noodle dish, but even more so here. The rice vermicelli is braised with pork broth, and that brine and sweetness of the seafood is more than welcomed. Chef Petrina takes it further with a sakura ebi hae piah, for that flavour and addictive crunch.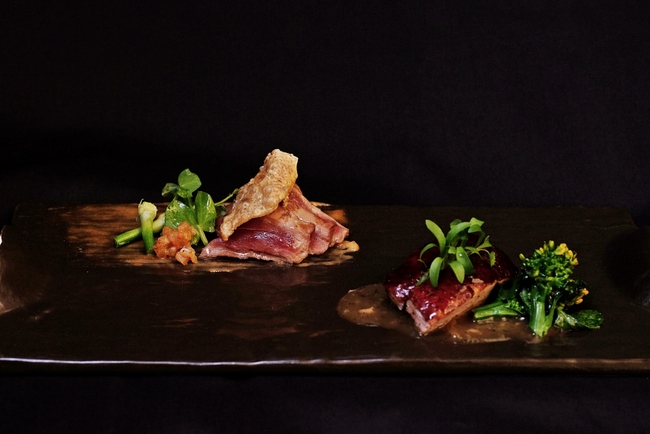 Before desserts come a long, they finish off the mains with a bang. The Duck Duo features Chef Petrina's signature dish, a soy-brined slow poached duck breast with yuzu white chocolate sauce and fennel kimchi. I fawned over this during my lunch at Morsels, and I am glad to see if before me again. Chef Nicky also brings out the big guns with his ever-popular crispy roast duck with black truffle sauce. An ideal fat-to-meat ratio, where the tender flesh meets the crisp skin with every bite.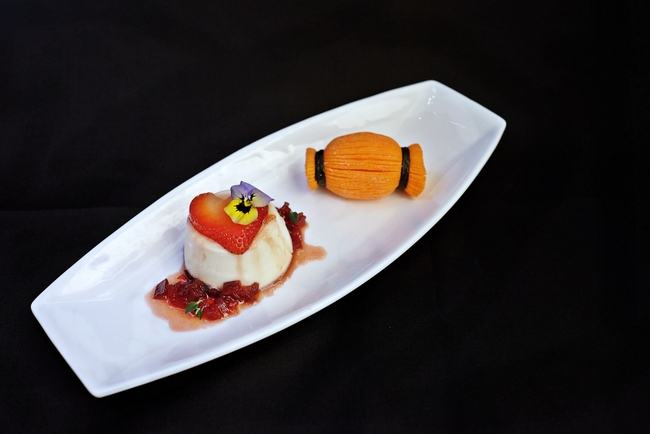 Ending the dinner off is the Almond Symphony. Everyone loved the combination of the slightly tart plum jam with the homemade Chinese almond panna cotta, but the star of the show was the intricate thousand layer almond puff. The latter was crisp yet soft, and reveals a warm almond paste within. I may be full from dinner, but I could've easily polish off an entire bowl of these.
Friends of Mitzo: Morsels x Mitzo will happen on 8 and 9 September 2017, from 6:40 PM to 10:00 PM. The six-course dinner goes for S$118++, or at S$168++ with three cocktail pairings.
Mitzo
is located at Level 4 Grand Park Orchard, 270 Orchard Road Singapore 238857.
For reservations and enquiries, please email 
[email protected]
 or call 
+65 6603 8855