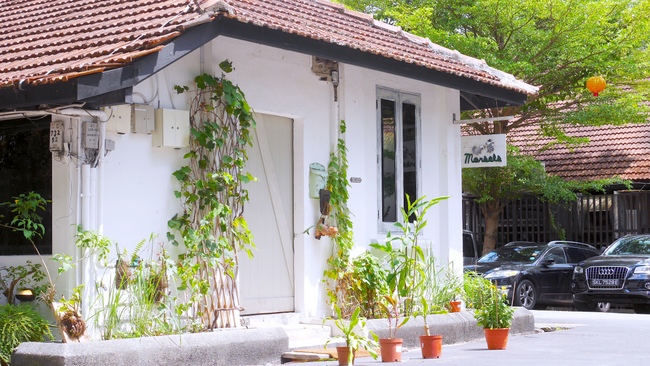 Unexpected, but always a worthy surprise. Morsels, helmed by Chef Petrina Loh, has gained a loyal fan base for their inventive play on western and local flavours, in ways we never thought possible. The day I walked through those wooden doors, I was transported into a rustic fantasy filled with the waffling aroma of the chef's delectable ingredients interspersed with doses of fun. No longer did I find myself in Singapore, for I was taken on an amusing culinary adventure through her arsenal of home-made fennel kimchi, picked watermelon rinds to her signature habanero cilantro pesto.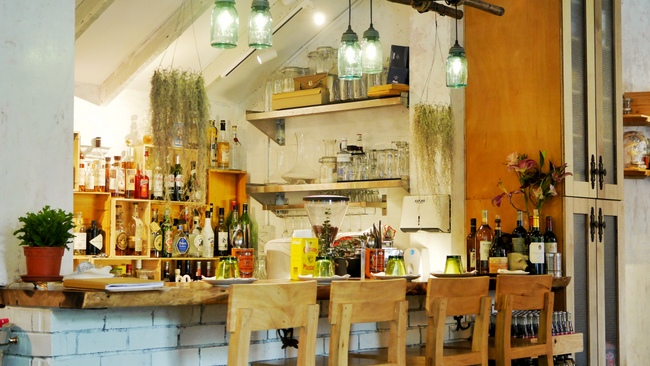 When Chef Petrina's love for food, wine and all things delicious found her leaving behind a well-heeled private banking job for the prestigious California Culinary Academy (runs the Le Cordon Bleu program), we lucked out. She moved through Michelin-starred restaurants in San Francisco, including Spruce, Atelier Creen and State Bird Provisions to name a few, before finding Morsels a home along Mayo Street (in Little India).
Five years on, the restaurant moves into a cosy 40-seater hut along 25 Dempsey Road. There, she employs an open kitchen concept. No matter where you sat in the restaurant, you could see the intricate assembly of plates upon plates of Morsels' wildly creative fusion cuisine.
For Starters, Snacks & Small Plates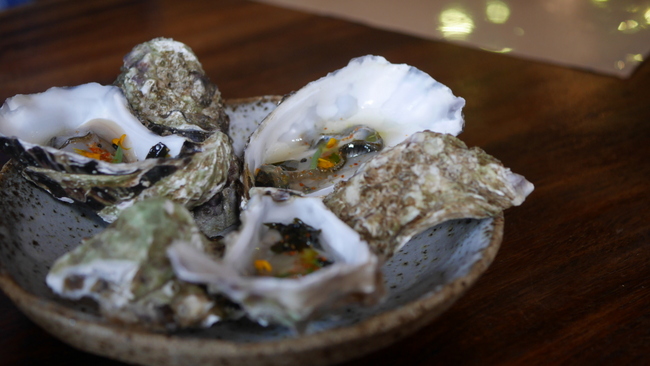 There are no theatrics involved with the dishes here. Served simply on Mud Rock Ceramics' lovingly made wares, our first dish of the day was a palette-awakening plate of Isginy Oyster No.3 (S$6/piece, min. 6 pieces). Move aside mignonette and lemons. The sweet oyster is matched by the tangy kumquat shrub and pickled kaiso seaweed, changing the way I savour a freshly shucked oyster.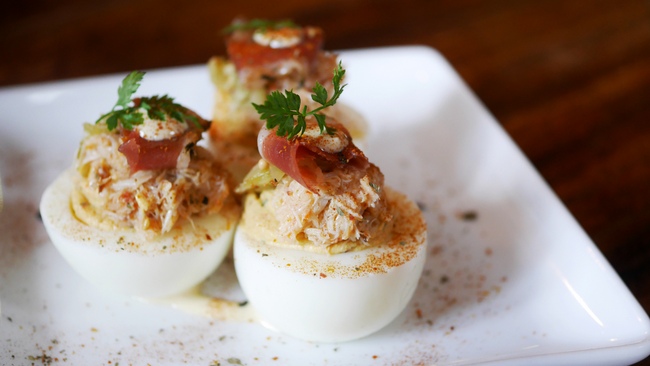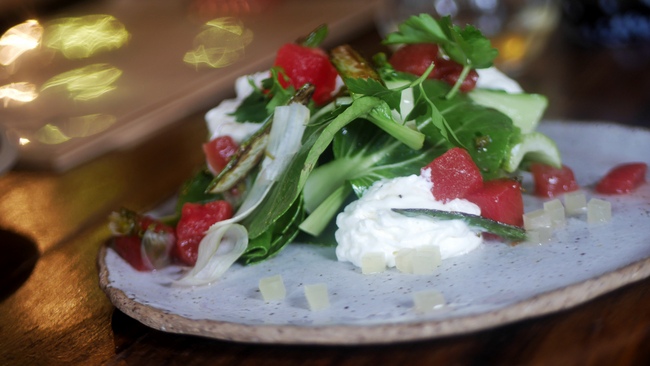 Expectations are rising now, and the kitchen did not falter. She follows up with a Devilled Egg (S$4.50/piece), topped with smoked crabmeat and a house-cured duck prosciutto, and a Compressed Watermelon Salad (S$18), served with a frothy, whipped burrata and pickled watermelon rind. When the latter was served, I could not help but try and pick apart the dish, tasting each component on its own. Where else would you find pickled watermelon rinds? We throw them away without a second glance, but at Morsels, Chef Petrina revives them as a crunchy, tart accompaniment to the chye sim leaves.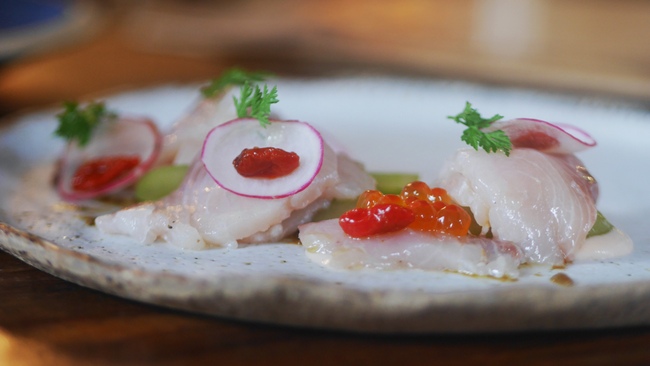 The next dish appears unassumingly. Glazed and glistening, the Hiramasa Kingfisher (S$22) has been cured in sake kasu (the lees of sake). Every bite of the pink flesh, revealed a sweet, concentrated flavour of the fish, contrasting with the rich, nutty pistachio praline. Simple yet delectable, these small plates all paired well with the smoky intensity and citrus notes of the 2012 Soumei Sparkling from Spain (S$16/glass, S$80/bottle).
For One, The Noodle Lunch Set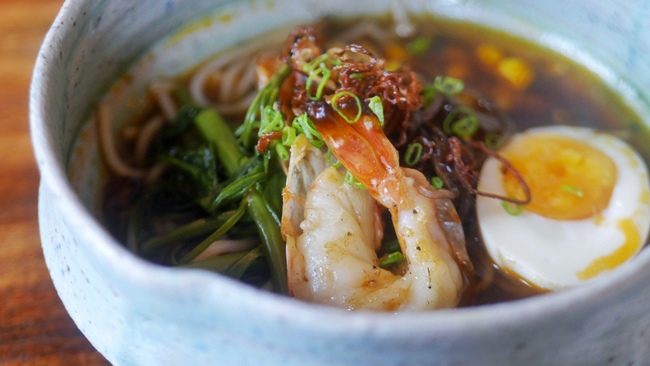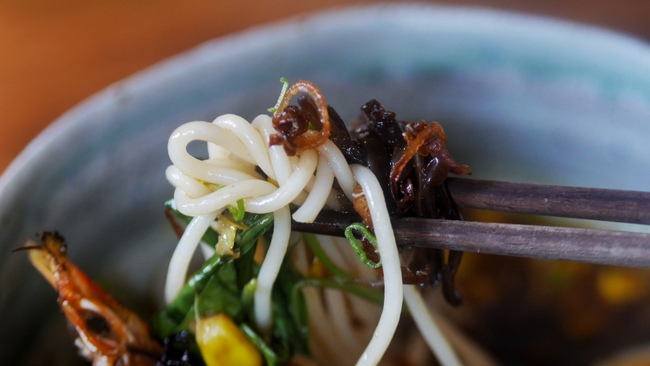 Surpassing my expectations once again is the Wild Sri Lankan Tiger Prawn Noodles (S$25/lunch set with appetizer). It has a limited run in the kitchen as part of their lunch set deals, but I, and sure many others, want this dish to be on her regular menu. This warming bowl of prawn noodle soup combines what we know and love with an extra kick of Sichuan peppercorns and the sweet, salty ajitsuke egg (soft boiled ramen egg). Don't mind me as I reminiscence over that delicious, delicious bisque.
For Mayo Street, The Classics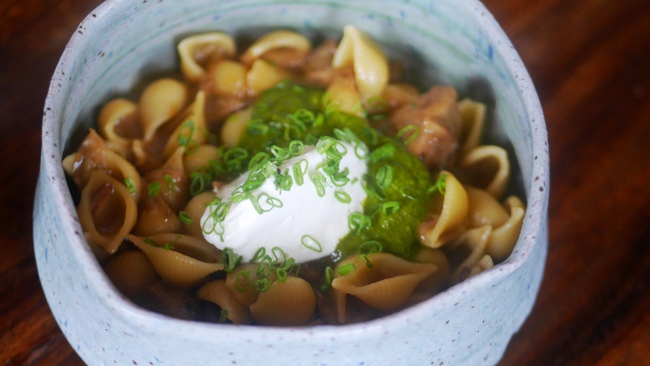 Friends of the previous Mayo Street establishment will fondly recall the satisfying burn of her signature Firecracker Duroc Pulled Pork (S$24). There were tender bits of pulled pork mixed into every bite of the habanero cilantro pesto covered shells. While it is not the most stellar dish on the menu, I can see how it hits the spot after a long day – a comfort food, with a kick.
For Friends and More, The Sharing Plates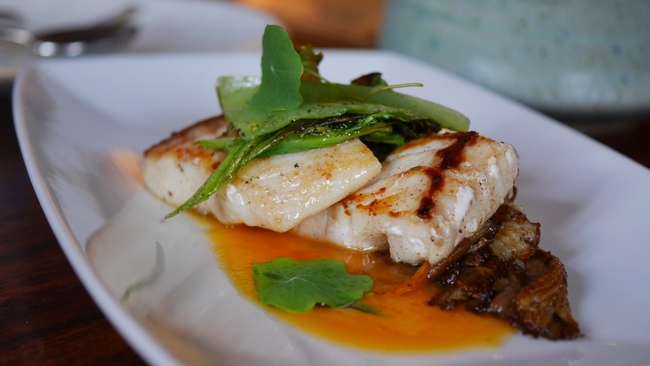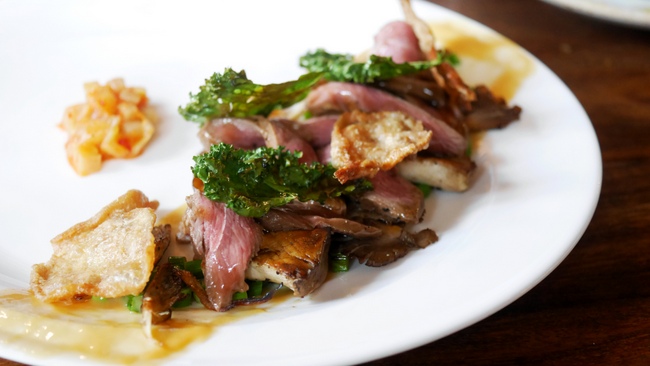 You'd think that I'll be filled to the brim by now, but not when she served her next dish. My appetite returned with the Seared Slow-Cooked Duck Breast (S$35).  Served with a yuzu white chocolate sauce, you almost forget its the same, tough red meat you get at a roast meat store. She pairs the tender slices of duck, uniquely, with eryngii mushrooms, chicken scratchings and a homemade fennel kimchee. In just one mouthful, you get all the flavours and textures that made Morsels famous as Singapore's "wildly creative fusion cuisine".
For Desserts, The Sweet Stuff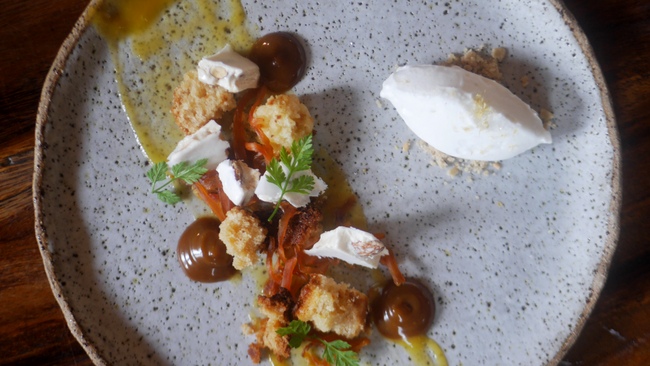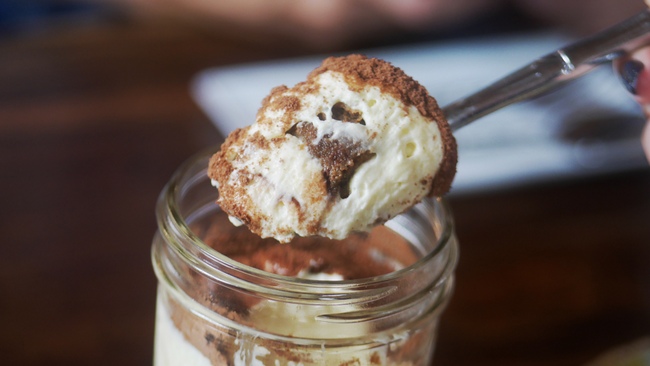 As the afternoon starts to wind down, the lunch ends with a beautiful plate of her Jackfruit 3 Ways (s$14) and a pot of Milo Tiramisu (S$16). The former is a playful take on the ubiquitous fruit. In between mango and pear (at least to me), she matches it with a refreshing coconut yoghurt. On days where you only have space for one, make it the latter. There's so much to love about the Milo Tiramisu. The distinct chocolate and malt flavour we've grown up with is undeniable. Have it with a freshly brewed cup of espresso and your day is made.
For An Adventure, Morsels
What else can I say? Everything from the décor, the service to, most importantly, the food, was amazing. I could feel Chef Petrina's never-ending pursuit to take her diners' breath away. Creative, original and inventive. Chef Petrina will take you all on an adventure, dish by dish.
Morsels
is located at 25 Dempsey Road, #01-04, Singapore 249670.
Tel: +65 6266 3822 Reservations:
Chope