The Langlands Restaurant and Bar, situated on the 25th floor of the Hyatt Centric Melbourne, provides guests a comfortable and inviting atmosphere. With its elevated location, diners can enjoy a picturesque view of Melbourne's Southbank and across the Yarra River.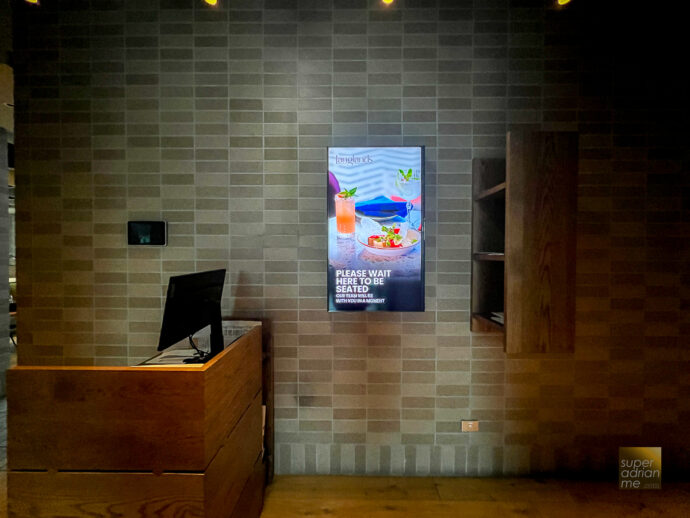 Recently, a new head chef has taken charge and revamped the menu. The updated offerings feature a contemporary Australian menu combining different cooking styles, resulting in affordable flavourful dishes. Using locally sourced ingredients from farmers and small producers across Victoria, Chef Dunn has over 15 years in the food industry. "Australian farmers produce some of the most amazing natural products. It doesn't matter how you look at it, Australia is the 'Garden of Eden' for fresh produce. Every state and ocean provides an abundance of diverse varieties at any time of the year," shares Chef Dunn.
Under the guidance of Chef Ryan Dunn, the restaurant now presents a more focused menu. This concise selection includes 10 appetisers, ranging in price from A$9 for fries to A$55 for a dozen Tasmanian oysters. For the main course, nine options are available, starting at A$23 for the cheeseburger and going up to A$38 for the 200g Barra fish. Additionally, patrons can indulge in a variety of four dessert choices.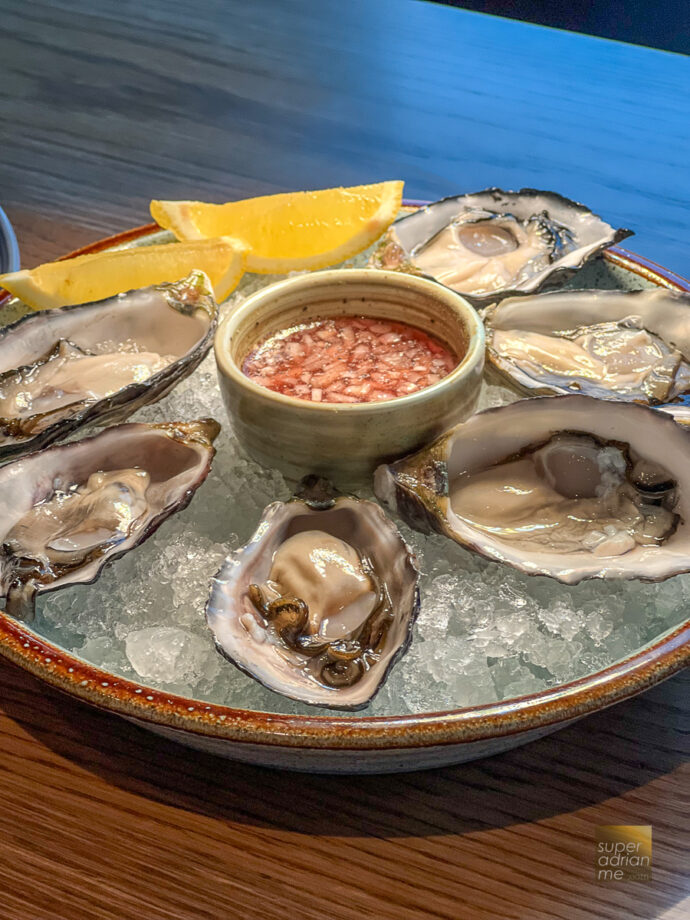 Due to our fondness for eggplants, we initially chose the Smokey Eggplant dish, prepared with garlic, lemon, parsley, and sourdough. However, we eventually opted for the Anchovy Toast paired with Stracciatella and Tomato Relish (A$27). Subsequently, we placed an order for a selection of smaller dishes, which included half a dozen Tasmanian Oysters (A$28) and the zesty Hiramasa Kingfish complemented by green chilli, lime, coriander, shallot, and dill (A$24). Having spent nearly three weeks in Australia, the choice of the Hiramasa Kingfish with its Asian-inspired flavours proved to be an excellent dinner decision.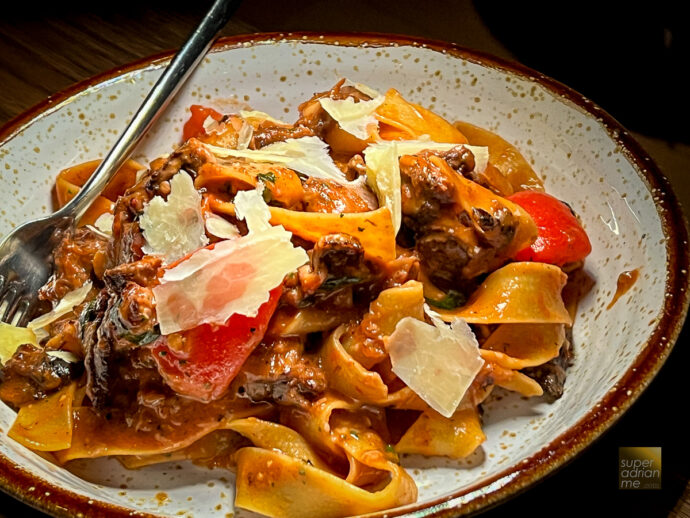 We faced a decision when it came to selecting our main courses, deliberating between the Gippsland Lamb Shank paired with green pea risotto (priced at A$37) and the Pappardelle featuring Mangra Lamb Neck (priced at A$32). Opting for a more daring choice, we went with the latter and were not disappointed. The pasta was expertly crafted with red wine, tomato, and pecorino, achieving a flawless texture, and the lamb neck itself was incredibly tender.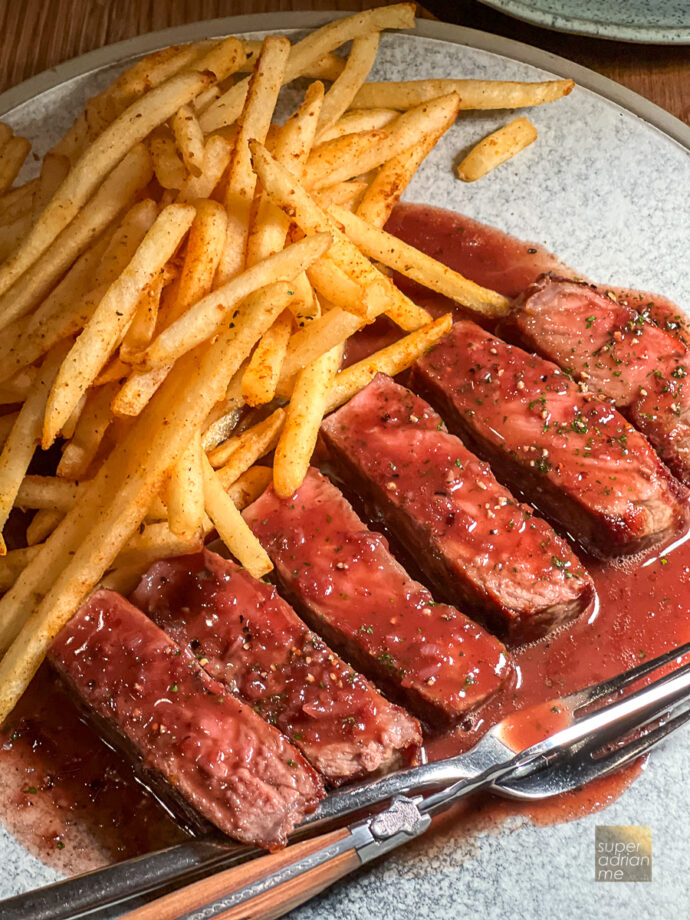 We were also presented with the Southern Ranges MB2 Porterhouse, priced at A$56. The substantial 400g serving was cooked to medium-rare doneness and accompanied by a wine merchants sauce and a generous helping of fries. However, by the time we took our first bite of the meat, it had reached a state close to medium doneness. Thankfully, we hadn't ordered the Truffle Fries, as it would have been too excessive for us to consume.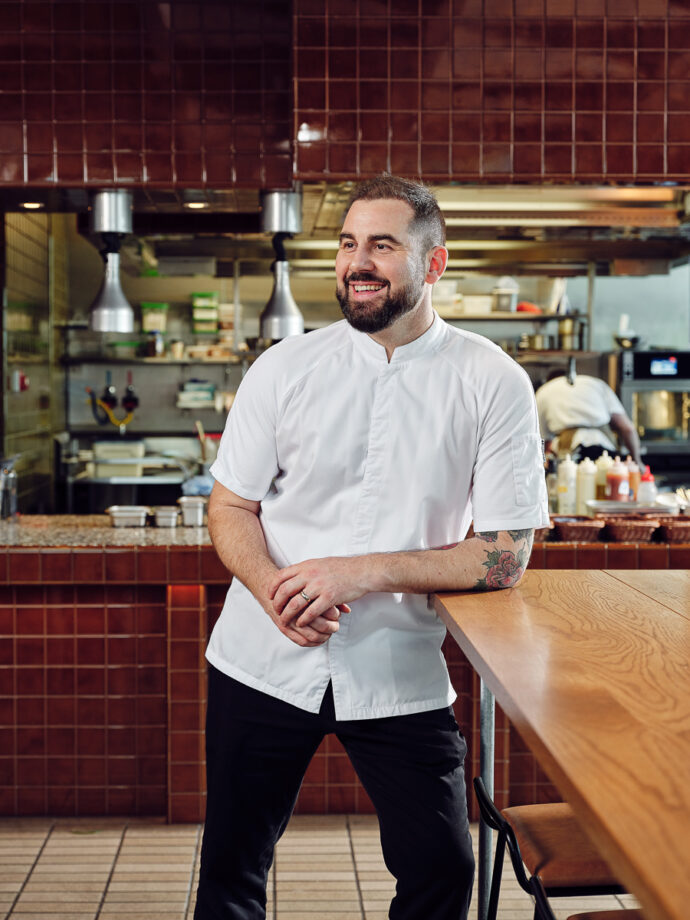 Unfortunately, we did not get to meet the man himself. We hear Chef Ryann Dunn was busy with catering for events at the Hyatt Centric Melbourne during our stay.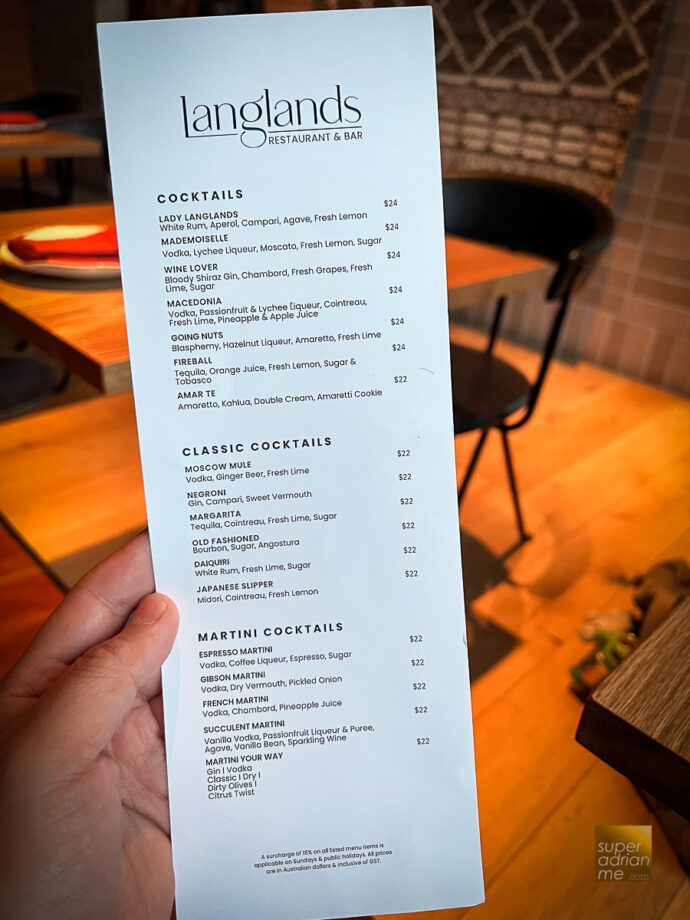 A cocktail menu featuring exciting names such as Lady Langlands containing white rum, Aperol, Campari, agave and fresh lemon or Going Nuts made with blasphemy, hazelnut liqueur, amaretto and fresh lime. A selection of Classics and Martinis are on the menu. Cocktails are priced from A$22. Kinda regret not having any now.
Location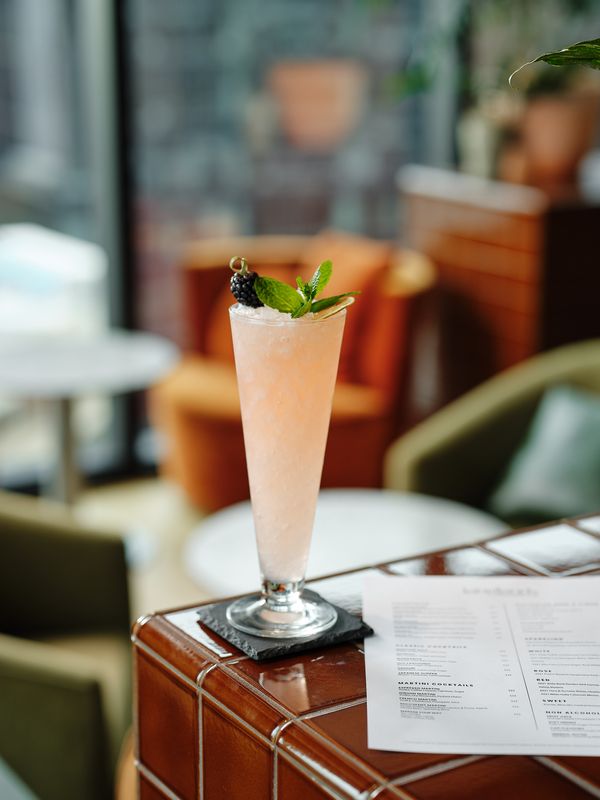 Langlands Restaurant & Bar
Level 25, 25 Downie Street
Melbourne, VIC 3004, Australia
Langlands Restaurant and Bar operates daily for lunch from 12 pm to 3 pm and dinner from 5 pm to 10 pm.