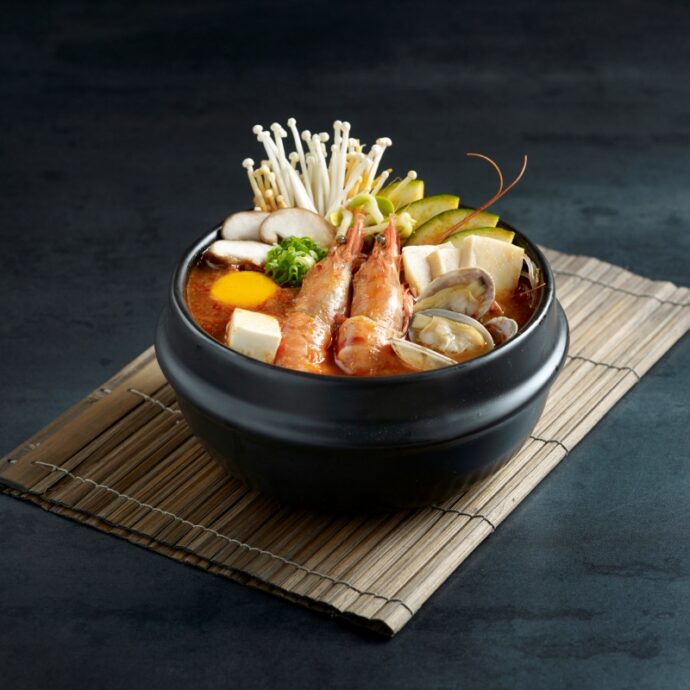 Seoul Garden has been Singapore's pioneer as a modern Korean grill chain of restaurants for 38 years. The good ole days when we were still schooling or in the army and would head to a Seoul Garden restaurant to eat all we can. Today Seoul Garden has transformed the familiar buffet concept to an all-new a la carte menu serving Halal Korean dishes.
Grill bundles for 2 or 4 are available. They come with a selection of beef, chicken, seafood, rice & condiments and Cold Korean Barley Tea. Available in the menu are Korean Wraps, meat sets, sampling platters, stews Jjigaes, Bibimbap and others. Check out the full menu here.
The decision to make this change is in response to the announcement that Singapore is soon to embark on the road map to endemic Covid-19. Changes to the rules have understandably needed to be frequent in response to a climate of uncertainty in face of clusters in the community.
Seoul Garden also recognises that food waste is a common consequence of buffet dining. We live in a society of reducing and eventually eradicating food waste around the world. Embracing such a call starts with the way a food operator serves food in its restaurants. Going a la carte is a more sustainable way towards achieving zero food waste in the long run.
The Group has embarked on a comprehensive training programme for its staff, including its crew of People with Disabilities (PWD), to help them understand and embrace the new dining concept and to ensure that good food, happy celebratory moments and everyday delicious meals at the restaurants remain the hallmark of the dining experience at every Seoul Garden outlet.