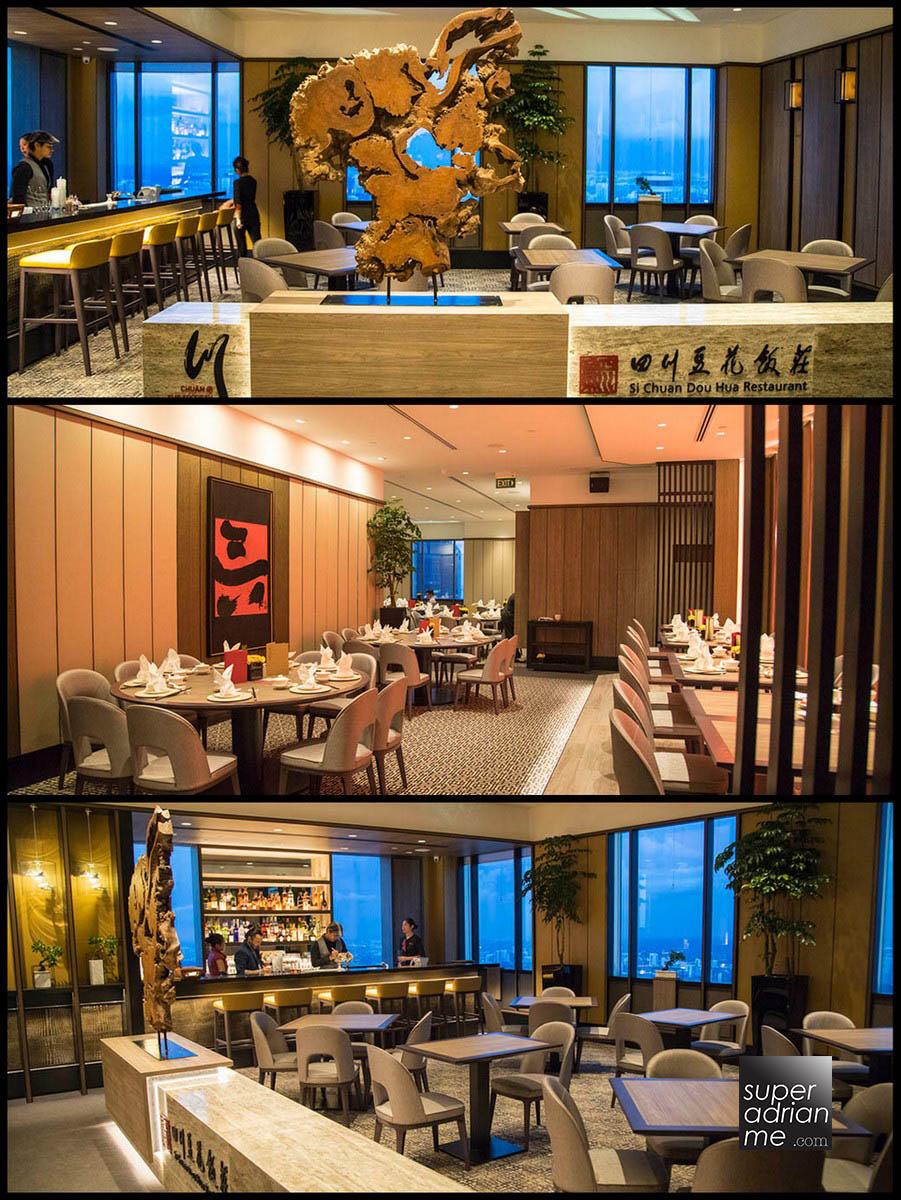 Si Chuan Dou Hua at UOB Plaza 1 has recently undergone a refresh making its interiors more comfortable and pleasing. Located at level 60 atop UOB Plaza 1, Si Chuan Dou Hua now features Chuān @ The Sixtieth. The highest craft cocktail bar in Singapore offers cocktails with novel ingredients characteristic of Si Chuan Dou Hua Restaurants such as wolfberries, Chinese teas, Sichuan peppercorn and bean curd. Anthony Zhong, the co-owner of Shin Gi Tai, is behind the signature cocktails here. He has spent his earlier years in the trendiest food and entertainment district of Ginza Tokyo, in Japan.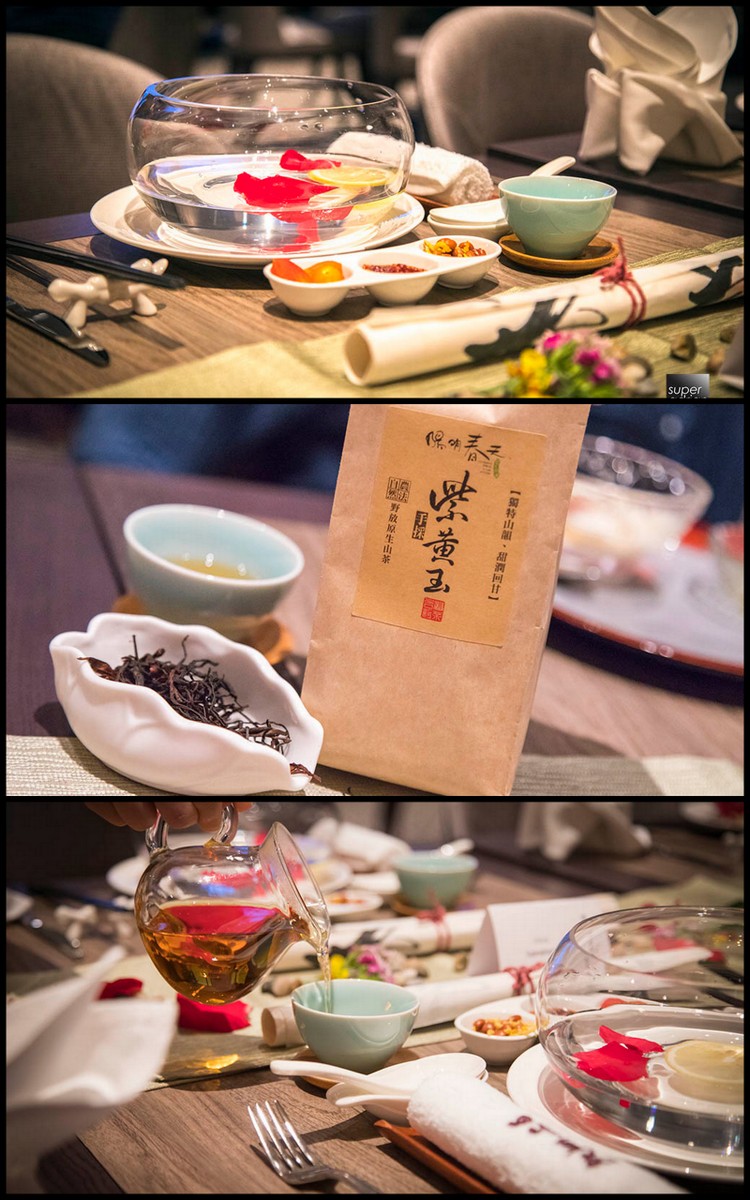 For a limited time Si Chuan Dou Hua's Executive Chef Zeng Feng has collaborated with Guest Chef Sean Xue from Taipei's Yang Ming Spring Green Kitchen to offer all-new menus which have been available since 15 June and will continue on till 15 September 2017. A menu refresh happens at the 1.5 month mark with a new menu rolling out on 1 August 2017. Vegetable-forward menus are available at S$78 and S$98 per person exclusively at Top of UOB Plaza.
Every Monday, diners are encouraged to eat green and be part of the sustainable food movement. Customers will get a Meatless Monday fruit basket when dining on the S$98 promotional set menu on Mondays.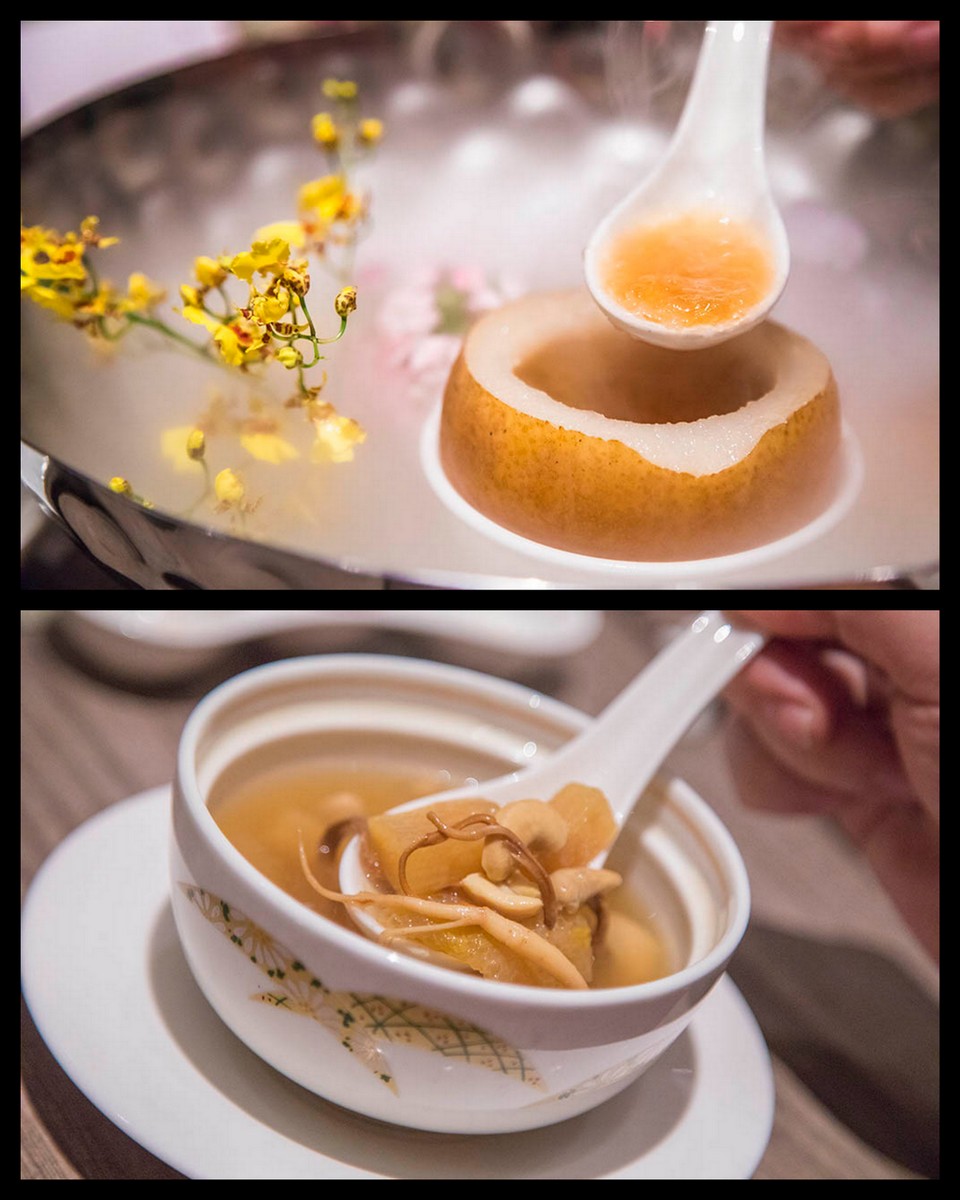 Indulge in a bowl of Double-boiled Bird's Nest in Pear Vessel which is filled with natural sweetness of the pear flesh or the Double-boiled Golden Cordyceps, Ginseng and Bamboo shoots soup. The nourishing soups are my favourites.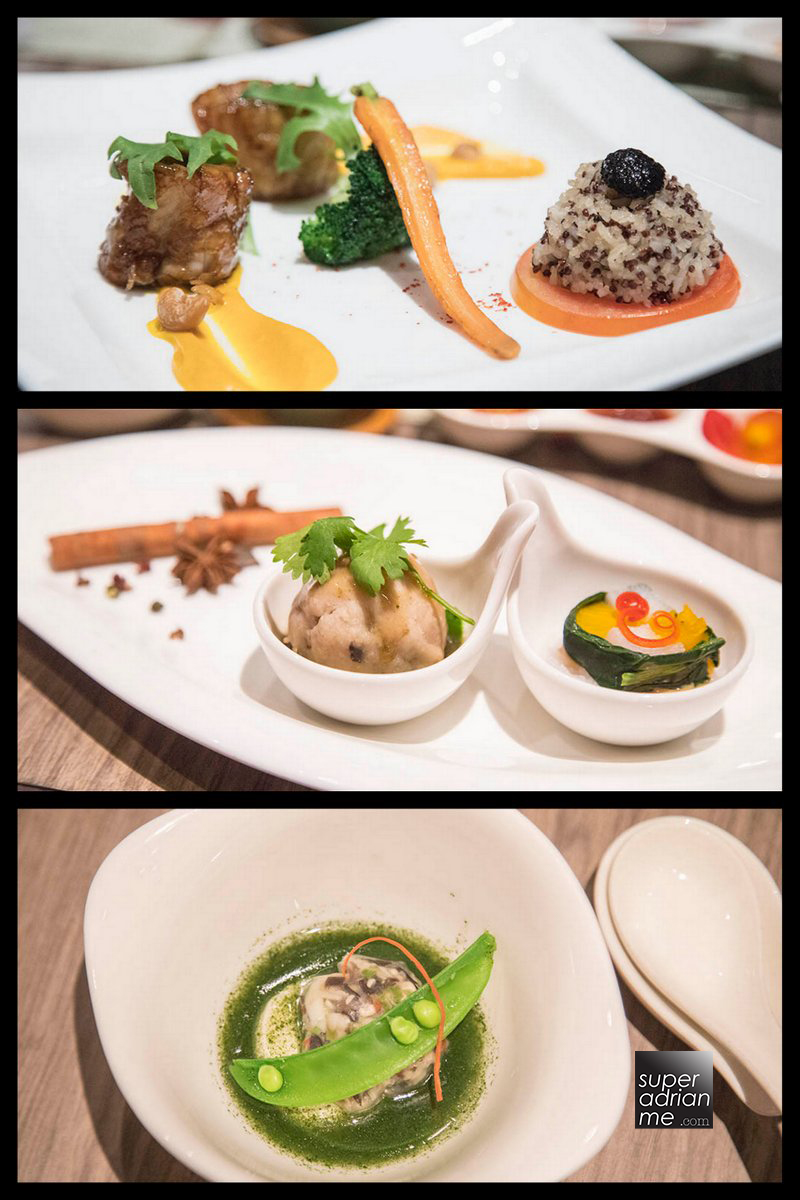 Enjoy ingredients that are rarely used in Chinese cuisines. Eggs are removed from this year's dishes to promote healthier living. The Combination of Seasonal Vegetables and Cheese on bed of Zucchini is a colourful appetiser platter that also features Marinated Fungus with Chilli, Chilled Wild Yam with Passion Fruit Sauce, Chilled Japanese Cucumber in Miso Paste and a cube of cheese on a zucchini bed.
Or the Portobello Mushroom with Truffle and Orzo Pasta served with Sichuan Chilli Sauce is another dish that you do not want to miss out on if you are a fan of Truffle.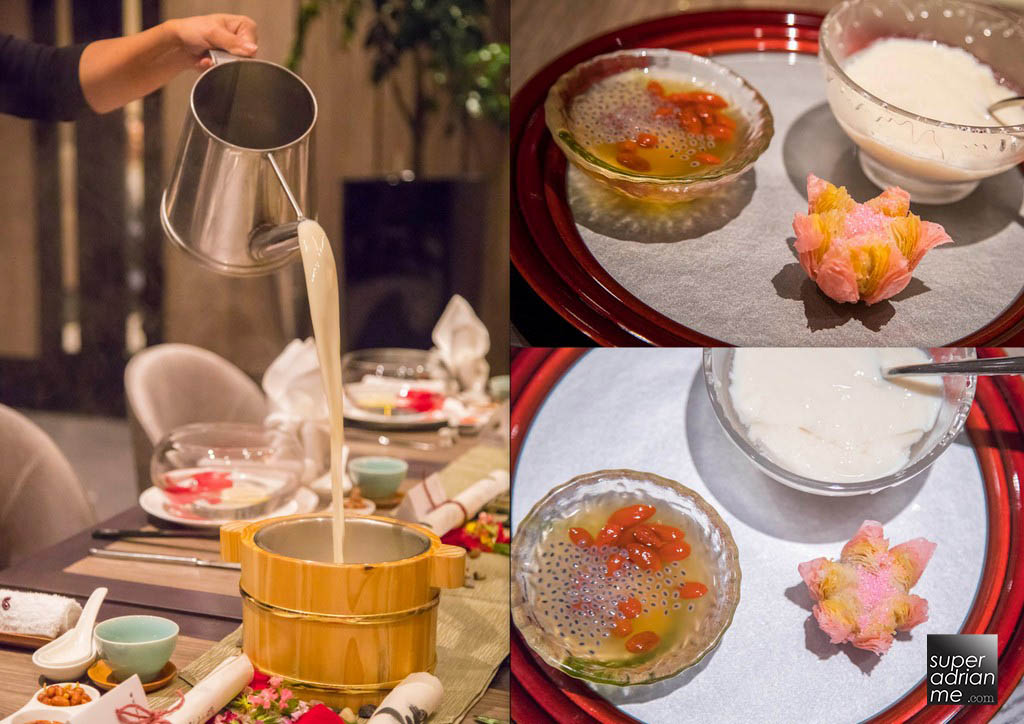 End the meal with Si Chuan Dou Hua's signature Homemade Fine Bean Curd. That's a must no matter how stuffed you are from the meal.
The Vegetable Forward menu is available at Si Chuan Dou Hua at TOP of UOB Plaza, 80 Raffles Place, #60-10 UOB Plaza 1, Singapore 048624.  Email
[email protected]
or call +65 6535 6006 for reservations. 
Giveaway
We are giving a pair vouchers for two vegetable-forward sets worth S$156. Details below.