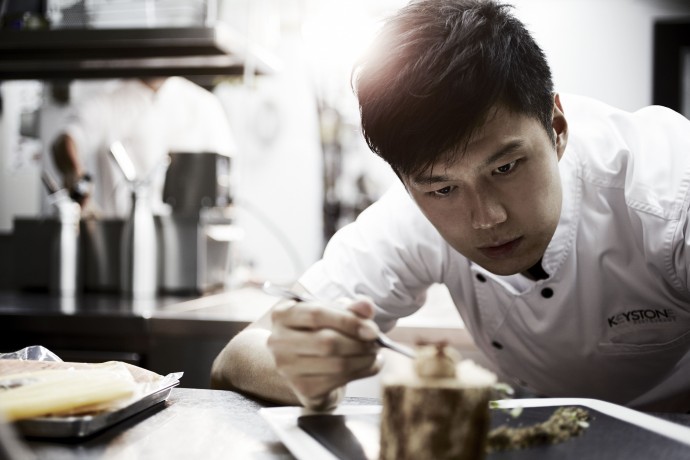 The annual gourmet month, Singapore Food Festival, returns 28 June to 28 July this year featuring 40 top local dishes, destination dining experiences and food-themed arts and entertainment.
In its 20th year, this year's line up celebrates the evolution of Singapore's culinary experience through the years.
Learn about Singapore's culinary beginnings with heritage showcases on the humble Hakka Yong Tow Foo dish and the hawker trade, and savour local classics with a modern twist at restaurants including Immigrants Gastrobar and Violet Oon's Kitchen. Other highlights of the festival include a cable car dining experience featuring menu created by chefs representing different phases of Singapore's epicurean scene, cooking demonstrations by chefs including Immanuel Tee of Keystone Restaurant with his progressive interpretations of local delicacies, and a food village featuring our top 40 local dishes.
Date
Event
Details
Address and Contact
June 13 – Jul 31
Heritage Hawker Photo Exhibition – Nine Hundred Days (九百天的人事)
We invite you for a closer and intimate look at the people and places of our beloved street food culture. This photography exhibition is an exclusive collection of works on the vanishing craft of handmade hawker fare and rare family portraitures of first and multi-generational heritage hawkers taken on-site at their stalls.
Time: 10am-10pmVenue: The Film Gallery, The Arts House, 1 Old Parliament Lane, S(179429)Tel: 6332-3477 www.theartshouse.com.sg
June 28 – July 7
Singapore Culinarians – The Past, The Present & The Future
Savour fine fare in the midst of lush greenery and fresh air at hilltop restaurant Jewel Box, where you can choose between the classic wine dinner or go for the world's first sky dining experience onboard a cable car. The creations of top chefs Pung Lu Tin from Gim Tim Restaurant Group, Tony Khoo from Marina Mandarin and Derrick Ang from Mount Faber Leisure Group are sure to impress.
Presenting Chef: Chef Derrick AngTime: 11:30am-2:30pm, 6pm-late.

Venue: The Jewel Box at Mount Faber

109 Mount Faber Road, S(099203),

Tel: 63779688

Jun 28-Jul 28
Old and New Nyonya Collection
Violet Oon, widely considered the matriarch of Peranakan cuisine (see page 9), takes on East-West fusion, marrying local flavours with Western techniques in this special menu. Wolf down creations like the chilli crab pizza and finish off your meal with desserts like bubor cha cha (yam and sweet potatoes stewed in coconut milk) panna cotta.
Presenting Chef: Chef Violet OonTime: 11:30am-9:30pm

Venue: Violet Oon's Kitchen, 881 Bukit Timah Road, S(279893)

Tel: 6468-5430

July 4
Keystone Restaurant and Miele jointly presents:Farm Fresh Singapore

Local chef Immanuel Tee of Keystone Restaurant shares culinary inspiration at this workshop on local agriculture, highlighting the ecological agrarian methods employed by the homegrown Murai Farmway. The five creations prepared during the chef's demonstration will form the event's menu.
Presenting Chef:Chef Immanuel Tee

Time: 7:30-10:30pm

Venue: The Miele Gallery, 163 Penang Road, #04-02/03, Winsland House II, S(238463)

Tel: 6221-0046

www.keystonerestaurant.com.sg

July 14
Understanding Hakka Yong Tow Foo
Food history buffs, this event is just for you. Join like-minded individuals and learn about the history of this Hakka dish and healthy food court favourite (see page 7). Finally, you'll get to sample the famed dish itself. Email

[email protected]

to register.
Time: 3-5pmVenue: Noodlestar, 100 Jalan Sultan, #01-08, Sultan Plaza, S(199001)Contact: 6773-7878, www.gaojifood.com

July 11
Keystone Restaurant and Miele jointly presents:Progressive Interpretations of Singapore Street Food

Inspired by street delicacies and childhood memories, chef Immanuel Tee reinterprets iconic local delights in this showcase. Participants will be treated to the results of his live demonstration of five dishes.
Presenting Chef:Chef Immanuel Tee

Time: 7:30-10:30pm

Venue: The Miele Gallery, 163 Penang Road, #04-02/03, Winsland House II, S(238463)

Tel: 6221-0046

www.keystonerestaurant.com.sg

July 18
Keystone Restaurant and Miele jointly presents:The Science of Cooking
Discover the makings of five dishes as Keystone Restaurant's chef de cuisine Immanuel Tee demonstrates how advanced cooking equipment and methodologies help retain the ingredients' best natural qualities.
Presenting Chef:Chef Immanuel Tee

Time: 7:30-10:30pm

Venue: The Miele Gallery, 163 Penang Road, #04-02/03, Winsland House II, S(238463)

Tel: 6221-0046

www.keystonerestaurant.com.sg

July 18
Singapore HeritageFest2013: Heritage HawkerCommemorative

Book Launch

The documentary team thatpublished this book sharestheir experiences working with

Singapore's true local street food

heroes and offers unprecedented

insight and coverage of our local

food culture.

Time: 5pmVenue: Chamber, The Arts House, 1 Old Parliament Lane, S(179429)Tel: 6332-3477

www.heritagefest.sg

July 19-28
Singapore HeritageFest 2013: Heritage HawkerSeries: Sons &Daughters of

Singapore Tour

Travel back in time throughstorytelling and photographyand re-live the Heritage Hawker

Project with these heartland

hawker centre tours. Preregistration

is recommended.

Free admission.

Time: Various timingsVenue: Various locationsTel: 6332-3477

www.heritagefest.sg

July 19-28
Food Festival @ Little India
Soak in the sights, sounds and smells of Little India as Indian chefs go mobile with push carts that line the street, along with lively concerts and exciting competitions!

Time: 10am-10pm.Venue: Open field opposite Mustafa Centre, 145 Syed Alwi Road, S(207704)Tel: 6541-5356,

www.irasingapore.org.sg

July 22
Food Festival @ Little India –The Highest Romali Toss & Best Prata Man Competition
At this competition, catch these pros as they work the dough and spin pieces of romali and prata (Indian breads) high up in the air.
Venue: Open field opposite Mustafa Centre, 145 Syed Alwi Road, S(207704)Tel: 6541-5356,

www.irasingapore.org.sg