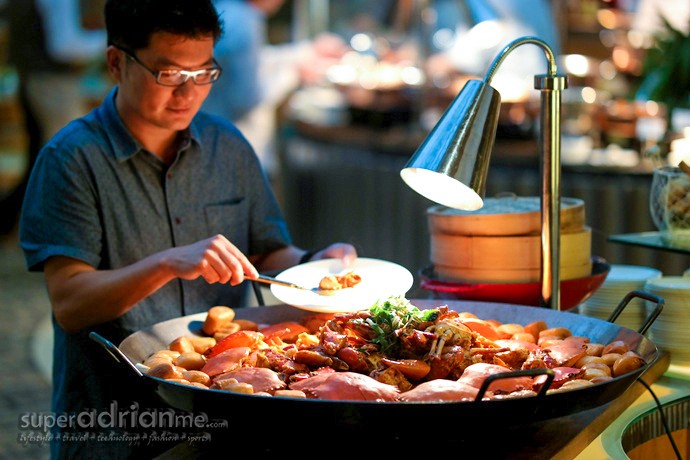 According to a survey commissioned by Electrolux, Singapore is a foodie nation but the majority do not have a food waste conscience.
The Electrolux Food Waste At Home Survey of over 1,000 Singaporeans revealed that 69% claim to be passionate foodies but only 41% think about food waste occasionally. According to the Waste Statistics and Overall Recycling by NEA on 2 December 2015, 788,600 tonnes of food were wasted in Singapore in 2014.
Electrolux has launched #happyplatesg, a six week community initiative to raise awareness of food waste in Singapore. It hopes to encourage people to commit to clearing their plates because an empty plate is a happy plate and a happy plate creates less food waste.
Be mindful of only taking food that you know you will eat. Also exercise portion control when cooking, planning meals and making the most out of leftovers.
The average spent on food at home in a month is S$350. Most households do not exercise portion control, resulting in more food being prepared than will be eaten. Food wasters tend to come from a larger household. 39% of the respondents admitted to being guilty of this. 40% shared that they frequently go food shopping, as they believe this will help to reduce food waste. Only 32% actually prepare meals based on the number of people who will be present for a meal. Only 25% in general make leftovers appealing and 35% reuse leftovers as tomorrow's ingredients.
40% of the respondents would consider the freezer as a means to reduce waste at home. 92% leave left overs in the fridge in the hope that family members will snack on them at a later date but later throw them away. The most common items thrown away each week are cooked rice (51%), vegetables/salad (49%) and cooked meat/fish (45%).
Forgotten about food is one of the top five reasons for food wastage at home, followed by preparing too much food or taking too much on your plate (51%), catering for fussy eaters (31%), households not liking leftovers (29%)and rarely eating together as a family (11%).
Wendy Jacobs has been enlisted to lead the charge alongside a number of notable influencers in Singapore to rally the help of Singaporeans through social media to support more than 1,000 local families in need through the campaign's beneficiary, The Food Bank Singapore.
This campaign will be launched on World Food Day on 16 October 2015. The dedicated microsite happyplate.sg will provide recipe inspirations, cooking tips, real-time campaign updates, words of support from influencers and advice on how to get involved.
You can show your support for #happyplatesg in the following ways:
Post a picture of your empty plate from now till 22 November 2015 on Instagram with the hashtag #happyplatesg and encourage two others to follow suit. You can also upload directly onto happyplate.sg. Every three hashtags will be converted into an Electrolux Happy Food bundle. Electrolux hopes to enlist 3,000 hashtags to create 1,000 bundles for the 1,000 families across the island.
Donate your time to help pack the Electrolux Happy Food Bundles generated through #happyplatesg.
Attend one of the 12 free-to attend cooking demonstrations at TANGS Orchard basement every Sunday from 18 October to 22 November 2015. Renowned Singaporean Chef Eric Low will be there to cook!
You can also stand a chance to win one of 24 places at exclusive cooking workshops hosted by Chef Eric Low at The Providore Cooking Studio, PasarBella, The Grandstand on 5 December 2015. Here you will learn useful tips on creating delicious recipes and making the most of leftovers.