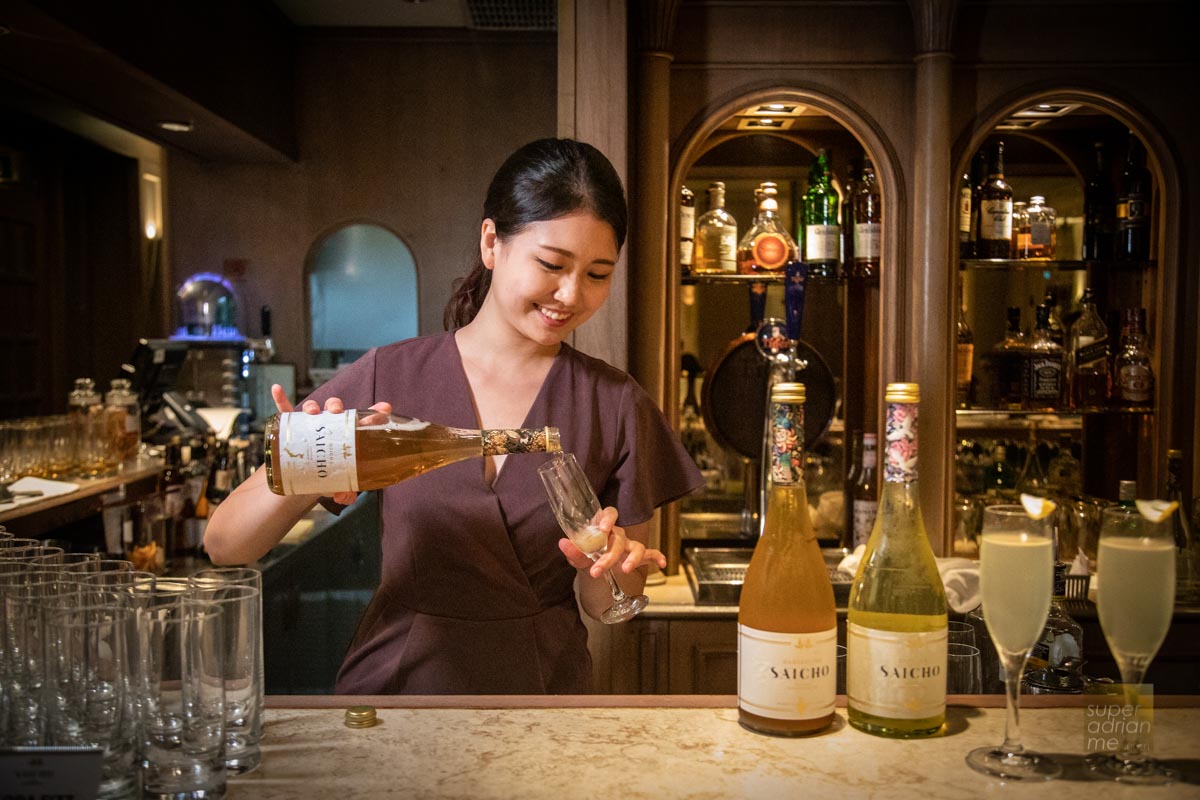 Saicho is a new non-alcoholic sparkling tea from the United Kingdom. The beverage is now available in Singapore, having been served in hotels and restaurants in London and Hong Kong. Made with single-origin teas, Saicho is available in three varieties. Darjeeling from India, roasted green Hojicha tea from Japan and green Jasmine tea from China.
Exact tea varietal, time of harvest and processing methods are carefully calibrated for bottling. The cold-brewed tea starts with steeping tea leaves at a low temperature to extract the delicate aromatics while limiting bitter and astringent compounds. Effervescence is added to create a soft and mellow mouthfeel with refreshing bubbles on the palate.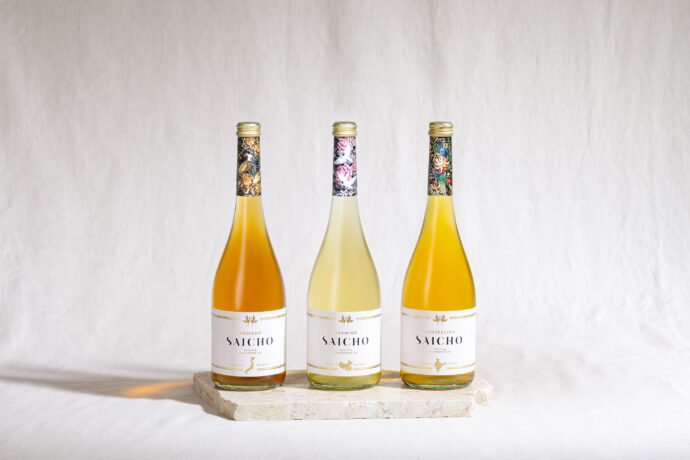 Jasmine offers light, sweet and floral that pairs well with spicy Asian salads or elderflower jellies. Hojicha exudes a robust, smoky and umami flavours that pairs well with sushi or mushroom risotto. Darjeeling is mild nutty and citrusy that goes well with grilled meats or lasagne.
Jasmine seems to be a favourite for many but the Hojicha was my favourite. It's like drinking a peated whisky with full smokey flavours. Saicho is versatile. It is best enjoyed chilled and served in a champagne flute, on its own or as a cocktail or mocktail.
The husband and wife team of food scientists, Charlie and Natalie Winkworth-Smith created Saicho because Natalie could not consume alcohol. The duo created non-alcoholic drinks that could deliver elevated pairing experience and the same sense of occasion as a champagne, prosecco or fine wine. They have tested and tasted hundreds of different teas from around the world in the past two years before picking these three teas.
Saicho is priced at S$35 for 750ml and S$9 for 200ml and is available online. Saicho is exclusively distributed by Crystal Wines and first to be served at Goodwood Park Hotel. Cocktails made using Saicho at Goodwood Park Hotel are priced at S$19 each.