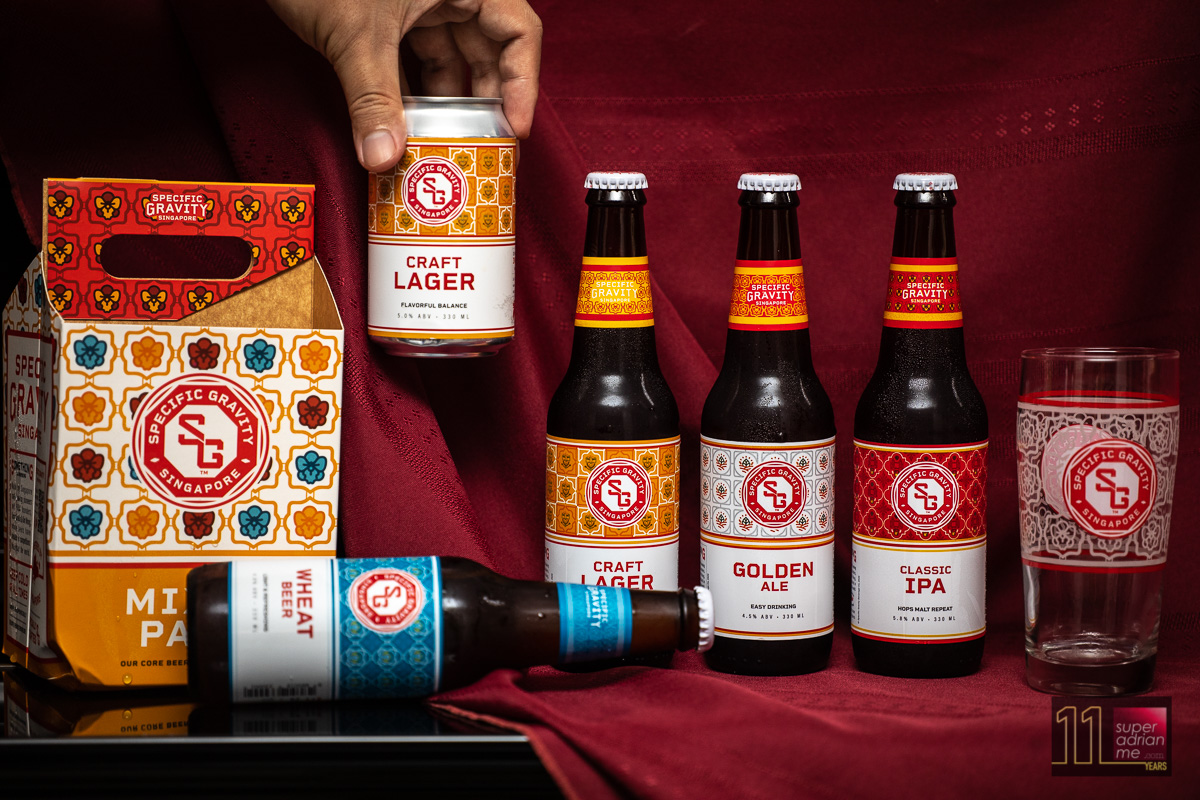 Congratulations to homegrown craft beer company Specific Gravity Beverage Co. for winning international acclaim at the Australian International Beer Awards (AIBA), the world's biggest beer awards. The AIBA attracts around 2,600 entries from more than 400 brewers in 26 countries.
SGBC started in December 2020 when beer industry veterans Devin Otto Kimble and Master Brewer Kim Wong teamed up to produce four high quality ales retailing at S$5.50. It's four beers include a Classic IPA, Craft Lager, a German-style Wheat Beer and a Golden Ale.
SGBC won four accolades including:
Gold medal and trophy for Best Design – Outer Packaging for its Classic IPA, Craft Lager, and Wheat Beer 4 Packs.
Bronze medal for Best Design – Label/Surface Design
Bronze for its Classic IPA int he category of British Style (Best Traditional IPA)
Bronze for its Wheat Beer in the category of German Style Hefe (Best Wheat Beer)
Michael Montisano, SGBC's head of marketing and graphic design created a packaging look that uses beer iconography layered in to Peranakan motifs.The packaging design reflects the brand's motto 'for Singapore by SG'.
"We are thrilled to have been recognised by such a prominent organisation. It really makes it worth all the hard work put in by our team to produce accessible, world-class craft beer from our home in Singapore."

Devin Otto Kible, SGBC Co-founder and Managing Director
Besides these year-round brands, seasonal offerings are released as a wine range and variety of beer styles and unique ingredients that are available to dedicated craft beer drinkers. These include German favourites like Maibock and Marzen for Oktoberfest.
Click here to find where you get SGBC beers. It is also available at Smith Street Taps & Little Farms.